Since you are reading this article, you are looking for some new delicious beef recipes. And that is not all; here, you will find one of the best recipes out there. We thought that it would be great to spare you the trouble of browsing the web and spending hours looking for the ones that will be great for your next lunch, so just continue to scroll down, and you will find 10 varieties of beef recipes.
Whatever you are looking for, we are sure that this post will help you with your search and make you go straight to your kitchen to try out this new tasty recipe that will leave everyone speechless and asking for more.
So, let's not waste any more time, look at each of these recipes down by opening the link below the pictures, which will lead you to the whole recipe. And don't forget to write your favorite one!
1. Barbacoa Beef Recipe With Corn
via savageblogj4.wordpress.com
If you watch out for what you put in your body and care a lot about your weight and diet, then you have nothing to worry about with this recipe. This barbacoa will take your breath away!
2. Balsamic Roast Beef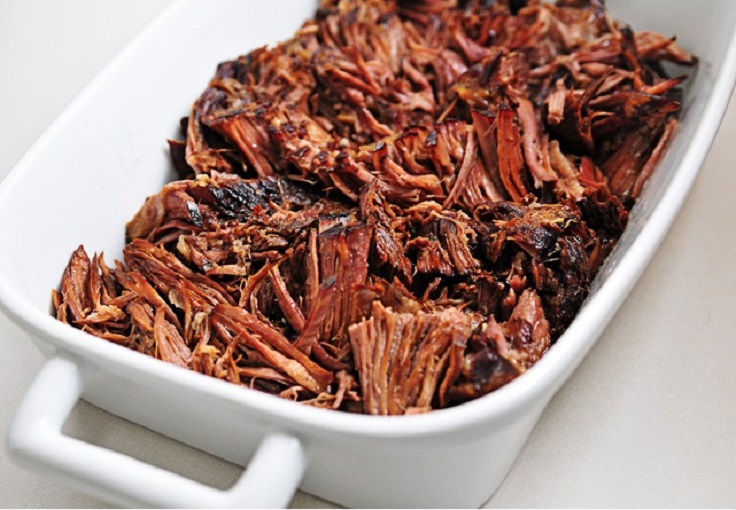 via addapinch.com
This recipe will easily get to the top of your list once you try it. It is delicious and easy, isn't that what every lady wishes for? This flavorful balsamic roast beef recipe is a must-try!
3. Beef Samosas
via pikachakula.com
For those who love Sasmosa's but don't know how to make them, here is the perfect recipe for these crispy fried snacks that leave you the choice to fill them up with any filling by your taste.
4. Baked Pasta With Ground Beef
Greek Pastitisio is a version of mac and cheese but with all of the unique Greek flavors included. If you are up to making a pasta dish and at the same time want to do a new experiment in your kitchen, trust the Greeks and give this one a try.
5. Chinese Stir-Fry Sesame Beef Recipe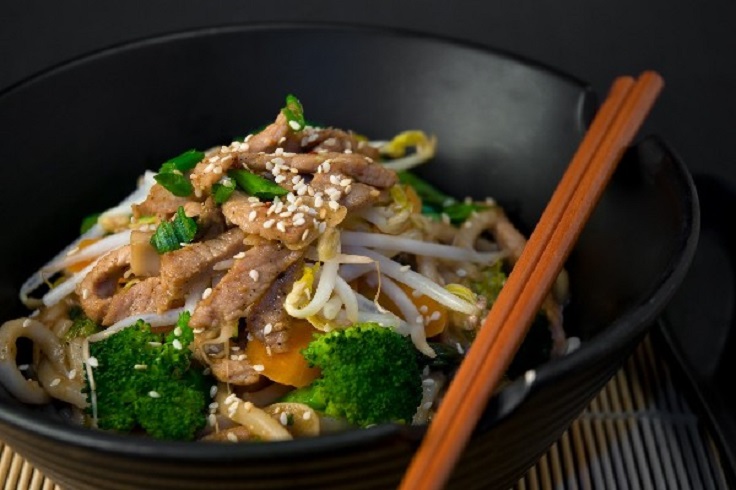 via kitchme.com
Sesame is the delicious secret ingredient to this recipe, and if you are excited to try this recipe, we have another great news for you: it will be done in about 30 minutes! Smart and delicious.
6. PF Chang's Mongolian Beef Recipe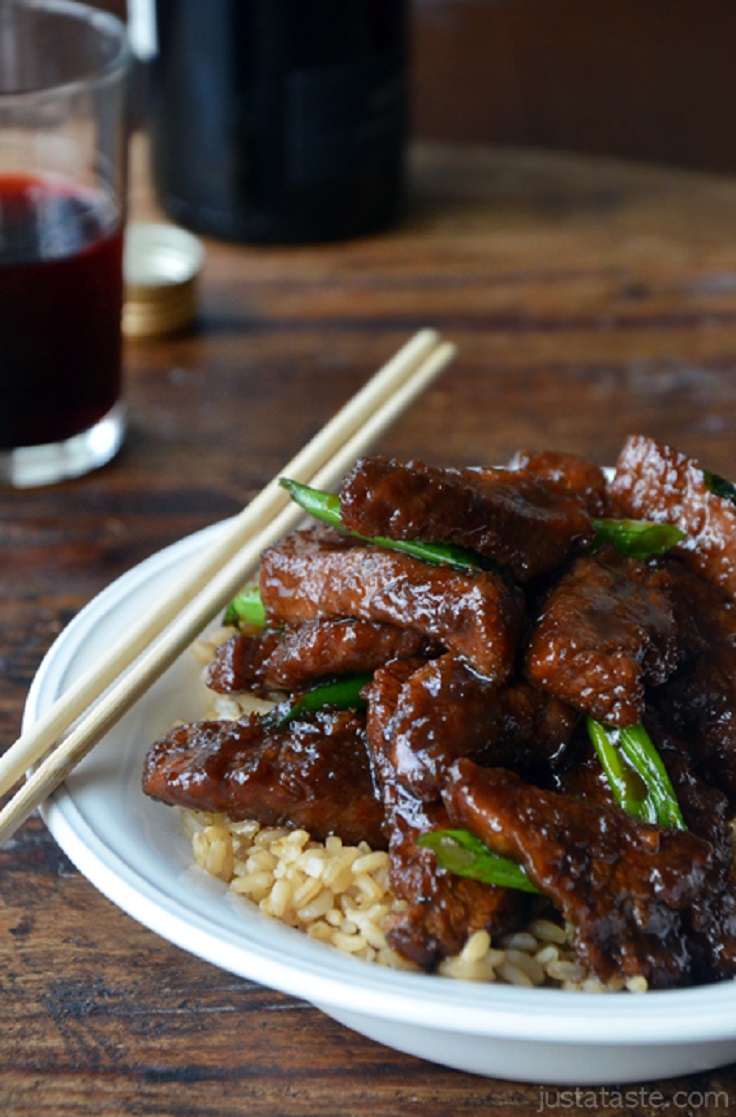 via justataste.com
This is a Chinese recipe that requires only 30 minutes of your time. To learn the technique, you need to master this recipe called "velveting," open the link and get all of the instructions. Good luck, it will be worth it!
7. Beef Enchilada Skillet
via cookingtipoftheday.blogspot.com
Are you ready to experiment with cocoa? Yes, you read that right (just be sure that you are using unsweetened cocoa)! This is a recipe that contains many flavors that make it perfectly tasty.
8. Yakiniku Beef – Maldivian Recipe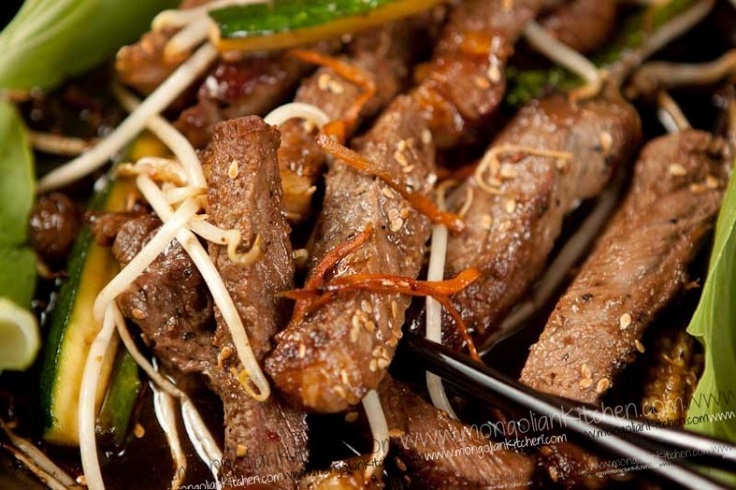 Yakiniku sauce is the thing that makes this recipe so special. On the link, you will find all the instructions about this amazing dish and how to prepare it in the comfort of your home. In minutes you will have the Maldivian spirit in your kitchen.
9. Sticky Mongolian Beef – Recipe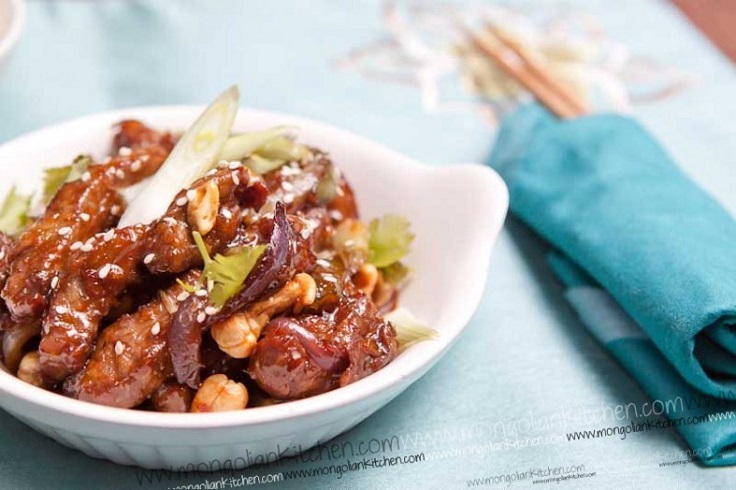 This is a Chinese-American restaurant dish full of crispness. Everyone who has tried so far is delighted by its taste. So, it is a shame to miss a recipe like this. Go ahead and try it right now!
10. Barbacoa Beef Tacos
via thekitchn.com
If you are throwing a party or having many guests at your house, then the perfect way to feed them all is to make tacos. Flavorful and easy to make, this recipe is the way to go in that in-a-rush situations.