We all love Italian pasta recipes because they are some of the most delicious things in the world. There are lots of different types of pasta in Italian cuisine like spaghetti, cannelloni, tortellini, gnocchi, ravioli, and many, many more. But, today we have decided to make an original article about one type of pasta that we are sure you never heard of, agnolotti.
Here is our fantastic list of the top 10 best agnolotti specialties that we have made especially for you to try and make something totally new and out of the ordinary in your own kitchen. Everyone will be surprised in a positive fashion, so take a quick look at the recipes and pick one right away. Buon Appetit!
Curried Cauliflower Agnolotti with a Brown Butter Cilantro Sauce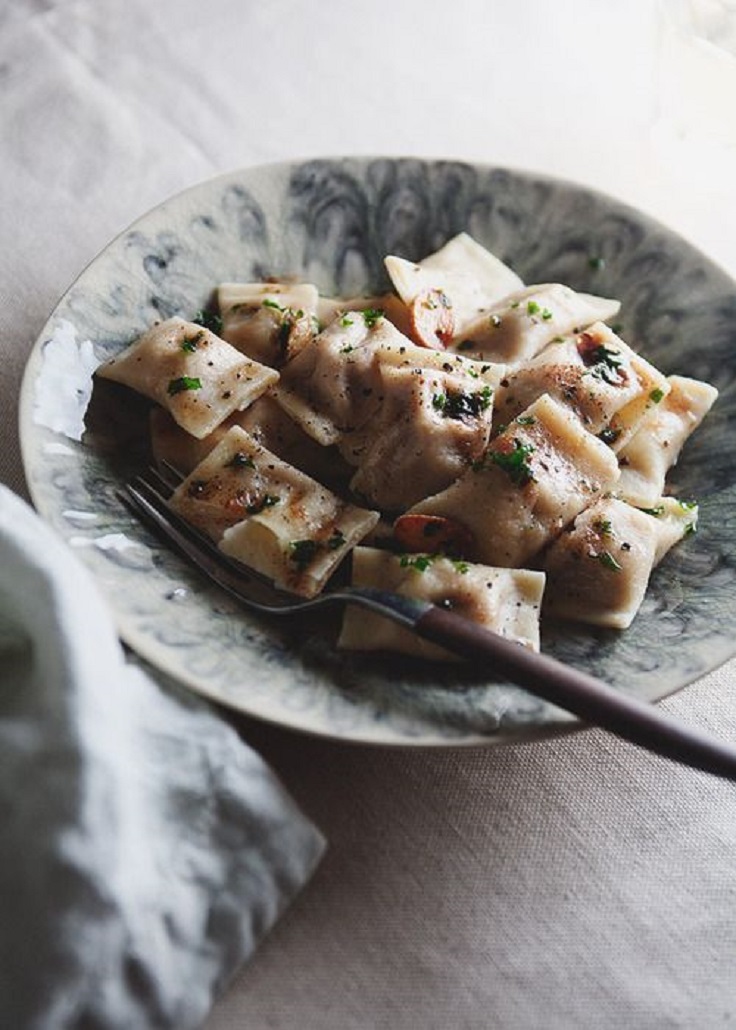 via thetarttart.com
We can start our countdown with the wonderful curried cauliflower agnolotti with a brown butter cilantro sauce recipe. Most of the specialties with agnolotti are meatless, they are vegetarian like this particular idea.
Pumpkin Agnolotti with Truffle Butter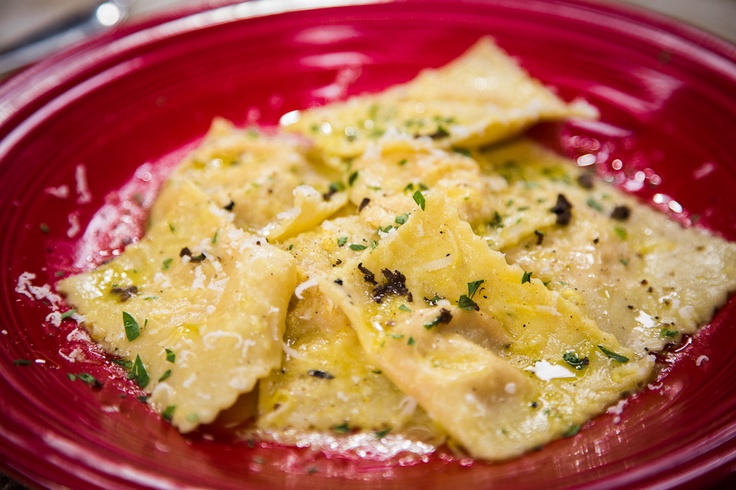 Even lighter option than the first one, with pumpkin as the main ingredient in it, sound really interesting, doesn't it? A mouth-watering recipe with agnolotti that no one can resist, that's for sure!
Balsalmic Mixed Greens with Wild Mushroom Agnolotti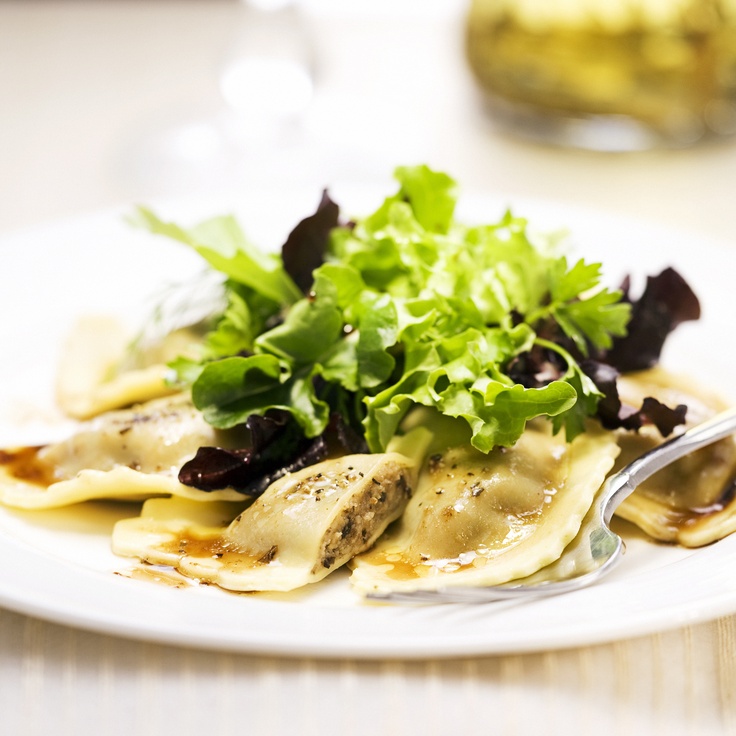 via buitoni.com
The balsamic mixed greens with wild mushroom agnolotti specialty are one of the best on our superb list. Wild mushrooms are the best food that goes fantastically well in every single agnolotti.
Celeraic and Chevre Fennel  Agnolotti with Goat Cheese and Shiitakes
As you can see, our list of the top ten best agnolotti recipes is very healthy, besides the fact that it's super-delicious. The celery root goat cheese agnolotti with shiitake mushrooms is very tempting for everyone.
Roasted Butternut Squash Agnolotti with Browned Butter Sage Sauce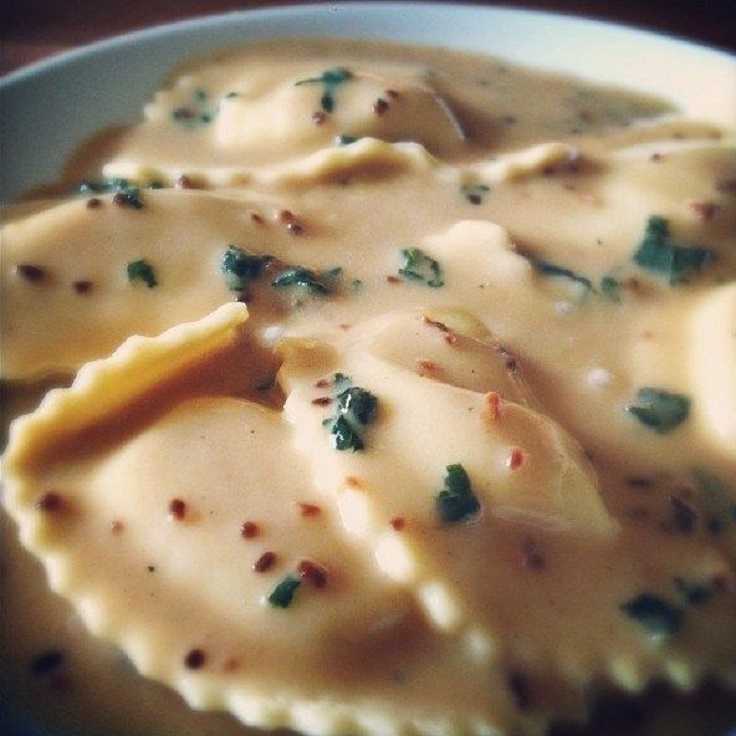 The roasted butternut squash agnolotti with browned butter sage sauce recipe is one of the creamiest ones on the list. It looks so delicious in the picture that it simply hypnotizes every one of us.
Butternut Squash Agnolotti with Potato Velouté Sauce, Bacon and Rosemary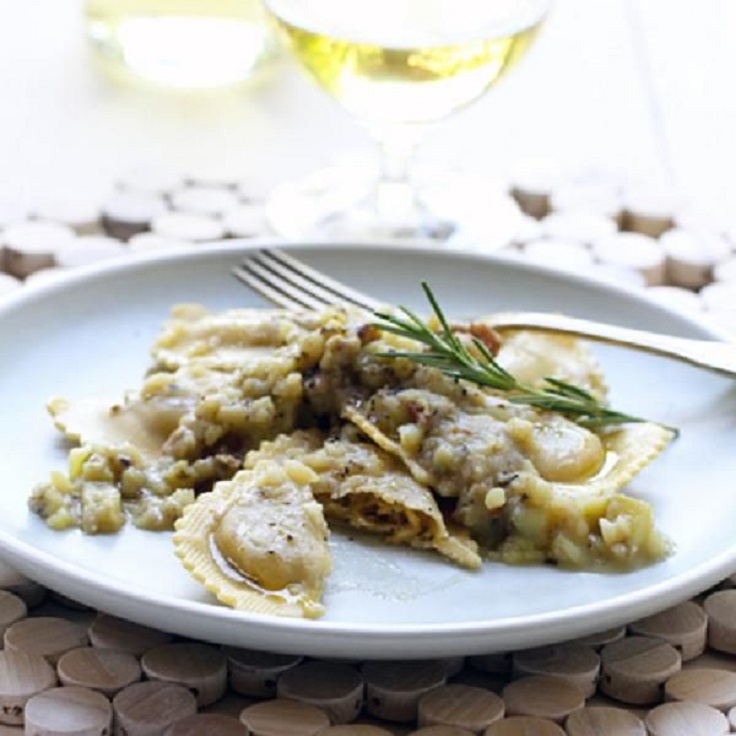 via buitoni.com
The one and only specialty with some kind of meat in it. Everyone who loves the irresistible taste of bacon has to try the butternut squash agnolotti with potato velouté sauce, bacon, and rosemary recipe.
Agnolotti di Pontebba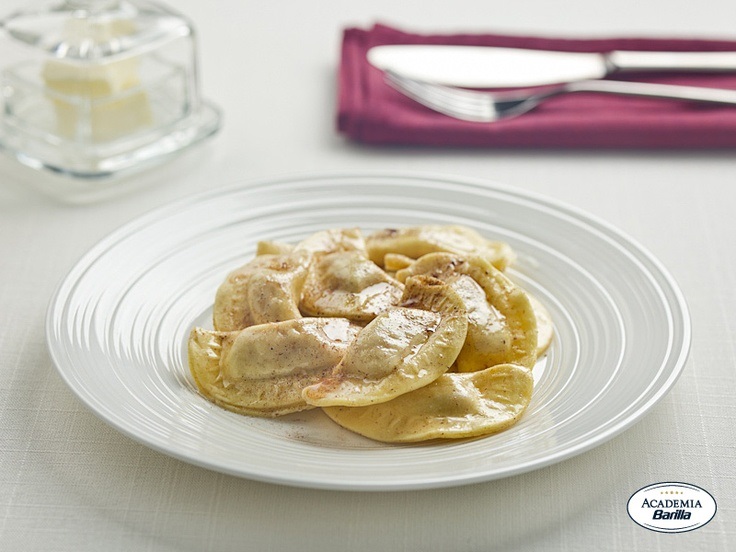 via barilla.com
We have something sweet for you on the list that you can make very easily by following the instructions that you can find in the link below. You have to try the agnolotti di pontebba specialty that comes directly from Italy.
Mushroom Agnolotti and Green Beans in Creamy Walnut Sauce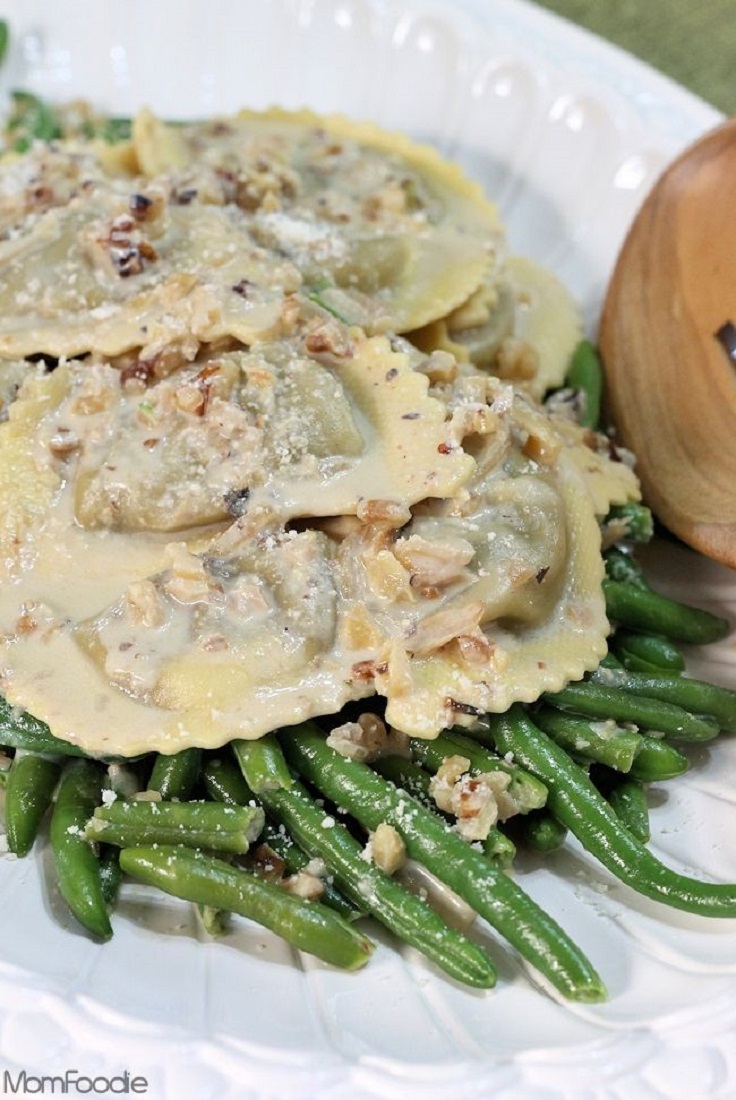 via blommi.com
Mushrooms are a good companion for this kind of pasta and as you can see, they are the main ingredient in the 8th recipe on our astonishing list. The combination between the mushrooms and the green beans, with creamy walnut sauce above them, makes this an amazing option for dinner.
Fried Agnolotti with Cream Cheese & Spinach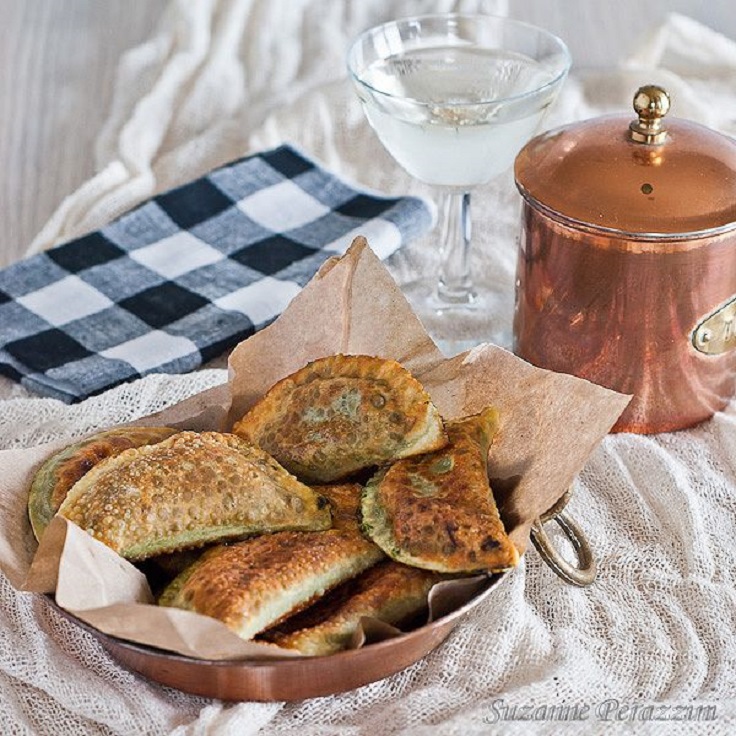 One of the most tempting recipes on our list, because the agnolotti is fried. Filled with spinach and cream cheese, they are of the best and one of the most interesting recipes of all.
Agnolotti Thistles with Hazelnuts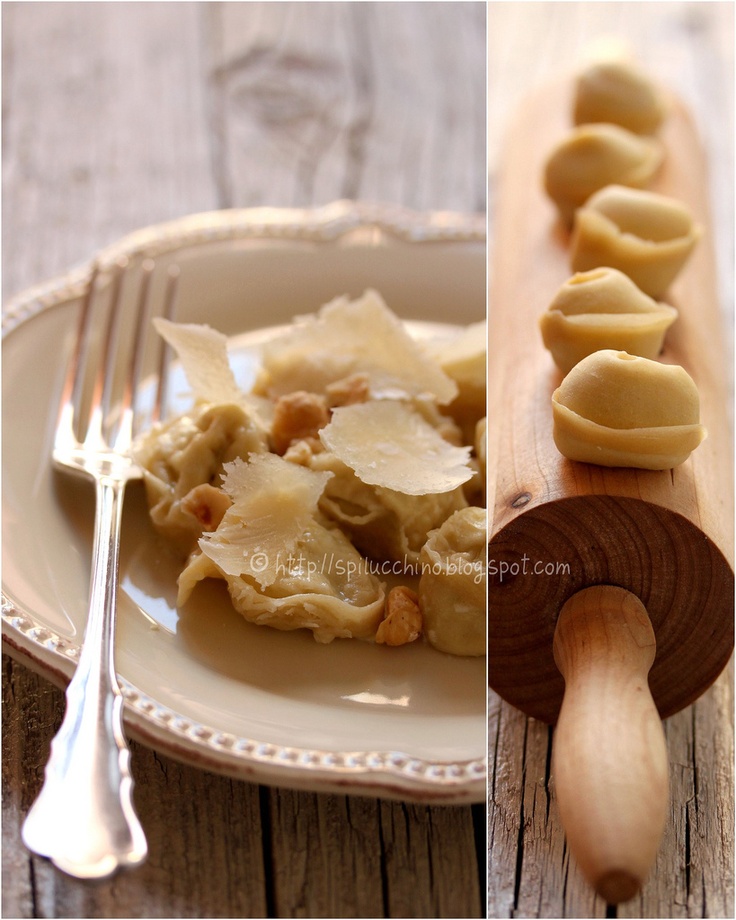 And in the very and we have the agnolotti thistles with hazelnuts, a really incredible recipe that is so original and super-tasty that you all have to try and make it sometimes. We will be very happy if you try to cook some of our recipes for fantastic agnolotti specialties and we hope that you enjoyed reading our article. Come back here for more marvelous ideas!