Have you ever wondered what engagement rings in Hollywood looked like? Find out here! We have a list of the top 10 best engagement rings. Big sparkly rocks that look gorgeous, and by only looking at them from pictures, you can be dazzled by their beauty.
We hope that this will give you the inspiration that you need if you are looking for the right ring for your loved one. So girls, check these lucky ladies and their gorgeous rings out, find your favorite one and "pretty please" your boyfriend.
1. Mariah Carey
Photo credit to worthy.com
James Packer, Mariah Carey's fiance at the time thought it to be appropriate to spend an approximate $20 Million on a 35-carat emerald cut diamond set in platinum by designer Wilfredo Rosado. James proposed in January 2016 and once the ring on the finger it seemed a few months later in October of the same year, Mariah called off the wedding. Some say it wouldn't be such a bad breakup after all. The famous singer has had her fair share of weddings and engagements that she has grown to become accustomed to by them and collecting a wide variety of rings. Another one to her collection.
2. Beyonce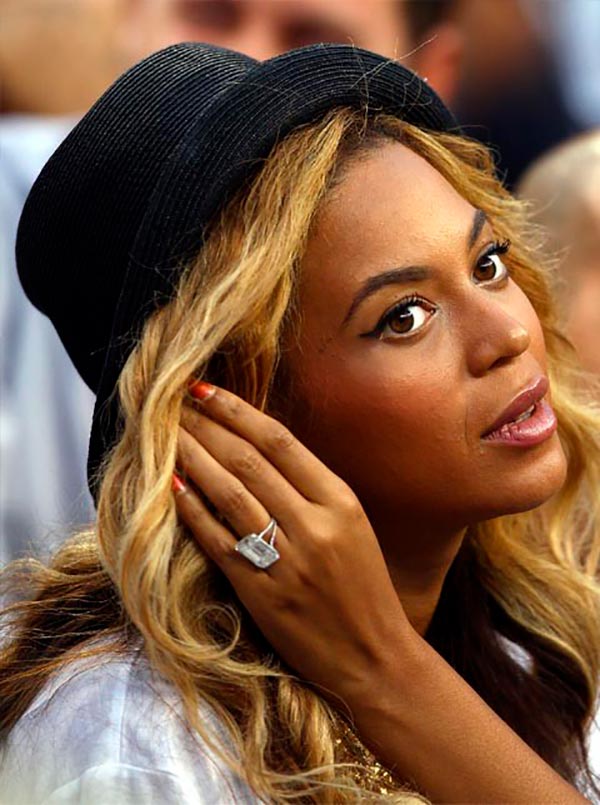 Photo credit to ringspo.com
If Jay Z knew that James Packer was going to outdo him in the ring cost race, he would have without doubt doubled up his game. Beyonce felt heels over love and got engaged to Jay Z in April 2008. To date, the happy couple is showcasing that Hollywood can marry and stay married. A fabulous $5 Million was spent on the beautiful 18-carat center diamond set on a split shank. Shawn Carter knew very well how to "put a ring on it".
3. Kate Middleton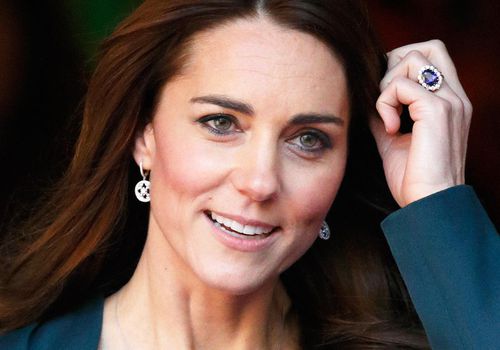 Photo credit to brides.com
Back in October 2010, Prince William immediately knew that he had to put a ring on his beautiful, soon to be wife, Kate, if he ever was to keep her. After all his hairline started to go haywire into oblivion. He had to act fast. The striking ring, made with a 12-carat oval sapphire is surrounded by 14 diamonds that Lady Diana Spencer when she was engaged to Prince Charles. An absolute gem with so much history attached to the £300,000 ring. This must have been an emotional time for the two love birds and the ultimate respect to Prince Williams' mother which Kate wears with pride.
4. Ariana Grande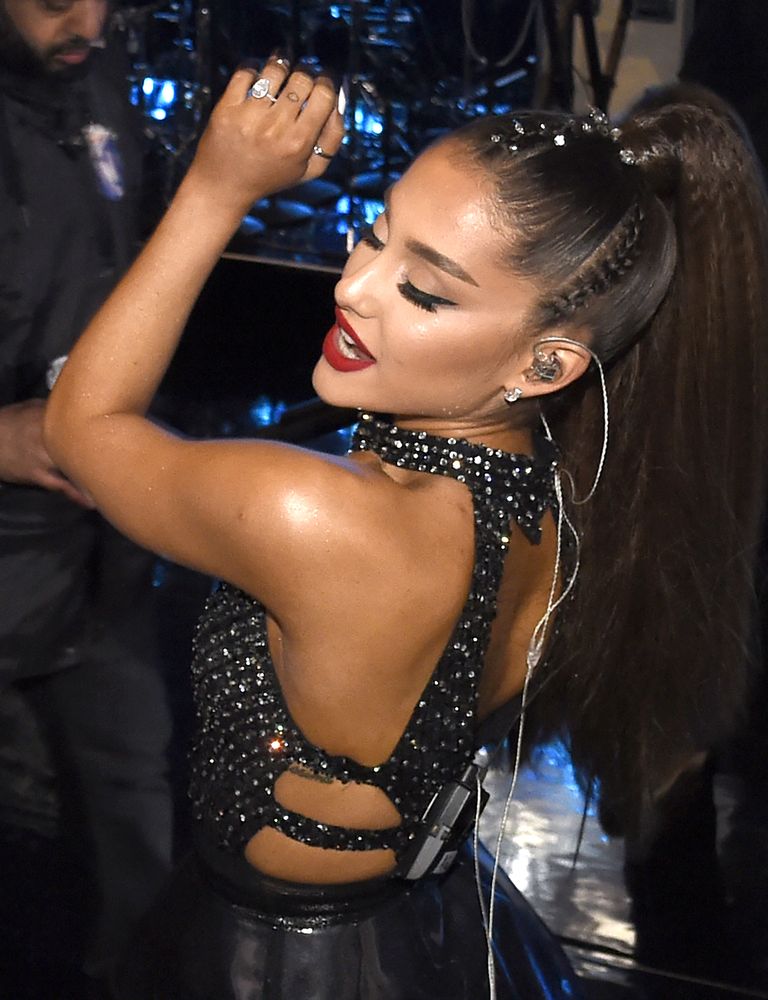 Photo credit to elle.com
Not so grande as this one breaks away from the mold of the super diamonds. Ariana's engagement ring from her then-fiance, Pete Davidson. Pete found the loose change in his back pocket with the almost estimated $100,000 bargain engagement ring popping out the big question back in June 2018. Made from a three-carat pear-shaped diamond from jeweler Greg Yuna. Perhaps after understanding the cost value of the ring, Ariana canceled the proposal a couple of months later and handed it back her ring to Pete. However, she did manage to keep something out of the relationship, her pet pig. Fascinating.
5. Jennifer Lopez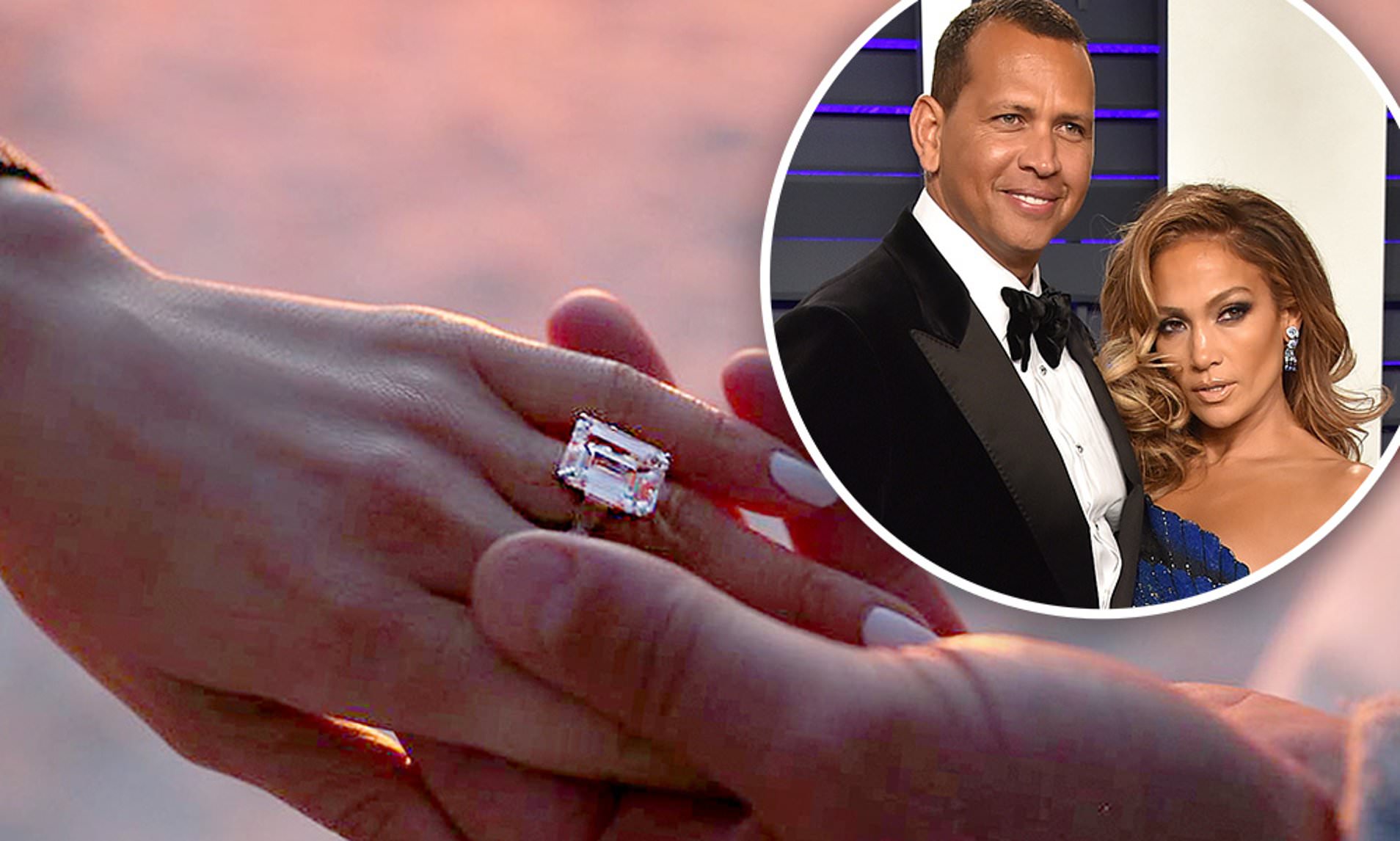 Photo credit to dailymail.co.uk
Superstar "Jenny from the block", admittedly a very long time ago now and very much forgotten, had her fair share of divorces and engagement and could possibly rethink her career if it ever fails, to becoming a divorce lawyer. Her latest fiance, Alex Rodrigez spent a reportedly $1.8 Million on the stunning 16-carat emerald diamond for the I do after proposing in April 2019. Alex is the 5th inline fiance and hopefully, for all of us, her last as it became tricky to follow her collection of engagement rings worth an estimated $5 Million.
6. Kim Kardashian West

Photo credit to estatediamondjewelry.com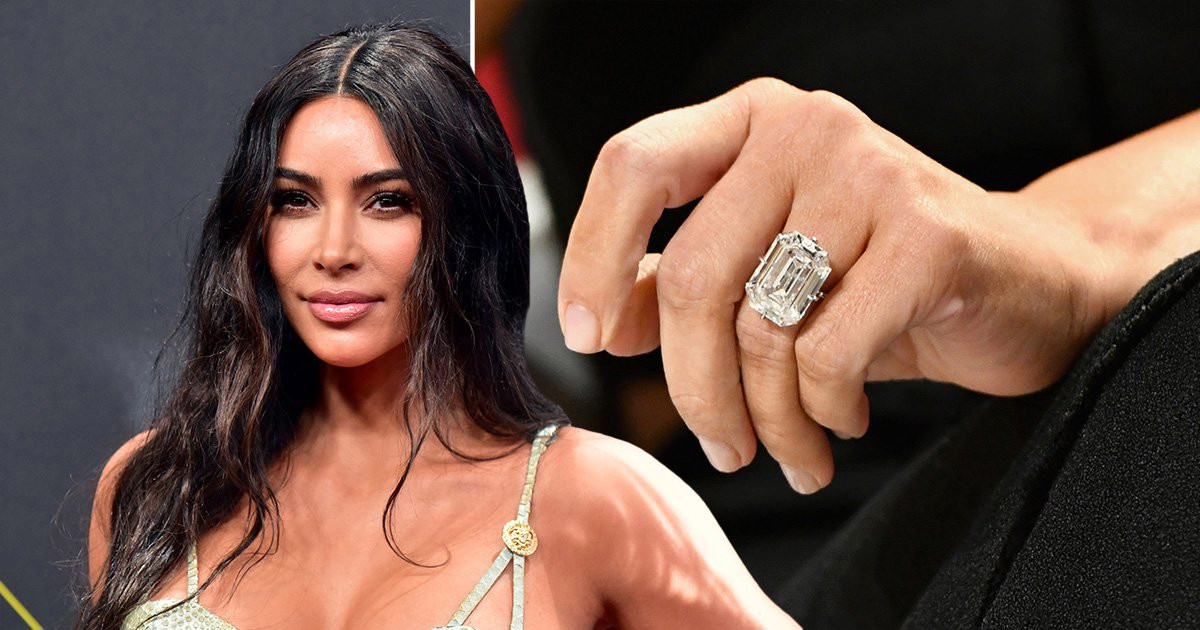 Kanye West braved popping the question to Kim back in 2013 October and got married in May 2014. The ring features a 15-carat D, flawless cushion-cut diamond from celebrity designer jeweler Lorraine Schwarz with an estimated $2 Million worth. However, 1 seemed not enough, and opted to offer soon to be Mrs. West, a second engagement ring and this time, with 5 more carats and emerald cut. On a trip to Paris, the second $2.5 Million ring was stolen, and the thieves from their hotel room and seemed to have gotten away with it.
7. Lady Gaga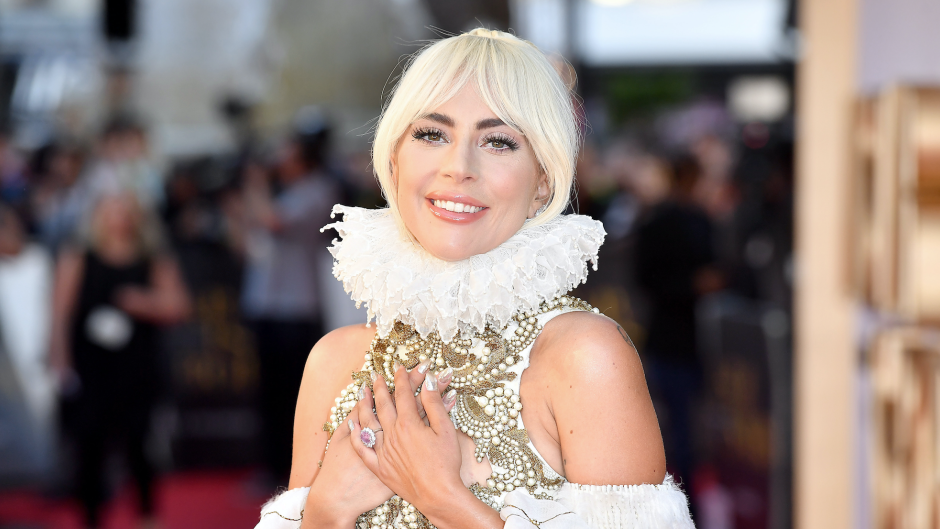 Photo credit to lifeandstylemag.com
The talented international pop star is known for her extravagant dress code and ethics on stage got engaged to fiance Taylor Kinney back in February 2015. The 6-carat heart-shaped diamond from yet again celebrity jeweler Lorraine Schwarz was a stunning piece worth an estimated $500,000. The proposal was later called off in 2016, mid-July after having dated for approximately 4 years. She then went on to get engaged to Christian Carino and had a similar pink stone ring as Kate Middleton worth in the region of $400,000. The wedding was called off shortly after a year later. Now, Will the new man, Michael Polensky be the lucky third? And what ring will he be proposing with?
8. Angelina Jolie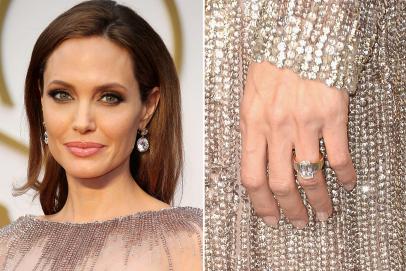 Photo credit to yatesjewelers.com
The once most famous celebrity couple on the planet, the Brangelina couple got engaged after Brad Pitt proposed to her back in April 2012 before the wedding was official two years later in August 2014. The incredible 16-carat ring took Pitt alongside jeweler Robert Procop over a year to design. A pure sign of love rather than spending 5 figures. What a romantic guy and how so by having designed it himself over such a long period of time. Surely this outweighs most other rings having still, cost a whopping $500,000. Not for the faint-hearted nevertheless. The wedding unfortunately or fortunately to many millions of women out there, was called off and later got divorced in September of 2016.
9. Amal Clooney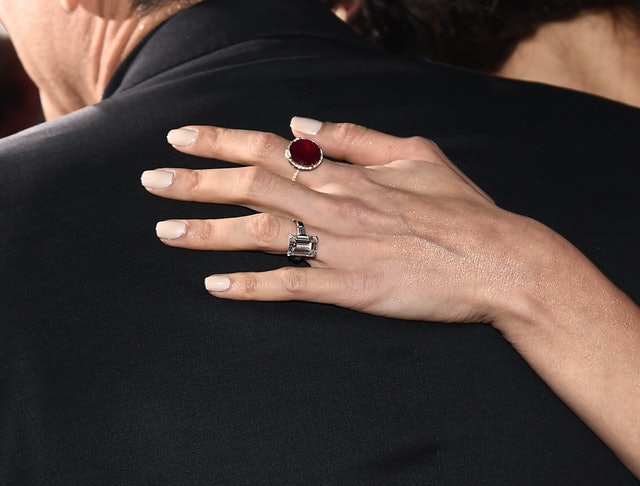 Photo credit to thezoereport.com
George once mentioned he would never, ever, under any circumstances get married. Well, he did wait for more than most mankind but once he met Lebanese-born, British barrister Alamuddin, he fell in love like never before. She took over his heart instantly and eventually popped the question he thought he'd never ask back in April 2014 and got married super soon after, in September of the same year. Goodman. Why wait. The ring is estimated at $750,000 and is an ethical mined emerald-cut 7-carat diamond with two tapered baguettes.
10. Drew Barrymore

Photo credit to shesaidyes.co.nz
Something for the near mortals, the inspiring ring of Drew. Worth a "sensible" and almost justifiable for us all, $80,000. Will Kopelman, her then art-consultant boyfriend proposed and thereafter got married in June 2012. The nearly 4-carat radiant color D diamond cut stone from Graff was really rather lovely. Unfortunately, the wedding ended up in divorce the same amount of carat to-years later.