We all pretty much know that a wedding isn't going to be plausible on the good value side of things. Generally speaking, a budget is more than necessary so planning the financials before anything else is key to a successful I-do kinda day.
We all know that on the day, food and beverage must be served, that we need a roof on our heads, caterers, the cake, flower arrangements, and the list goes on, but what about all of the other small details that can quickly up the antes of the budget?
Well, these small details for wedding projects create big impressions; done cheaply, smartly, and while having a little fun.
Bridal Shower: Decorated with Buttons and Ribbons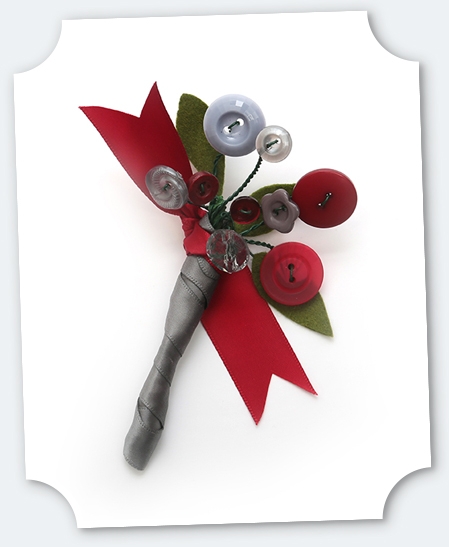 One way to make an ordinary-looking vase, letter, cutlery set, napkin fold, is to start it up a little. All it takes is a little ribbon, a pair of scissors, and a little imagination and creativity. Here you will find great examples of how to marry colors together, use different ribbon fabric, and different sassy style buttons all making that one crucial difference and making something unique you can be proud of.
Elegant DIY Save the Date
Could this be one of the most important parts of telling your entire friend and family circles to be available on THE most important day of…ever? These little things can end up costing a bit of money if you are not careful. This is one way to assist in making the special day, special, and being able to go for lunch somewhere nice the next day! Tissue paper and tissue roll might not seem glamorous, however, really do check this out. Again, it isn't about what material you use, it is how you chose to use it. Bit of paint, craft, and elbow grease and you will be amazed at the results.
DIY Wedding Invitations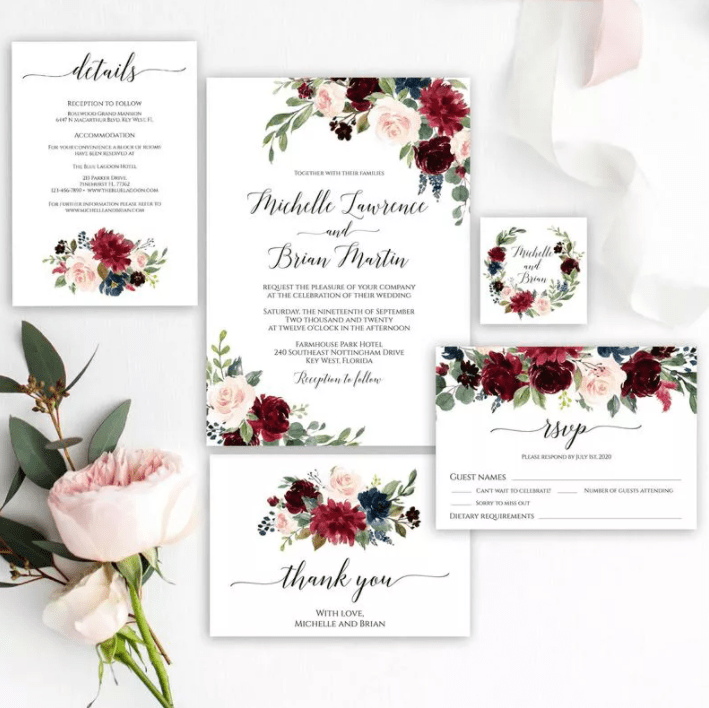 If you are having a wedding, chances are you might want your best inner circle people that matter the most to you. And some of us, well, we have a big circle. No matter its size, after all, it isn't a contest as one does the job perfectly too if not better, then you might wish to consider this idea. It will save you time, money, and effort making a massive impact. And those are the top three key things you ought to think about. Take an afternoon off, and start being creative with these invitation tags, as a person, of kind creative and printing job from your local printers, can set you back a fair bit. These kinds of unforeseen costs are not necessary. Besides, there will be so much more personal attributes to them making your guests feel really, really special.
DIY Faux Pocket Squares
Involve your future husband in your planning, know that one part of the wedding he will without a doubt be thinking about is his stag do. So you might have to co-think with him a little bit! Get used to it; you are signing the papers after all! So, think about the groom's best man, and the other ushers he might have on the list. Make them something super special and a perfect accessory for their suits. This little detail will spruce up your big day and will make them feel super special that you took your time to take part in their look. This isn't super difficult and will make all the difference.
DIY Bride's Maid Clutches
There is a lot to think about on your big day. And one mustn't forget that the ladies, the Bride's Maid are to, at all times, look and feel their best. A personal and individual clutch makes all the difference to everything related to powder your nose. You would not want any flaws chowing especially after running errands in the last minutes. Hence, a little makeup as a backup could be required. Or anything associated with the big day and for oneself. A little touch-up here and there can be on the cards, and one maid we would suggest will also carry the essentials for the bride-to-be. Better be safe than sorry. Not a day to mess things up!
DIY "Love" Photo-Holder Wooden Blocks
Not a lot more, apart from asking a person to marry them, means more than the simple word, love. If you are a bit of a romantic, then we would strongly suggest taking a look at this super easy photo frame made entirely from the four-letter word. LOVE. It is a great way to remind both of you, looking at the photos, that love was involved in the making no matter what life throws at you. Sometimes there is a need to expand, and sometimes there simply isn't. Love is all you need to stay strong loving one another. This works perfectly to advertise the love towards one another but primarily to yourselves.
How to Make Your Wedding Song Into Art
We all have that one special song that seemed to mean more than any other. Whichever song it may be, chances are this will be at your wedding as your first dance. You might wish to remind both of yourselves respectively, this, on special days and perhaps more challenging ones. And there is nothing better than making that one special song into an art, somewhere preferably that both of you can be reminded of. So, what better than framing it and have it hanging over the bed frame. So much love from such a simple little DIY. Maybe this is something both of you can do simultaneously.
DIY Garland
You might have thought about the big bouquet and the smaller one to throw from the back to the lucky lady that catches it, wishing her the same good fortune as you finding your one and only. But have you thought about all of the other potential flower arrangements? The Garlands. Now we know too well that this is one of the premium expenses for the wedding, and once again, these are ideas that you can make yourselves, or ask the bride's maid to be a little creative. Choose matching colors to the rest of the color scheme, get the fresh flowers one day in advance from the local florist, and get to it!
Do It Yourself Wedding Cake Decor
DIY
Another one that tops the list of most expensive details for your wedding and one of the most important parts, is the almighty wedding cake. Now we can totally live this to the professional and we are sure to have amazing end results to almost your idea of perfection, but once again, this is a great way to save more than three figures and have something you really truly want and love. Whatever the budget isn't something that matters much, it is all about ambition and imagination and creativity also, in order to make something truly special. This is a lovely example and perhaps not one to follow religiously, but we hope it will give you ideas and motivation.
Vintage Train Case Wedding Card Box
Chances are, you might opt for something a little different than your average black plastic bag to collect all the cards your guests will hand over to you on your big day. And chances are, there could be some cash involved. Therefore, you might wish to dress this up smartly, efficiently looking after costs. If you have a vintage suitcase from the previous generations, or from a car boot sale, then dress it up and make an impact right by the entrance where your guests will arrive. A lovely touch to say thank you personally.