People tend to think of cheesecake as a formal dessert. One that requires you to be dressed up and be on your best behavior. Do we wonder why that is? Does it have to do with the expense involved? Did it just become a habit only to make a cheesecake for special occasions?
Well, nowadays, there are many different ways you can make cheesecakes.
We came across the idea of baking cheesecakes in mason jars, individual servings that could be lidded up and taken anywhere.
Maybe this method will be an old favorite for some of you, but we hope that others will be amazed. Because of that, we are offering to you 10 delicious cheesecakes made in mason jars.
Strawberry Cheesecakes In a Jar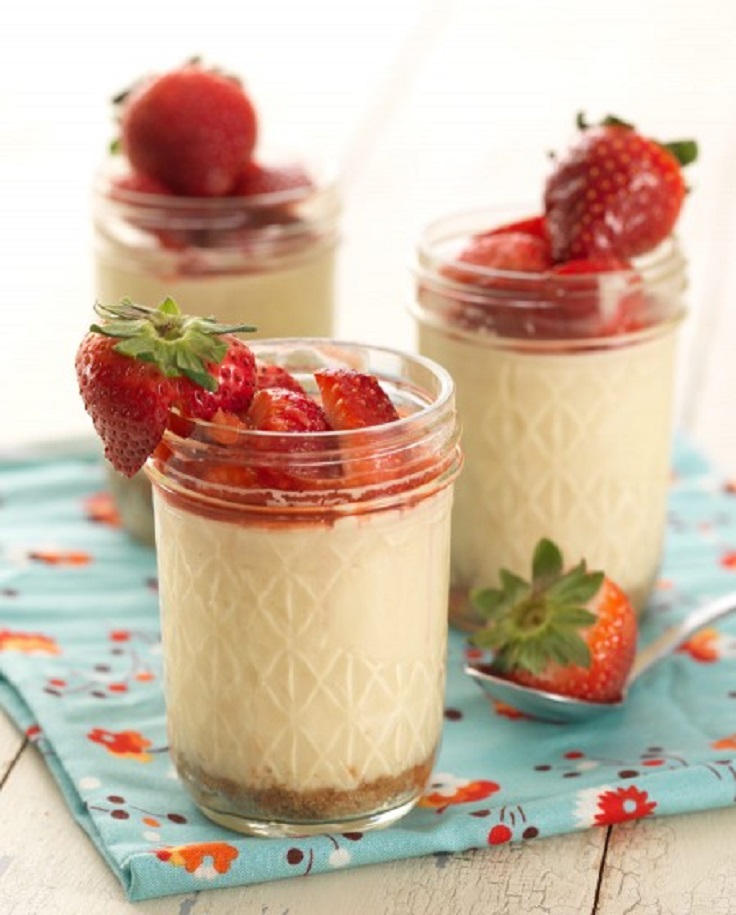 We can all agree that you won't make any mistakes if you choose to make this strawberry cheesecake. Forget iced tea; this is the true reason to break out your favorite set of silver spoons.
Key Lime Cheesecakes in a Jar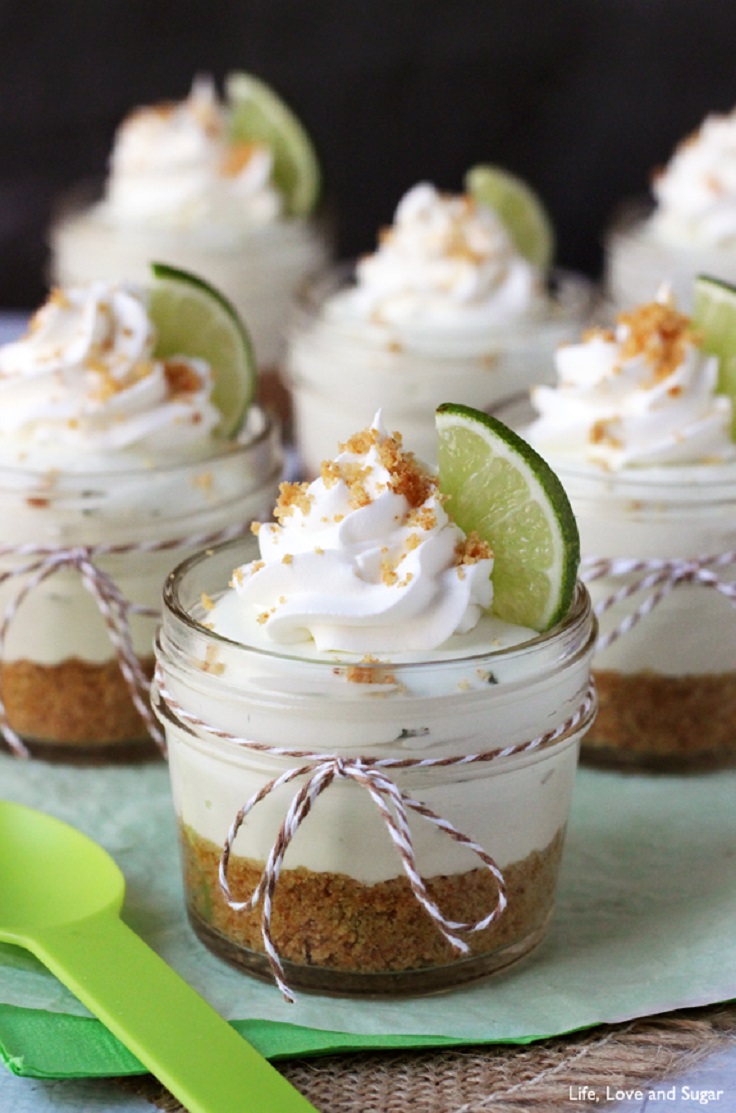 via surfingbird.ru
These Key Lime Cheesecakes in a jar are super fantastic! They are so incredibly easy to make and have the perfect essential lime flavor – not too strong, but plenty key lime-y!
Peach Cheesecakes In a Jar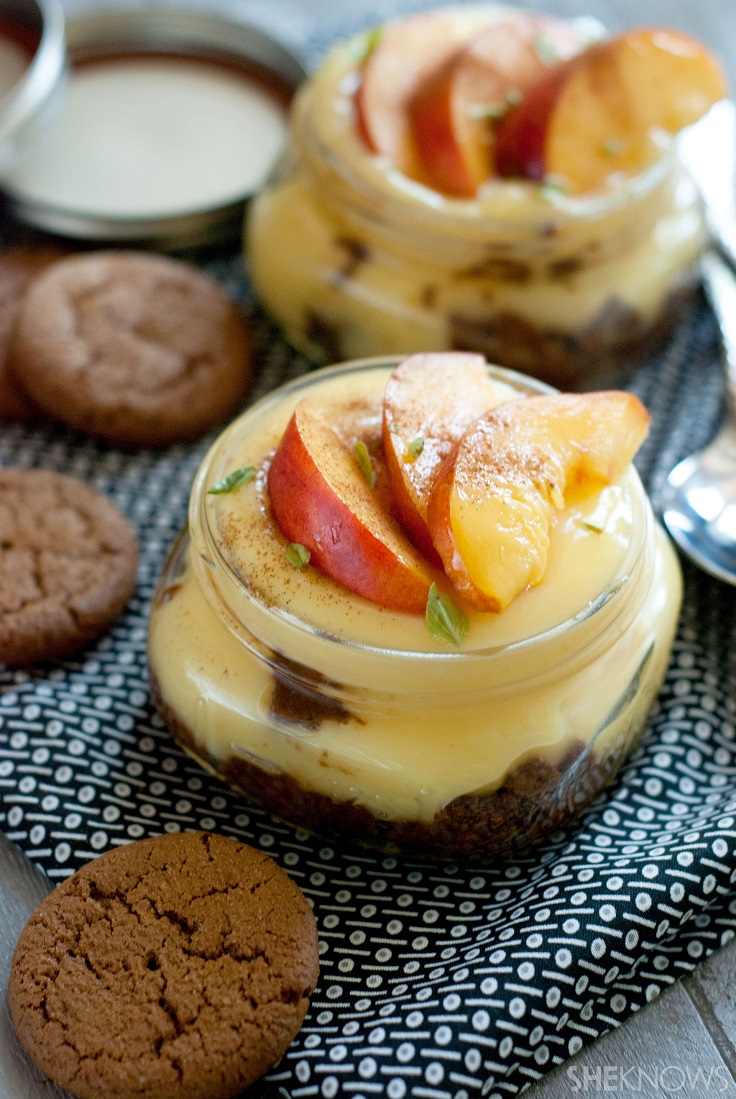 via sheknows.com
These no-bake peach cheesecakes in a jar are the perfect portable picnic-friendly dessert. These peach-flavored cheesecakes require no baking and are also served in jars.
Irish Chocolate Cheesecakes In a Jar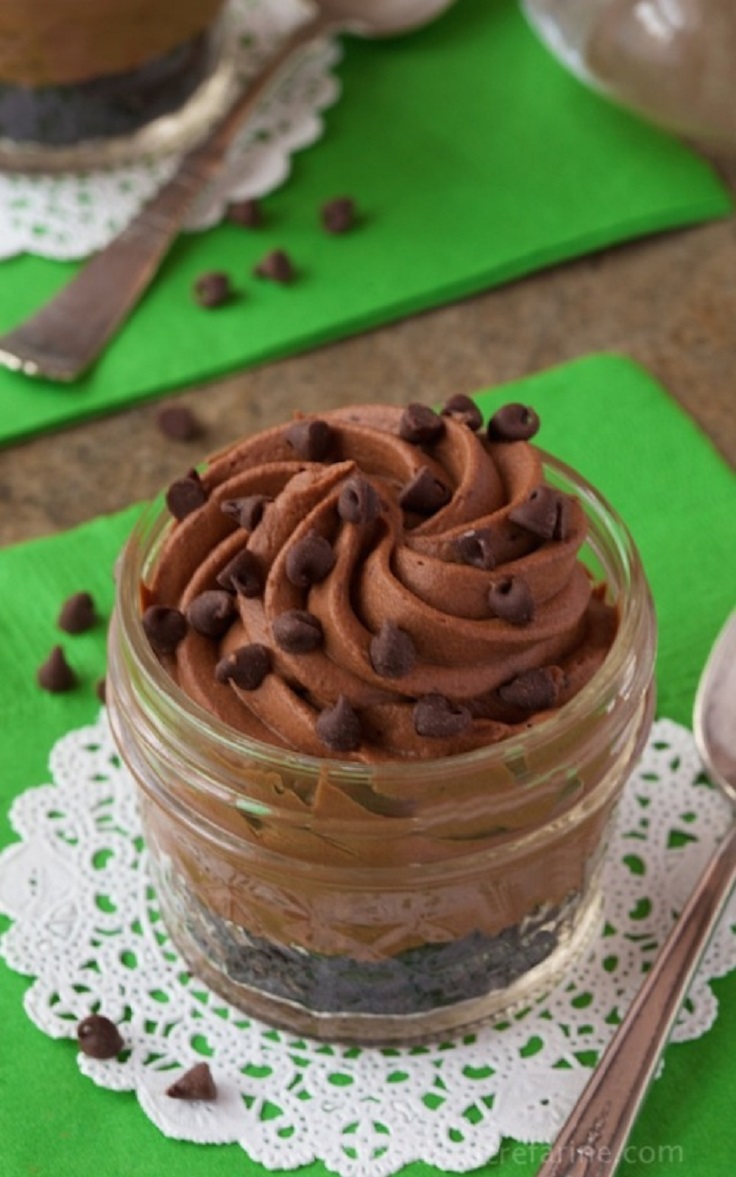 Who doesn't love the splash of Irish whiskey and chocolate cheesecake combo? These cheesecakes look delicious, and serving them in jelly jars is an absolutely brilliant idea.
Raspberry Cheesecakes In a Jar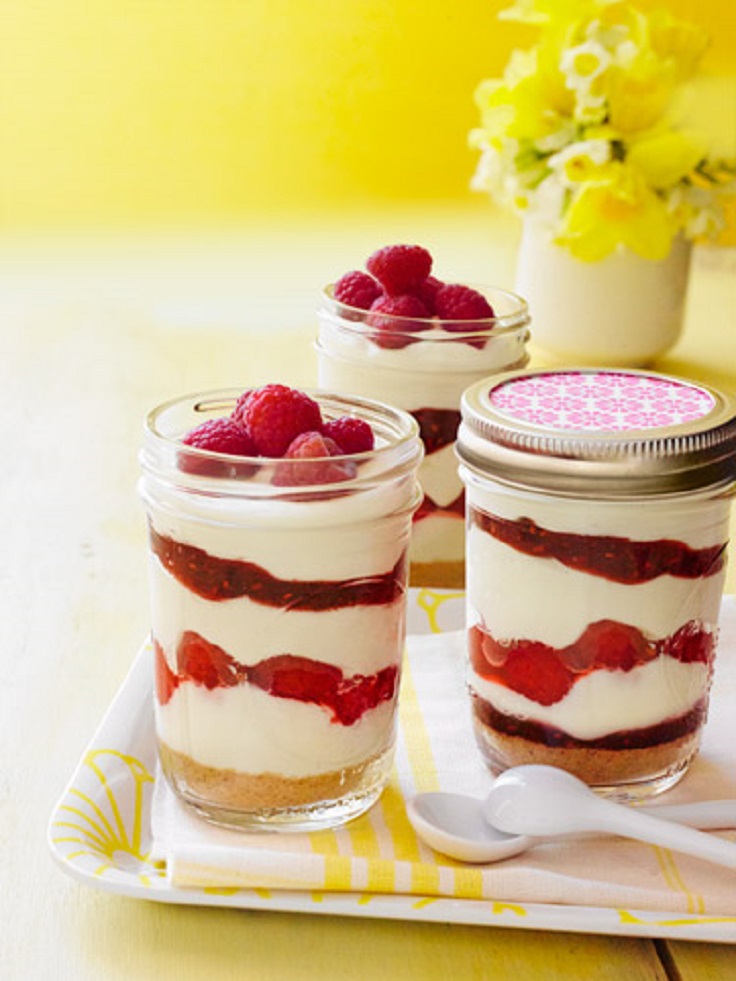 via womansday.com
Layer cheesecake batter or pudding with other classic ingredients in small jars or drinking glasses. Try these delicious cheesecakes with raspberries!
Chocolate Pudding Cheesecakes In a Jar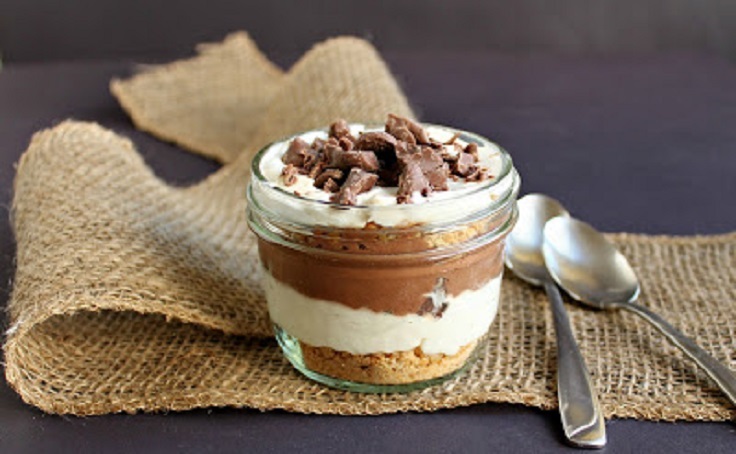 The combination of cream cheese, chocolate pudding, vanilla, whipped cream, and chocolate chips on top is simple perfection. These desserts are easy, and they take no time to prepare them.
Almond Cheesecakes In a Jar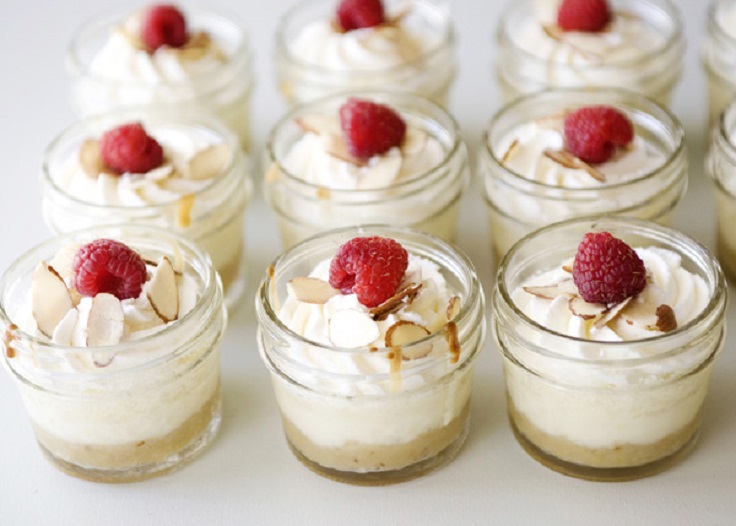 via bakedbree.com
Do you maybe love the taste of madeleines? Or do you love the taste of chocolate, lemon, vanilla or almonds. Then these cheesecakes will be perfect choice for you.
Lemon Cheesecakes In a Jar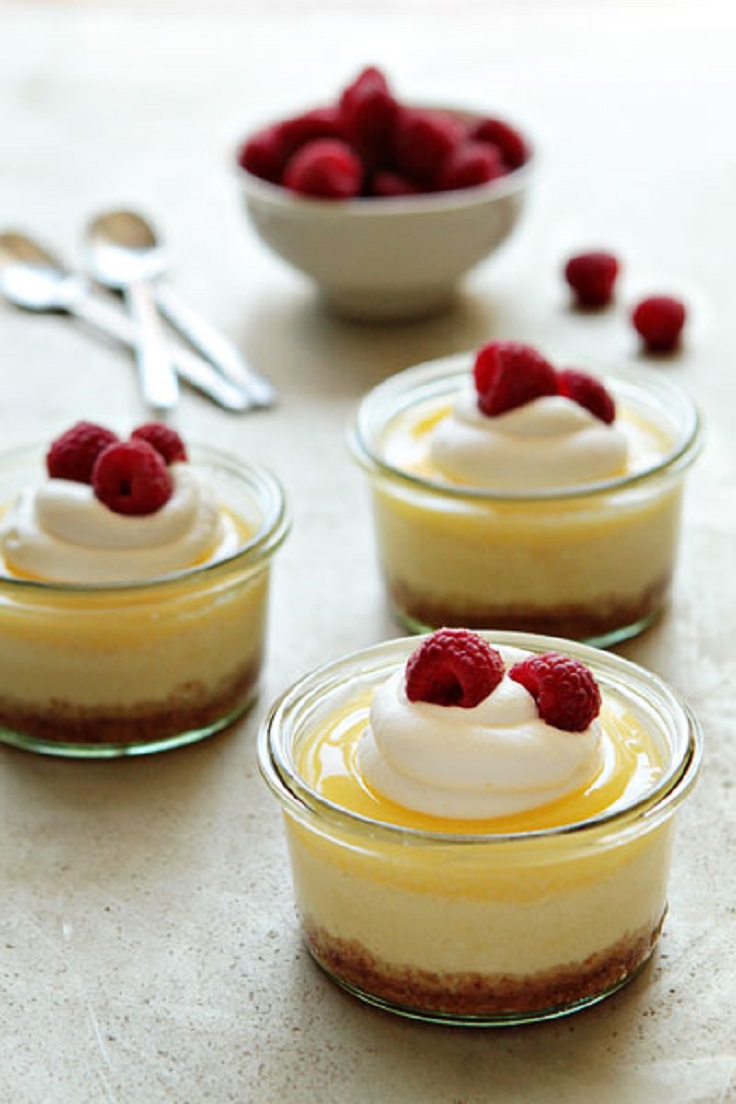 These cheesecakes are the perfect dessert for your next home party. Your guests will love the little jars, and you'll love the minimal effort. If raspberries aren't your thing, you can top them with any berry that strikes your fancy – strawberries or blackberries would also be an excellent addition.
Blueberry Cheesecakes In a Jar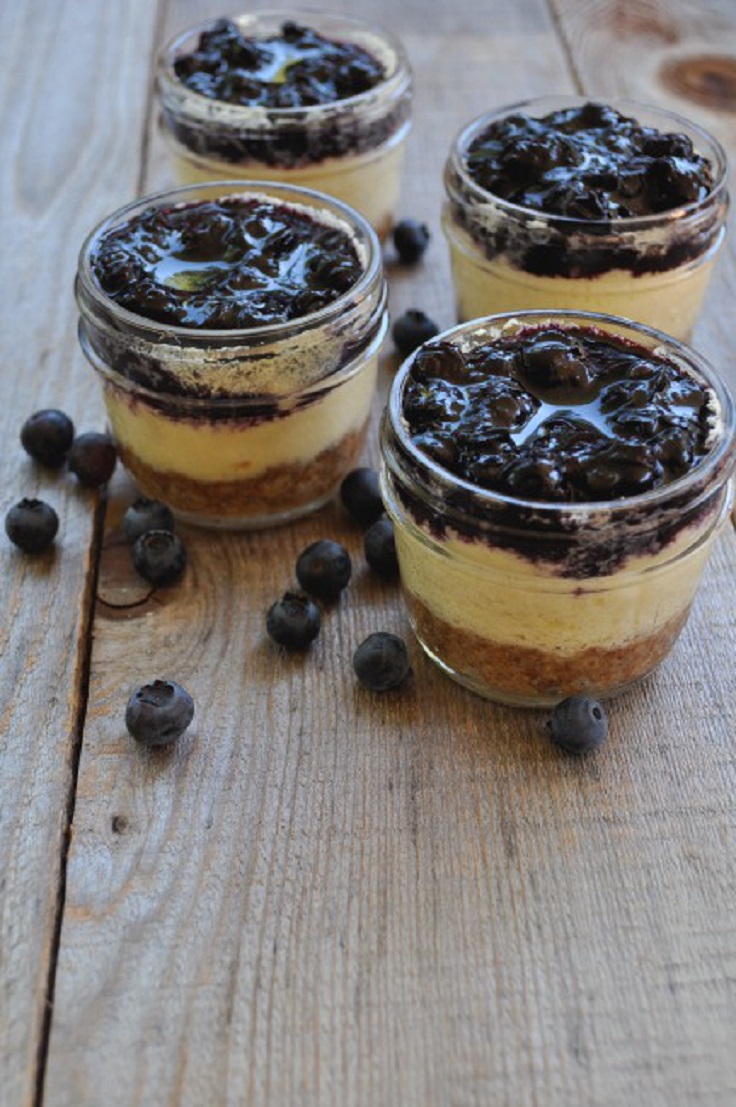 via joinmefordinner.wordpress.com
These cheesecakes are simply to die for. The topping is a combination of berries, honey, and lemon juice. They are perfect for your next camping trip or barbecue party.
Oreo Marshmallow Cheesecakes In a Jar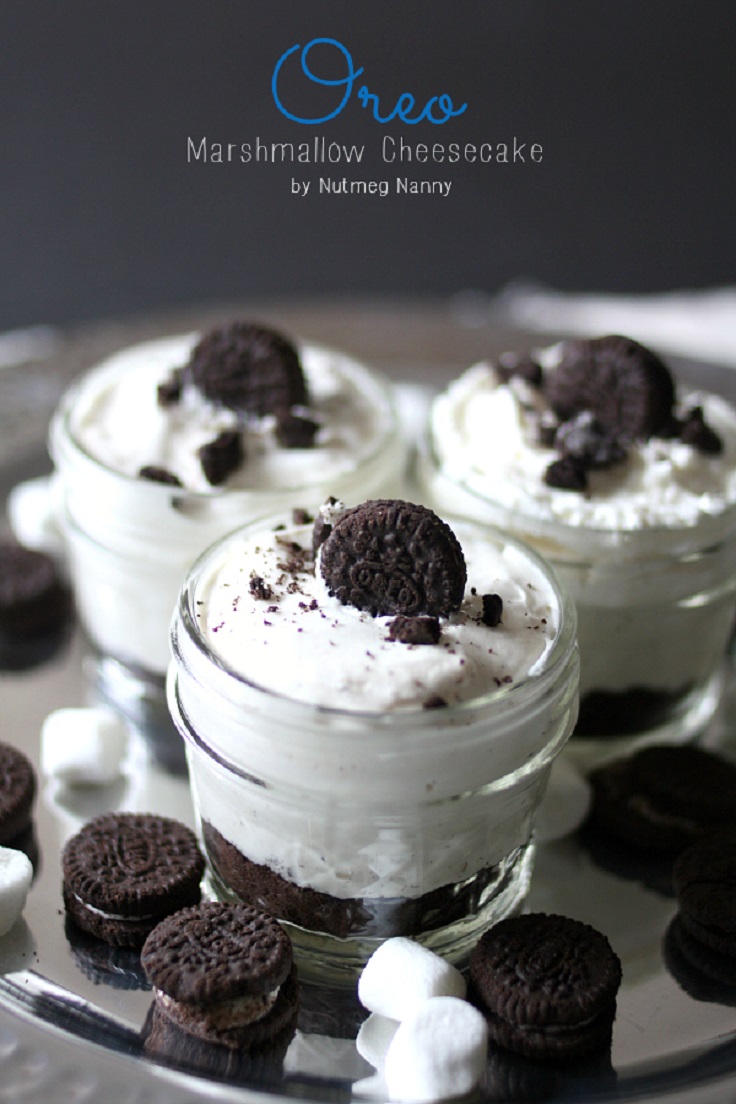 via nutmegnanny.com
Who doesn't love Oreo cookies? These cheesecakes will be perfect for those who love the combination of cream cheese, Oreos, and marshmallows. Try it; you will be amazed!