Christmas preparations are already in full swing, and almost every household smells of yummy cookies and baked goodies. Are looking for new ideas for desserts that will surprise your family? If you are bored of the same repeating recipes, don't worry, you've come to the right place. We have selected for you the top 10 irresistible Christmas desserts.
The children are looking forward to Christmas with full enthusiasm. Тhe best thing is that they can not wait to decorate with you. However, one of the activities that children like the most are helping in the kitchen. Christmas desserts are full of colorful decorations, and thus the little ones can use all their creativity and have fun helping you make these delicious recipes.
Single Serve Melting Snowman Cakes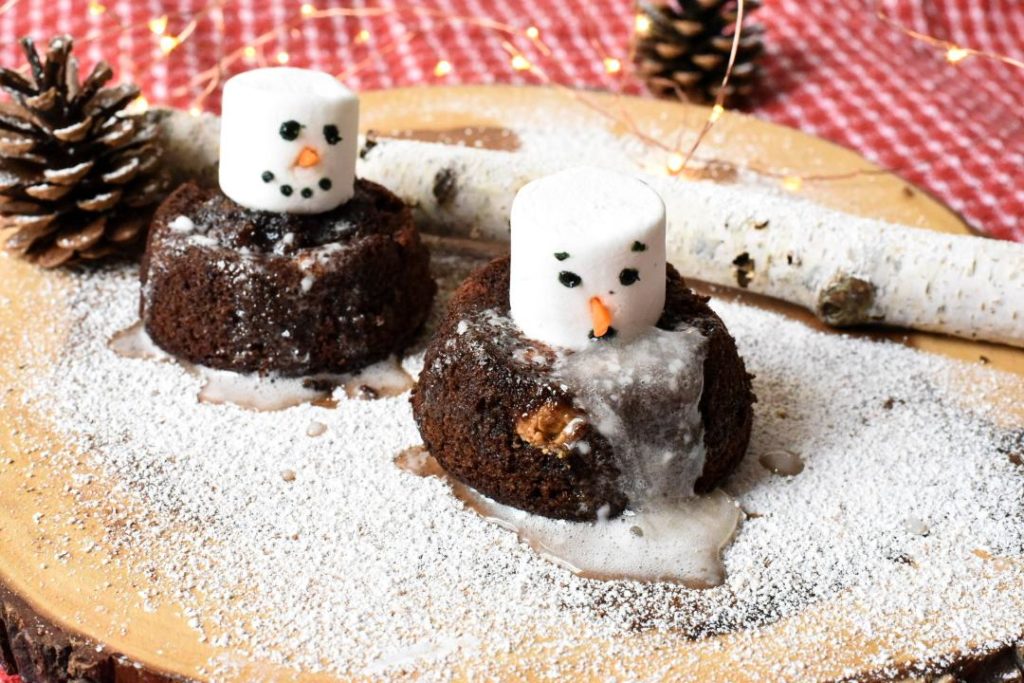 Is there anyone who would refuse a chocolate dessert? Plus with a melting snowman on top? This dessert is a real treat for kids and all your loved ones. They are savory, peanut buttery yumminess.
Christmas Pudding Ice Cream Bombe
Christmas pudding is a must-have dessert in almost every home. Therefore, we decided to suggest to you a more authentic way of making Christmas pudding, and that is a Christmas pudding ice cream bombe! At a time when ice cream is out of season, this is a chance to surprise your loved ones with something very unique and delicious.
Italian Rainbow Cookies
Now, something a bit more colorful. These Italian rainbow bite-sized cookies not only contain the colors of the Italian flag but also the traditional colors of Christmas which are the symbols of the festive joy that permeates the world during the Christmas holidays. Three colors, three layers, three flavors.
Christmas Wreath Cookies
During these festive days, there is a Christmas wreath on each front door. These symbolic decorations are also a great idea for you to decorate your cookies. With that in mind, we have selected for you quick and easy Christmas cookies in the shape of a Christmas wreath. These non-banking Christmas goodies are nice and tasty decorations for your Christmas table. You can serve them with an afternoon coffee or after the big Christmas Eve dinner.
Baileys Cream Yule Log
Legend has it that long ago, on Christmas Eve, a massive log was placed in the fireplace as a symbol of protection of the house and its residents. For that reason, this symbol has become a traditional Christmas dessert in France, and nowadays it is widespread in all bakeries around the world during this holiday season. If you want to make something more traditional this year, we suggest you try and make a Yule Log cake at home. Have a great Yule!
Homemade Gingerbread House
What's Christmas without the famous gingerbread taste? Тhis is an incredibly fun and delicious decoration that can bring smiles to both the children and the older family members and can involve everybody in the process of making. Although it requires a bit more improved decoration skills, if you fail, at least your house will smell of gingerbread the next few days.
Vanilla Bean Cheesecake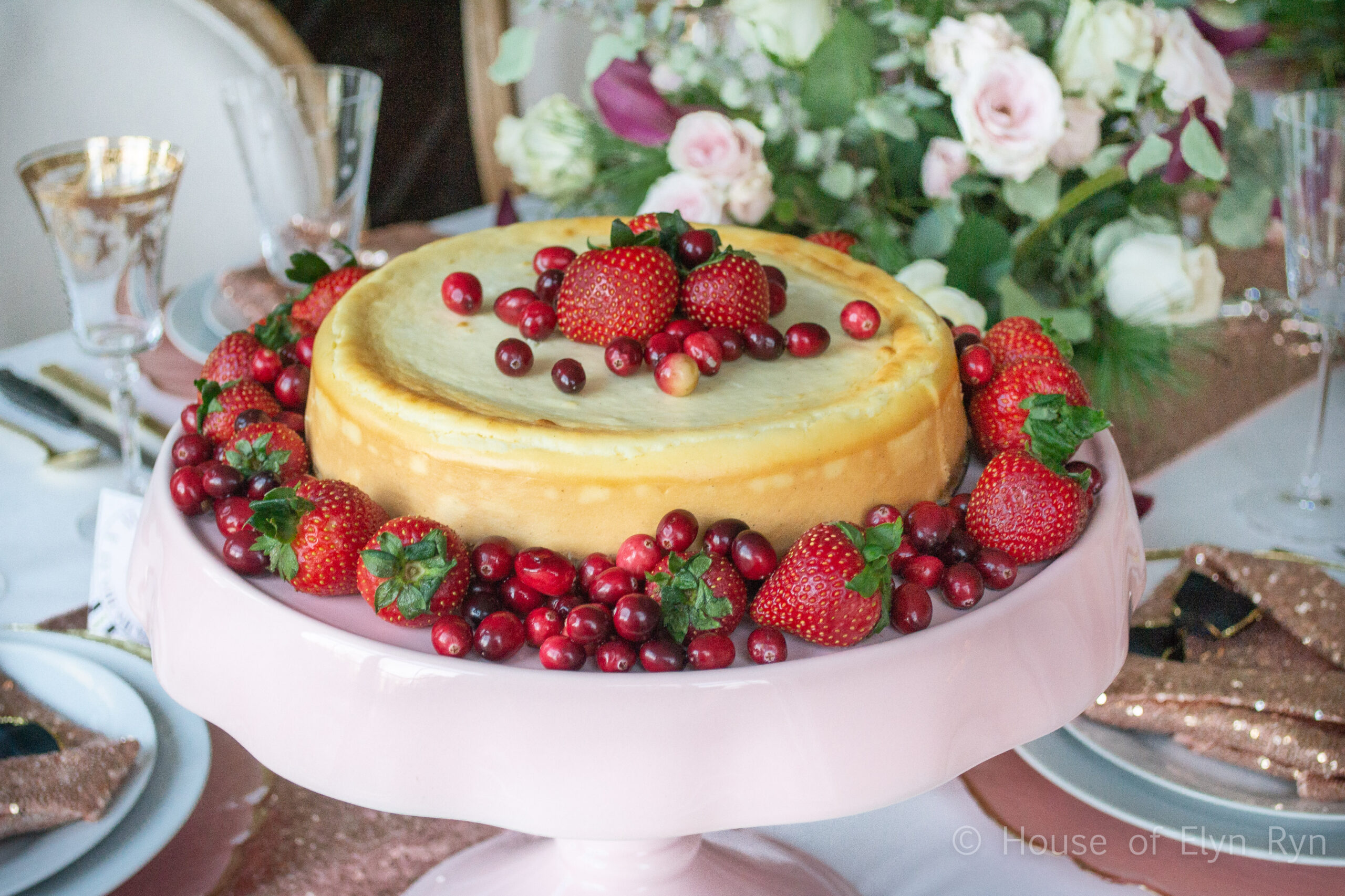 We want to suggest a dessert for those who decided to prepare something healthier for the Christmas table as well. We present you with this delicious gluten-free cheesecake. This lovely vanilla cheesecake should absolutely be on your list of go-to desserts because it's light, creamy, and simple to create.
Peppermint Brownie Ice Cream Cake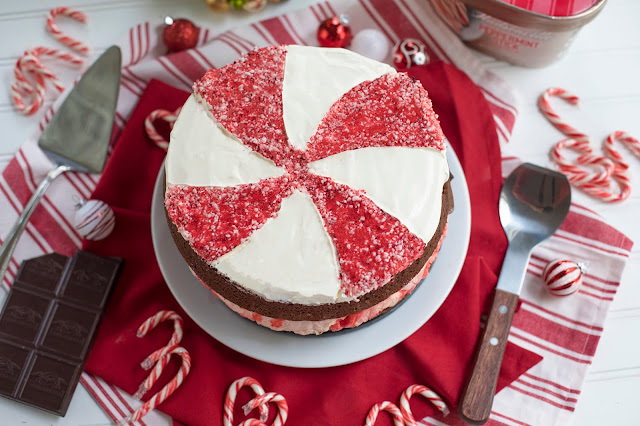 The title speaks for itself. This magical blend of winter and summer flavors will surely become the star of your Christmas dinner table. The rich, chocolaty brownie crust pairs perfectly with cool peppermint ice cream.
Gluten-Free Christmas Cake Pops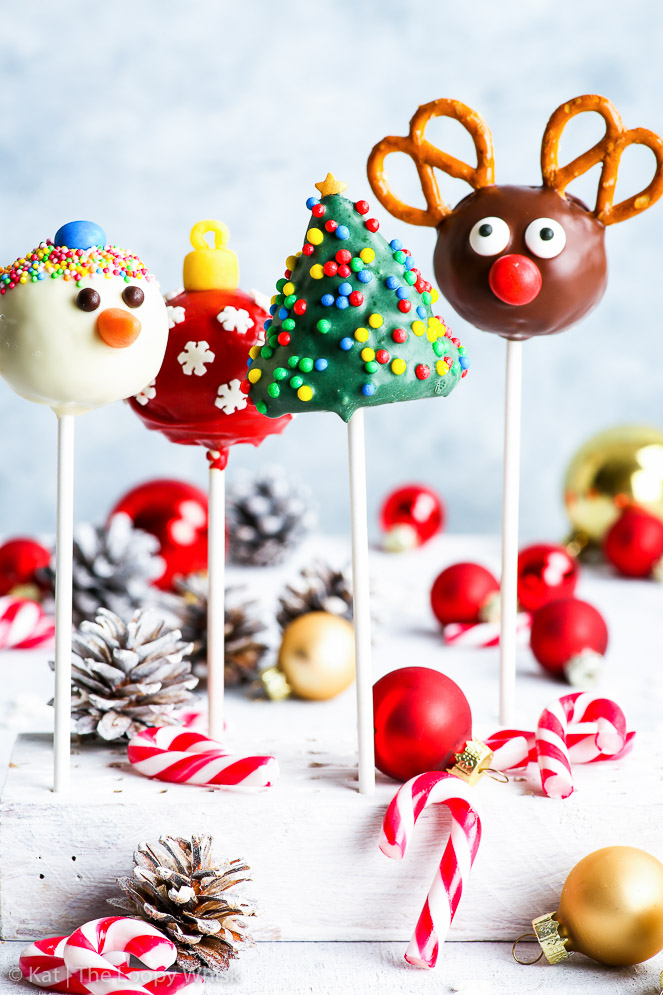 Now it's time to suggest Christmas dessert decorations that your kids will really enjoy making. We also are totally certain that they will eat them in the first five minutes, so we decided to offer you a healthier gluten-free recipe again so that your kids will enjoy sweet things and stay healthy at the same time. These lollipops are a real treat for children and a sweet decoration for Christmas Eve.
Christmas Charcuterie Dessert Board
Finally, we offer you unique ideas for cookie decorations that you can place in a more unique way instead of a classic plate, ie on the Charcuterie board. With these boards, originally meant for decorating meat and dairy products, you can make your dessert table look rich and it's perfect for a Christmas family get-together! Regarding the Christmas decorations, we offer a variety of ideas, from snowmen to Christmas trees and lanterns that are made from simple compositions in a very simple way. All you need is your creativity.
We believe that with these interesting desserts we showed you that the Christmas menu should not seem like a mission impossible. It is always difficult to choose one of the plethoras of Christmas desserts, but we hope we helped you choose at least one. Which recipe did you decide to make? Feel free to leave a comment down below.
Happy Cooking and Merry Christmas!