It's that time of the year where you can feel that something big is coming up. Of course, it's coming. Christmas is just around the corner and you can feel all the excitement in the air. Christmas brings some magic with it, too. No matter if you've been naughty or nice, you can equally enjoy the holiday in all of its aspects. Christmas trees, ornaments, decorations, mistletoe, wreath, have we left out something? Keeping to the traditions, right? What do you say about a different type of Christmas, well not everything, but a tiny part of it which will be an exciting family workshop where you can enjoy with your children, or have fun yourself in case you are crafty.
People usually enjoy finding new ways of giving new life to common items inspiring the way children and other family members create and stimulate them to be environmentally mindful. Therefore, you can use the spirit of the holiday and make an eco-friendly or recycled homemade piece of art. Use something from the things that you already have at home. Besides, making stuff together is a great way to save Christmas memories without wasting tons of money. Additionally, you can choose ornaments that are super easy to make and find their place around the house, thus complementing the home Christmas atmosphere.
Are you the kind of person who can't throw anything away? Do you have too many things hanging around in the corners of your home? Well, this might be the right place for you. For this purpose, we suppose that you aren't getting rid of bottle caps, too. Have you ever thought that the bottle caps, both plastic and metal, you've been keeping in the kitchen can be transformed into a little miracle? Some people can make some really impressive bottle caps, but we will keep it simple for now. You don't need some special supplies, but you can use bottle caps in different sizes, paint, ribbon, hot glue gun, rhinestones, and everything that you can think of can come in handy.
We've chosen the top 10 upcycled bottle cap DIY Christmas ornaments including useful ideas, homemade gifts, art projects. Make your choice and create Christmas treasures for years to come.
Mini French Macaron Ornaments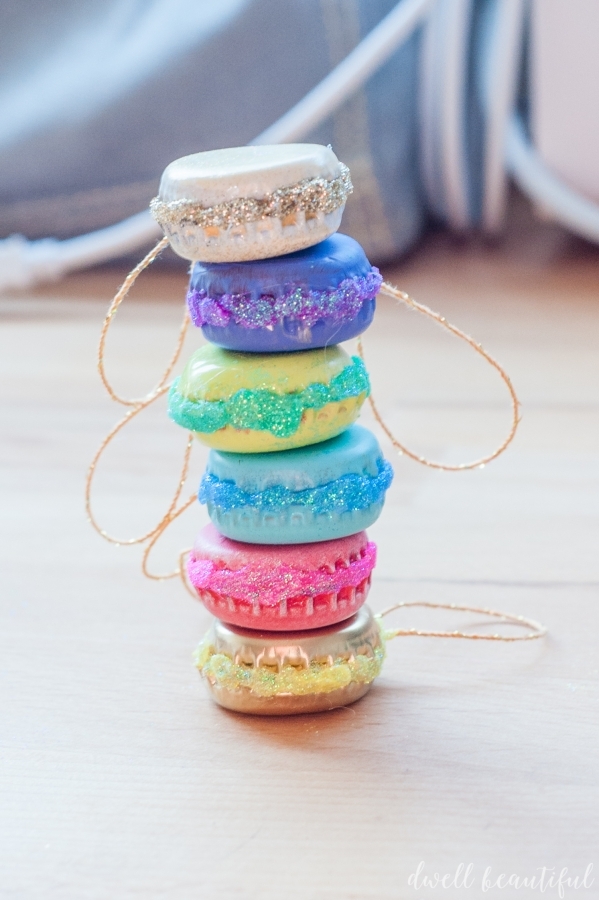 These super cute mini French macaron ornaments can find their way on the Christmas tree. This is an easy craft and you will be thrilled with the end result.
Pom Pom Christmas Ornaments
Have you ever thought that plastic bottle lids can be transformed into amazing Christmas decorations? Use simple pom poms and enjoy the whole process.
Bottle Cap Reindeer Kids Crafts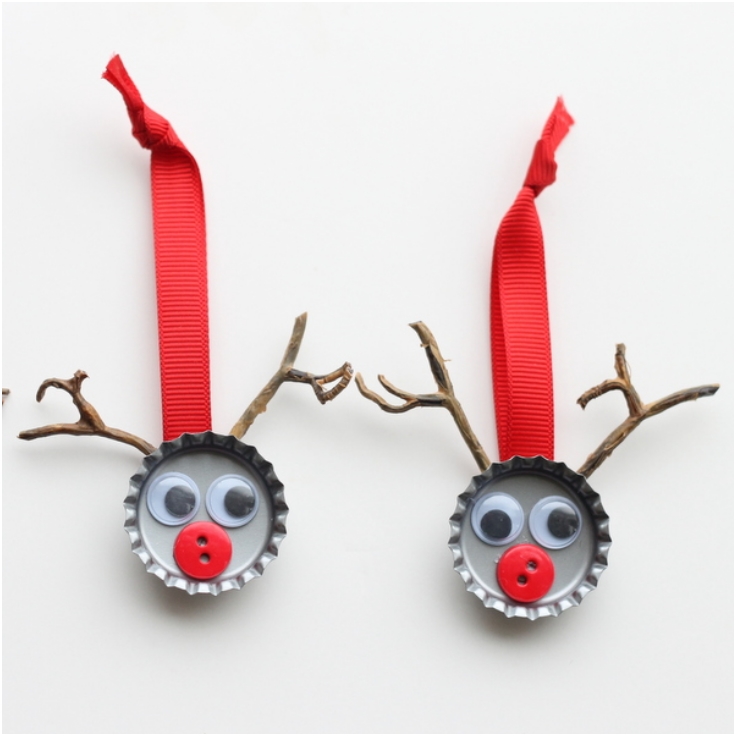 These super-simple reindeer crafts will make kids happy and they will enjoy having them hung on the Christmas tree. Be creative and think of something else to replace the eyes. Either way, you'll have a blast!
Bottle Cap Christmas Tree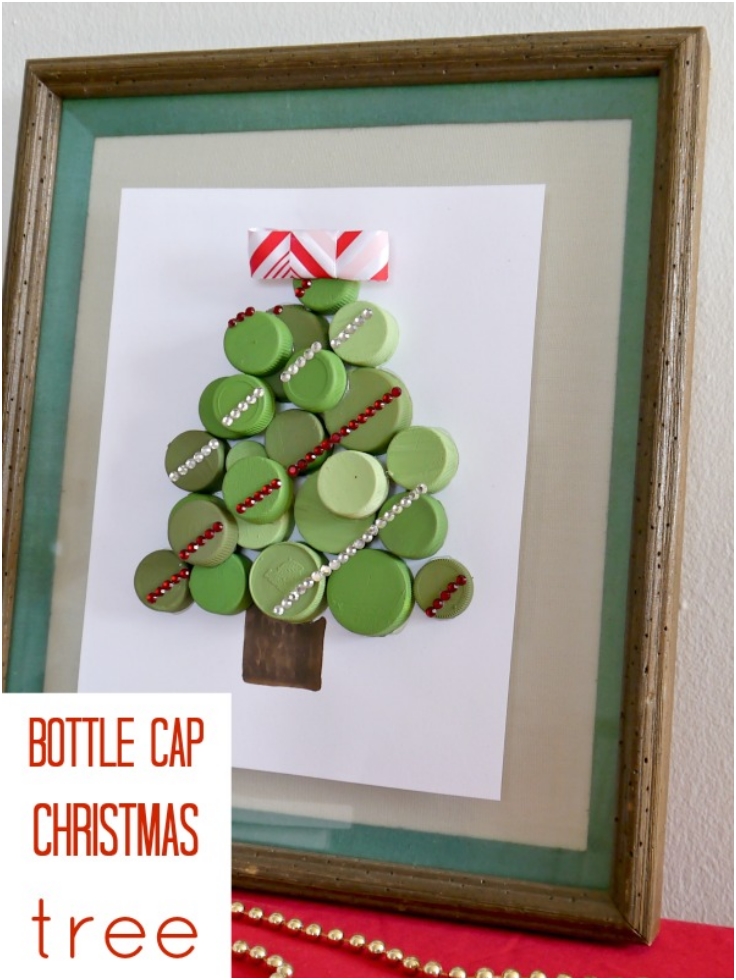 Here's a great idea for an eco-Christmas tree. Small, but a cute one. Frame it and place it in the living room, or even better, you can give it as a Christmas present.
Bottle Cap Christmas Tree ~ Christmas Tree Ornament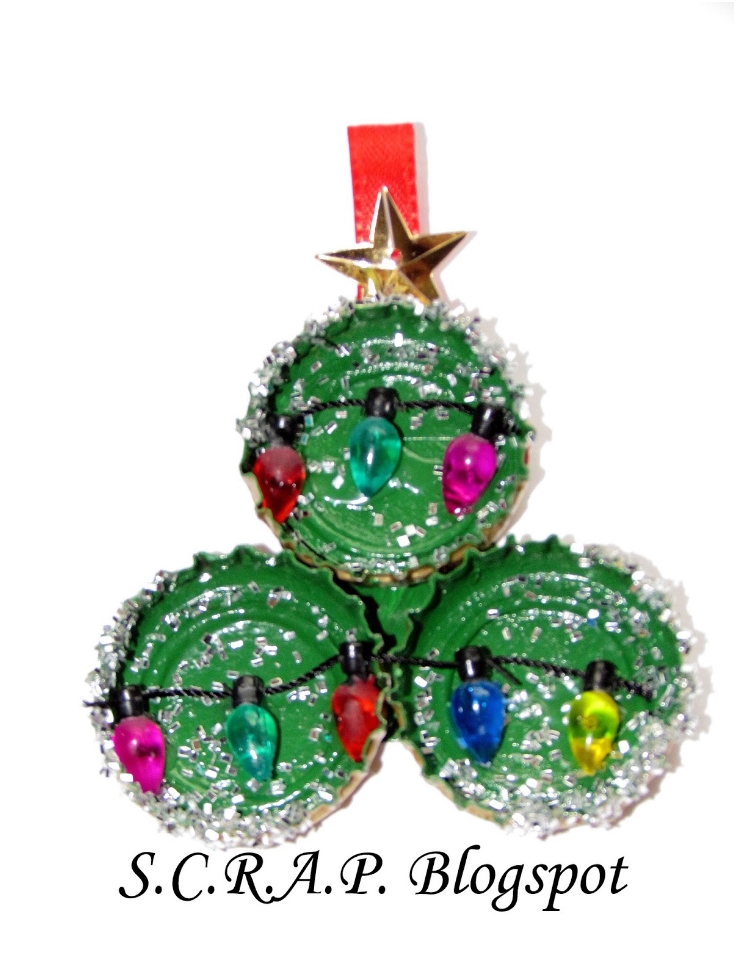 You can do miracles with some paint and glue. Make another pattern, change colour, and you've got yourself irresistible ornaments.
Bottle Cap Snowman Ornaments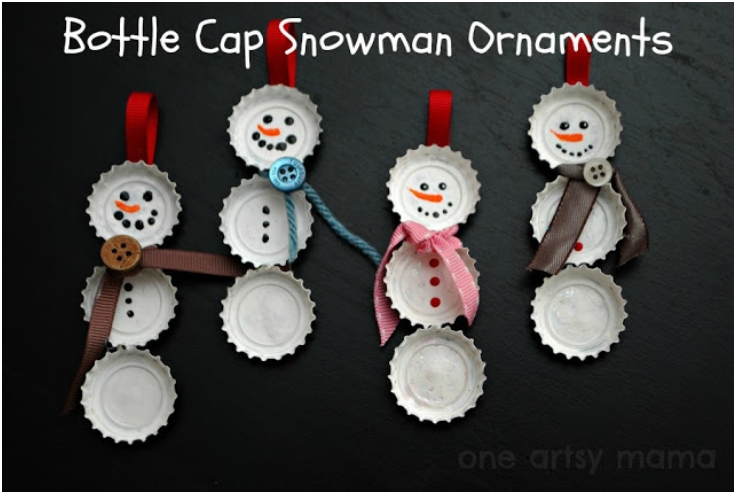 The snowman ornaments will definitely be your favourite ones. Cheap and easy to make. A definite Christmas choice this year.
Fun With Bottlecaps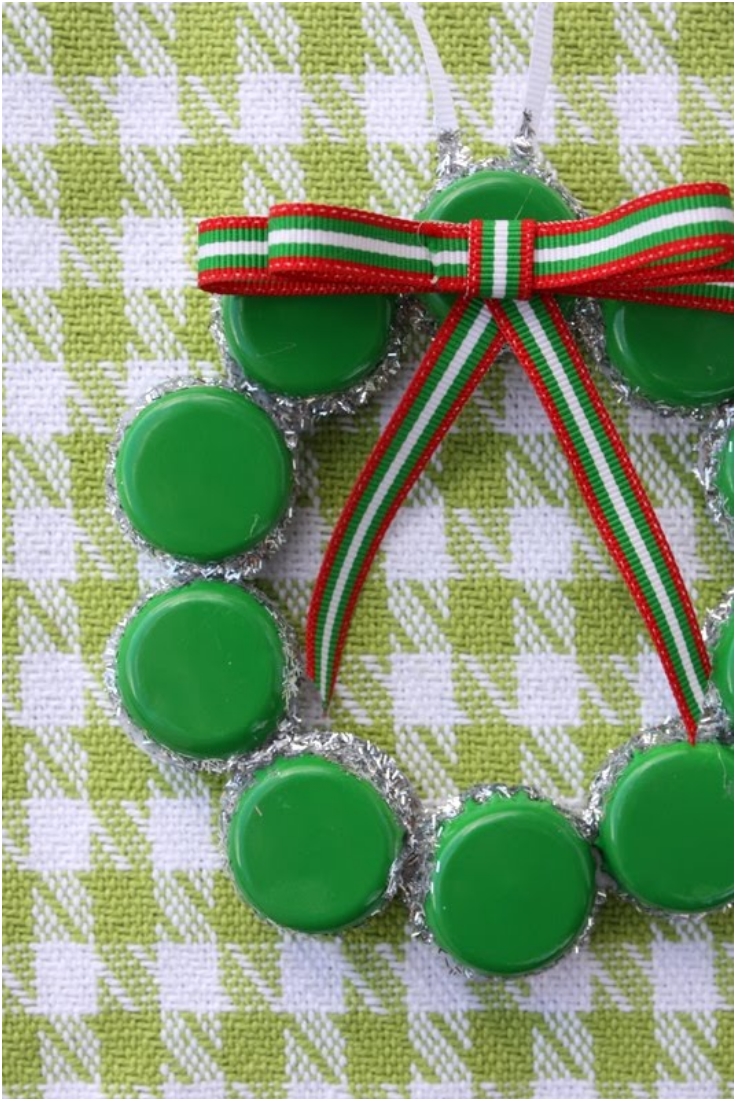 Fun with bottle cap while making a green wreath. Isn't it the best environmental wreath you have ever seen? And a green one, too.
Bottle Cap Wreath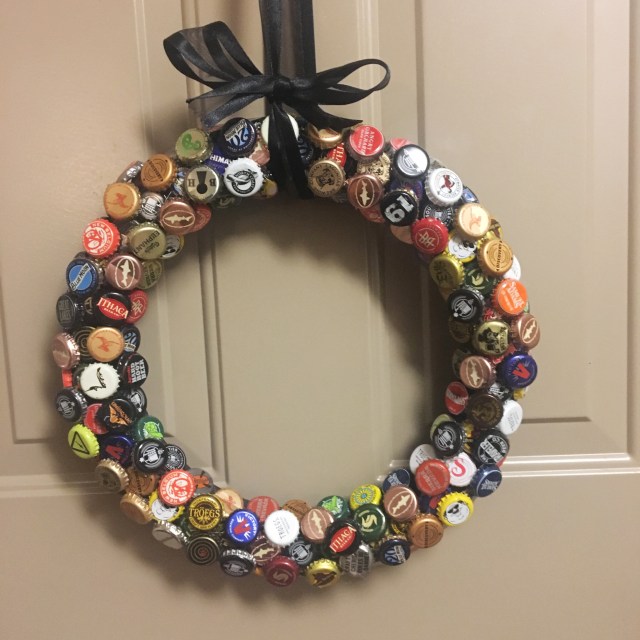 We're sure you've never ever had this type of Christmas wreath. Spend your Christmas with this unusual wreath that your friends would be thrilled about.
Ornament Tutorial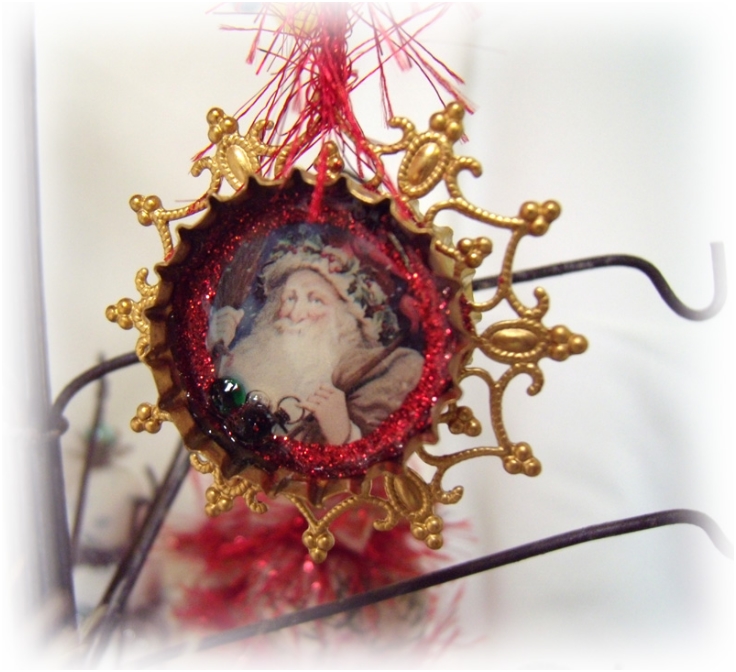 Here are some fancy Christmas decorations. It might take a little patience while making them, but trust us, they're worthed. The end result is incredible.
Bottlecap Ornaments for Christmas
Glitter lovers this one's for you! We love everything that has to do with glitter, don't we? Even if you aren't a great fan of it, with some precautions your house doesn't have to be a glittery one, and it will still give a nice touch to it.
We hope you've enjoyed these cute Christmas bottle cap decorations. Share with us in comment one of your Christmas DIY stuff. We'd love to see your creations.