These delicious-smelling, dried goodies will melt your heart and will make you want to eat them while in the making. We made the potpourri with the perfect Christmas ingredients that will fill your home with harmony and aroma.
The making of the potpourri is quite simple: Dry the chosen ingredients using the oven or special begs for drying and let them stay for a couple of days, put them in a bowl, and enjoy the scent. The basic types of fillers are spices, fragrant flowers and herbs, and non-fragrant flowers and leaves. Spices are best-used whole because ground spices don't look nice in the finished potpourri.
Now that you know the basics, we hope you'll feel confident in experimenting with your own potpourri mixtures in the future. The list below is the most Christmassy.
Christmas Hearth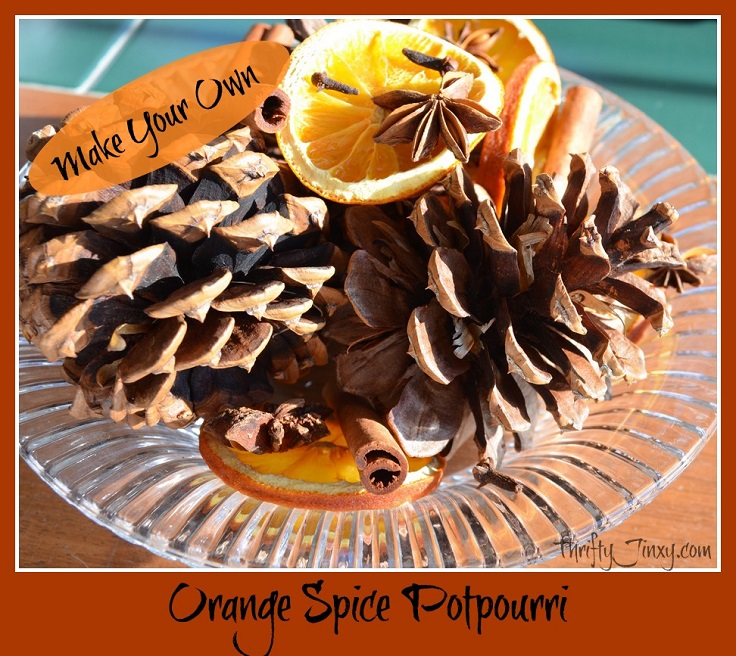 Start collecting some pine cones from your backyard, you will need them.  Preheat the oven to 225 degrees. Slice the oranges and bake them for 3 hours turning them every 45 minutes. Bake the pine cones for 3 minutes and add essential oils, or you can buy them scented from the store. Put in a jar or bowl.
Christmas Memories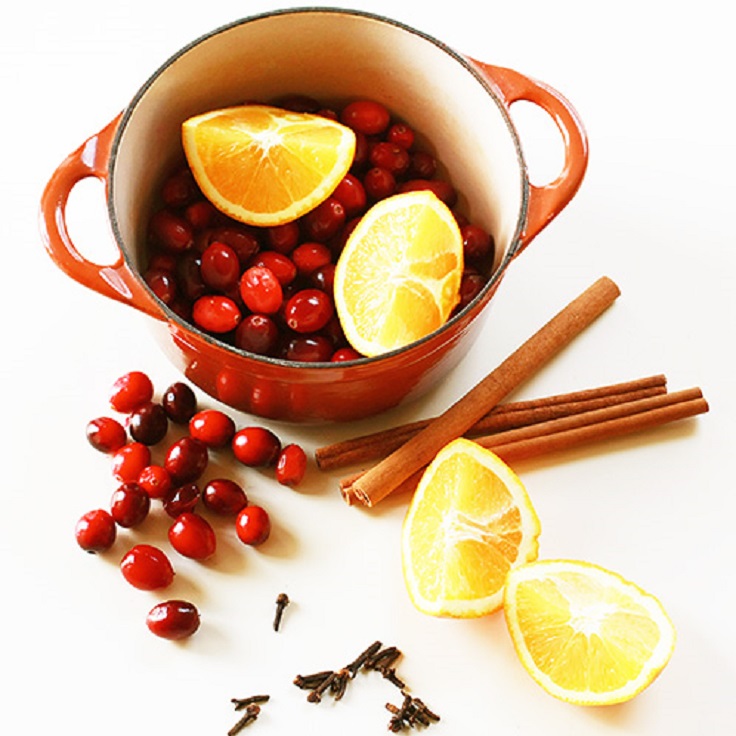 via make-it-do.com
Typical countryside smell. This potpourri is made of orange slices, cinnamon sticks, cranberries, and whole cloves. Put all the ingredients into a saucepan. Fill the pan with water. Place on the stove on the smallest burner, on the lowest setting. Refill water.
Christmas Splendour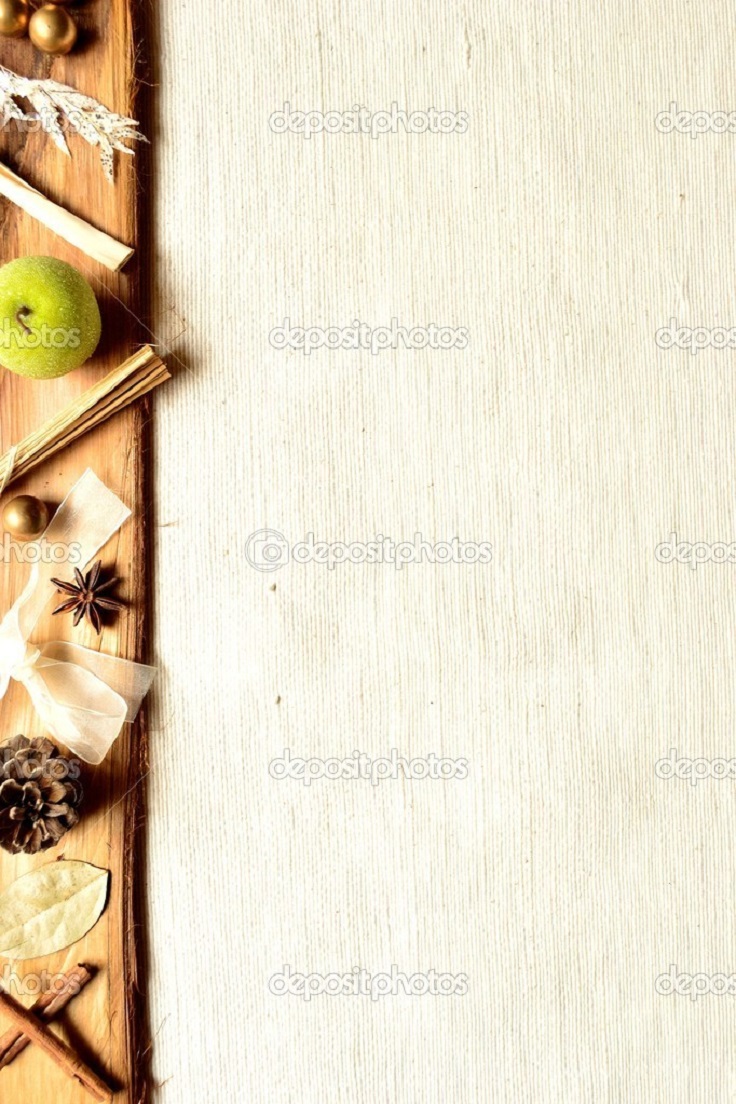 via depositphotos.com
This potpourri is a reminder of autumn, cold winter, and the Christmas spirit. It is a combination of dried apples, pine cones, cinnamon sticks, clove, and fir. Combine the ingredients ( after baking less than 2 hours on 225 degrees) and place them on the table.
Christmas Tree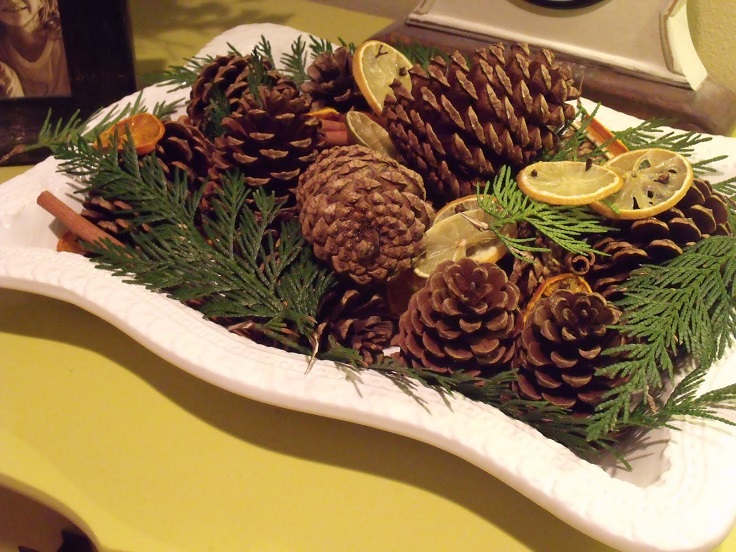 via pineconeplace.blogspot.com
If you are up to more woody, fresh smell combine dried lime and pine cones( bake for 3 minutes to get rid of bacteria and apply fragrance oil of your choice, preferably cinnamon oil). Let your home smell amazing or give it to a friend as it makes a wonderful Christmas gift.
Cinnamon Buns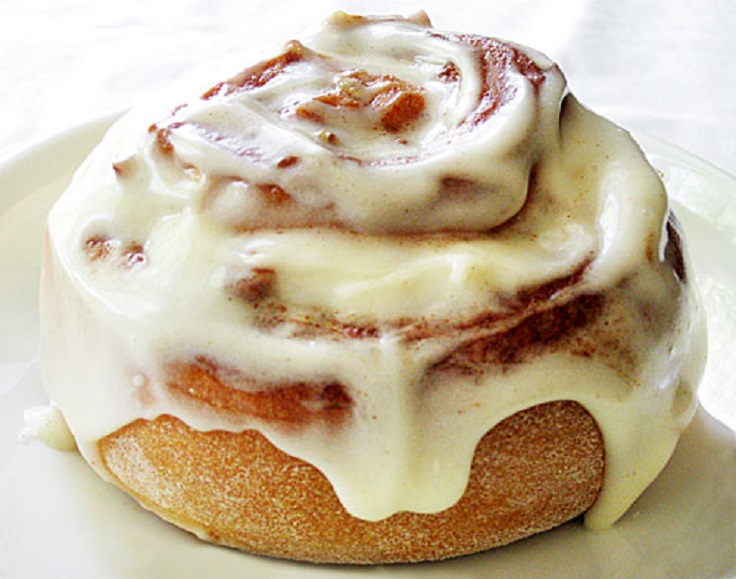 This cinnamon bun-inspired potpourri consists of a spicy cinnamon accord with warm nutty undertones. You will need cinnamon sticks, nutmeg, and vanilla extract. Buy them or dry them, each way they smell amazing. Combine the ingredients in a mason jar and top with vanilla extract.
Eggnog-Inspired Potpourri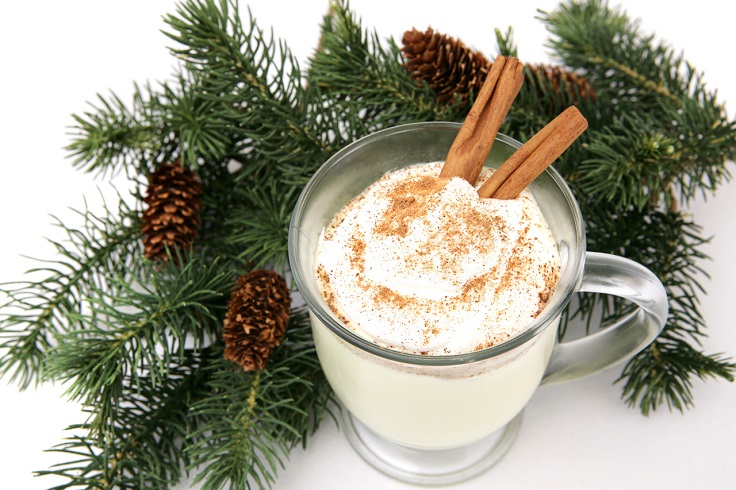 via punchbowl.com
This eggnog-inspired potpourri will take you back to your childhood and the smell of delicious eggnog. Combine vanilla, cinnamon sticks, nutmeg, and clove and bake till completely dry. Put in a bowl or a glass and enjoy the remarkable smell.
Frankincense and Myrrh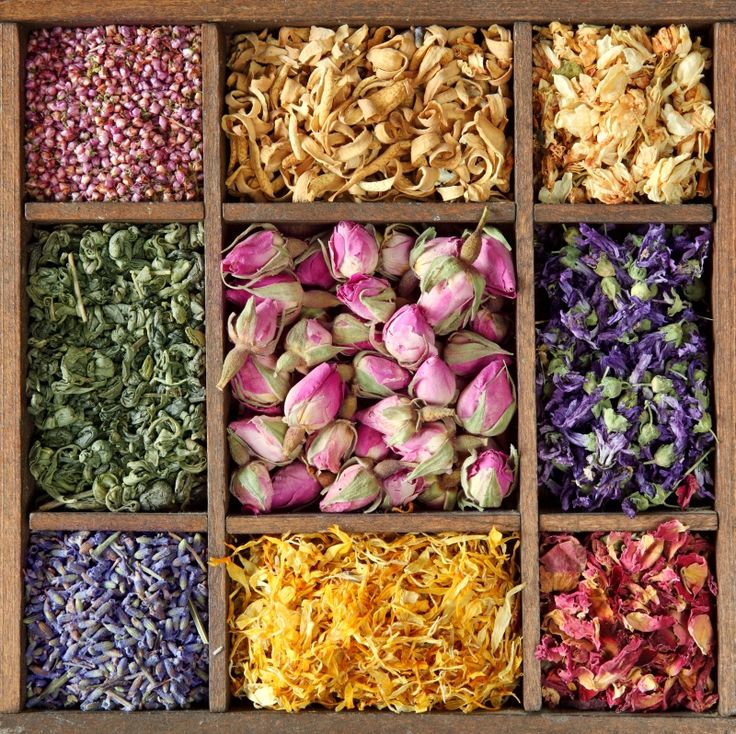 via pinterest.com
A rich combination of olibanum, myrrh, patchouli, herbaceous woodsy pine, sheer musk, vanilla, and lily flower. Dry the ingredients as mentioned above and put them in an invisible pot. A scent for a king!
Mistletoe
via dreamstime.com
A sensual Christmas Fragrance that will help you get kissed under the mistletoe! Combine dried mistletoe and scented pine cones( if you make them make sure to bake them for 3 minutes to get rid of bacteria and add fragrance oil, preferably lavender). It is a traditional, woody smell that is a necessity in every home.
Mulled Wine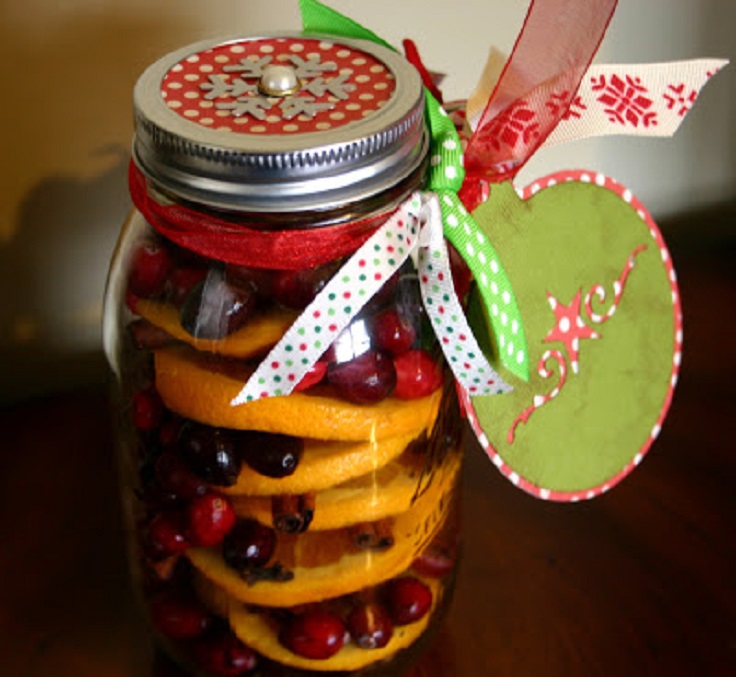 via lilyandbliss.com
The clove bud and red berries make it different from the Christmas Memories Potpourri. The main ingredients that you will need are orange slices, clove bud, berries, and cinnamon sticks. Put in a saucepan and simmer this on low all day long. Add water when needed so the ingredients don't burn.
Winter Garden
A wonderful fragrance that will remind you of the fresh clean smell of winter air. Combine dry menthol leaves, lime, lavender, eucalyptus, pine, and rose leaves, and let them dry for three days before placing them in a bowl of your choice or a cute bag.