As the winter cold starts to bite, we all shelter beneath our thick woolen sweaters for warmth and protection. But what about our four-legged companions? If you think dogs have coats to protect them from the elements, remember that there are hundreds of dog breeds, and not all of them are equipped to handle the cold. Certain dog breeds have short hair, and tiny breeds simply do not have enough body heat to keep them from shivering when we take them for walks.
So, why not reward your loyal little family members with a warm sweater of their own? Pet stores have a variety of dog sweater designs and sizes to choose from, and most of them come with a price tag that might be well over your doggy budget. Fear not, for your pet will not go cold if you can't get him a designer sweater. There are several ways you can make sure your not-so-furry friends stay warm, like refashioning your old sweater, sewing one from scratch, or crocheting, which is what we'll see today.
Crochet is an old craft that we're happy to see it making a comeback since it offers so much variety in creations from toys to clothing and accessories, and now you can get a few patterns that will make your pup nice and toasty in cold weather and the most stylish dog on the block. Let's see the top 10 adorable crochet dog sweaters.
Autumn Stripes Crochet Min Pin Sweater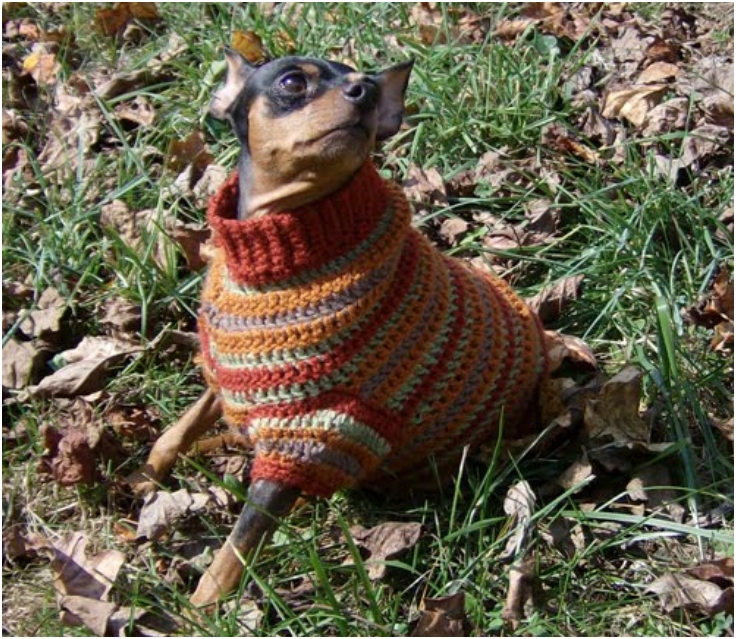 There are several tiny dog breeds that seem to start shivering as soon as the wind picks up, even in warm weather. Miniature pinscher, hairless terriers, chihuahua, to name a few, so they'll need something to keep them warm as soon as fall comes around. To keep your tiny pup stylish in all the colors of the season in this high-neck striped sweater with tiny sleeves.
Dog Shrug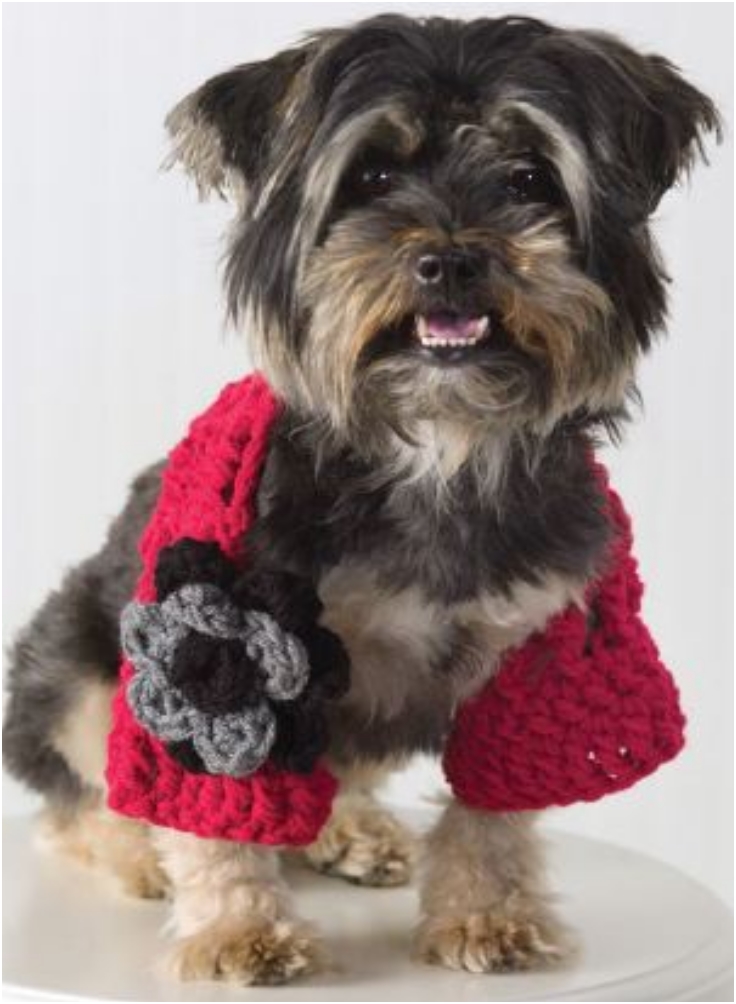 Classic sweaters that you put on your dog cover the belly as well, and the belly part gets messy really quickly, especially when your dog layers down on the wet ground or walks over high wet grass. It will keep your dog's fur clean but wearing the wet wool too long might get your doggy sick. If this concerns you, then you might want to try a stylish shrug that goes over your dog's back and front legs, leaving the belly free. And you can't argue with such a cute design.
Crochet Project With Pattern: Dog Sweater-Jacket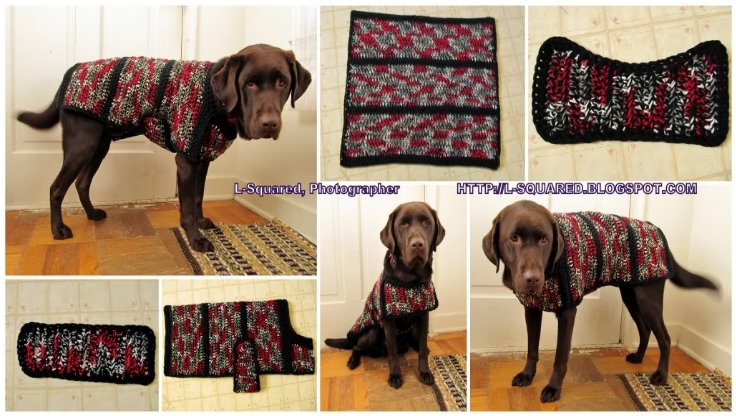 Short-haired medium and large dog breeds also need some extra warmth in winter. This multi-piece sweater/jacket is great because you can add or remove a piece as needed, without restricting much of your dog's movements. And since you can shorten or lengthen it as you wish, your doggy will always be warm enough.
Pattern: Pup Squad Dog Sweater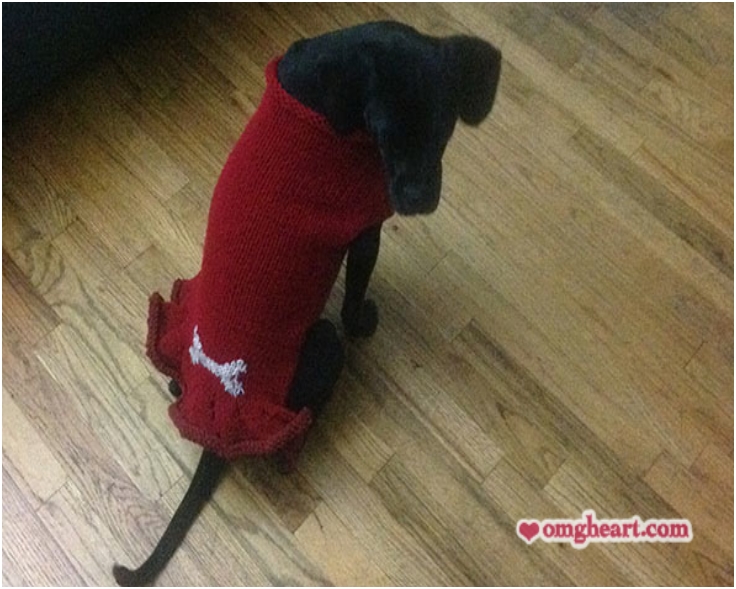 If you have put some clothes on your dog, they can at least be stylish, right? This adorable sweater will definitely be a hit for female dogs since it looks like it's wearing a darling little dress with a dog bone motif on the bottom. The pattern uses a stockinette stitch, which is a suitable choice even for begginers.
Doggie Snuggle-Up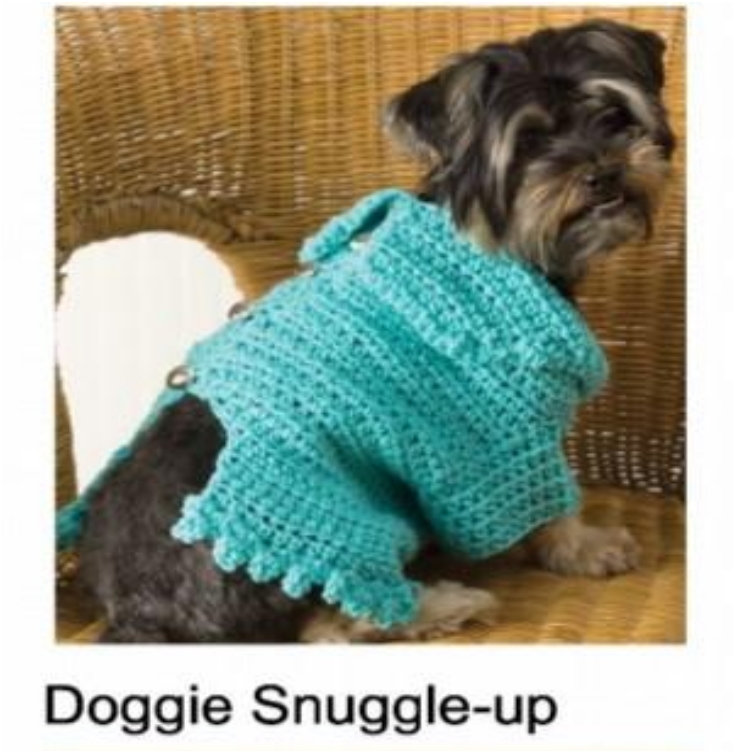 Snuggles are like blankets with sleeves that you put on from the front and close off in the back. So how can a snuggle that closes in the back by a good sweater design for dogs? Well, for one, it will be much easier to put on, starting from the front legs and belly, and second, you'll have buttons to close off the back and keep it in place. If you don't like buttonholes, you can always use some strings to pull through the loops and tie it like that. Just a suggestion. But isn't these doggies snuggle just the snuggliest?
Dog Sweater Crochet Pattern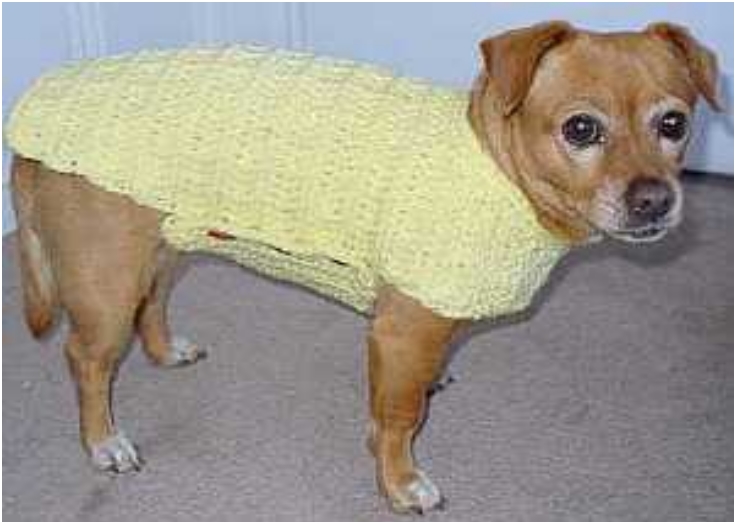 This is another design that will be very easy to put on your puppy once it's done. There's a hole for the neck and a wide strap that goes under the belly and buttons up on the other side. The striches are also very easy, and you can play around with the color, maybe even make a fun pattern.
Hunter Dog Crochet Pattern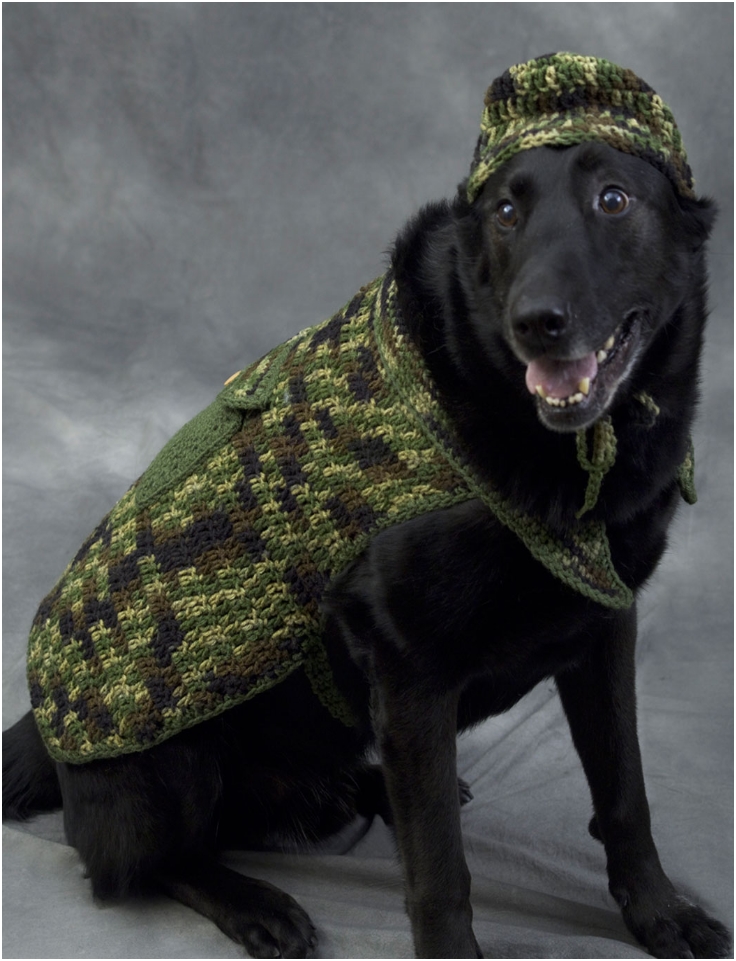 Here's another pattern for larger, furrier dog breeds. A sweater covering the back with two smaller straps to secure it along the belly and around the neck. The neat thing about this pattern is that you get to experiment with accessories since you get a pattern for a cute hat as well. Just imagine how stylish your pup will be in this sweater and matching hat.
Free Patterns For Dog Sweaters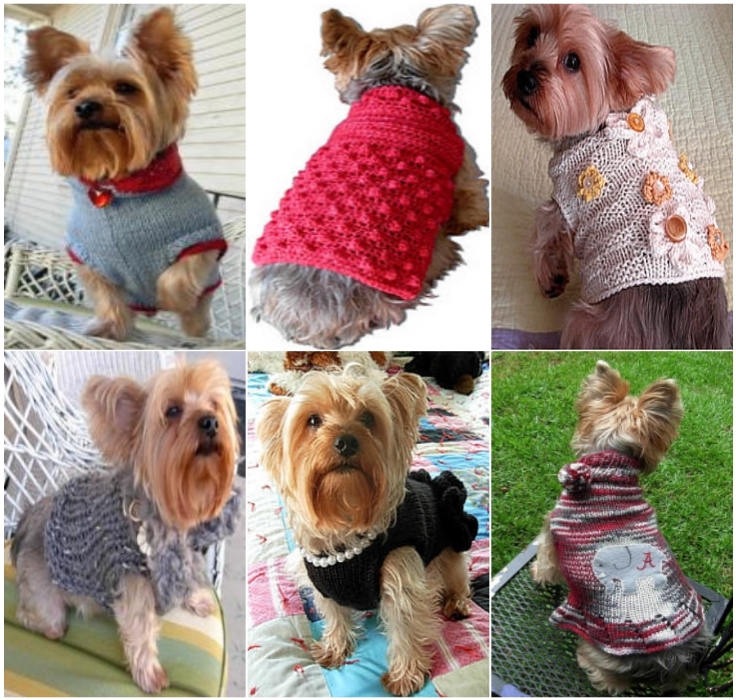 If you're still not convinced that a crocheted sweater is not something to make for your puppy, try resisting not making some of these adorable designs. It shows the very versatility and creativity of crocheting, adding different textures and patterns to your doggy sweater, and in the link, you can find a bunch of patterns for tiny dog breeds to choose from.
Dog Hoodie
We suggested a sweater and hat combo pattern, but maybe your doggy doesn't like wearing a hat, despite needing it. Dogs will try to shake off their head or body whatever makes them feel uncomfortable, but they might find it more difficult to shake off a hoodie, and even if they do, you won't lose it. And the floral design of this hoodie is simply too precious not to make.
Different Sized Crochet Dog Sweater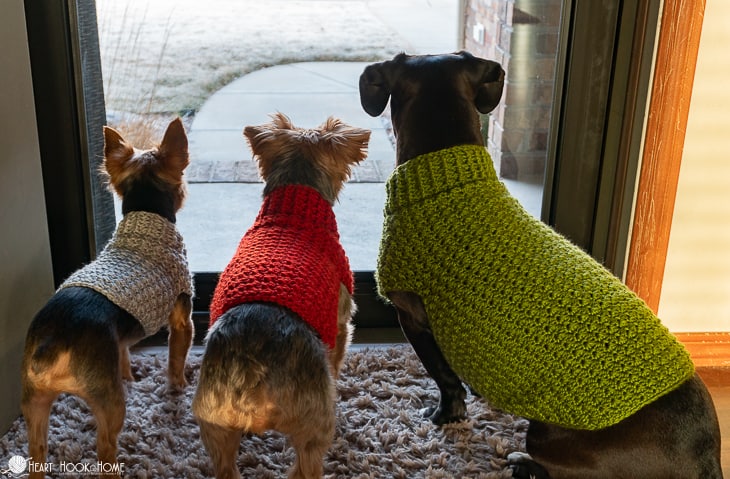 Dogs are not people and wearing clothes is not natural for them, so whatever design you decide on making for your pup, make sure it's one that will make your dog feel the most comfortable in and always measure. This pattern offers your dog freedom to move while covering both the back and belly, and it comes in three different sizes, to make it easier for you as well.
That's all the doggie sweater patterns we have for now. What crochet pattern would you choose for your dog's sweater? Which was your favorite pattern here? Share with us your thoughts and ideas in the comment section below and have nice and toasty winter days with your puppy.