It's that time of the year when hot cocoa, peppermint, and gingerbread are most represented in every home. The first thing that comes to your mind when thinking of Christmas is gingerbread. You can celebrate Christmas without the traditional gingerbread, but let's face it, it wouldn't be the same. And why so? Gingerbread is fabulous and exceptional. The Christmas flavors of ginger, cinnamon, and sugar make you want to deck the halls and jingle all the way, don't they? Most of us are used to seeing frosting-decorated gingerbread tiny people and gingerbread cookies are a must-have Christmas dessert, but maybe it's time to switch up the usual holiday treats and make it a little bit spicy and surprising. There are plenty of ways to enjoy the tasty and spicy gingerbread sweetnesses that came up from heaven.
By default, the family will be expecting a couple of gingerbread treats on the Christmas menu. To save yourself from baking, you can even buy some cookies and call it a day, or you can look for a recipe that will stand out of the crowd and catch your eye, and you'll want them on your table. Gingerbread serves so many purposes. You can bake some biscuits and give them as gifts, hang them on the tree, consume them right away, or make gingerbread houses with your children. Gingerbread desserts are much more than usual cookies. We are talking cakes, puddings, tarts, etc. There's the perfect dessert for everyone. Associate gingerbread with winter deserts, and surprise your loved ones with a spectacular dessert. There's no rule of when you can eat these heavenly treats, make them anytime you, please.
Roam around and find something that you find suitable for your Christmas menu and family's taste. It might be a gingerbread cheesecake, milkshake, or even ice cream. You can make an entire desert array of gingerbread treats. Don't find yourself surprised when you'll hear: Can I have some more, please? The mixed flavors and the charm of gingerbread, obviously, are irresistible. We've rounded up the top 10 cute gingerbread treats for Christmas including from traditional cookies, even gluten-free, to truffles and cupcakes. Take a look for yourselves and make sure that whatever your
Gingerbread treats, you have our hearts.
Bourbon Gingerbread Truffles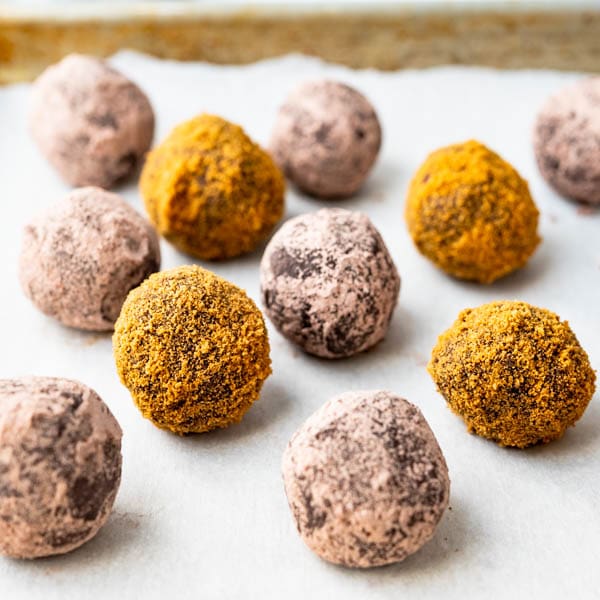 These bourbon-spiked gingery tarts will melt in your mouth. Put them in a box with a bow on top and give it to someone else to enjoy this heavenly beauty.
Gluten-Free Ginger Cookies
For those who eat gluten-free products, these ginger cookies are the right choice. They are soft and chewy and hardly that anyone can resist them.
Homemade Gingerbread Cookies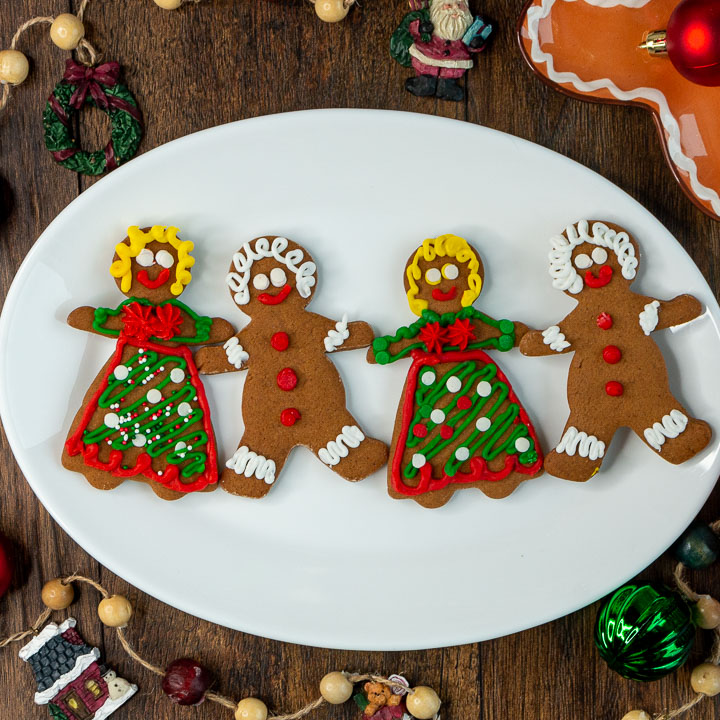 The homemade gingerbread cookies take the traditional form of the gingerbread man. If you don't feel like experimenting, go with this recipe and you won't regret it.
Gingerbread Cupcakes with Cinnamon Cream Cheese Frosting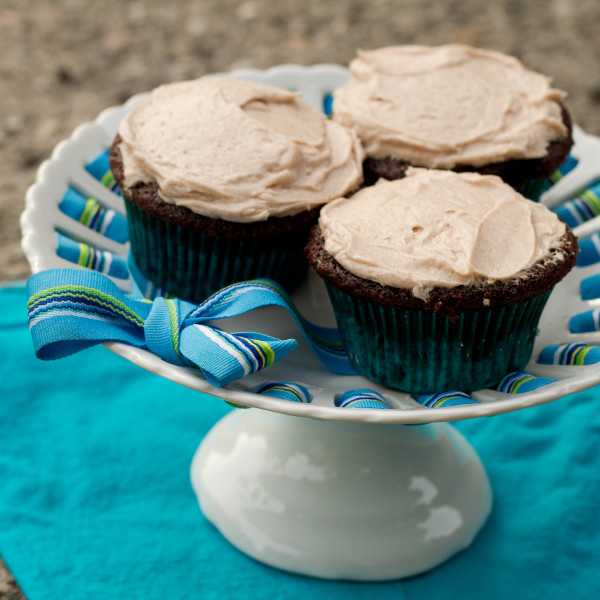 Go out there and taste the sweet, spicy gingerbread flavoured with a cream cheese frosting worth trying. A modern version of gingerbread, but a worthy one.
Gingerbread Holiday Fudge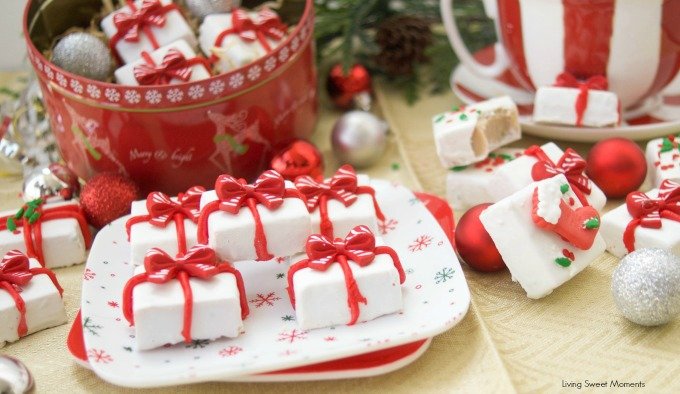 Enjoy your mornings with some coffee and these guilty-pleasure gingerbread holiday fudges. If you like them, don't restrain yourself from making them only for Christmas.
Sweet Gingerbread Garland
This is the perfect recipe for eating, making a garland, or ornaments. Make gingerbread cookies with different shapes, decorate them as you like and have fun while making a garland.
Gingerbread Trees with Juniper Berry Glaze
Enjoy making the gingerbread trees with juniper berry glaze, and have even greater fun while decorating them with your children.
Christmas Gingerbread Dessert
Can't get enough gingerbread cookies? Here's another top recipe that will leave other speechless. Feel free to share the recipe further.
Gluten-Free White Chocolate Gingerbread Cookies
One more gluten-free recipe for the Christmas delish. Soft and tasty, there's even a recipe for a dairy-free option.
Sugar-glazed Gingerbread Madeleines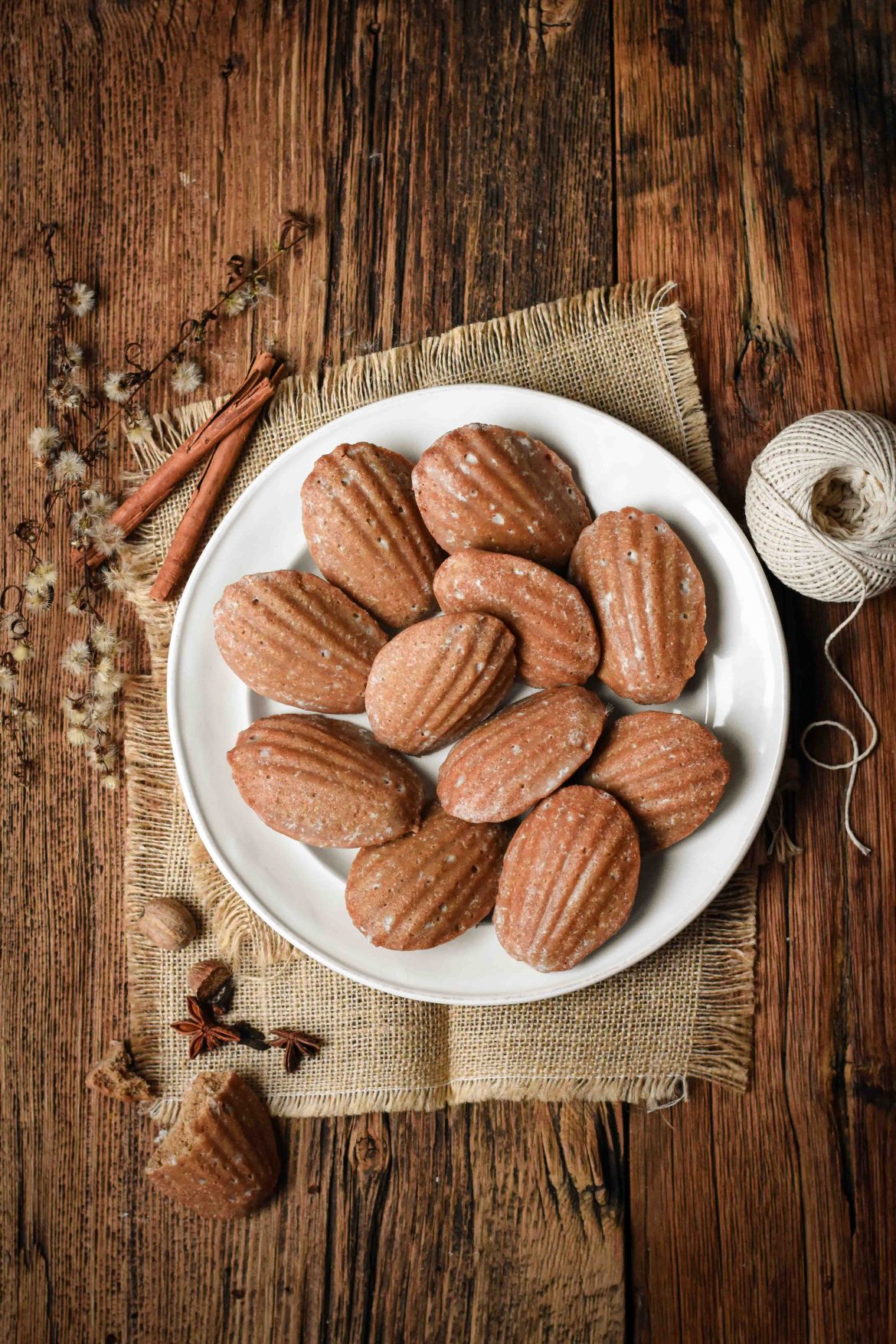 French cookies with an American twist are a must for this Christmas. Place them on a hand reach, trust us on this one.
Spread some Christmas joy with these Christmas gingerbread treats. Share with the ones you care about and also feel free to share with us how were your Christmas gingerbread treats?