The Texas Gulf Coast, with its sprawling shoreline along the Gulf of Mexico, is a haven for beach lovers. With 367 miles of beaches on the Gulf of Mexico, approximately 3,300 miles of bays and estuaries, and hundreds of communities, Texas has one of the longest, most vibrant coastlines in the US. The Texas coast presents a vast playground for individuals who are keen on fishing, beachcombing, birding, or simply sightseeing, ensuring an enriching experience for every visitor​.
As you explore this coastline, you will find peaceful shores, exciting waters, and the welcoming warmth of the Texan sun, even during winter. Here is a closer look at some of the captivating beaches and coastal areas that you will encounter on your journey.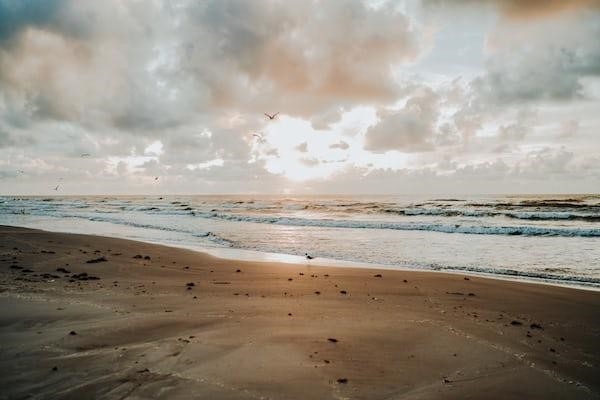 Embracing the Beachfront Bliss
Port Aransas Beach
Situated on the scenic Mustang Island, Port Aransas Beach is a beautiful 6.3-mile stretch of soft white sands caressed by the gentle waves of the Gulf. This beach is a haven for families and casual beachgoers.
Whether you desire to indulge in the refreshing air or enjoy nice and long boat rides, there's an abundance of activities to keep you engaged. This convenience enhances the allure of a joyous day under the Texan sun. Additionally, the proximity of beach shops ensures a comfortable and fun-filled beach day, as you have easy access to snacks and beach gear.
And, of course, if waking up to the sound of waves softly crashing on the shore entices you, choosing the right accommodation is key. Port Aransas boasts a range of affordable vacation rentals that not only offer easy access to the beach but also allow you to immerse in the tranquil coastal ambiance from the comfort of your rental.
With numerous available Port Aransas vacation rentals, you're likely to find a cozy retreat that caters to your preferences and budget, setting the stage for an unforgettable seaside getaway.
IB Magee Beach Park
Strategically located near the University of Texas Marine Science Institute and the Horace Caldwell Pier, IB Magee Beach Park is a harmonious blend of recreation and relaxation. With 64 RV and tent sites featuring full hookups, camping enthusiasts will find this place a dream come true.
Spread over a vast 167 acres, the beach park invites you to partake in a variety of activities, including fishing, or a leisurely stroll along the calming shore. The easy access to the beach and its proximity to the town make it a preferred choice among visitors. The neighboring Nueces County Park extends additional space for picnics and relaxation, ensuring a well-rounded beach experience.
Mustang Island State Park
For those seeking a serene escape, Mustang Island State Park offers a tranquil refuge. Stretching over five miles of peaceful shoreline and encompassing 3,954 acres, this park is a sanctuary for nature admirers. The rhythmic dance of waves against the shore, coupled with the serene ambiance, provides a perfect setting for building whimsical sandcastles, riding the rejuvenating waves, or exploring the picturesque biking trails.
The untouched natural landscape adds a touch of wilderness to your beach adventure, providing a perfect backdrop for photography enthusiasts to capture the coastal aura.
Horace Caldwell Pier
Nestled within the IB Magee Beach Park, the Horace Caldwell Pier stretches 1,240 feet over the Gulf of Mexico, creating a paradise for fishermen and surfers. This pier stands as a favored haunt for angling enthusiasts, while the surrounding beach area is a haven for those seeking peaceful walks.
Open year-round and illuminated by night, the pier offers a unique seaside experience that captivates both locals and tourists alike. The nearby grill is a seafood lover's delight, allowing visitors to savor the local flavors amidst a seaside setting.
San Jose Island
A brief ferry voyage from Port Aransas transports you to the untouched splendor of San Jose Island. Affectionately known as St. Jo, this privately owned island is a wildlife sanctuary. The pristine shores beckon with a plethora of birding, shelling, fishing, and beachcombing opportunities.
With a vehicle-free environment, San Jose Island emerges as a peaceful retreat where nature's grandeur unfolds in every nook and cranny. The untouched beaches and the serene backdrop provide a perfect setting for a day of exploration and relaxation.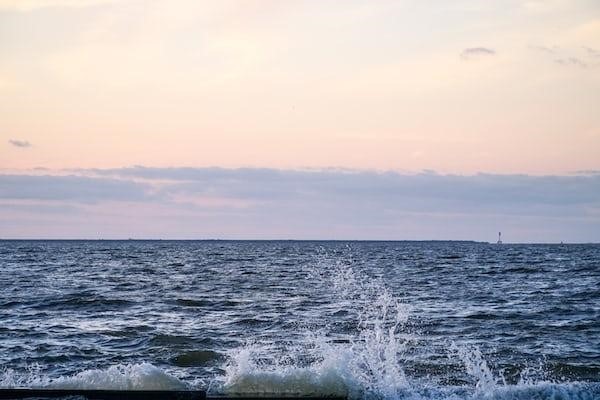 Setting Sail Towards Enchanting Shores
The diverse beaches along the Texas Gulf Coast unveil a unique tale of coastal charm, recreational pursuits, and the inherent natural beauty of the region. So, gather your beach essentials and set sail towards a memorable adventure in the heart of Texas' coastal paradise, where the rhythm of waves is ready to enchant your senses.
Each beach, with its own narrative, invites you to immerse in a realm of coastal serenity, excitement, and untouched natural beauty.