The bathroom requires a lot of care because we all know that it is a place where bacteria lives, but besides the hygiene that we provide, we should also care for the interior design in out baths. There are hundreds of shops that give us the opportunity to look for the things that we want to have in out bath, but we know how much you love the DIY projects, because they save you a lot of money and will make your bathroom unique and personalized by your own style and taste, and that is the main reason we choose to make this post.
So roll up your sleeves, get all the things that you will be needing and give this ideas a try, because we are sure that you will be amazed of how interesting, easy to do and fun-looking they are. Lets start this 10 steps journey of making your bathroom a better place on a budget! Good luck.
1. DIY Staining
If you want to change your bathroom vanity – think twice! This is a great idea that allows you to completely change the look of your old one. Open the link to find all the instructions that you will be needing.
2. DIY Bathroom Towel Holders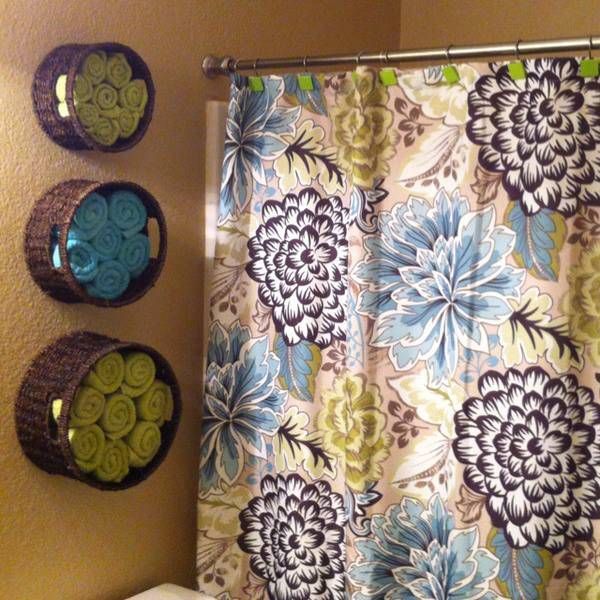 We love how neat and tidy this idea makes your bathroom look, and the most of all we love that it is super easy and affordable. All you need to do is hang some wooden baskets on your wall, and place your towels there.
3. DIY Bathroom Makeover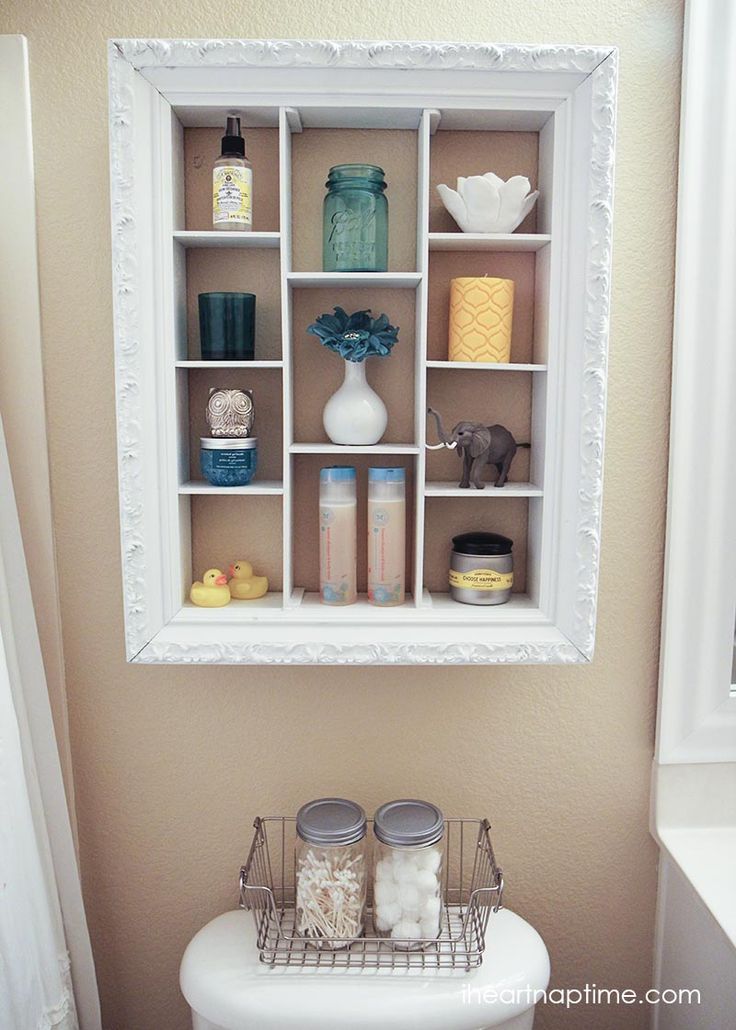 via iheartnaptime.net
Open this link and get inspired by this amazing ideas on how to make a complete makeover that will coast you almost no money. From old and boring bath, in a matter of hours it will be a fun, modern place that everyone would admire.
4. DIY Tiered Storage for Small Bathrooms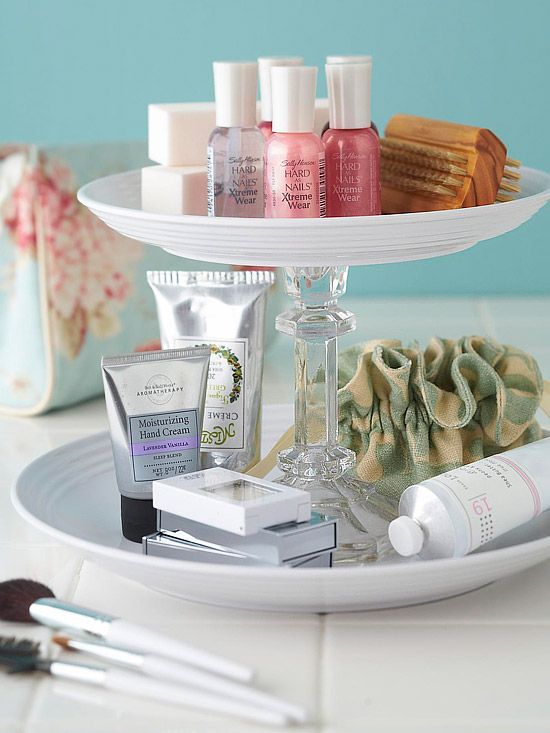 via whenwomentalks.com
Your old candle holder will get a whole new job position! And much better, because now it will be from big help for you, everything you need is to put two old plates above and bellow the holder, and there you have your new two-story holder for all your hair and makeup accessories.
5. DIY Rigging Hooks as Towel Hooks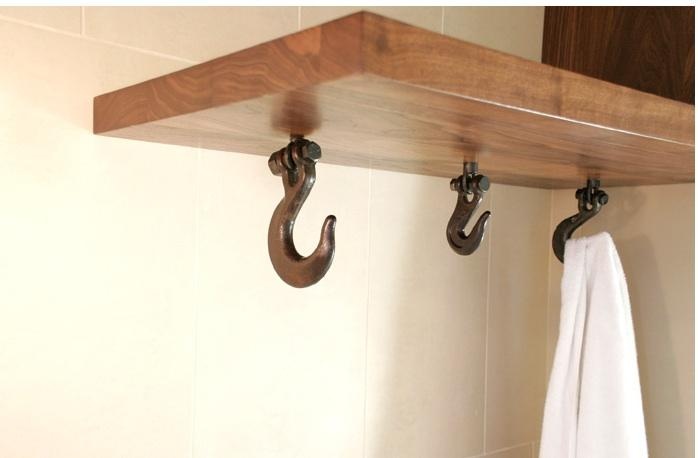 via remodelista.com
If you own some old clevis hooks in your house somewhere, then you have all the equipment you need to make your new towel hooks in your bathroom.
6. DIY Bathroom Storage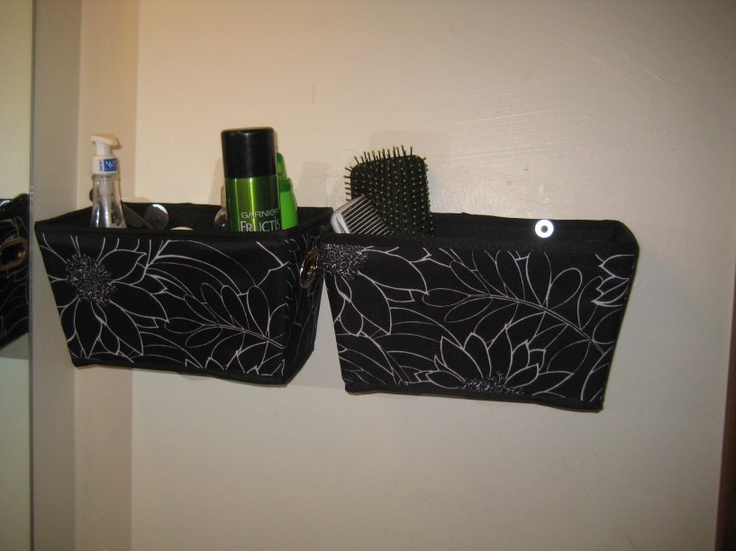 via wrongwaydummy.wordpress.com
To get this beautiful and handy floating baskets as your bathroom storage all you need to have is usual fabric baskets and screws to attach them on the wall. It is easy as cake and will be from big help for a lot of women that struggle in the morning with finding their hair brushes and other little stuff in their bathrooms.
7. DIY Bathroom Storage Cabinet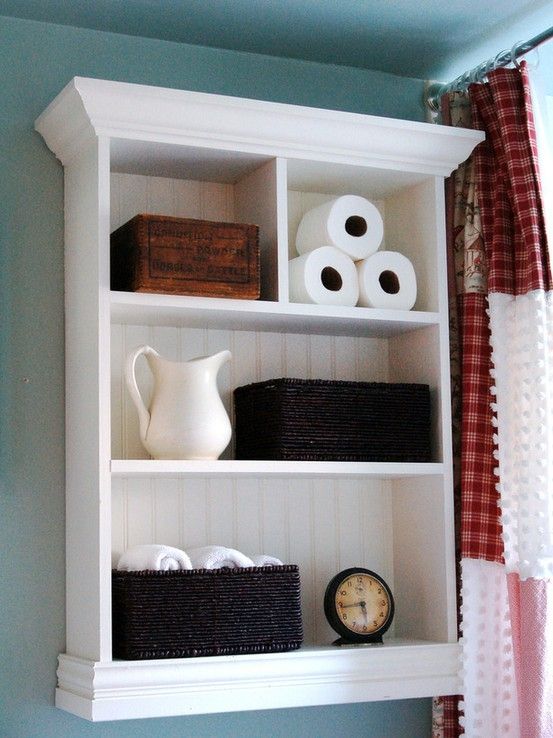 via hgtv.com
If you are brave enough to even think of making your own storage cabinet, then you should definitely look this tutorial. It is explained in detail exactly how to make it what will you be needing. So click on the link below the picture and get all the instructions needed.
8. DIY Vintage Drawers for Bathroom Storage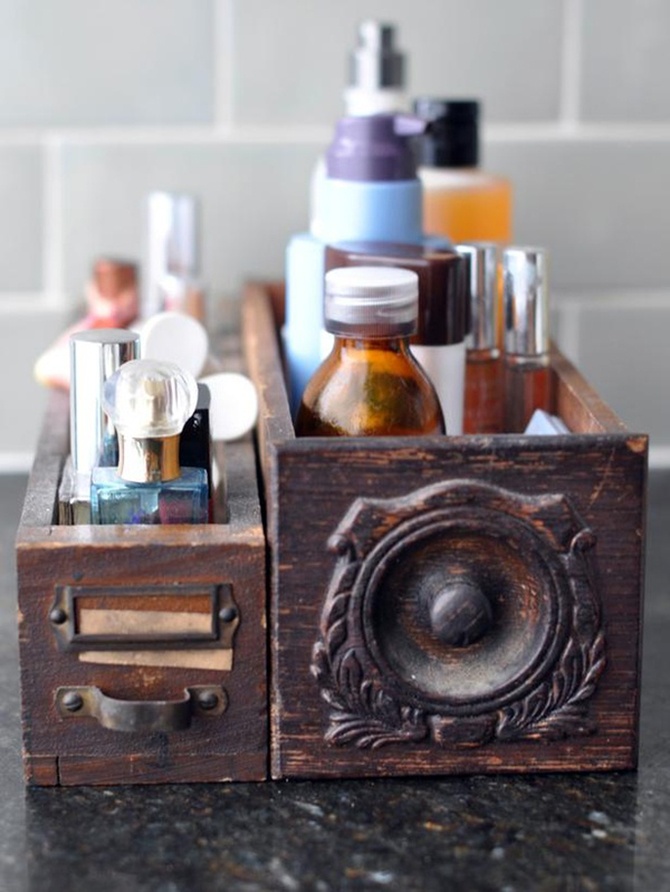 If somewhere in your home you own card catalogue drawers that only catch dust, then it is time to use them properly. They will be great replacement for the plastic organizers.
9. DIY Stamped Tea Towels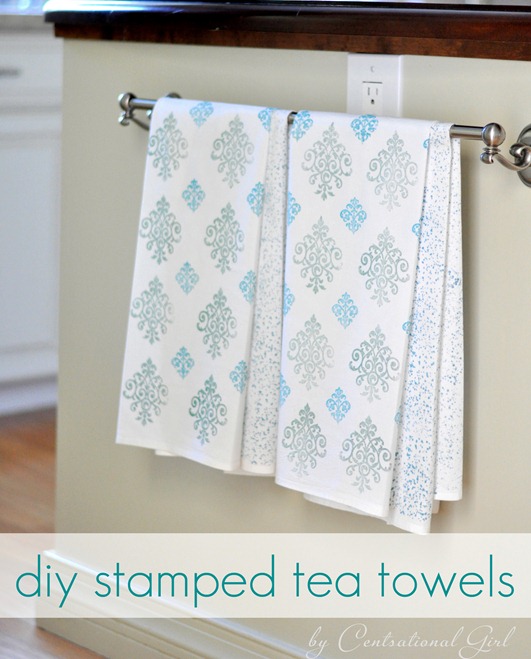 The white towels sometimes may get boring, so if you want to add some interesting print on them here is your chance to learn how to do that in a super easy way. The main thing that you will be needing is a fabric paint in the colors by your choice.
10. DIY Toilet Paper Holder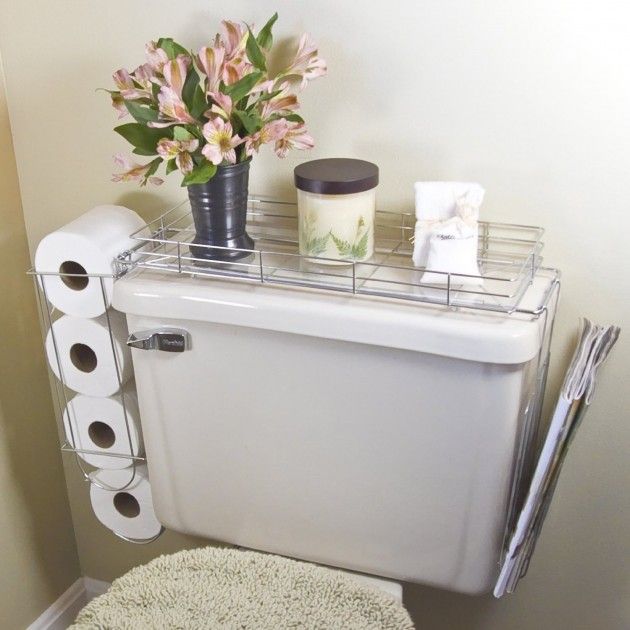 via tutorialous.com
This is one of the best ideas for paper holder, because it saves place and makes the toilet look way more better. Search for it in your nearest organizing store, it is great for storing newspaper and some decoration too.