Easter is nearing and it's time to start decorating your home with the mandatory Easter eggs. Symbolizing fertility and rebirth, coloring eggs for Easter is an age-old tradition, however decorating with real eggs can be problematic, especially if you wish to keep those decorations longer; Removing the rotten-egg smell from the house is never pleasant.
The best solution to avoid a smelly accident is using some fake eggs. Today there are blank Styrofoam or the plastic egg that you can buy and decorate just as you would the real thing and even in countless other ways that you might not even know about. So, this Easter, make some fabulous fake Easter eggs with the help of our top ten tutorials.
They are also great for the kids-favorite egg hunt.
String Easter Eggs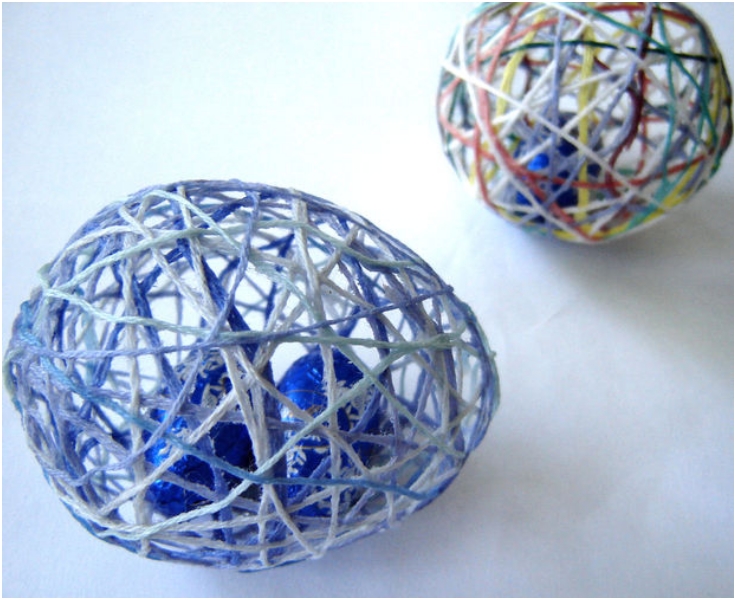 If you're looking for some unusual Easter eggs then you need to make these string eggs. Aside from being wonderful decorative pieces, they also make great Easter treat bags to give to the children by placing candy or small toys inside.
Needle-felted Easter Eggs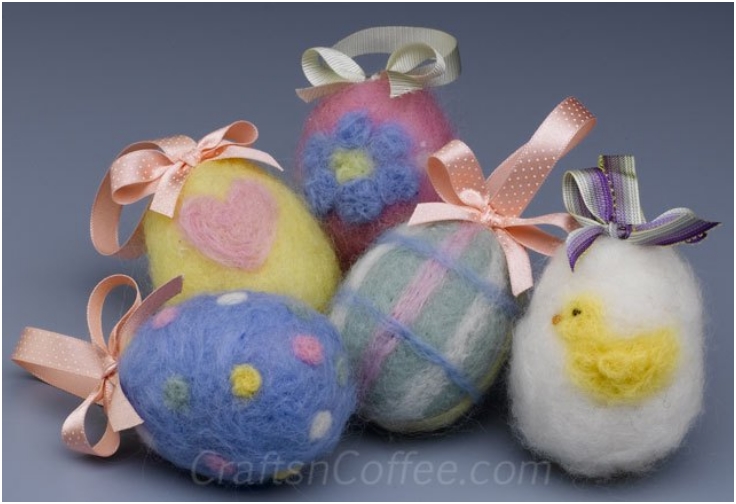 You won't know whether to display or cuddle these lovely and soft needle-felted Easter Eggs. With some colored felt, a styrofoam shaped egg and some time, you too can have some of these cute and creative Easter eggs at your table.
Yo Yo Embellished Easter Egg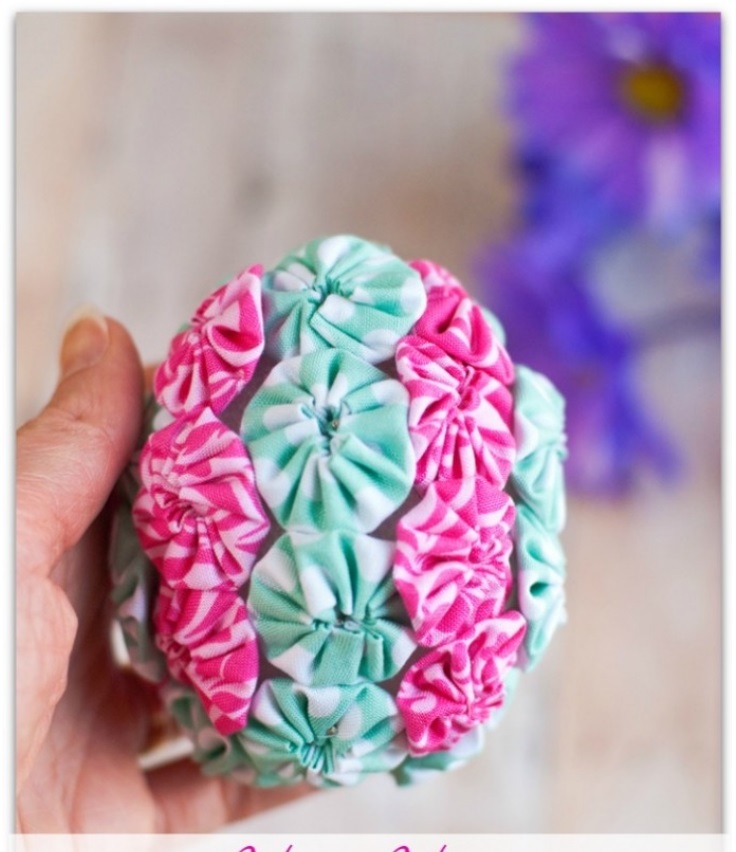 via sewmccool.com 
If you like sewing you might have come across these fun yo-yo fabrics and if you liked them, then you will love this styrofoam yo-yo-covered Easter egg. Just keep in mind that you can't do this project in one day, so you should start making those yo-yos today.
Armored Easter Egg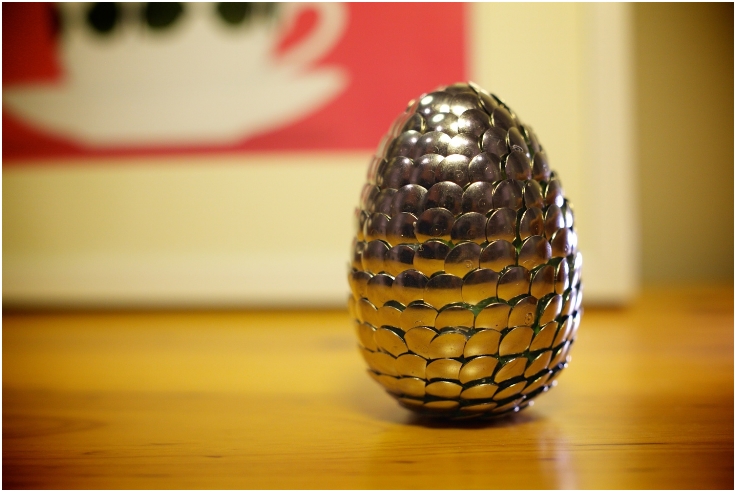 For those who love medieval themes or a fantasy series, here is an Easter egg that will surely find its way into their collection. It may look complicated, but this armored egg is surprisingly easy to make, with just some pinheads from tacks and some hot glue.
Braided Easter Eggs
via favecrafts.com
Here is an eco-friendly project for those who love braiding. Using recycled water bottles and some left-over fabric strips you can make these lovely and colorful Easter eggs that will certainly make you feel like spring has come.
Lace Easter Eggs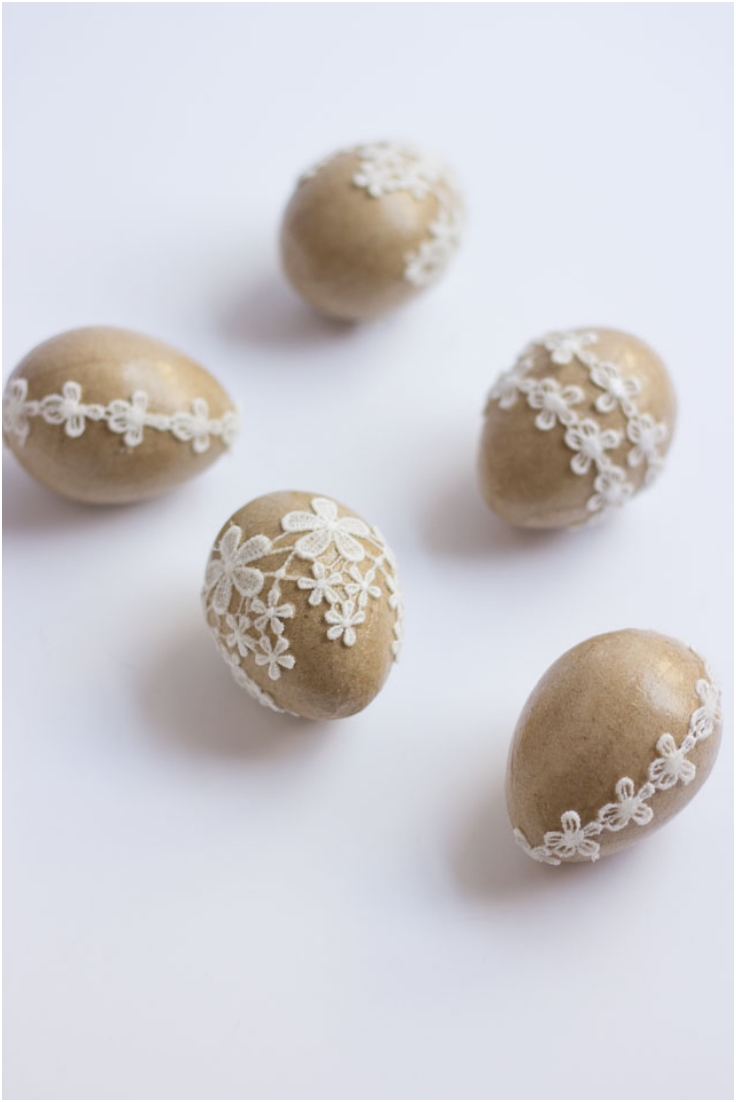 Truly, sometimes less is more. If you like some elegance in your Easter egg decorations then these chic eggs are just the thing you need. You will simply love this combination of brown paper mache eggs with a strip of delicate white lace.
'Shabby Chic' Fabric Easter Eggs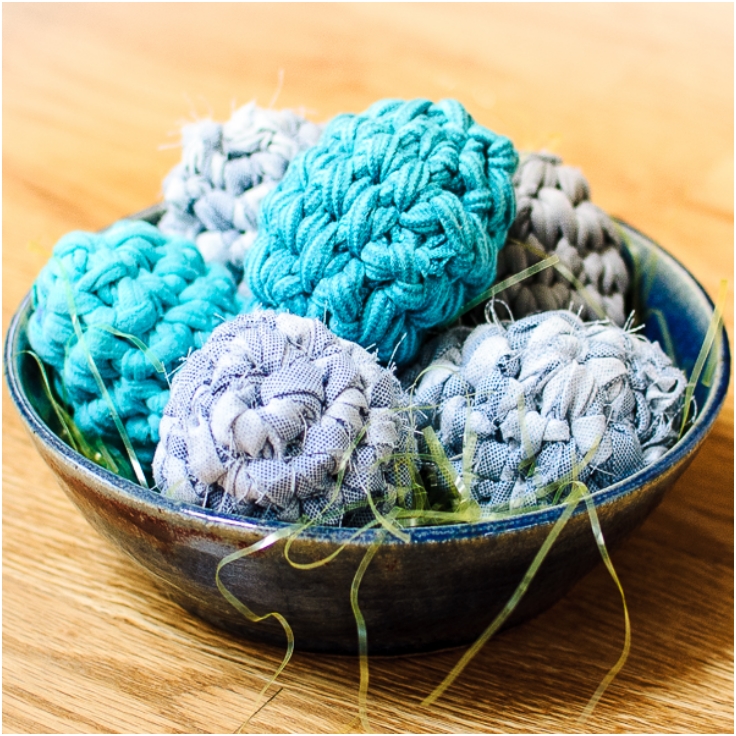 At glance, you might mistake these eggs for a misplaced ball of scrap fabric, but you will see the true beauty of the design once you take a closer look. This crocheted Easter egg is made from T-shirt or fabric yarn and it will bring a cozy feel to your Easter decor.
Sew Fabric Egg Pattern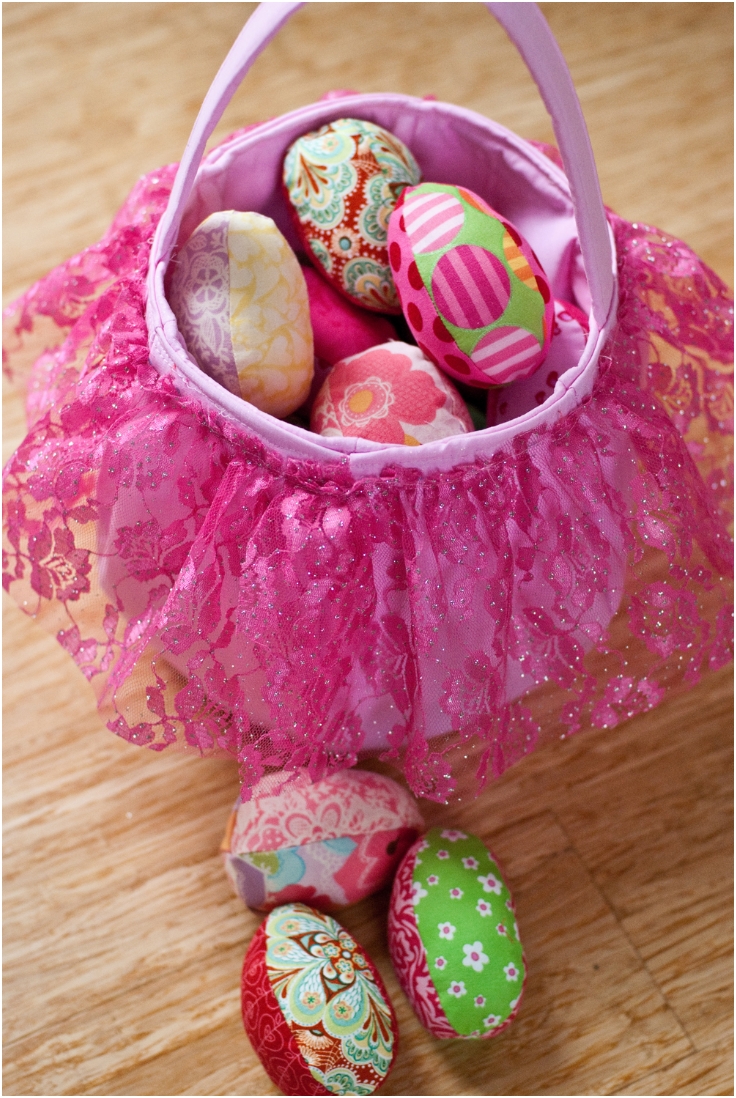 via sewmccool.com
Here is another fun way to use up all those tiny fabric pieces left from other sewing projects. Make dozens of these patched up Easter eggs that will quickly become a big hit with the kids, especially if you hide them for the Easter egg hunt.
Sakura Easter Eggs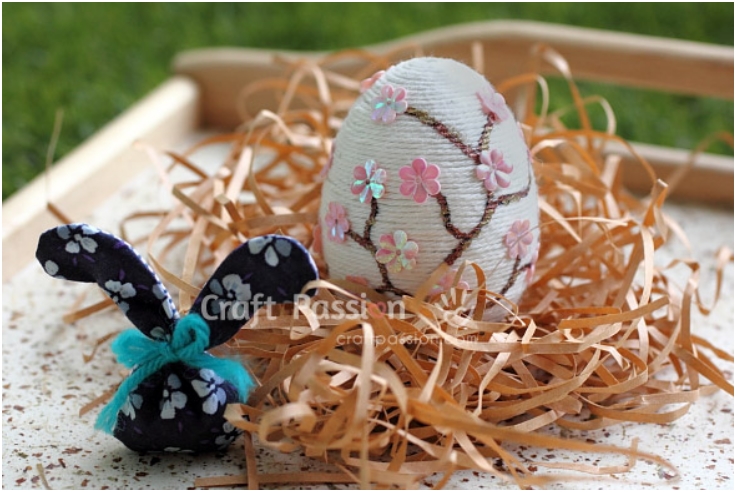 via craftpassion.com
Cherry blossoms are messengers of spring, and since Easter is a holiday that celebrates the rebirth of nature, having sakura (cherry blossom) egg makes perfect sense. Let your sakura egg stand out by making it from yarn and lower sequins.
Cement Easter Eggs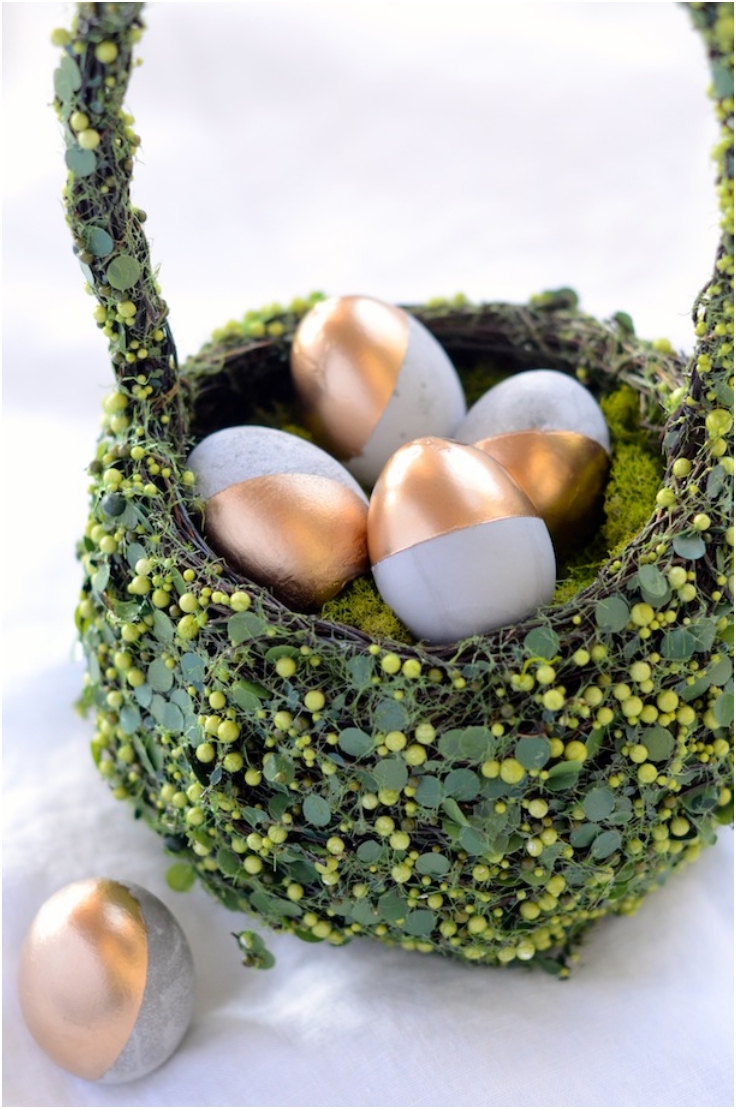 This Easter egg will never, ever break, no matter how much you try. Made with concrete poured in molds from real eggs, these eggs will last you a lifetime. The addition of a gold color just makes the theme even more shiny and desirable. They are very simple to make and after Easter, you can use them in many other ways.