What would you say about the idea of giving your old pair of boots a lovely makeover? It is a shame to throw your last year's pair away, so we have a great idea of how to refresh their look and make them look like a brand new one. You can rock them again while no one ever knows that they are the same.
Change their color, add different details and customize them by your taste. And don't worry, it is a simple process that doesn't require a lot of your precious time, and with the help of these 10 amazing tutorials below, it would be a piece of cake for you.
To find the step-by-step process, click on the links below the picture. We hope we helped you, and be sure to tell us which one you like the most. Good luck!
Bohemian Boots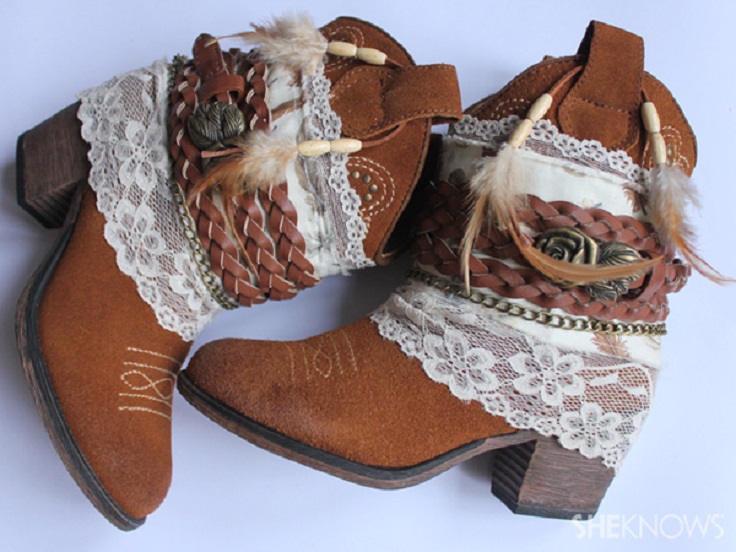 via sheknows.com
If you want to look like a bohemian chick this winter, try this one out. Feathers, lace, and leather braids are some of the things that you will need to recreate these boots' look.
Color Blocked Boots
If you are tired of your one-colored boots, this is a great way to add life to them! Color them in black and gold, or if you want, you can use some other color combinations. Find out how on the link above.
Detailed Ankle Boots
The ankle boots are great for the days before the snow, and this amazing and simple idea shows you how to decorate your simple pair and make it look chick and fabulous.
Lace Covered Boots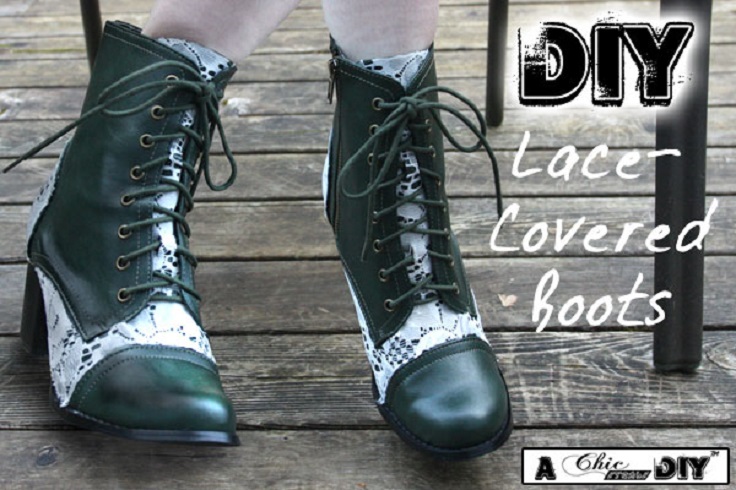 via chic-steals.com
The lace looks so feminine, even if you wear it on your boots. Look different from everyone else and make your boots stand out with this amazing fabric.
Floral Boots
via abeautifulmess.typepad.com
Who says that floral prints are just for the hot season? Combining your boots with some nice floral material like the one above will look stunning. Don't hesitate to try it out.
DIY Gucci Boots
via doityourselfideas.blogspot.com
Why spending a ton of money on branded shoes when you can make a budget-friendly version all by yourself? Check out this idea; it is pretty awesome.
Embellished Rain Boots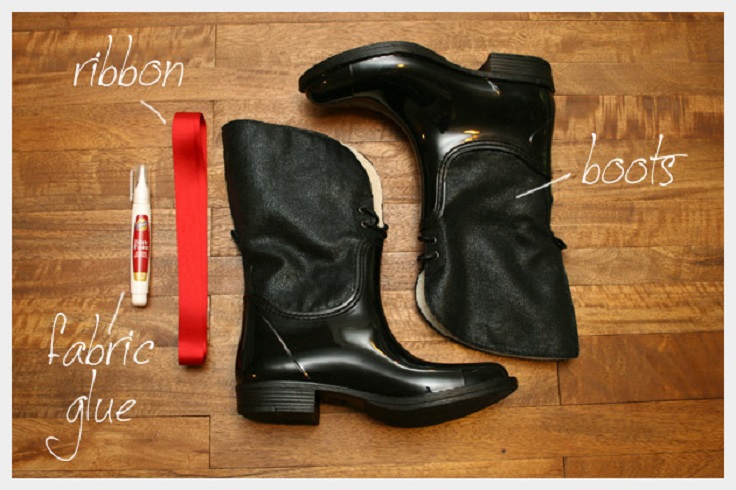 On rainy days when everything seems dark and cloudy, a little pop of color is the perfect thing to do to bring light to your shoes. So this red ribbon will be a perfect match with your black pair of rain boots.
Sparkle Glitter Boots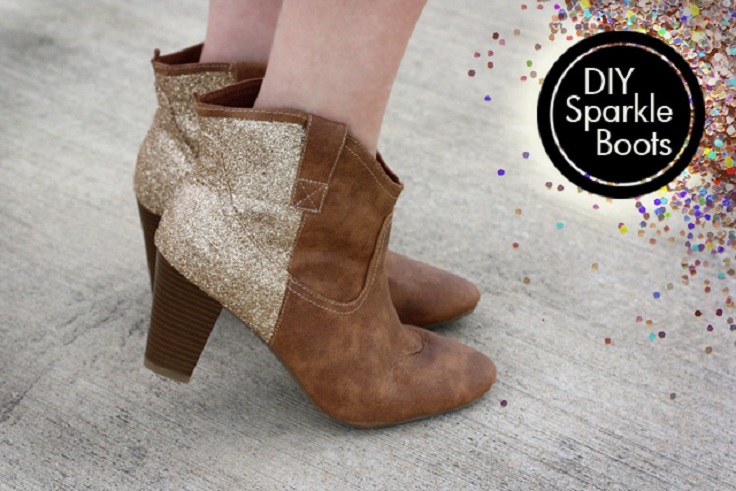 The sparkles are like magic, and they are so playful and feminine. If you like that kind of look, then try coloring a part of your usual boots and start your winter fairytale.
Gold Leaf Leopard Rain Boots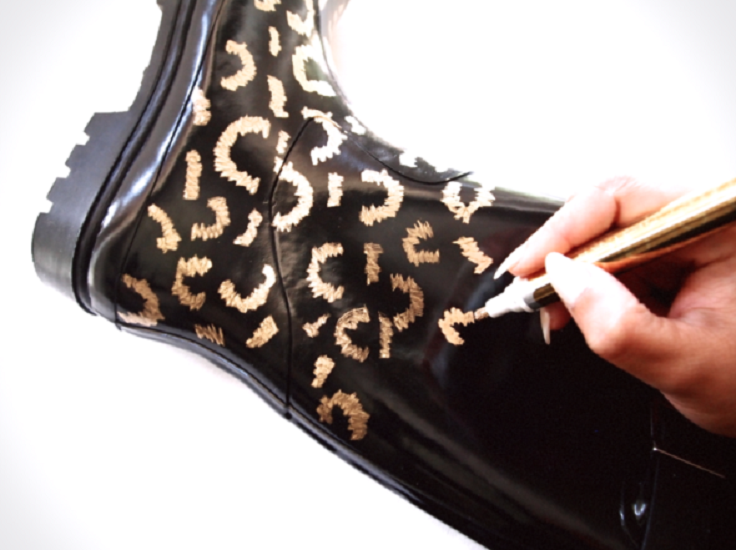 Another amazing idea for your rainy boots, customize them with some hand made leopard print that you can achieve with a waterproof gold marker.
Flowers Pattern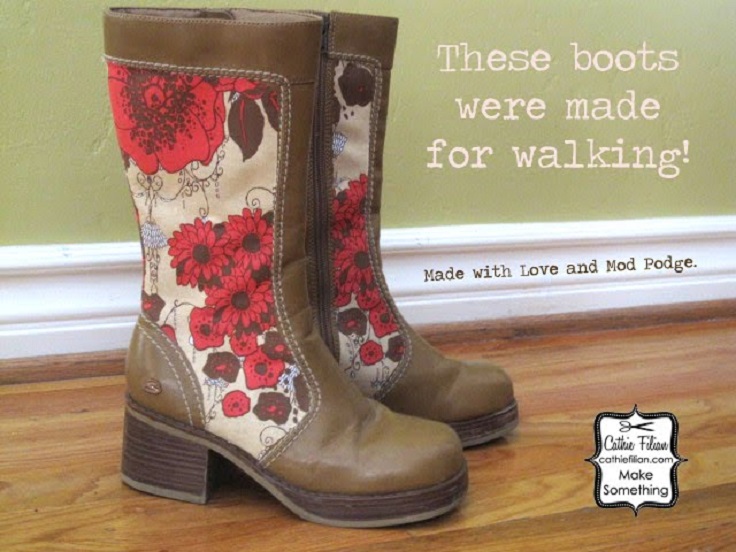 The last one for this post is again floral boots that we had to share with you. This original idea is stunning, and we are sure that no one will resist it. From boring ones to floral, full with live boots. Find out more about the process on the link below the picture.