When hosting a fancy dinner party you want everything to be perfect, down to the smallest detail, and let's face it, those details can be the deciding factor between receiving praise or rebuke from your guest.
So, if you wish to add some extra holiday feel to your dinner table, without overdoing it, you can place some Christmassy napkin rings. If you have problems deciding what kind of napkin ring will be the best choice for your dinner table decoration, we would like to offer you some help by recommending these top 10 tutorials for making your own festive napkin rings effortless and with hardly any money at all. And your guests will definitely appreciate them.
Look at them, get inspired, and get creating. The joy is guaranteed.
Christmas Tree Napkin Ring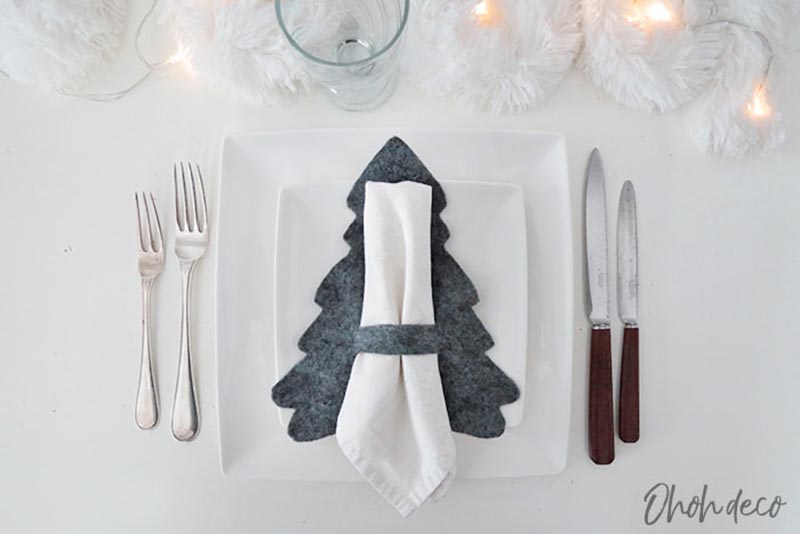 One of the best things during Christmas is setting up the table for the best annual family dinner. Make this one special with these lovely Christmas tree napkin rings and cutlery holders. All you need is a piece of felt and a pattern to cut out the trees. The hole in the middle makes the magic to impress your guests.
Bead & Wire Napkin Rings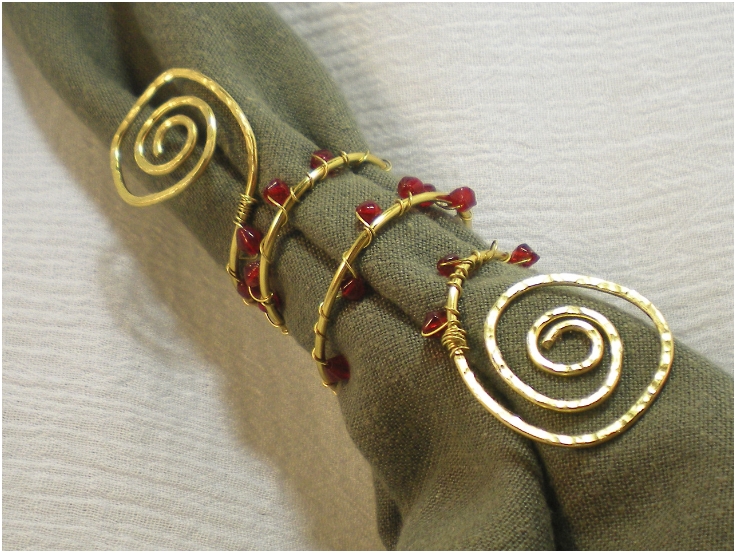 Like these wiry things? Well, here is an idea on how to turn a wire and spring into a lovely napkin ring suitable for a special festive occasion. You might need some more material, but it will be worth every second you spend on making them, and every dime you give for it.
Festive Napkin Ring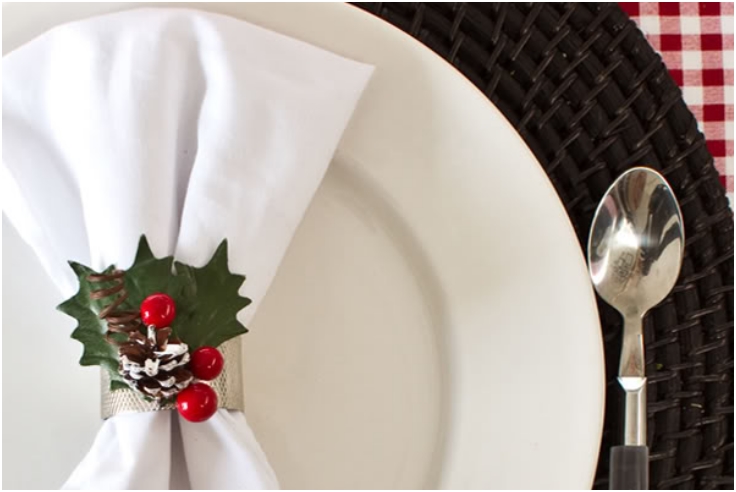 If you're hosting a family dinner this Christmas, surprise your loved ones with these lovely festive napkin rings. They are actually simple metal rings decorated with a Christmas theme. You can certainly change something and make them useful for other occasions as well. All you need to do is glue those decorations you got from the thrift store or the ones you have left from making Christmas tree ornaments. Get creative and make yourself perfect Christmas napkin rings.
Elastic Napkin Ring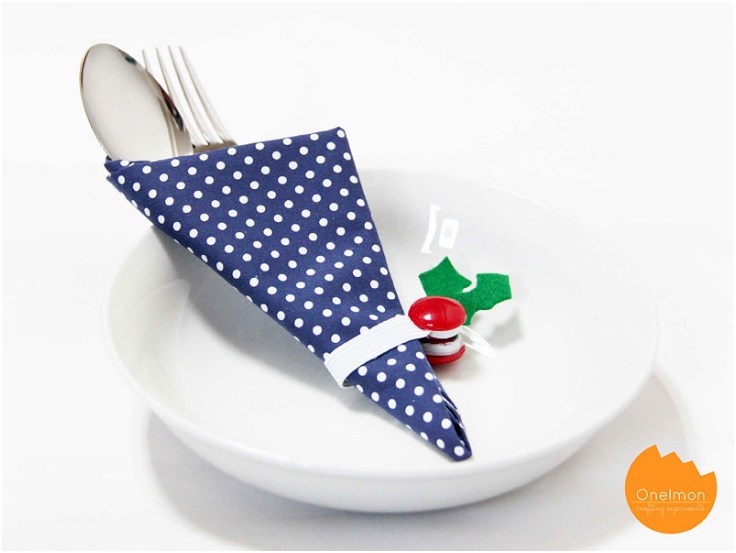 This lovely elastic napkin is so easy to make, that you will make plenty of them while staying at home and spending nothing. Everything you need is right there in your house, or your basement, all you need to do is search for it and start crafting.
Charmed Faux Fur Acorn Napkin Ring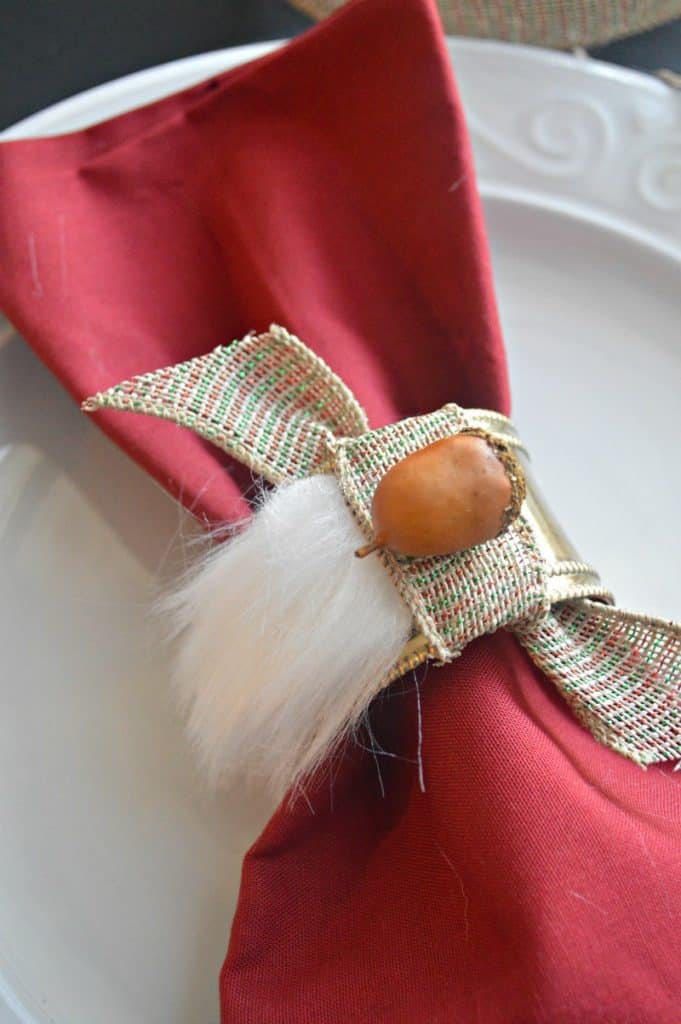 This lovely faux fur acorn napkin ring is great for a kid's Christmas party that will surely involve some squirrels and other forest animnals. It's easy to make, it doesn't cost a fortune, and it can surely be the best choice for kids to enjoy.
DIY Tinsel Napkin Rings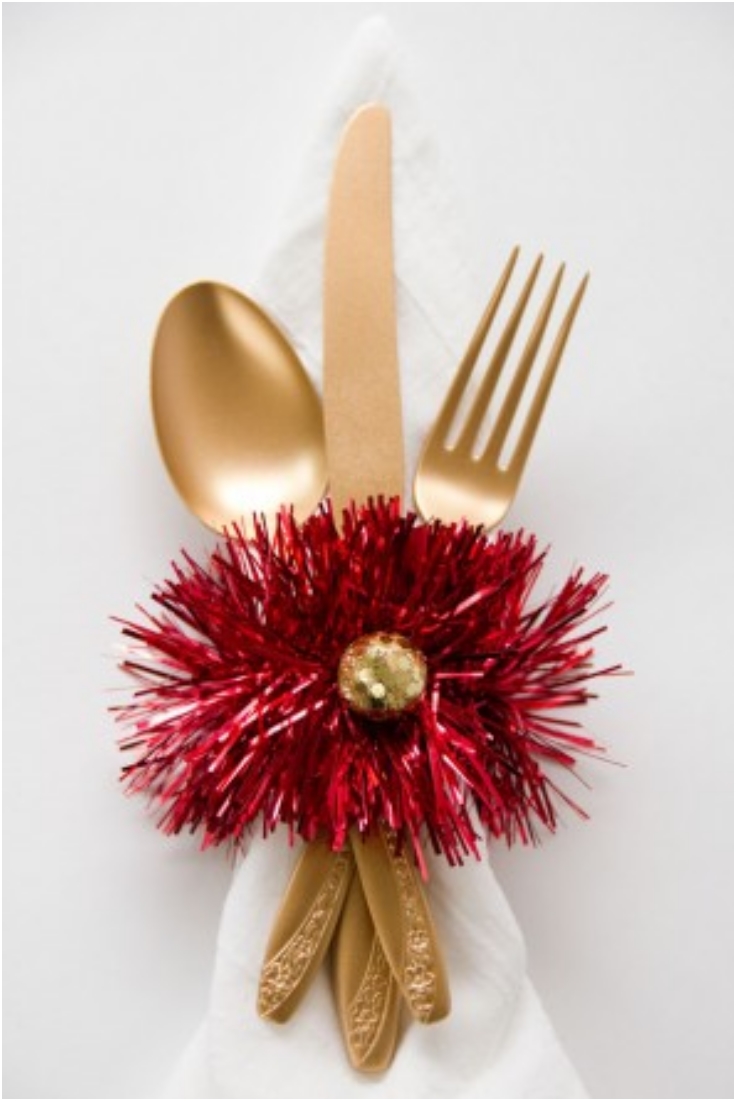 These napkin rings are so easy to make, that you will want to make plenty of them. All you need is an empty toilet paper roll or kitchen paper roll, glittery tinsel, and some beads. Simply wrap the tinsel around the toilet paper roll and add the bead. There, you're done.
Wreath Napkin Ring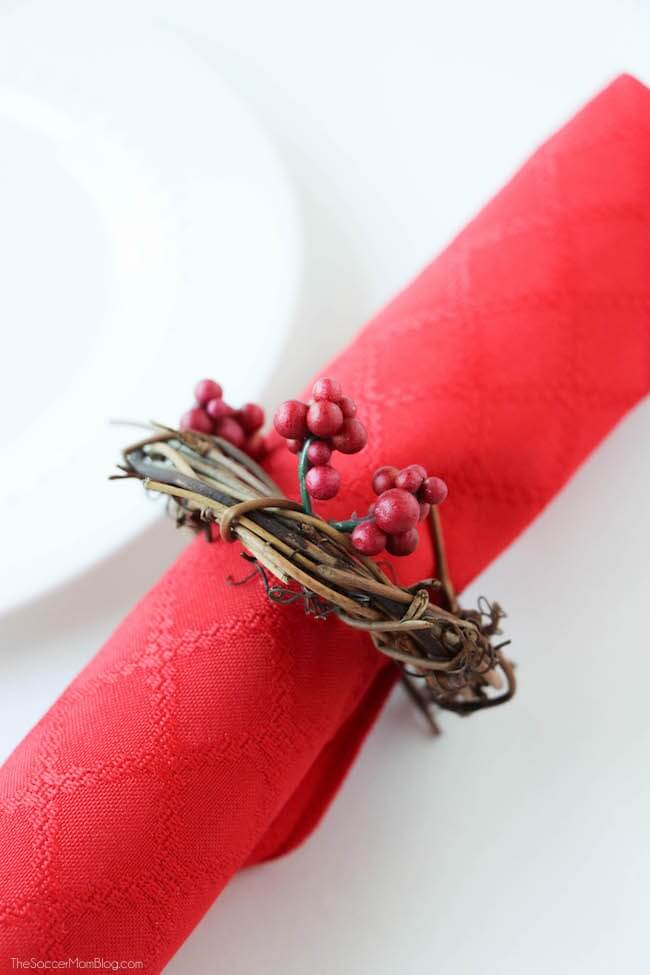 This lovely and elegant napkin ring will be perfect for your elegant dinner party. It's a bit more difficult to make, but it really is worth the effort and the time you spend on it. It will make your dinner table look elegant, posh, and stylish for your special guests on these special occasions.
Bow Napkin Rings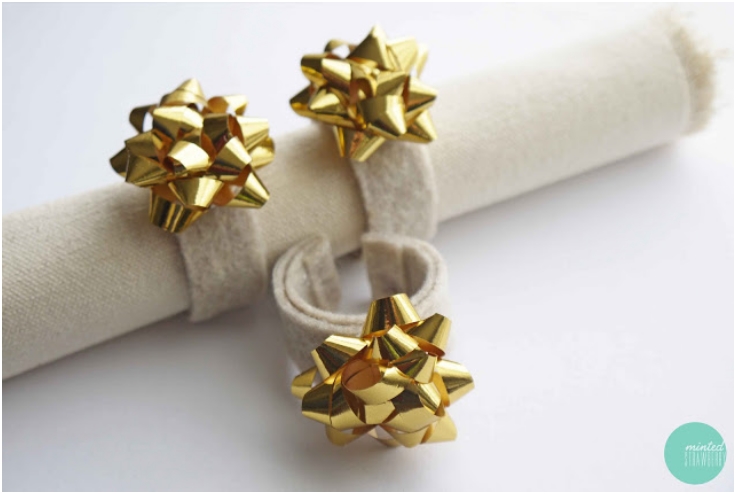 These mind-blowing napkins are perfect for an elegant Christmas dinner you will be hosting for your friends or co-workers. The gold and glitter are always a winning combination for a festivity. So use what's best of them and create these lovely bow napkin rings to make the evening special.
Jingle Bell Napkin Rings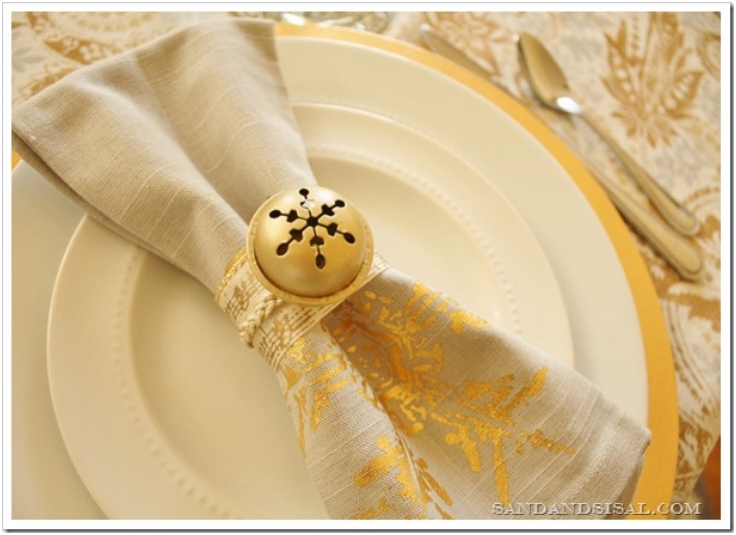 What's Christmas without the jingle bells? You get them everywhere, so why not on a napkin as well. Make sure they are well glued to the band and that they jingle as you move the napkin, so everyone at the table is wowed by your creativity and good ideas.
Glitzy Holiday Napkin Rings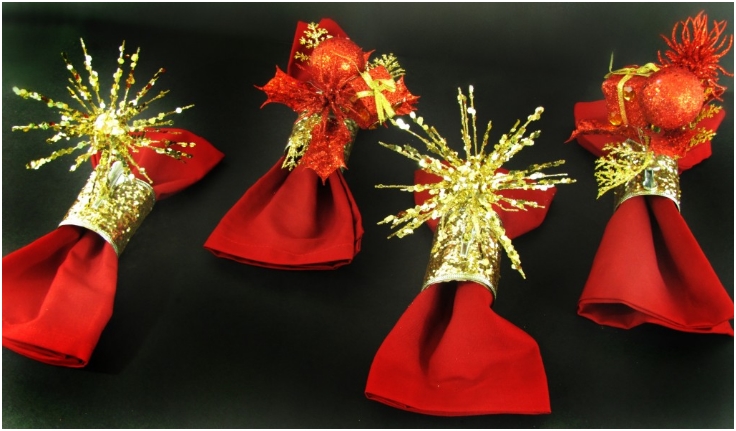 These glitzy napkin rings are so easy to make and so cheap you cannot believe them. It's only an empty toilet paper roll, glitzy paper, and old Christmas ornaments. Fold them, glue them, and insert the napkin inside. There, you're all done!
Now that we showed you our ideas, it's your turn to start creating and sharing your ideas with us in the comments below. Go!