The first thing that everyone notices when they come to visit is, of course, the welcome mat! So make sure your doormat is in its lightest moments, and it completely depicts your personality. Make the guests feel comfortable and welcomed before even they come in.
If you haven't even thought about it, we are here to help you with that. Below you will find one of the best ideas yet to have the perfect doormat for your front door. Don't hesitate to try some of them, because you will surely get a lot of positive feedback from every visitor that enters your house.
Be creative in your own unique way, and always know that the little things (for example, the friendly welcome mats) matter!
Holiday Doormat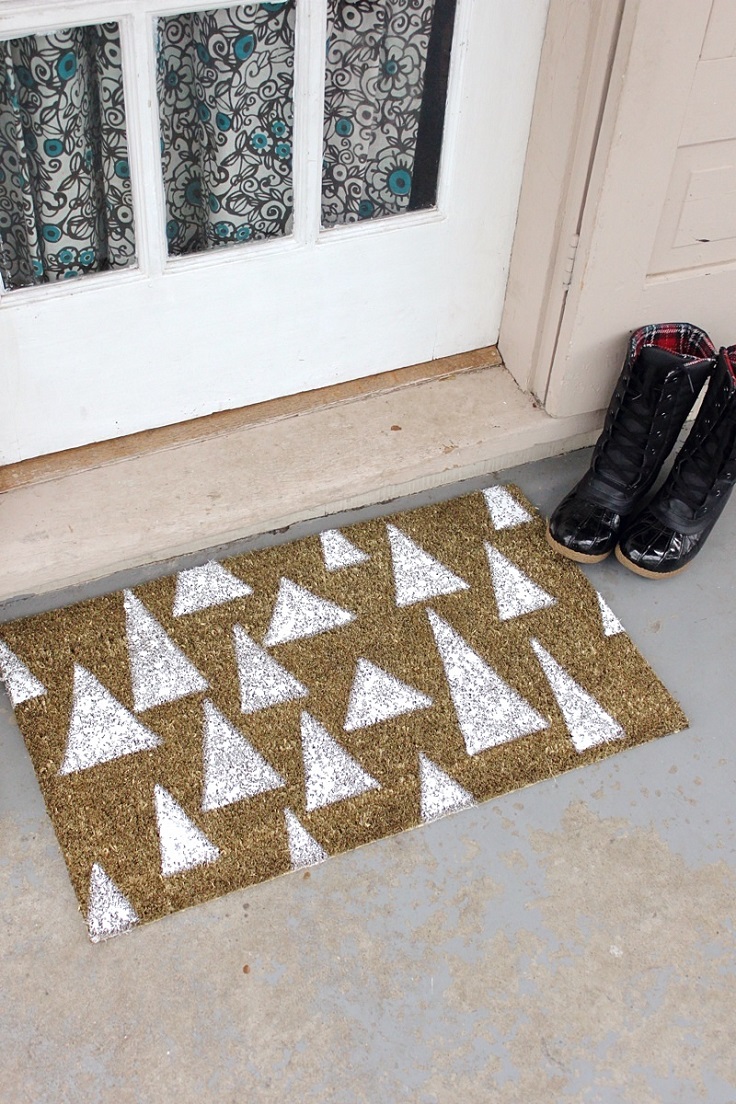 When the winter holidays are coming, everyone is decorating their houses and yards. But not many of us will think of a way to decorate their doormats too. The great thing about this idea that you can use this mat for many years to come, and it will never lose its meaning.
Wooden Doormat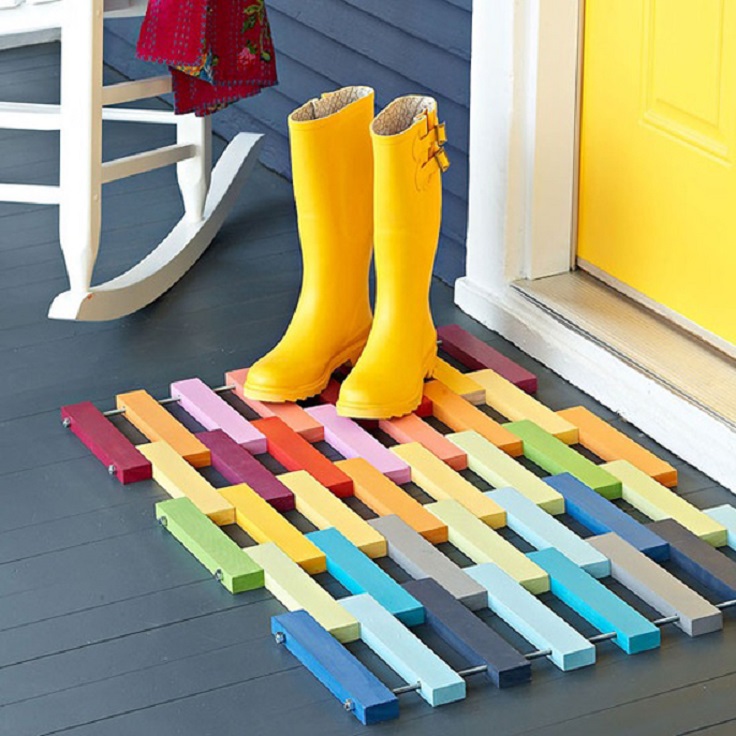 For the ones that just like colors, this is one of the cutest doormats ever! Study the picture well, and you will notice that there are little wooden pieces in different colors, attached one between another, and secured with wire.
Geo Doormat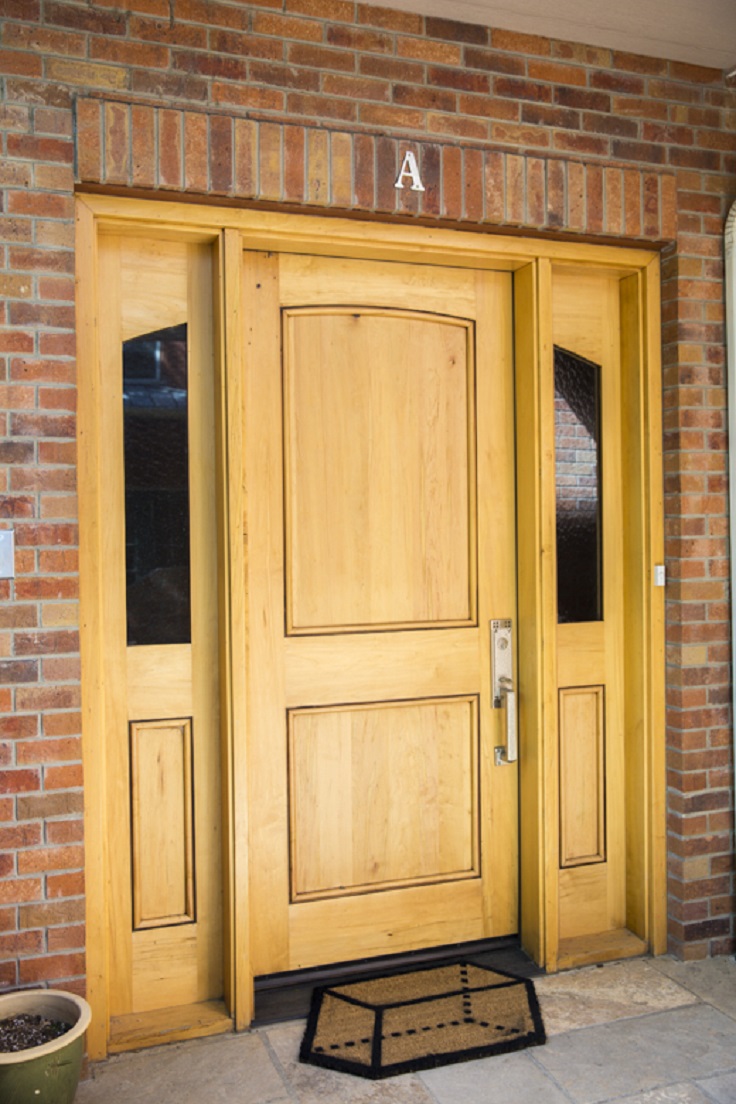 via whimseybox.com
If you love geometric and everything related to that, or you really like the way this realistic 3D doormat looks, then maybe you should try this. It maybe looks awesome, but it's also awesomely easy to do. Find out how on the link.
Monogram Doormat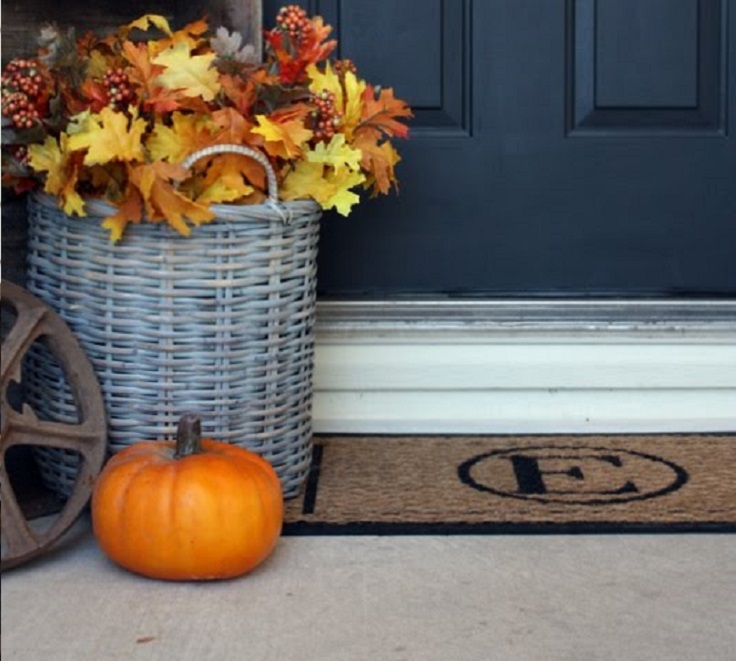 via sweetsomethingdesign.blogspot.se
No matter what is the letter or the number that you want to put, or does it have a special meaning to you or not, we can all agree that this looks so classy and unique. So if you like the monogram style, try doing this one.
Colorful Wooden Doormat
A wooden doormat is always a good idea, and an even better one is to create a colorful wooden doormat. Paint the wooden pieces in different colors, and then use washi tape to finish the look; you can choose many different ones with various shapes and patterns.
Chevron Doormat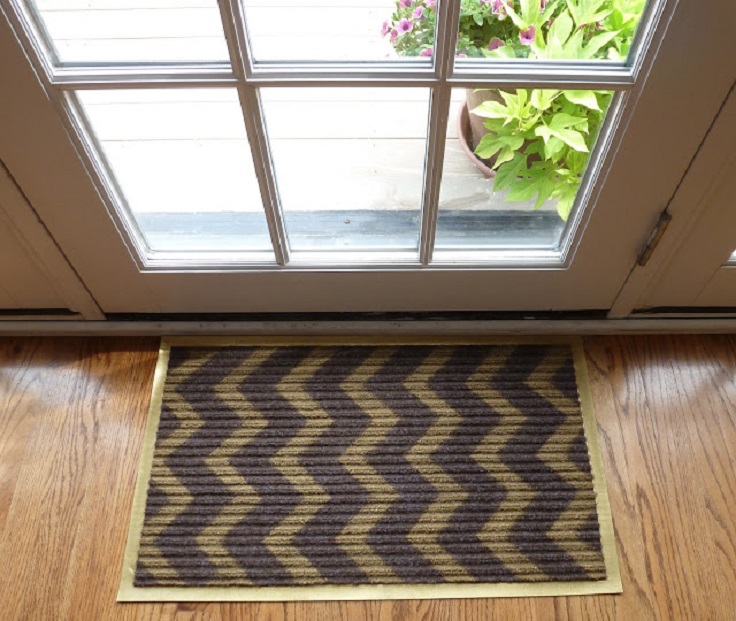 We always say that less is more, so if you like the simple things and agree with us, maybe this one is for you. Open the tutorial and find out exactly how to create the same doormat as the one on the picture.
Message Doormats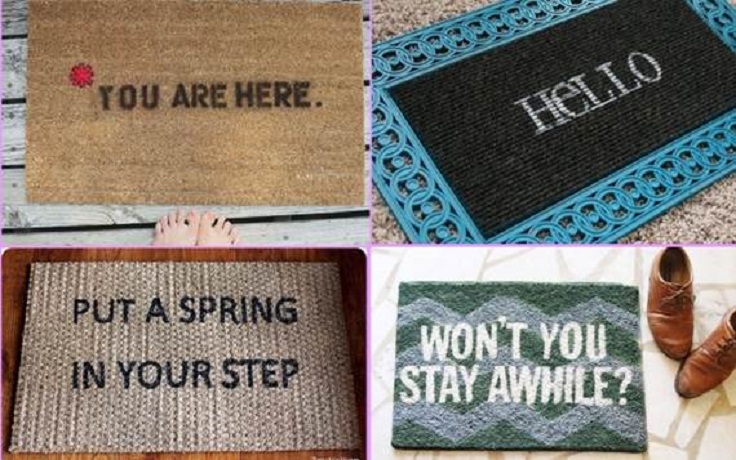 Give your visitors a welcome message and put a smile on their faces! It will be a great way to be creative and make everyone feel welcomed and comfortable when coming to your home.
Straw Trivets Doormat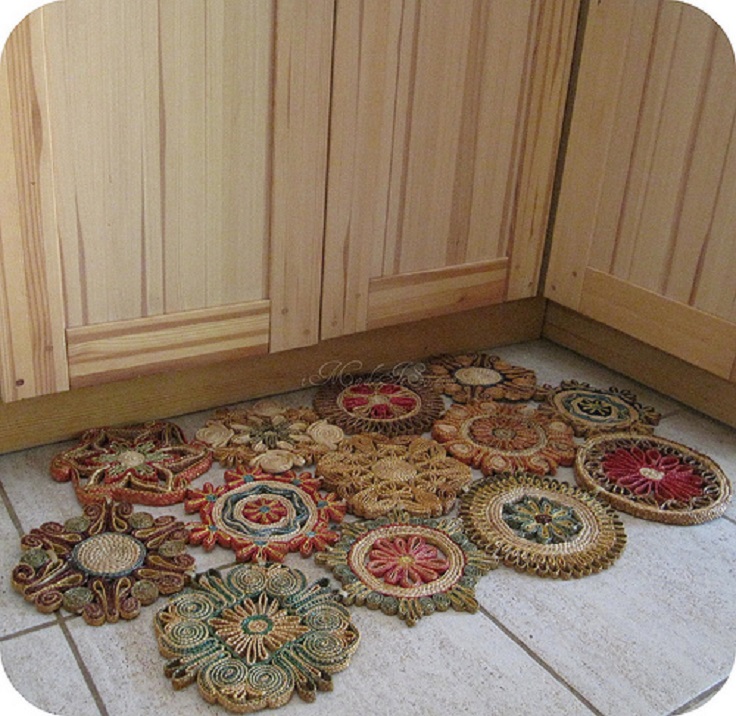 via imadeitso.com
Use your old straw trivets to create one unique doormat. Attach them to create something similar to the picture above. To find out more about the process, open the link that leads you to the tutorial.
Colorful Doormat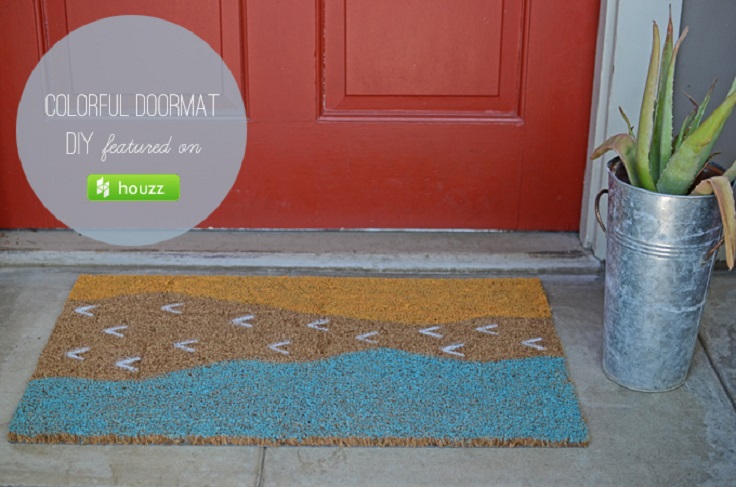 If painting is your thing, you will do this doormat with ease. Let your imagination and your paints mix, and you will make this mat without any effort.
Hearts Doormat
Let everyone know that love is in the house (and in the air, too!). This cute doormat will melt everyone's hearts. And the best thing is that you can make many different variants of it, change color or shapes. It is all up to you and your taste!