Keychains are probably by far the most necessary accessories we've ever used, starting from the first keychain your parents gave you and asked you to hold onto it (even though chances are you didn't) to your first visit to the office depot in search of one for your new office keys. They serve to keep our keys in one place, making it (almost) impossible for us to lose them. Plus, there are all kinds of designs depending on our tastes and occasions, so we have many options to choose from.
The thing is, our taste in accessories tends to change as we grow older, so we slowly start to spend a ridiculous amount of money on new keychains without even noticing. So, let us unload the financial burden off your back and tell you that with a little bit of effort and some inexpensive materials, it is possible to have both cheap and cute-looking keychains.
We've picked the top 10 fabulous tutorials for keychains you can make yourselves. They're neither complicated nor time-consuming, so you'll be able to squeeze them into your busy daily schedule.
Just read our list and hopefully, you'll find that one perfect keychain that will hold both your keys and attention.
Faux Fur Keychains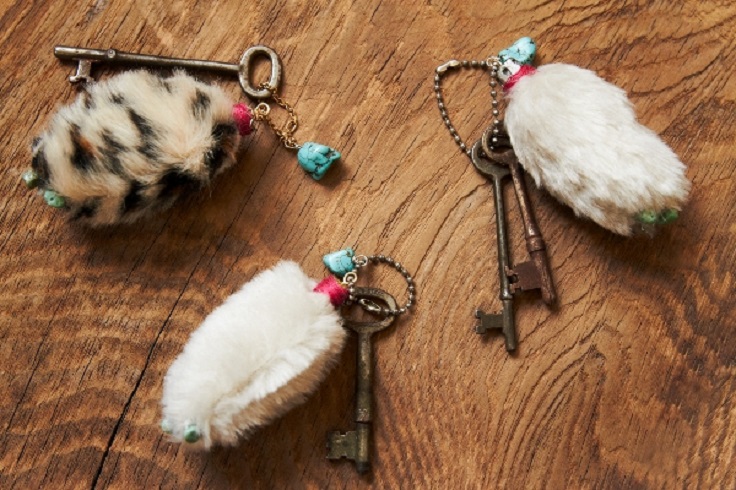 One of the keychains you'll certainly enjoy making is this faux fur keychain, as it will keep both your hands and your heart warm. Simply get the necessary materials from the dollar store and get ready for some unFURgettable keychain crafting!
Leather Tassels
Another fancy choice for your next keychain is this leather tassel. You know, the one that hangs on your bag everyone obsesses over. Well, why don't you try it as a keychain as well? It's small enough to fit into a purse but large enough to stand out among the other items in your bag when you're in a hurry to take it out.
Halloween Jack Skellington Keychain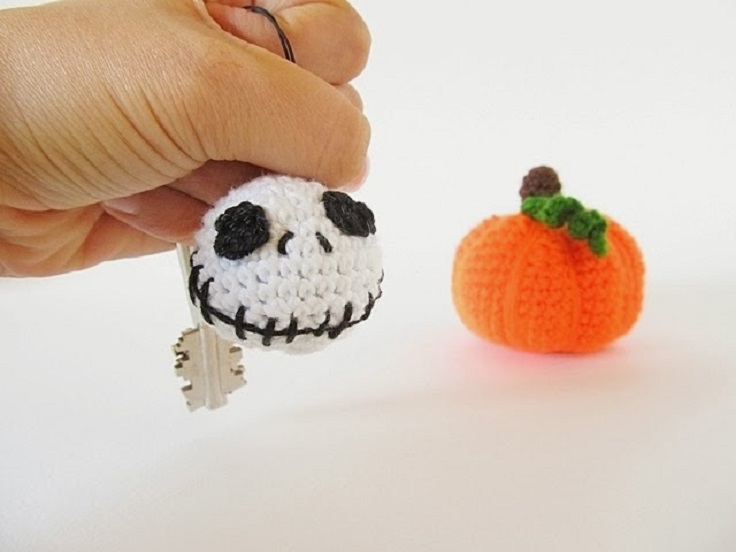 Pumpkins clink in the dead of night! If you feel like there's never enough Halloween decorations in your home, you can always try accessorizing your belongings, such as your keys. Follow the instructions from this DIY to create a pumpkin or a Jack Skellington keychain so you can fully unlock the spirit of Halloween.
Monogrammed Leather Keychain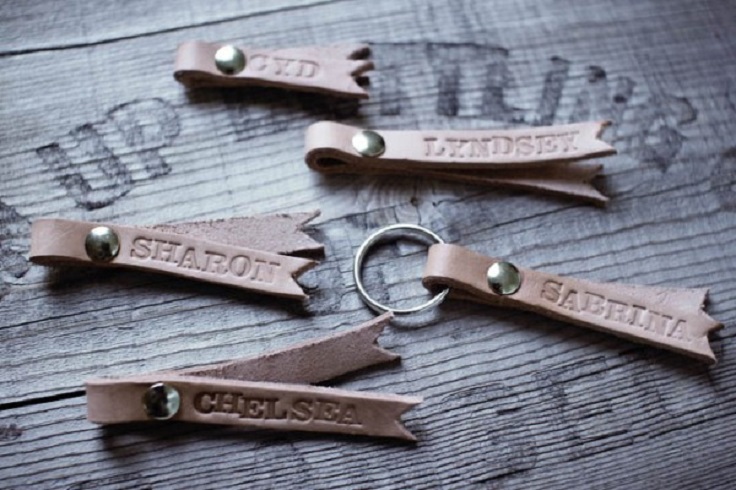 Time for gift-giving and you have no idea what to buy? We're here to tell you that when it comes to presents, it's always better to put your heart into it instead of your wallet, and nothing does it better than a handmade monogrammed gift – and since we're on the topic of keys, you can make a monogrammed keychain with the name of the gift-receiver.
Whimsical Keychains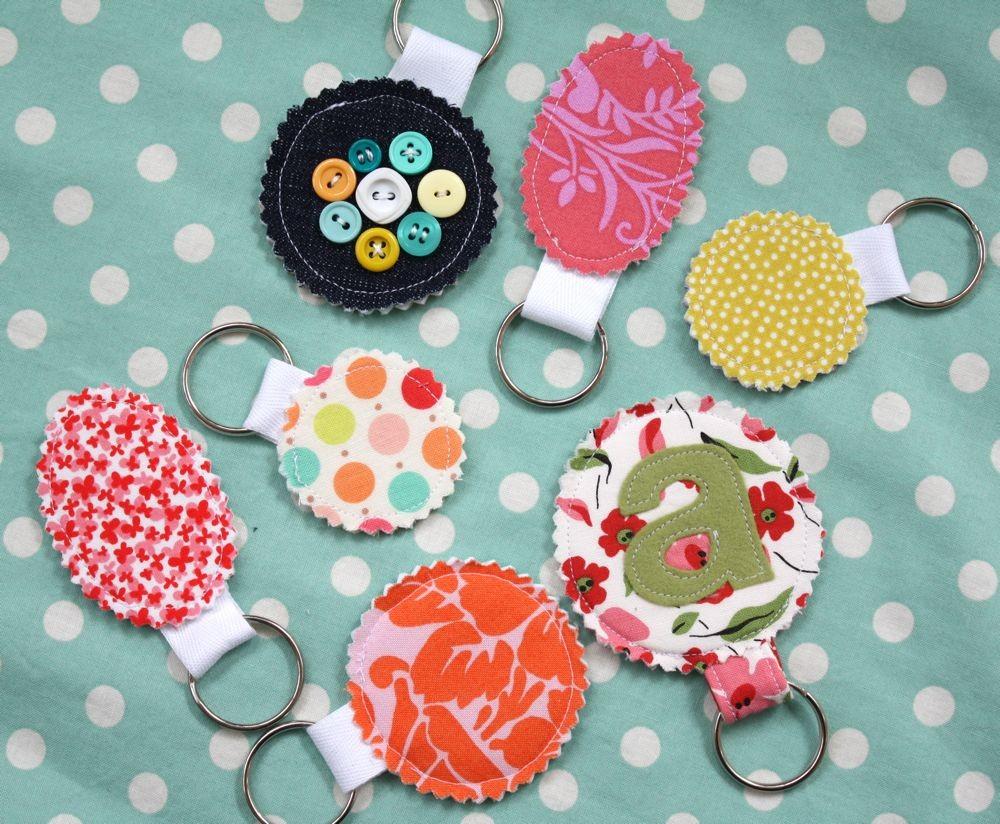 Once you click on this tutorial, you'll finally know what to do with all the leftover fabric from years ago. If you'd been in need of keychains or know someone who does, get your materials together, follow the steps, and give a fresh new look to your keys.
Jenga Keychain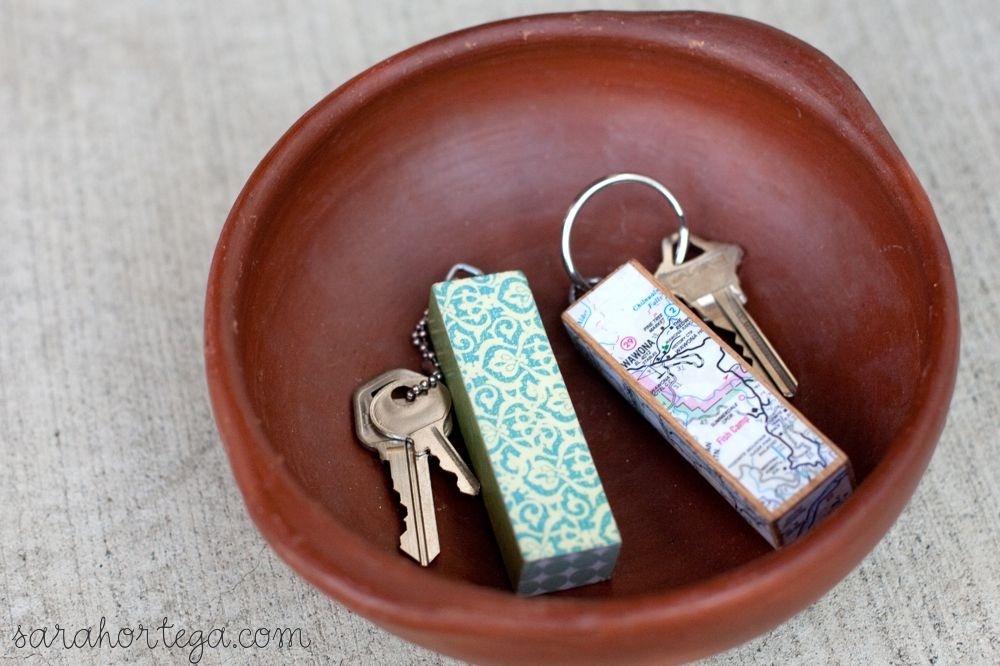 If you stopped using your old wooden Jenga blocks a while ago, have you thought about repurposing them into something more practical? They say Jenga blocks make for interesting keychains. The cool thing about them is that they can be 100% custom-made, so you can decorate them in any way you want, whether it is a pattern, a road map, a photo, or an engraving. The choice is yours.
Mustache Keychain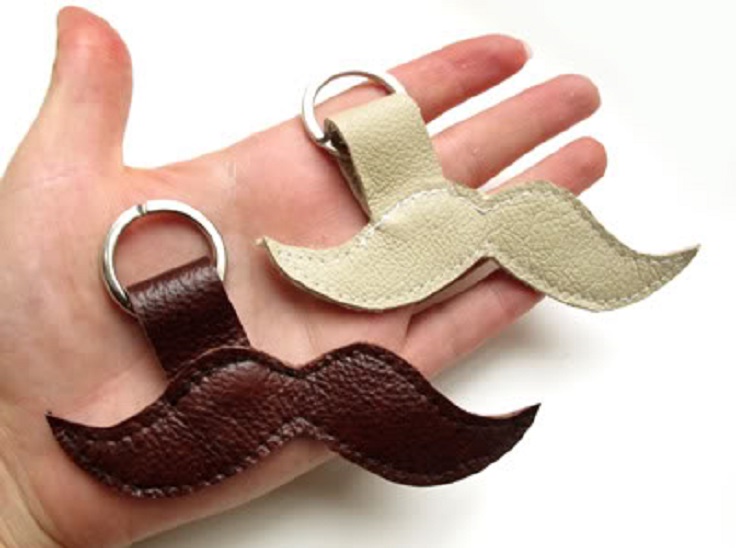 Remember when everyone started wearing t-shirts with print mustaches for no apparent reason? As it turns out, there's a third place that mustaches can be found aside from the upper lip area and the t-shirt, and that's the keychain. If you have someone that takes great pride in his mustaches, this is the perfect gift for him.
Wristlet Key Fob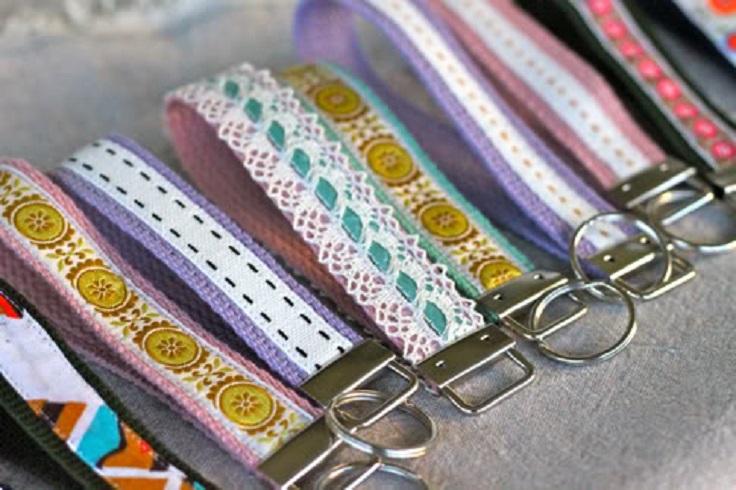 Yet another creative way to breathe life into your dull-looking keys. Just choose a pattern of your liking, follow the steps that teach you how to convert it into a keychain, and add your keys before you stop to admire your latest creation.
Wood Beads Keychain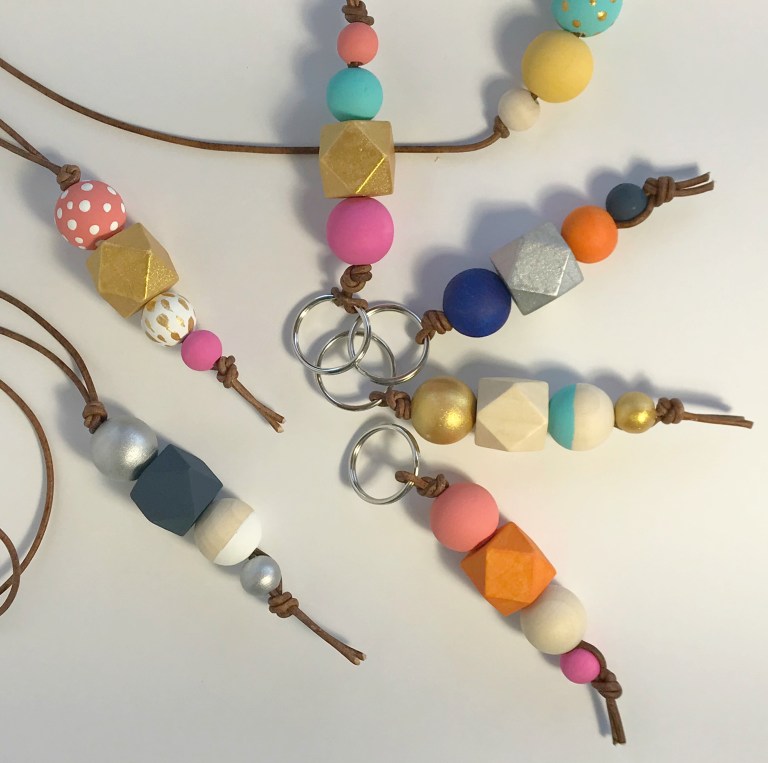 As one of the easiest DIY projects on this list, this one will certainly catch your attention. All you'll need is a key chain and a leather cord onto which you'll arrange the previously painted beads. And to match your new keychain, this tutorial teaches you how to make a similar necklace as well. Because, you can never have too many beads, right?
Anthropologie Inspired Keychain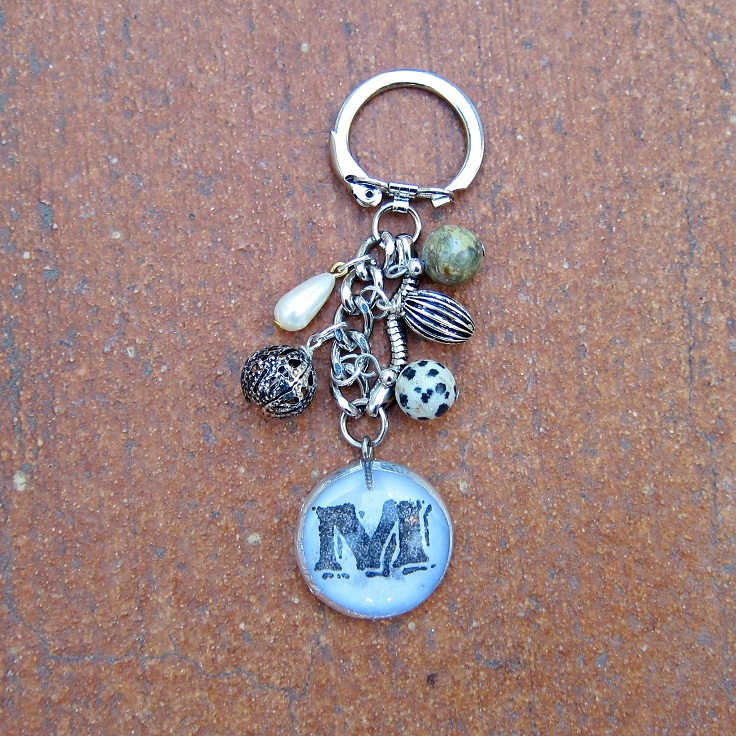 Finally, an object with the initial letter of your first name on is always a welcoming idea. If you're looking for a keychain that has that personal touch, this tutorial showing you how to create your own keychain inspired by the shop Anthropologie may just be the right one for you.
Have you found your favorite yet? We certainly hope so. If so, or if you have some other suggestions, don't hesitate to share them in the comments below.