Owl pattern, DIY owl projects, and DIY owl crafts have become very popular in the past couple of years. You can buy anything from small owl ornaments to wooden rolling pins engraved with owl patterns. There are endless ways to make owl-themed DIY crafts.
You can create cozy pillows, stuffed animals, lampshades by using paper, felt, or crochet with the help of some simple tutorials. We fell in love with this adorable handmade idea you can make for your kids or as a gift as well.
Felt and Pinecone Owl Ornaments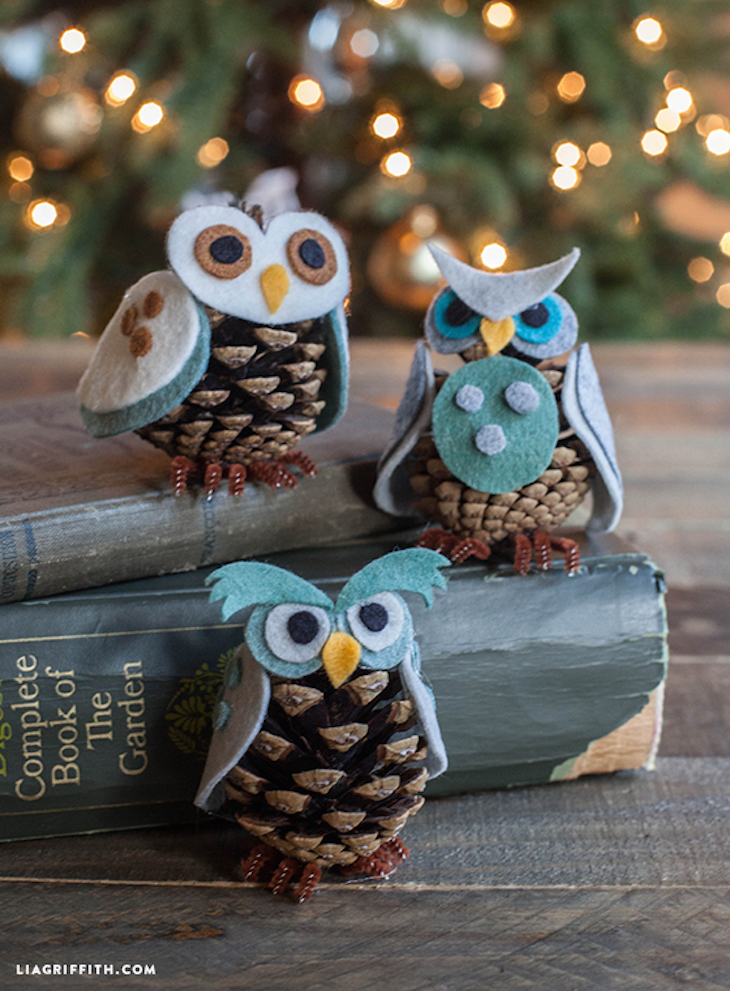 via liagriffith.com
This idea is a great kid's craft, and not although it can be used during the holiday season as a Christmas tree ornament, you can also leave it on the shelves all year round. The tutorial has patterns, so you can mix and match to make your own little characters. Felt is easy to work with, and it is a great material for kid's crafts.
Owl Toy Crochet Pattern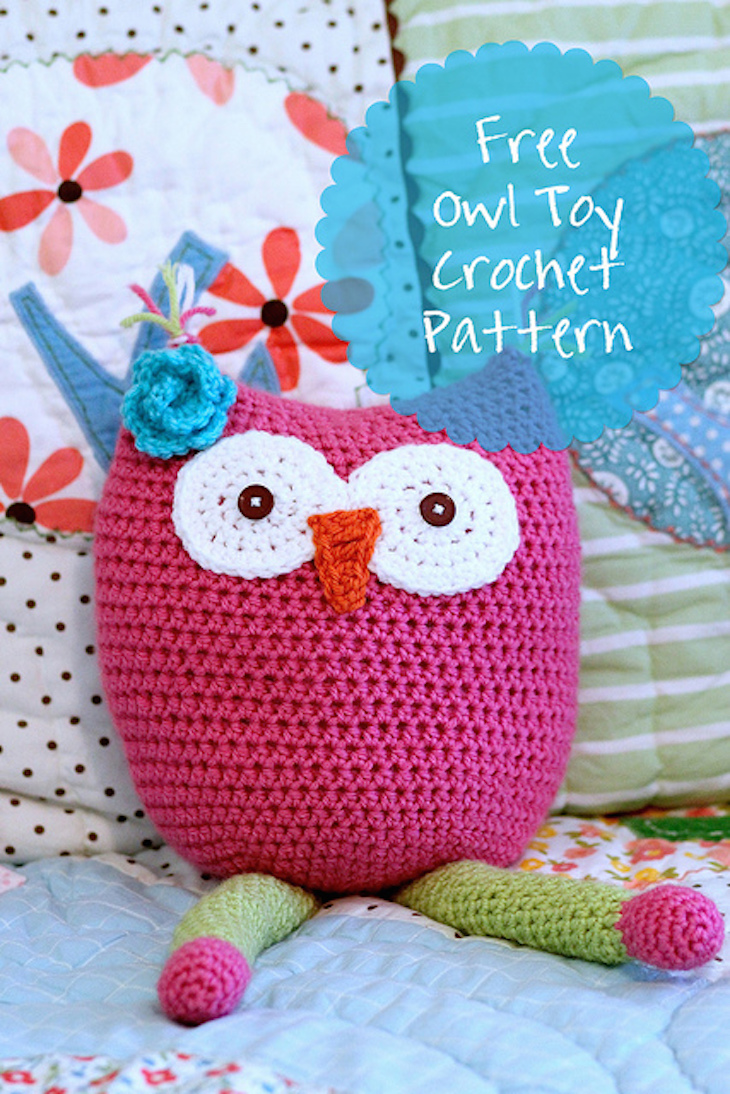 If you like crocheting, you can whip up an adorable little owl like this within just a few hours. The free pattern is included in the tutorial. Pick your favorite color of your kids and surprise them with a unique handmade crocheted owl.
DIY Owl Lampshade Decoration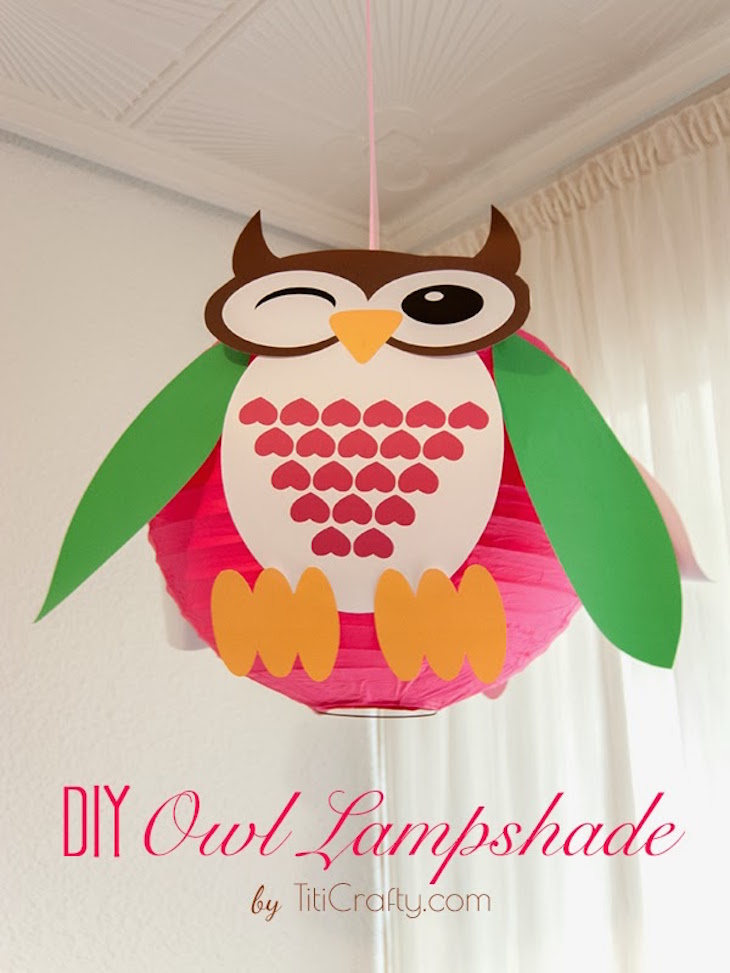 via titicrafty.com
This DIY Owl Lampshade is so easy to make, and the kids will love it. Printable is available under the link for the owl elements. Simply downloaded it, print it, and cut it out. If you already have a plain rice paper lampshade, you will only need cardstock and glue.
Cute Owl Blanket
via www.redheart.com
For more advanced crocheters, this beautiful owl blanket is not a challenge. The adorable owl perched on a tree branch pattern is included in the tutorial. Crochet it for a cutie in your life!
Owl Stitch Markers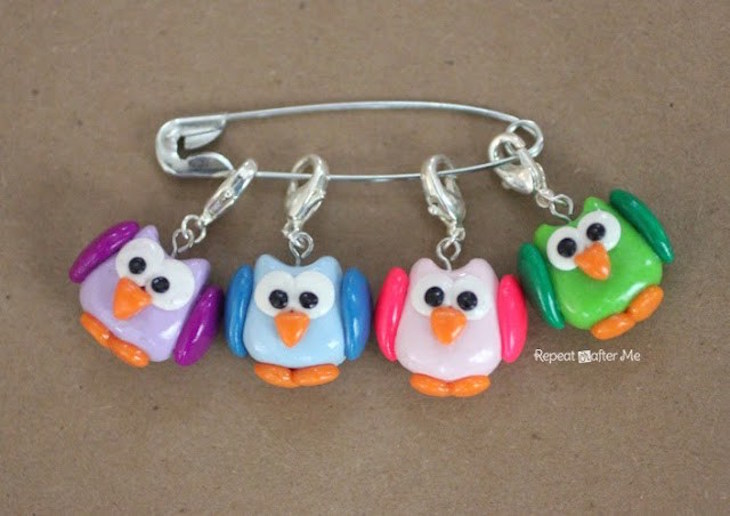 Polymer clay is a perfect material to work with. Whether you use these owls as stitch markers, earrings, charms, or magnets, this can be a fantastic gift for your friends or family members. Keep in mind that you can really make any kind of shape, animal, food, object. Customized, handmade gifts are hard to beat.
Owl Egg Cozy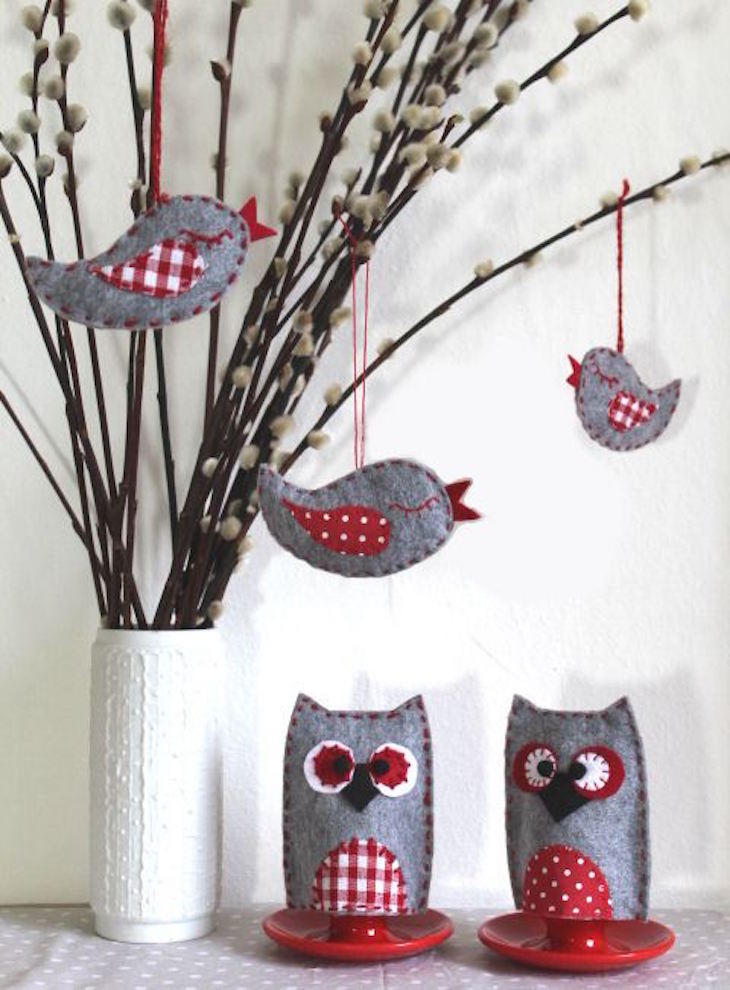 This super cute owl-designed DIY egg cozy is a great idea to sew as a little gift or to make together with kids. It's both easy and fun! You will need felt in various colors, patterned fabric, buttons, and fabric glue. The tutorial has a printable pattern, so you only have to cut the templates and sew them away.
Crochet Baby Owls
via wonderfuldiy.com
We love these adorable little crochet baby owls! They are so versatile; you can use them as key chains, stocking stuffers, Christmas tree decorations, Easter decorations, or in the kid's room to decorate with. They are quick and easy to make; click here for the pattern.
Heatable Owl Softie
via wallflowergirl.co.uk
It takes only a couple of hours to make this microwavable owl softie. Whether you make it for yourself, your kids, or as a gift, it will be a huggably soft alternative to a hot water bottle. Plus if you make your own, it will cost much less than the shop-bought ones.
DIY Sock Owl
From now on, don't throw away your old, worn socks. You can turn them into a sock owl family! The sock owl can sit well on any flat surface as there is a bean bag stuffed inside the bottom of their tummy. You can also make it as a hanging ornament; in that case, omit the stuffing beans.
Valentine's Day Owl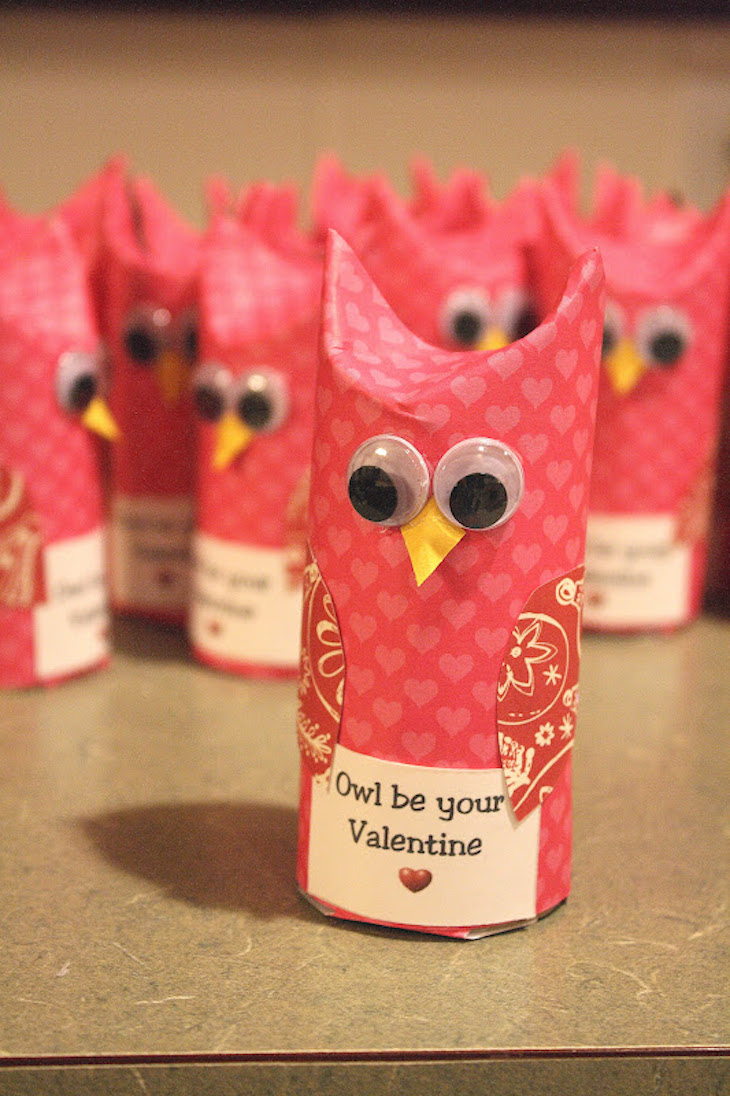 via joyfullyjensen.blogspot.com
This is another fun kid's craft that you could do on a weekday afternoon with the kids. This cute owl is worth the extra effort. You will need some cardboard rolls, scrapbook paper, and googly eyes for this Valentine's Day craft.