Even our beloved home can sometimes look dull to us. In that case, we don't always have to pay a huge amount of money to be satisfied with the way it looks. We can have a simple, plain home and have details that matter. Like a paper lantern, details are economical, and most of the time, easy to make. They can be in different shapes and colors, which leaves us with plenty of options.
Depends on the room and our wishes, we can easily make a paper lantern that will be the change we need, and it will still add some charm to it. So, if you were wondering what kind of details to add to your home, here you have ten creative paper lanterns to guide you in. Not only you're going to make yourself creative lanterns, but you will also have fun!
 1. The Drawing Detail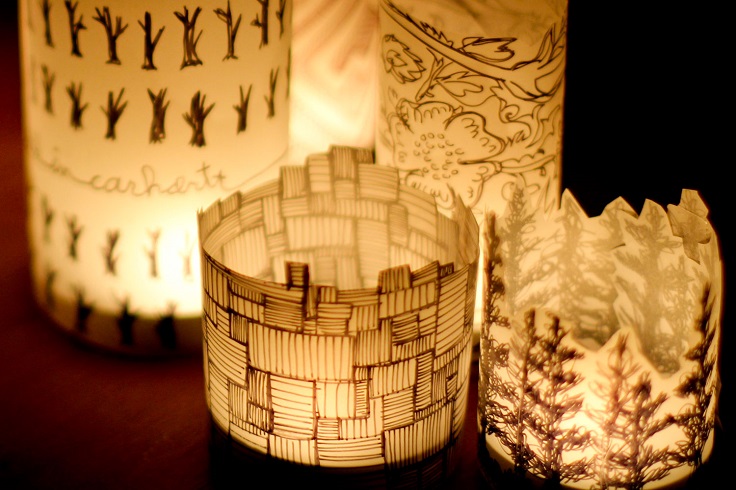 via craftedincarhartt.wordpress.com
If you're good at drawing, or if you just simply love doing that, here's a way in which you can actually use your drawing skills. On a piece of paper, which later you tape into a cylinder, draw anything you like, and then if you want to, you can cut the paper in any size you would like to. Voila, your own art has become a paper lantern.
2. The Circles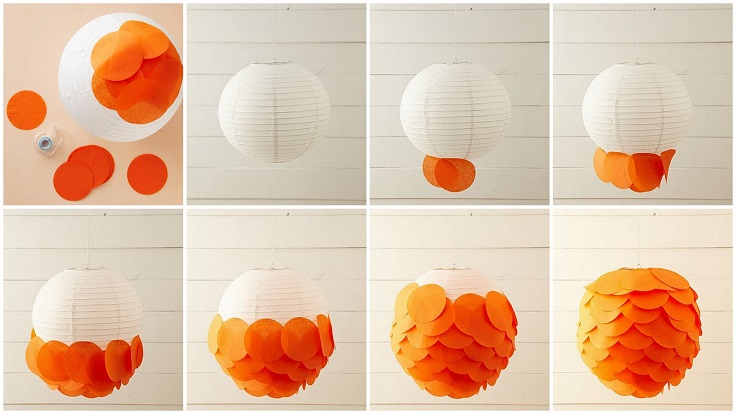 via homesthetics.net
Adding circles on a lantern can end up as a good idea. The good thing is that you can choose any color you would like them to be. This one is really easy to make, it doesn't require much time or materials, yet you have a creative lantern as a decoration.
3. The Owl Paper Lantern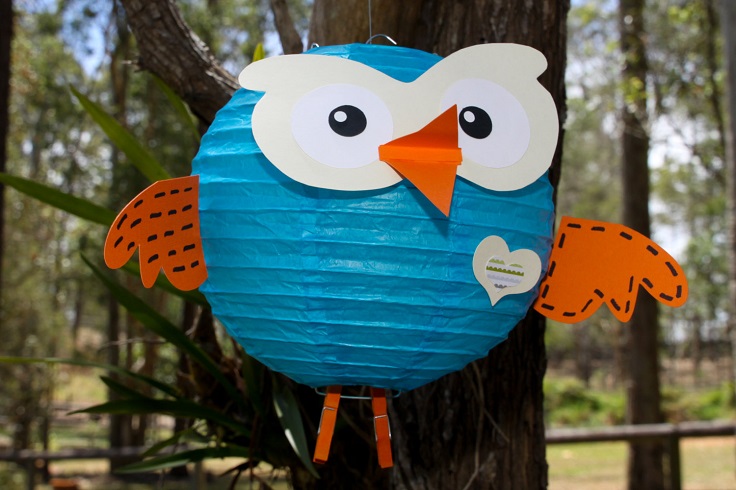 via etsy.com
Instead of buying your kid expensive lamps, you can try making this one at home. The owl can be such a good choice when it comes to paper lanterns. The effort you'll make will definitely be worth it. It's such a creative idea for a kids room.
4. The Icy Lantern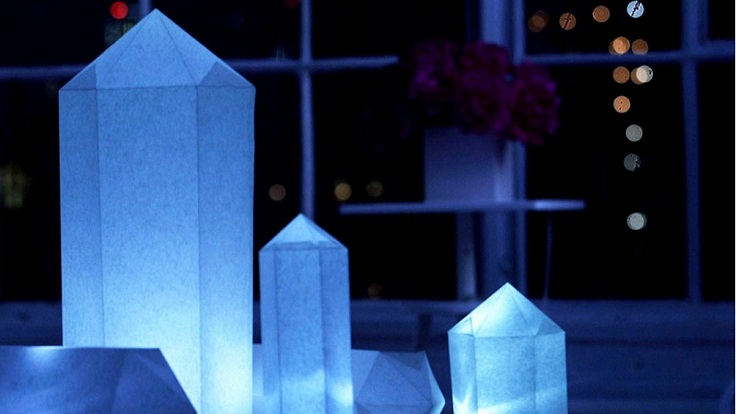 via domainehome.com
This ice colored paper lanterns can be a great detail! It's not just their color, but their geometric shape makes them so creative, yet still simple and classy. This one can be great for your living room or bedroom.
5. The Ladybug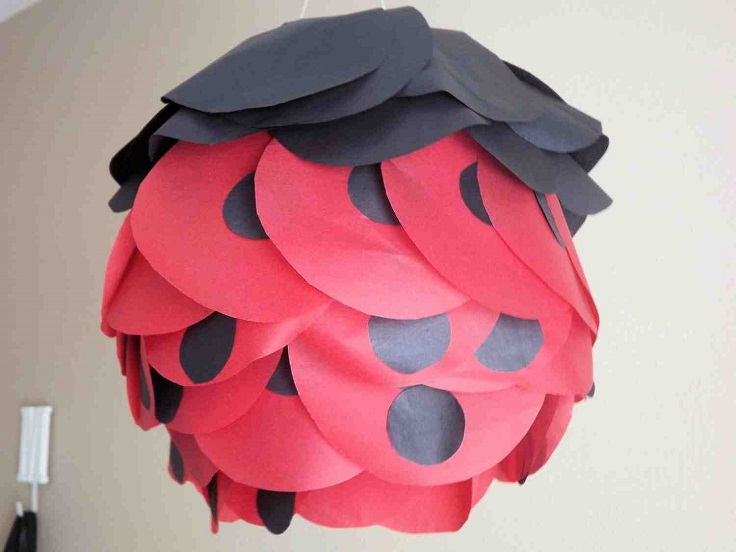 via greenbrideguide.com
Who said that ladybugs should only be seen outside doing nothing at all? This ladybug paper lantern can be a perfect decoration to enlighten an outdoor party, your home, or any room you would like. It will definitely be the center of attention because of its uniqueness – hey, often do you see a ladybug as somebody's paper lantern?
6. Medusa And The Light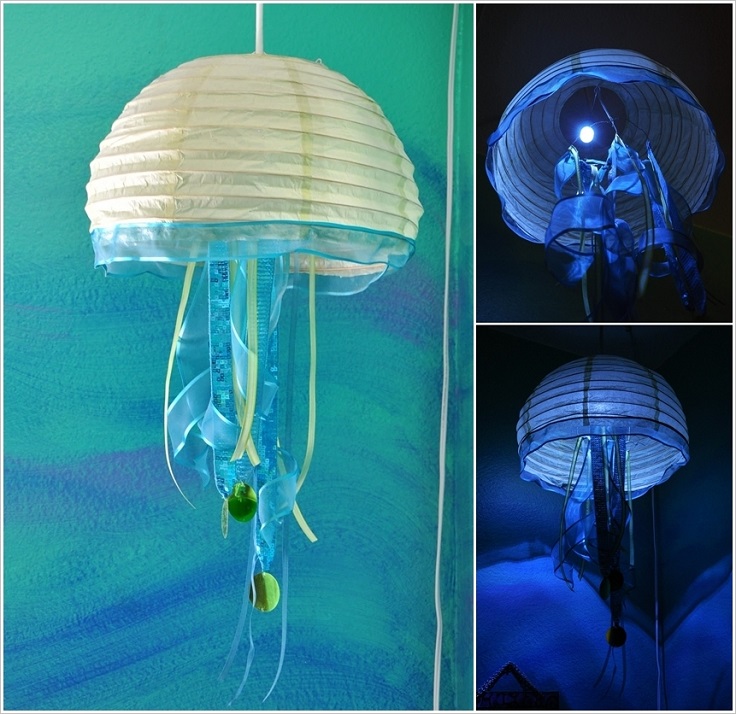 Sea world lovers, this one is for you. Who said that medusas could only harm? This paper lantern is unique, too, because we usually see stars and moons, fish and shells, but never a medusa as a home decoration. The picture above proves that it can be a great detail, so we should give it a try.
 7. The Doily Lantern

This doily paper lantern is a decoration made for any room. You can also use them as outdoor branches, or even as a wedding decoration. It will take you some time, and you also need some materials to make this paper lantern, but once you make it, attention can be your favorite decoration of all.
8. The Flower Lantern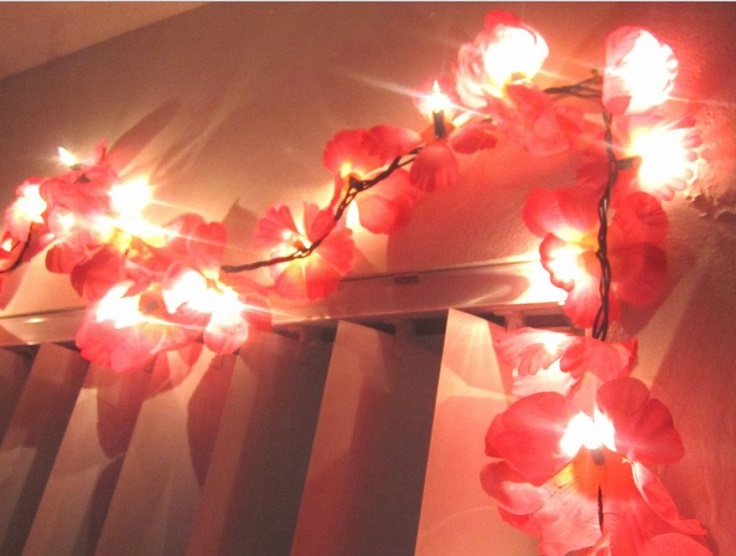 If you want a more romantic atmosphere in your room or home in general, these flowers are a great detail. You don't need any specific material to make them, and you can choose the color too.
9. Disco Time!

via craftyourcraft.blogspot.com
If you're making a party, then a disco ball is definitely the atmosphere boost you need. It's really easy to make, and you don't need much money for it. All you need an ordinary Chinese paper lantern, glitter, and a glitter glue spray.
10. Teenage Mutant Ninja Turtles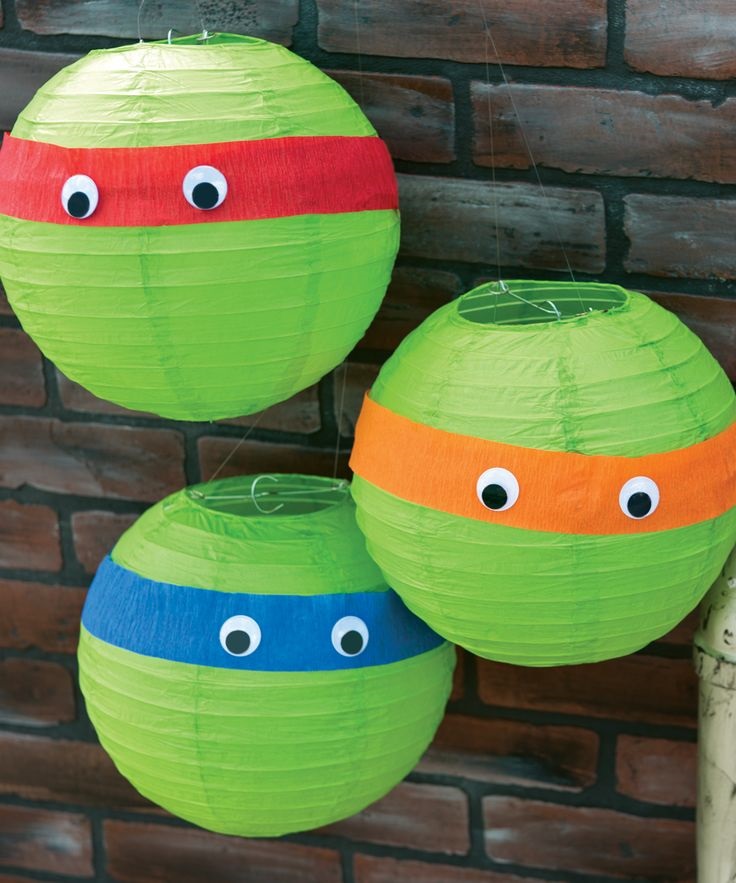 These Turtles paper lanterns are amazing for celebrating your children's birthday or their room too. They're really simple, and you need basic material, so you don't have to worry that it might not work out as it should. With paper lanterns like this, be sure that your kid's party is going to be really unique!