There are many holidays that take place in the fall season, which means that there is a lot of decorating going on as well. Whether is for celebrations or you just want to adorn your home with the colors of the most plentiful season of the year, there are many wonderful decor pieces to consider that will make your home bursting with warm, earthy tones.
The most usual decor pieces we put in our homes are for the dining table. We love placing small pumpkins, cornucopias, fall leaves, and branches with berries in elaborate centerpieces on the tables. another popular decor place is the shelves, and maybe even the windows and doors. And what about a chandelier? We often fail to realize how much of a transformation to the interior decor a decorated chandelier can make.
Every home used to have large, low-hanging chandeliers, which in time were replaced with ceiling lights or other more concealed light fixtures, so we often forget how much beauty a chandelier can bring to our home. We tend to always look at eye level or lower, and we rarely raise our heads and look upward, but when you have a chandelier, your eye will be drawn to it.
Decorating a chandelier really brings a new dimension to your home decor, and if you have a chandelier you must definitely try some of the top 10 fall chandelier decors we have for you today. They are very fun and easy to make, and the effort will be that much more worth it when you host a party and your friends become dazzled by your fall lighting masterpice.
Make A Paper Flower Chandelier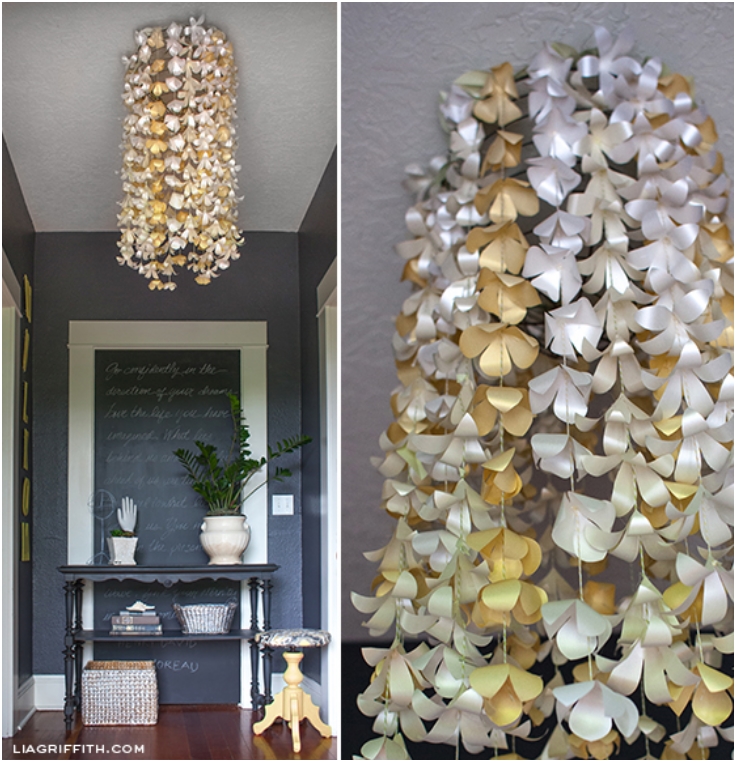 Flowers are more common decor for spring and maybe summer, but there are some blooms in fall as well, so there's no reason to deprive the fall season of some beautiful blooms. Aside from looking gorgeous, another great thing about this project is that you don't have to have an actual chandelier to replicate this decor. A hanging basket, some twine, and colored paper are the main materials you'll need to have this chandelier hanging in your home.
DIY Mulberry Tissue Paper Moody Bedroom Lampshade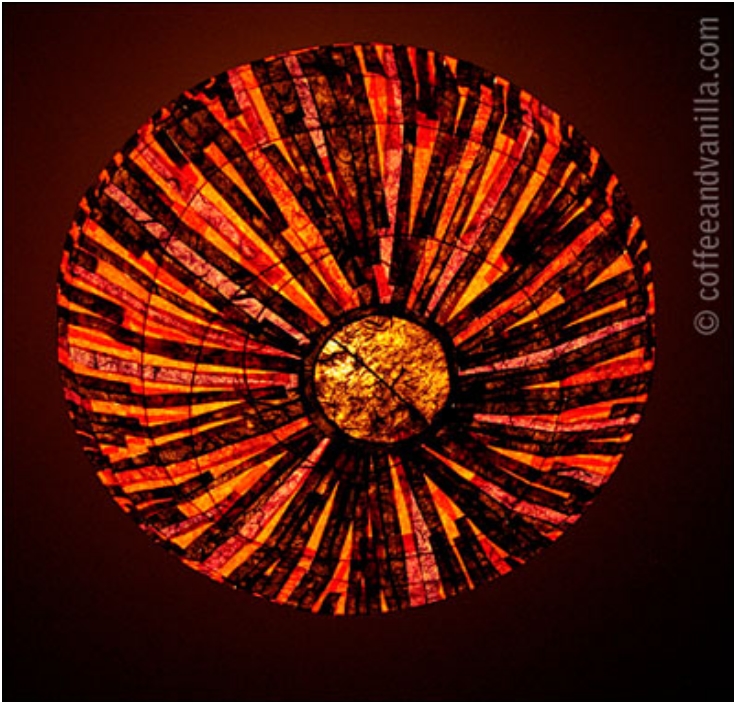 A lot of homes have or had one of those plain white paper light shade chandeliers. They were quite popular at one point, not they just look very cheap, and to be honest, they don't cost that much either. So you won't feel too bad when you upgrade the plain white shad into a kaleidoscope of fall-colored lighting.
How-To: A Woodland Chandelier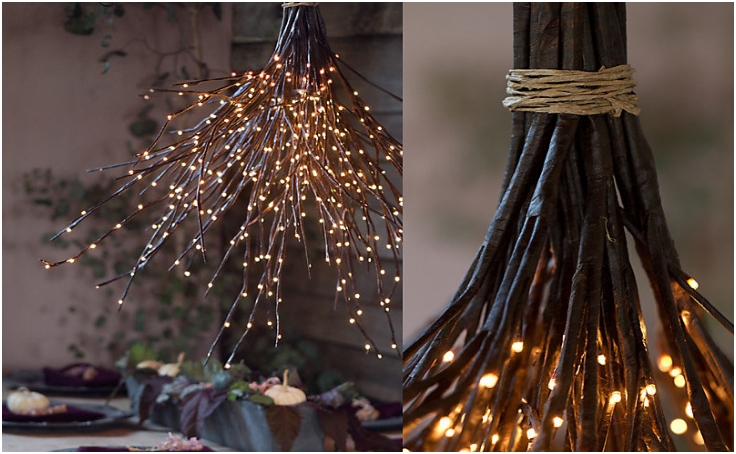 Bare branches are another common theme for fall, and the neat thing here is that you don't have to remove this chandelier once fall ends since it will incorporate well in your home if you have a more rustic decor. Either way, a few branches, and some twig lights which you can arrange however you please, will certainly give you a pice that brings a bit of whimsy in your home.
Lantern DIY: Let there be light!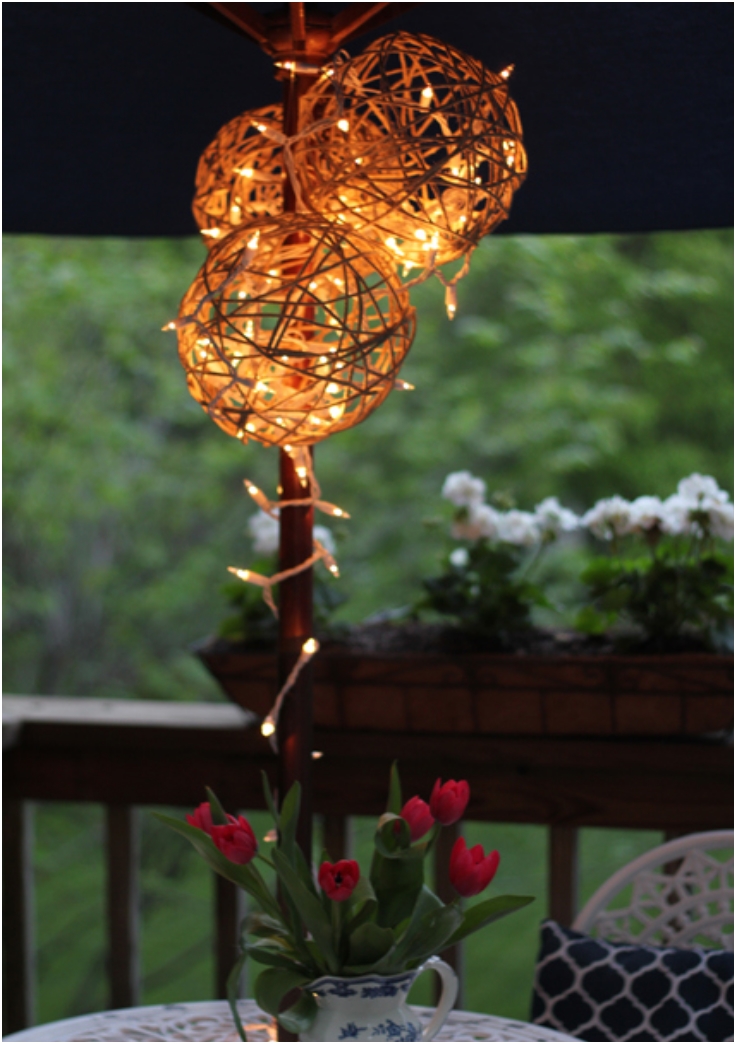 Fall is the season that's just right, not too cold, not too hot, so you can still enjoy some relaxing time on the porch. It might look strange to hang a chandelier on your porch, but there are fun ways to bring some soft light outside, that will add some grandeur. You might find some of these yarn ball light shades at the store, or you can just make them yourself, then add some twinkle lights and hang them on your porch. They'll look amazing at night.
How to Decorate Your Chandy for Fall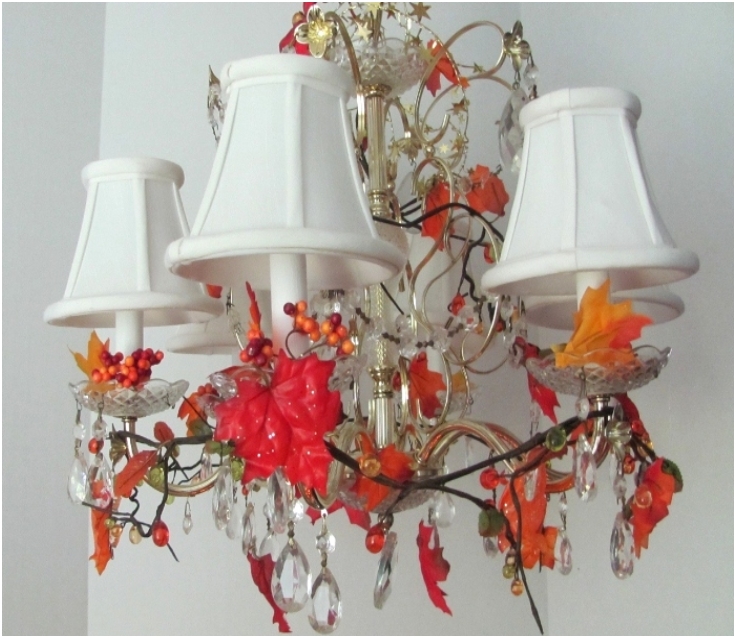 A bulky chandelier can be a bit tricky to decorate, and one might think that there is no need for that in the first place. But wouldn't you agree that adding some plastic fall leaves and berries to that crystal chandelier makes it look so much better?
Fall Chandelier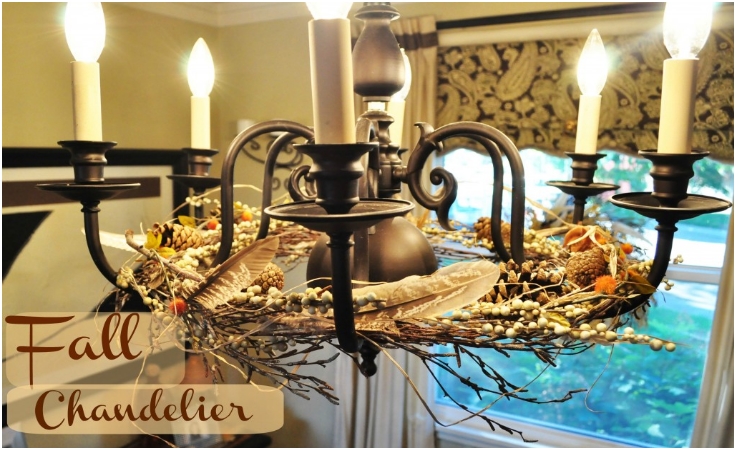 For the holidays, the hosts try to make everything pretty and usually place some decorative centerpiece on the dining table, that once the food comes, it's taken away. All that effort for nothing. For your next Thanksgiving or other fall celebration, think about doing this fall halo decor, with branches, pinecones and other pieces that look amazing and don't need to be taken down once you bring out the food.
Flippin' The Switch!!!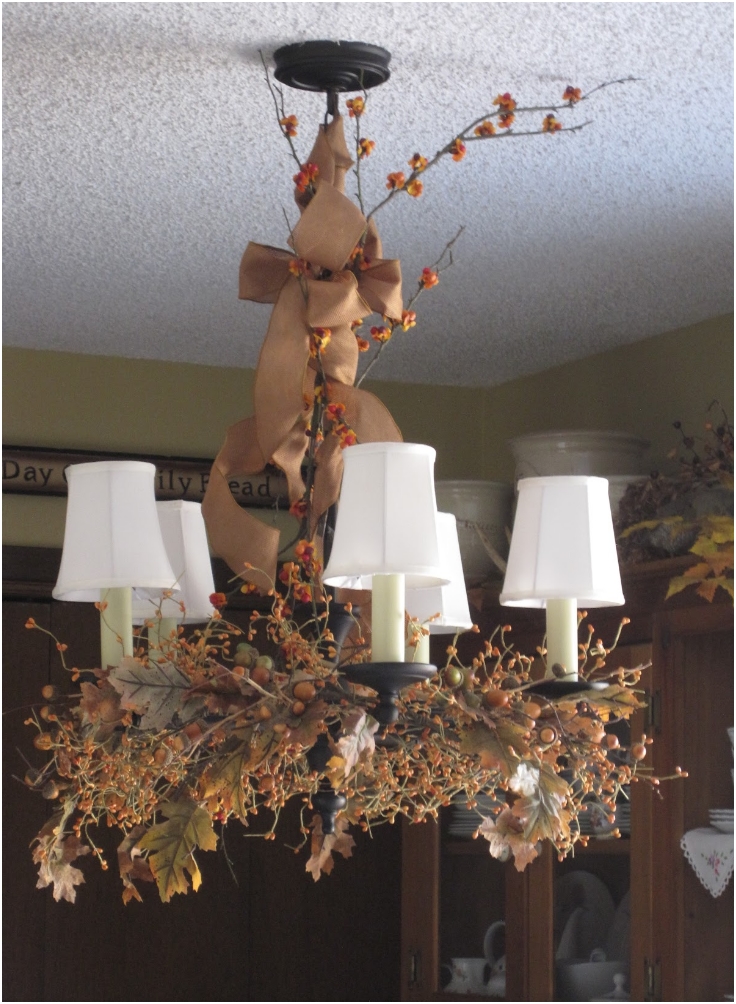 Not all chandeliers are bulky light fixtures, you can make them bigger if you want. Turn your slim minimalist chandelier into a very lovely whimsical fall decor piece, using materials in earthy tones, like burlap, plastic leaves, and branches, acorns. Whatever tickles your fancy.
Fall Wreath Chandelier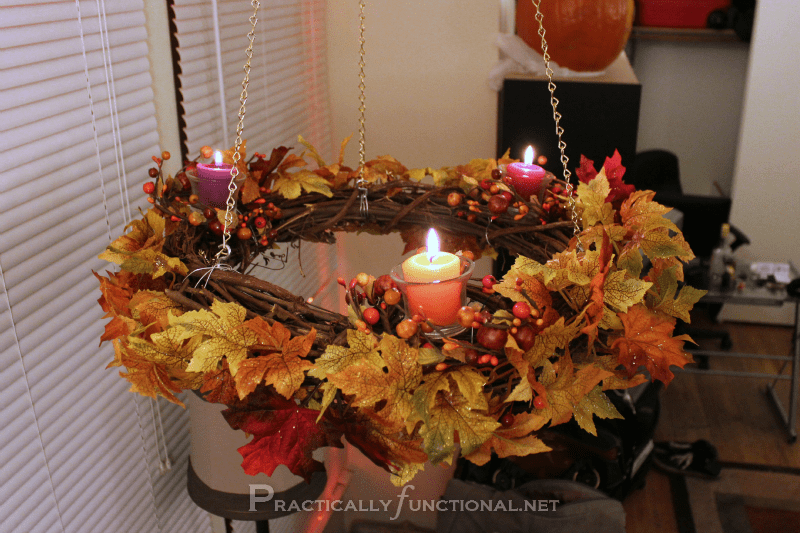 Similar to the previous project, this chandelier features a wreath of twigs, leaves, and fall nuts and berries, but the neat thing here is that if you get bored of having it as a chandelier, you can take it down and hang it on your door as a wreath or put it on a mantle. The candles also give you a nice romantic atmosphere.
Fallen Leaf Chandelier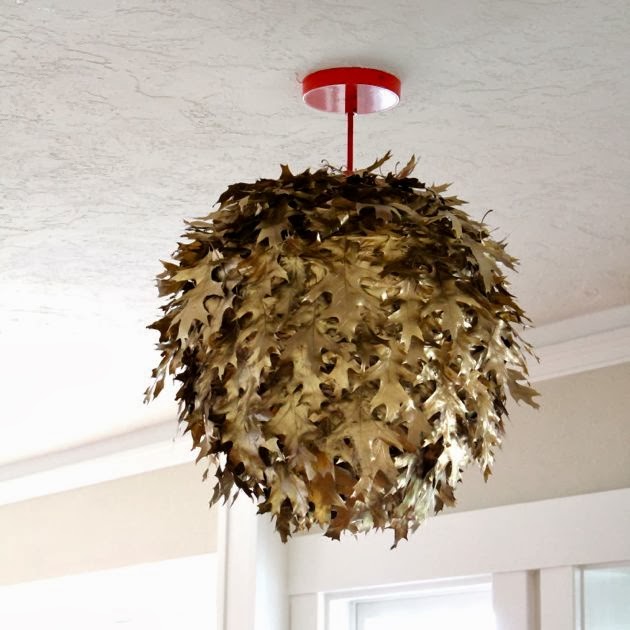 The season is called fall because the leaves from the trees fall down. That's one explanation at least, but you can be sure that these fall leaves will not fall no matter how much time passes and they'll look good all year round if you want them. It's another fun project to give your boring paper lampshade a makeover.
Pampas Chandelier
Pampas grass is a decorative material that should really be used more in home decor. Just look at it. Doesn't it give you that light and fluffy feel, like you're looking at a soft cloud? It may not last very long, but if you have the chance to make this magical pampas chandelier, you should definitely go for it.
That's all the fell chandelier projects we have for you for now. We hope they've inspired you to do your own fall-themed chandelier decor for your next special occasion or for just bringing something new and pretty to your home. If you have your own thoughts and ideas for projects like these, share them in the comment section below.