Having a baby is a true joy and now you have the responsibility of taking care of a new person in this world. Babies need constant stimulation from the world around them in order to learn and develop properly. And how can you teach and stimulate a babe if not with some toys?
There are things you must look for in a toy for a toddler. They must be soft, baby-friendly, they must emit sound (rattle, squeak) and it sure helps if they are colorful and mentally stimulating. Today there are many toys to choose from that will to keep your baby happy, but nothing is better than making your own baby toys. Give it a go with the help from our top 10 baby toys tutorials.
Happy Stacker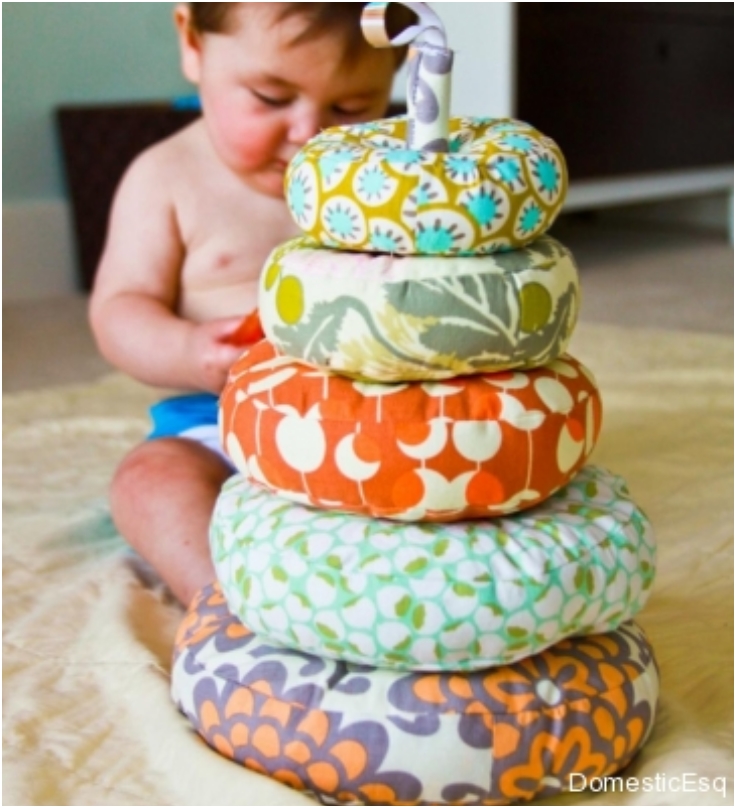 via domesticesq.com
This is an old mind-stimulating game that your baby will simply love. The rings that are usually made from plastic or wood are now so soft and fluffy that your baby will be even more encouraged to play with them.
Sock Animal Rattle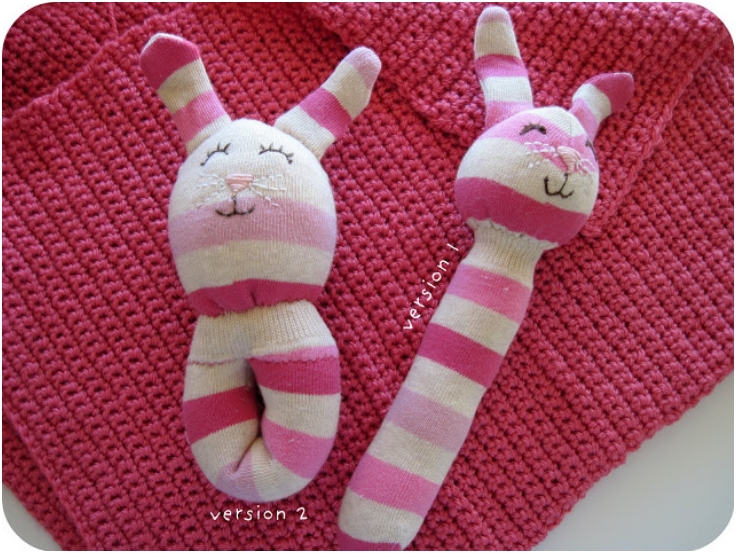 via homemadebyjill.blogspot.com
Do two good things with one shot: recycle and make your baby a fun and simply adorable rattling toy.
Needle Felted Rattle Ball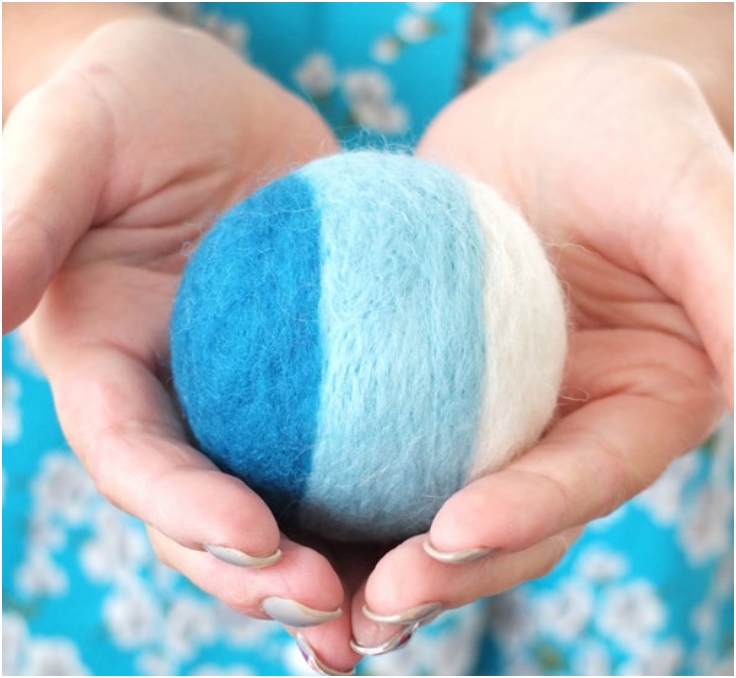 via mypoppet.com.au
Providing babies with a lot of sensory information is a true way for normal and healthy development. So, make sure you give your baby many toys made from different colors and materials, like this colorful felted ball.
DIY Flying V Guitar Plushie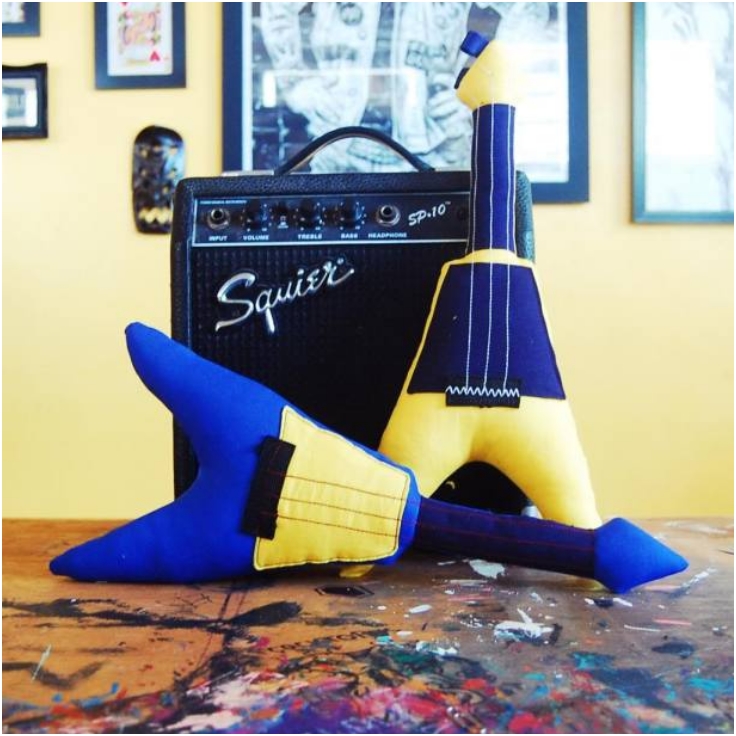 Make your little rocker his very first V guitar. He might not be able to play on it, but he can certainly work on the smashing.
Fabric Beach Ball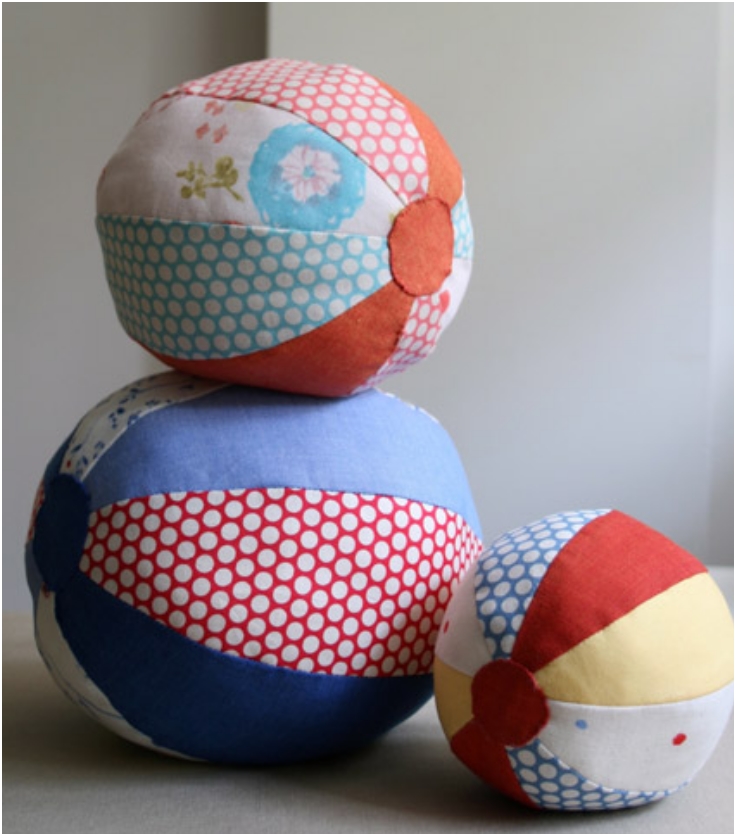 Practice hand-eye coordination with your baby by throwing this softball at him or her. You can throw it as hard as you want without any fear of unintentionally hitting and hurting your baby.
Little Lion Soft Rattle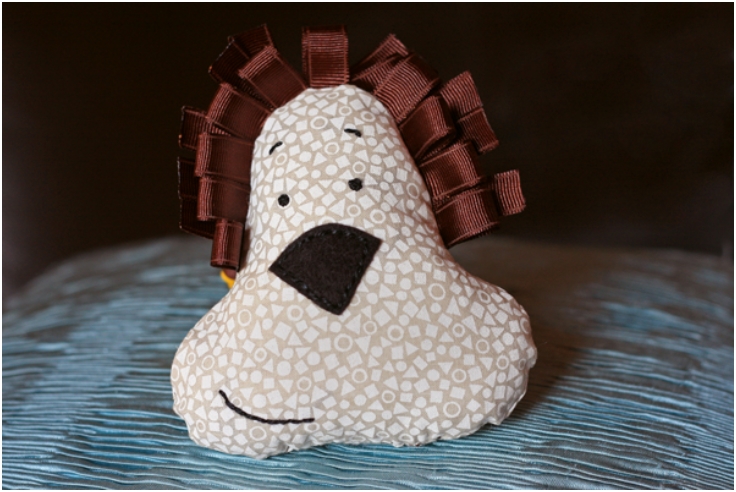 This adorable little lion will quickly become your baby's favorite toy: it's soft, it rattles and it can even serve as a chew toy when the baby's gums start to itch.
Basket Of Felt Toys
via gratefulprayerthankfulheart.com
Teach your 12-month old baby about shapes and colors effortlessly by playing with this basket of felt toys.
Soft Rattle Blocks For Babies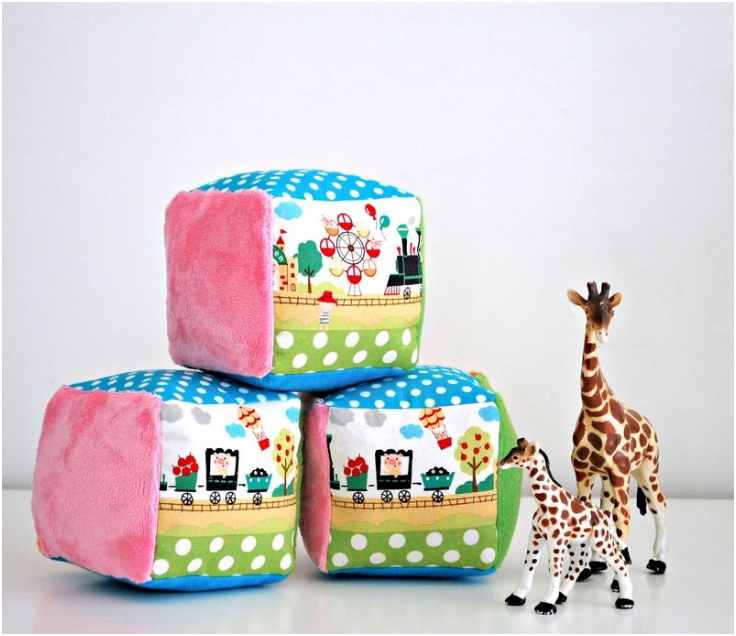 via whileshenaps.com
Playing with your baby with balls is fun, but it can get frustrating soon since you have to run after the ball every time your little darling throws it. Solve that problem and still provide hours of fun throwing for your baby with these rattling blocks.
Crinkle Tag Toy for Baby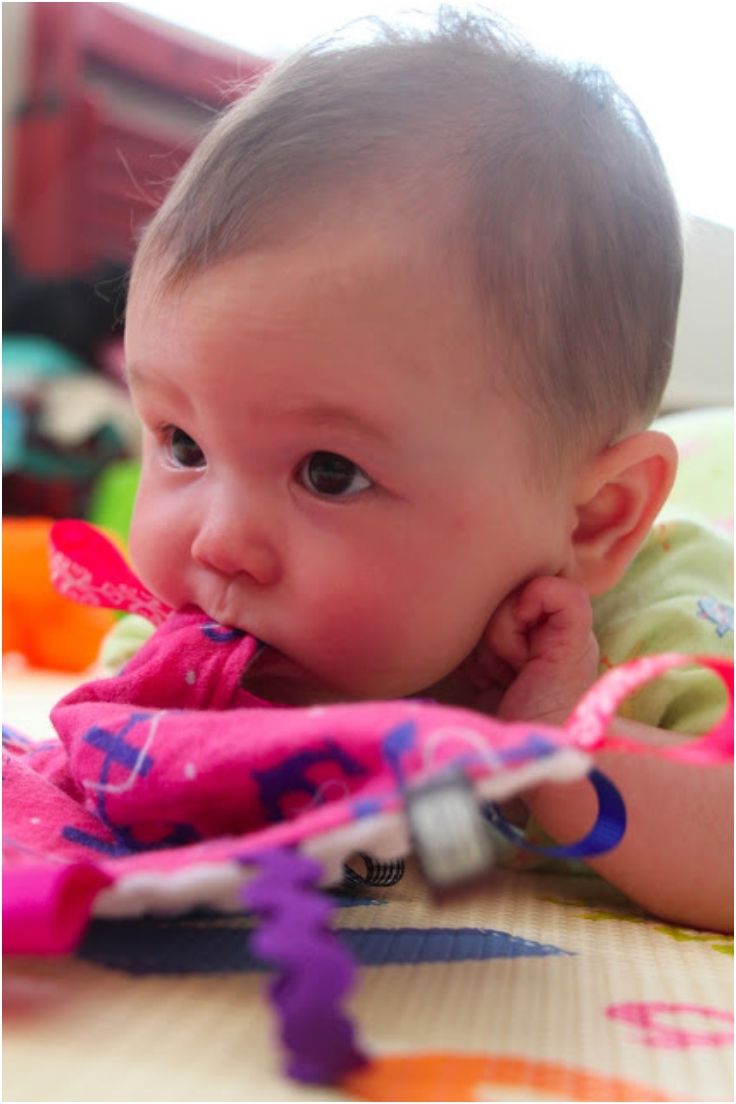 via theexperimentalcrafter.blogspot.com
Every baby goes through the stage when the labels of the toy are more interesting than the toy itself. When that happens to your baby, make this tag toy and watch your baby playing for hours.
Walli The Whale Pillow Pet
via welivedhappilyeverafter.com
At the end of the day, soft toys are made to be squeezed and hugged. So, make this darling whale for your baby to cuddle.