How can one day pass and not get a cheerful jump from your dog when you come home? Or just regard from your cat who is walking through your legs while purring? Ahh, they are such sweeties.
Keeping an animal home is definitely a responsibility, but also it shows that you are not careless and you know how to love an animal. With time, they begin to be your best friends. You talk with them when you are sad, you care for them when they are sick, you smile while seeing them bathing in the see…
They become your everyday joy and part of your life. Prepare one of these and make your friend happy!
Suitcase Pet Bed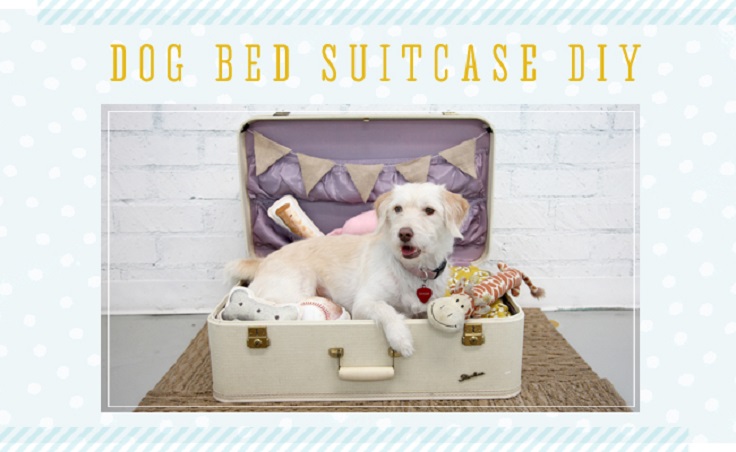 DIY Tutorial via shopruche.com
The useful idea to transform your old suitcase into a pet bed.  Put some fresh material which will go with the color of your suitcase.
Basket Bed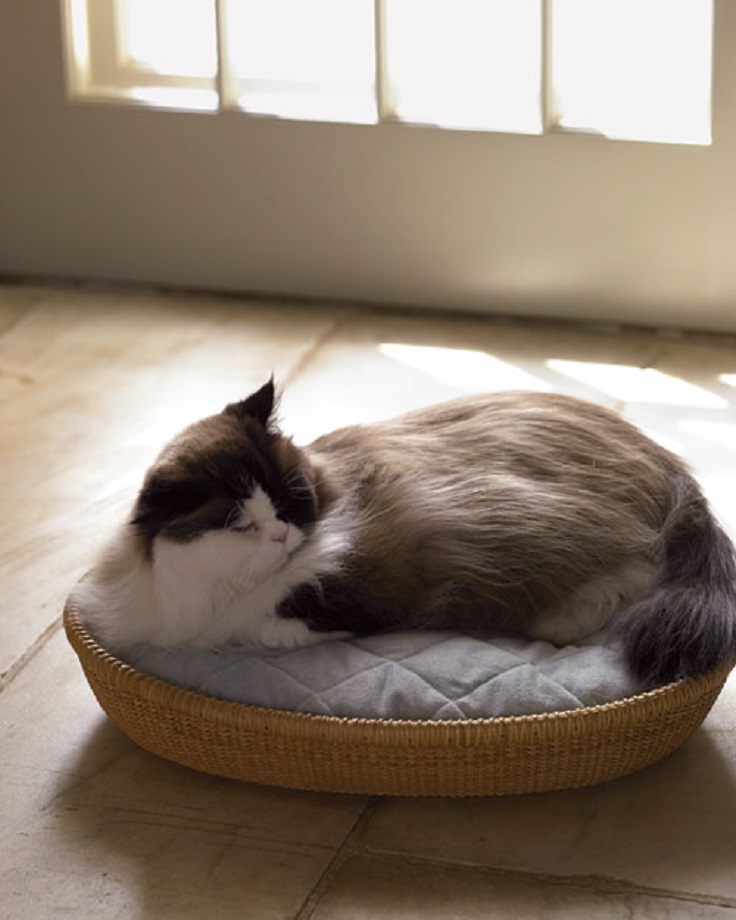 DIY Tutorial via marthastewart.com
Or you can use your basket for which you cannot find its use. A picnic basket can help out too. Make a cozy dreaming bed.
Mouse Toy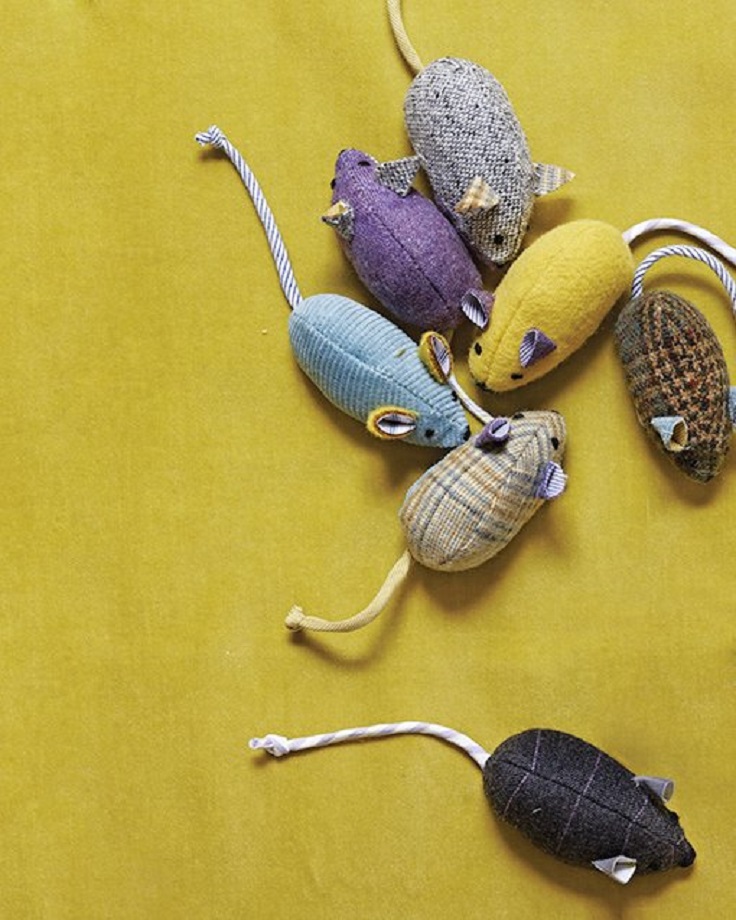 DIY Tutorial via marthastewart.com
Tiny sweet toys to entertain your cat. You don't need extra materials for these. For sure you can find them at your home.  Surprise your cat with a few mouse toys.
Pet Sweater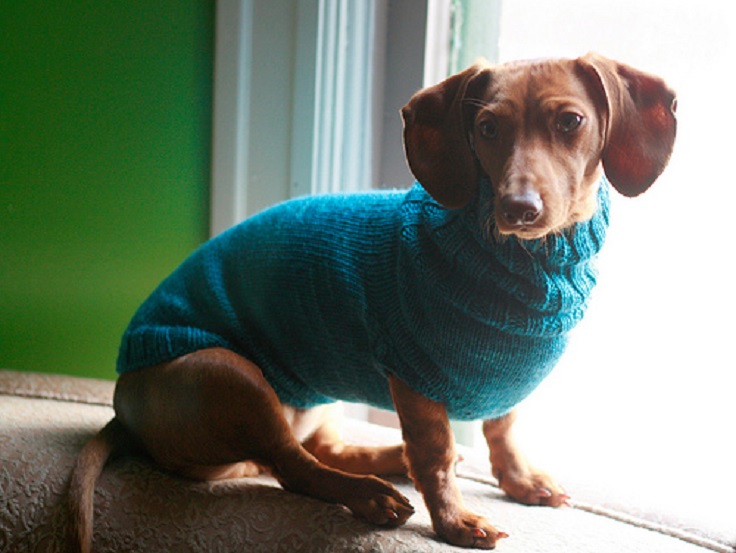 DIY Tutorial via flintknits.com
It is wintertime. And if you are cold, your pet is cold too. Make your puppy warm, by making it a nice sweater.
Cat Nip Toy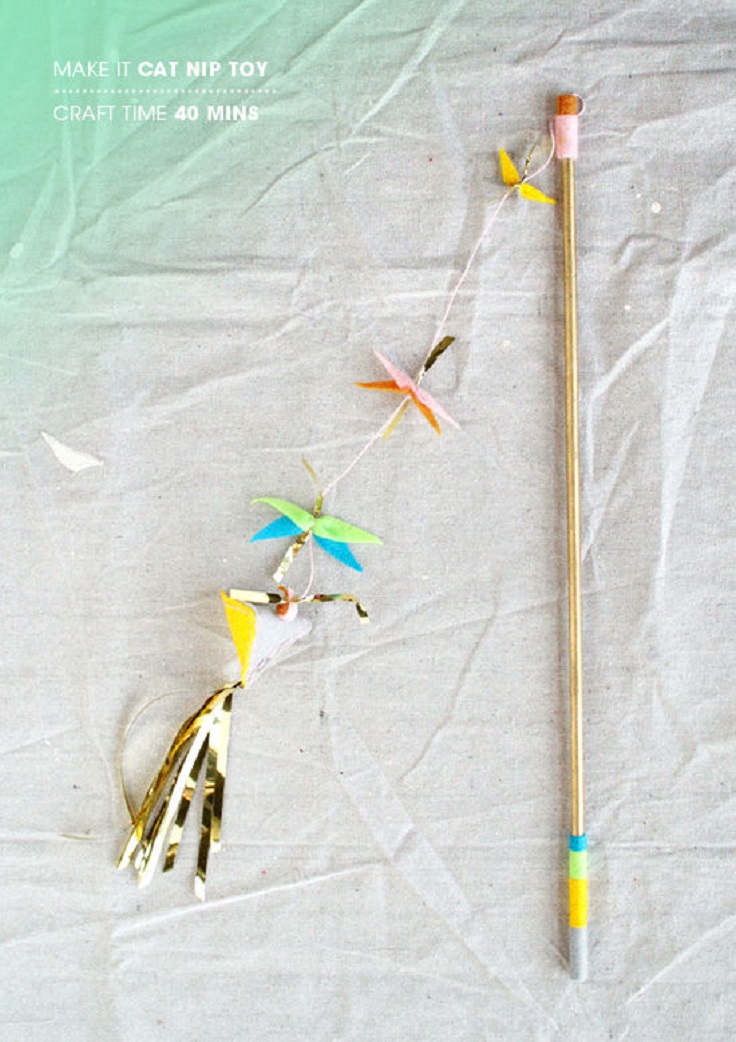 DIY Tutorial via designlovefest.com
Are you familiar that cats love to play with ropes or threads? They want something which moves. Make an innovative to for your cat and spend some time playing in the afternoons.
Mud Puppy Mittens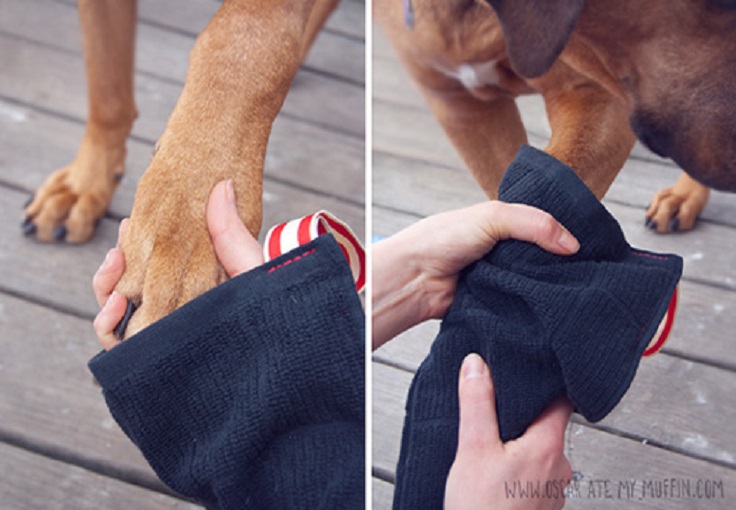 DIY Tutorial via dog-milk.com
It is a rainy day. And of course, you must walk your dog out. Be prepared after you come home. Make towel mittens and clean your doglegs. Let your dog free in the house now.
Braided Leather Dog Leash
DIY Tutorial via sketch42blog.com
Why not try to do a fancy leash for your dog?
No-Sew Dog Bow Tie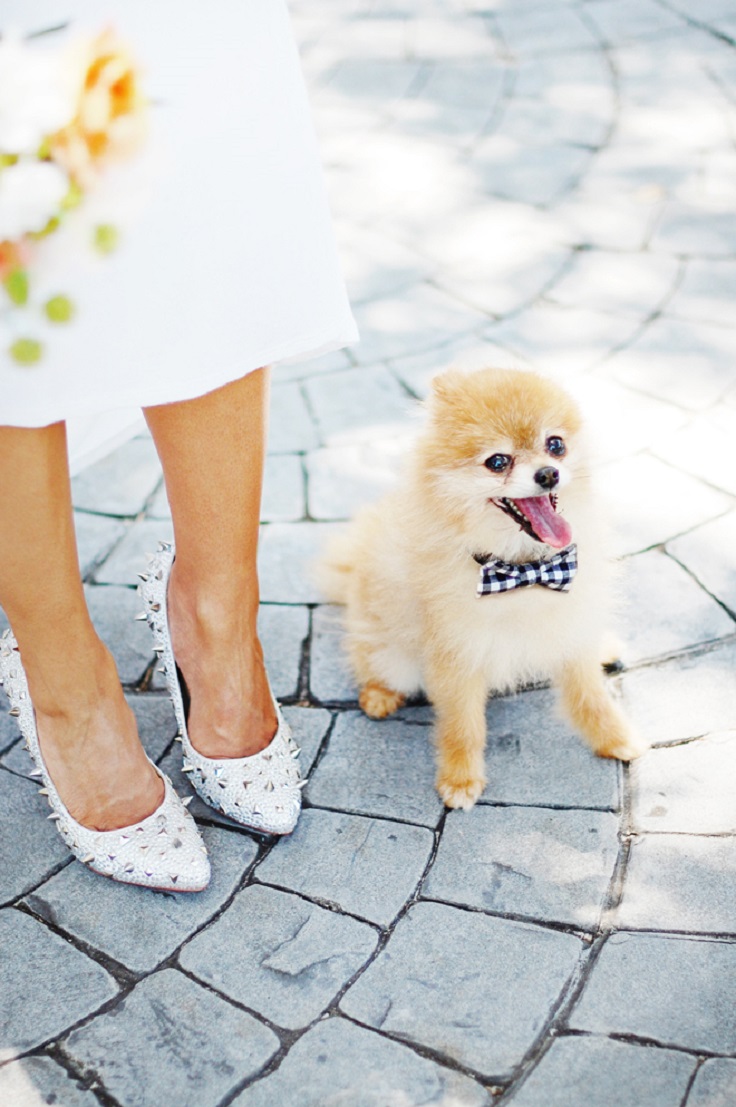 DIY Tutorial via chicsprinkles.blogspot.com
If you are going to a dog completion, make sure that your dog has the right outfit. Produce a dog tie by yourself. Place it on the dog belt. Now your doggy is ready for the contest.
Door Cat Scratcher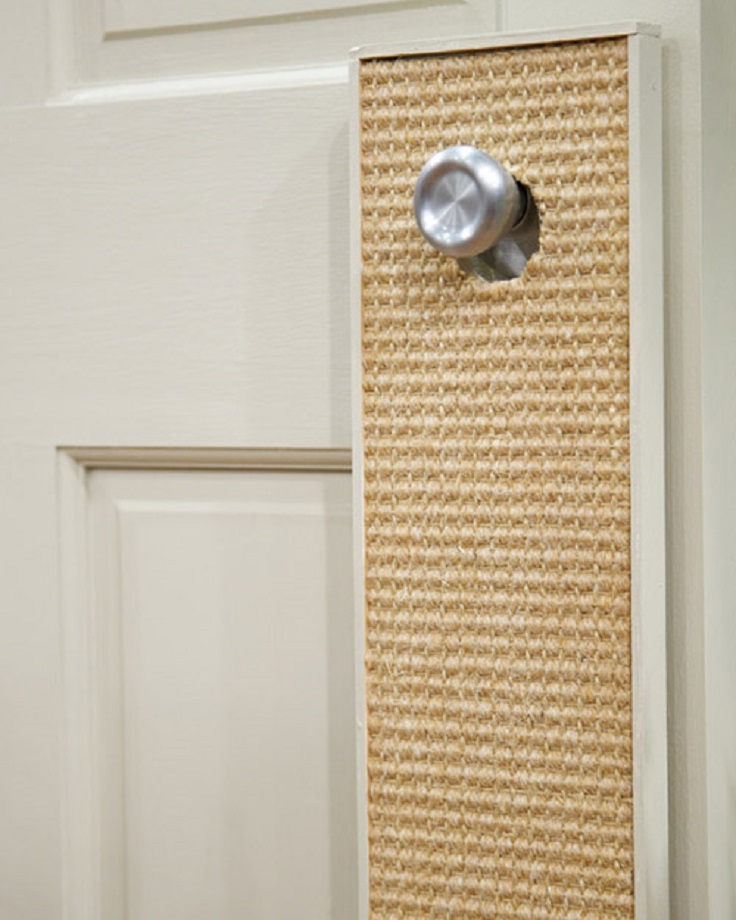 DIY Tutorial via marthastewart.com
Ahhh. You have another scratch on your couch. You try to learn your cat a lesson. But she cannot behave against her will. She MUST scratch. Be safe and make a door cat scratcher.
Dog Cleanup Bags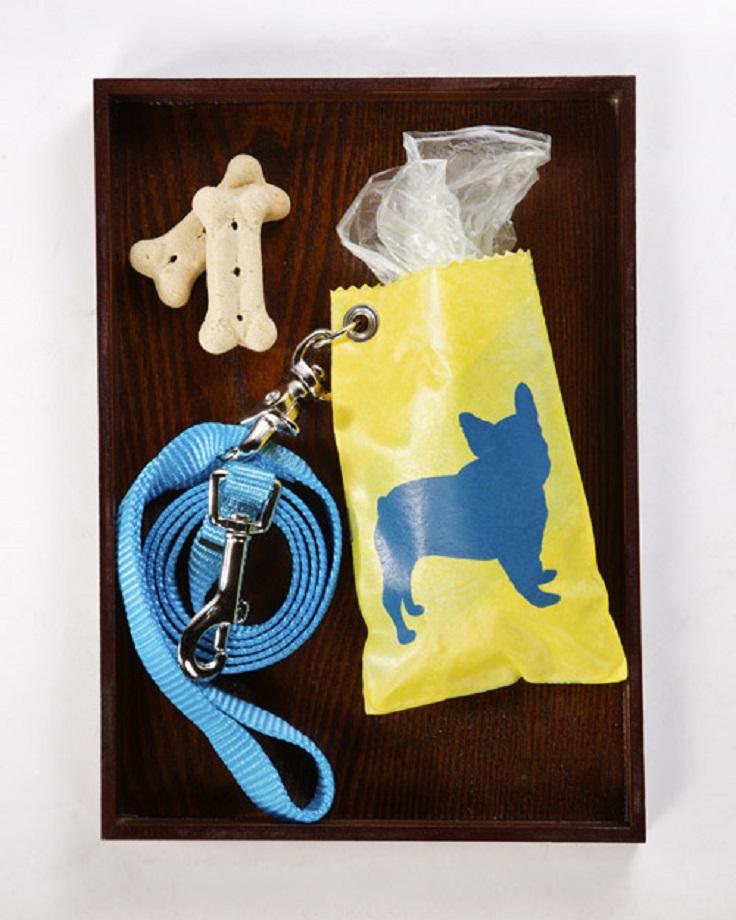 DIY Tutorial via marthastewart.com 
You must have a cleanup bag with you while walking your dog in the park. Be a trendsetter and show your friends your new dog cleanup bag.