It's the last weekend before Christmas Eve and we're all excited about that. There is Christmas spirit everywhere around us, because every street, every house, and every city square is perfectly decorated and glamorous.
If you still haven't made some holiday decor or you want to add more decorations, you don't have much time for that, since this big Christian holiday will be here in a matter of days. Actually, this is the last free weekend you have before the big family celebration and you must use your time smartly and productively.
To make it easier for you, we've made a list of Top 10 DIY Easy Decorations which represent this season in a festive, jolly way.
Why don't you bring your family to your living room and start making some of these adorable ornaments, snow globes, and stockings together?! It'll be definitely fun!
Candy Cane Ornament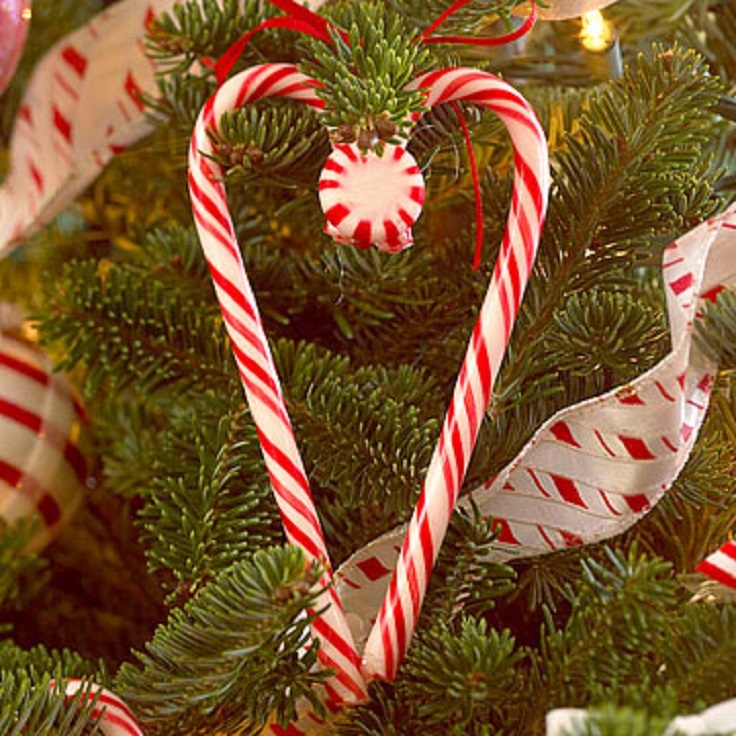 This lovely candy cane ornament is so easy to make that even your 2-year old will make it himself. All you need is candy canes, peppermint candy, a ribbon, and some glue. Glue the candy canes together to form a heart, add the peppermint candy and the ribbon, and hang them in the tree to make it special.
Awesome DIY Christmas Garland
This gift box garland is perfect for a home away from home, or a student room. It's easy to make, and really, really cheap. All you need is boxes in different sizes and some colored paper to wrap them in. Hand them on a wire and right next to the window to make your room festive and cheerful for the holidays.
From Sweater To Christmas Stocking Tutorial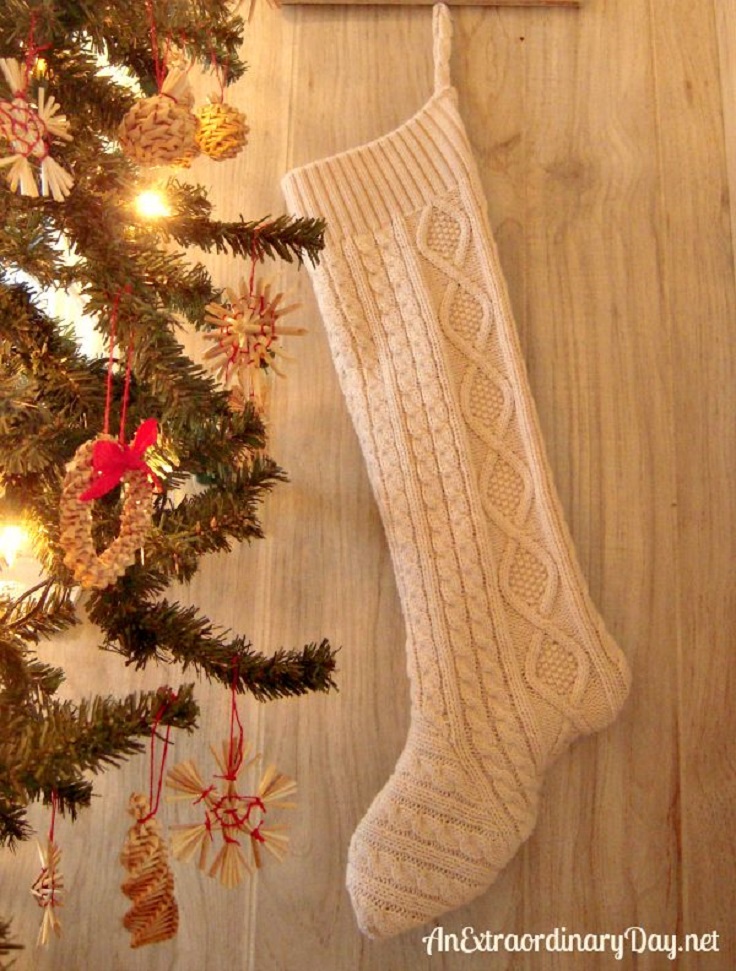 We all have that old worn-out sweater that is so dear to us that we don't want to throw it away. Well, upcycle it in some lovely Christmas stocking for your loved ones. It will get a new life and your loved ones will be very happy with their new present.
Patterned-Paper Tree Ornament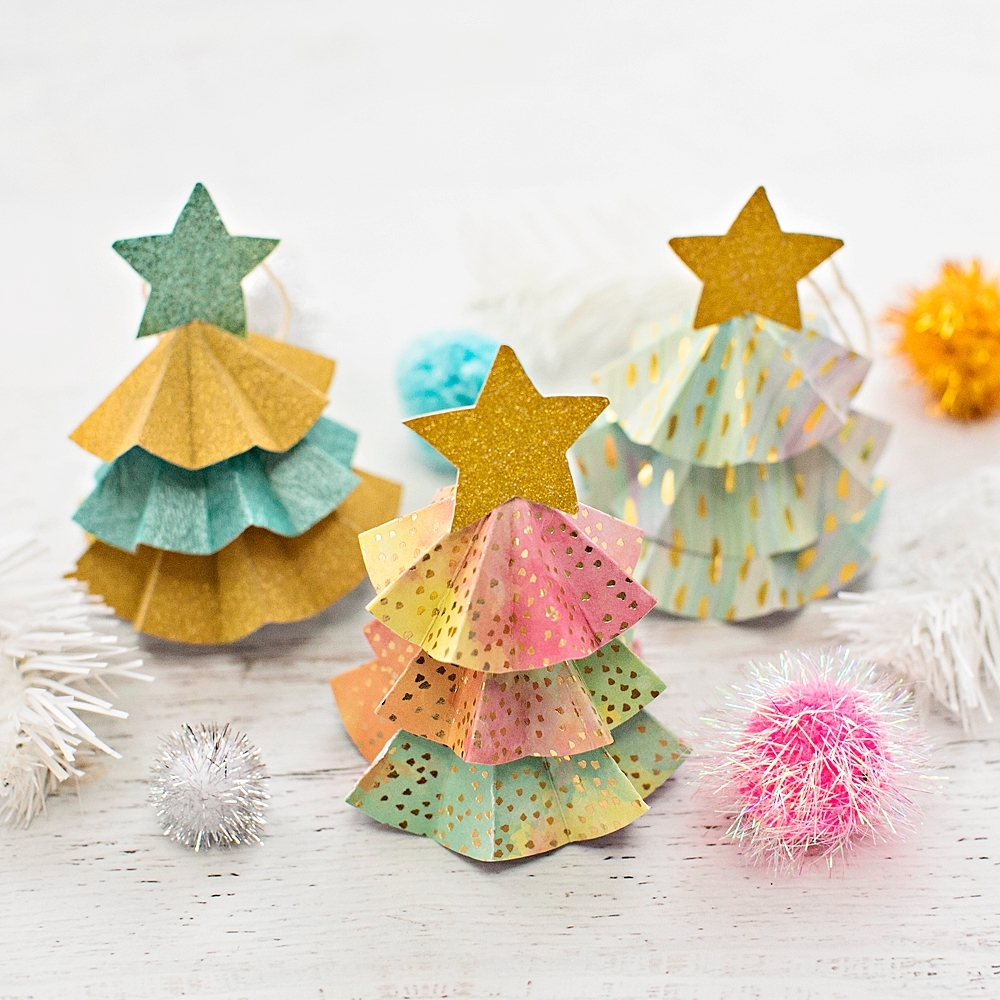 These glittery patterned Christmas trees are especially easy to make and so fun to do with your kids. The only thing that's "bad" is the glitter that gets on your hands and everywhere else in the room. However, the result is stunning, so the trial is so worth it.
Car in a Jar Snow Globe
This is a great gift and ornament for little boys… And big ones. It's a lovely car in a jar ornament that can easily be made and make you preserve that old car toy that was your favourite since you were a kid. Enjoy its new life and admiration by all.
DIY Quick Christmas Centerpiece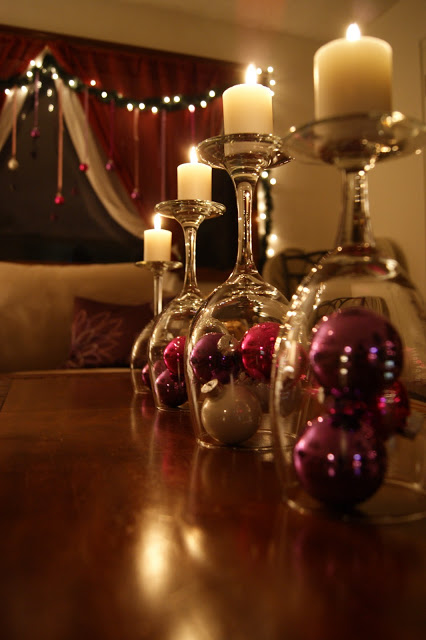 This lovely and easy centerpiece will make your Christmas table look like in an exclusive restaurant. It's set with everything you need, so watching a handball match should be the best thing to start with. The glasses are turned upside-down and the ornaments are put inside, in the void space. On the top there are candles, to make the atmosphere more festive.
Christmas Tree Canvas
This Christmas Tree Canvas is so elegant and posh that you would like to leave it on the wall throughout the year. And you certainly can, especially since it will be your own creation you want to brag about. It's easy to make and can be life-saving since you can use any left-over beads and decorations from other crafts you made. So, get your box of leftovers and start crafting.
Glass Beaded Trees
These lovely glittery Christmas trees make a perfect decoration no matter where you put them. They can be a table centerpiece or a standing cornerpiece ornament. You name it, they got it. Simply make them as glittery as you like and enjoy them during the holidays.
Christmas Tree Topiary Tutorial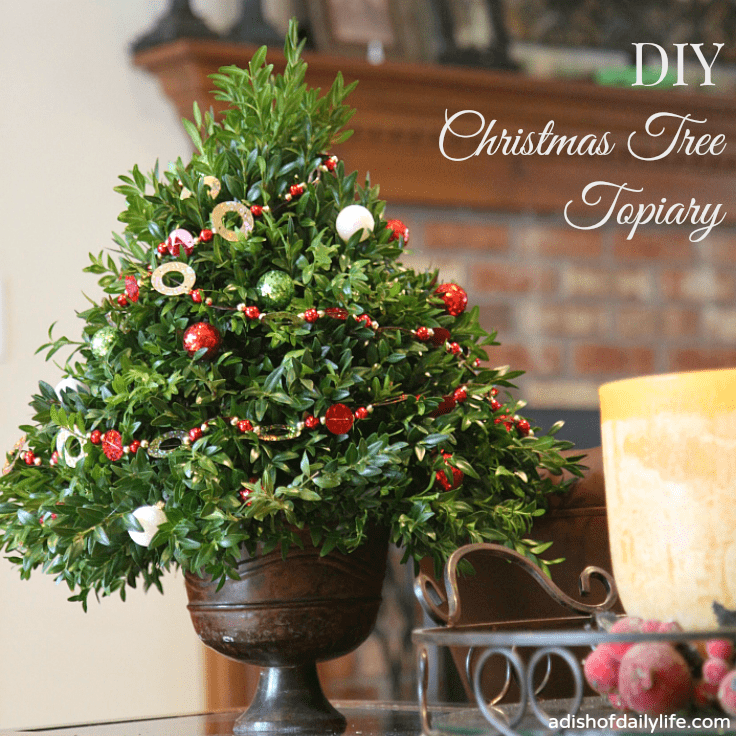 Christmas Tree topiaries are very popular since they make a perfect centrepiece for the very holiday. This one is easy to do yourself and it doesn't cost a lot of money. All you need to do is be creative and get going. The rest will follow consequently.
Hanging Evergreen Bough Basket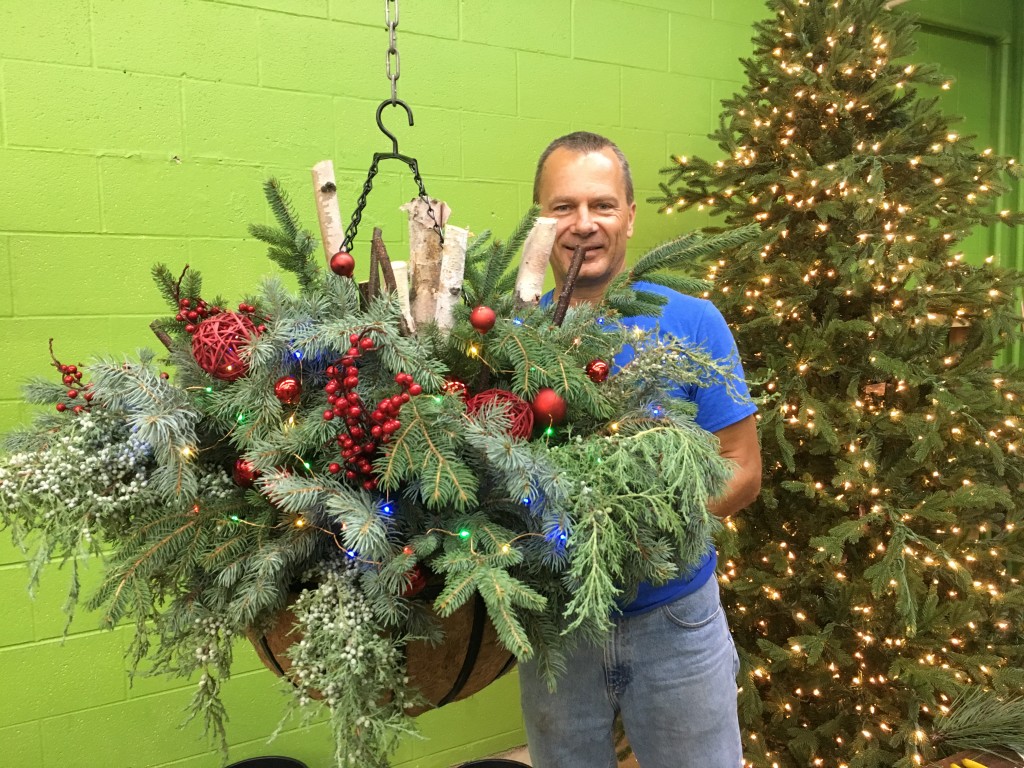 This lovely evergreen basket will be perfect to decorate this Christmas. you can move it everywhere you want, and it will still look gorgeous, no matter where it is. Use old Christmas tree balls and light bulbs to make it even more special. It's easy and cheap, yet elegant and posh. So, enjoy it.
Now that you've seen all of our ideas, it's the perfect time to start crafting. And remember, your creatins are shared with us in the comments below.