A lovely decorated living space gives the feeling of a real home. All those personal touches are what give your home its personality and make it uniquely yours. Unfortunately, today we tend to look for abstract and lifeless decorations. We overlook decorating with living plants because caring for them is an additional responsibility and they can take up space that we don't have.
Well, after looking at our amazing top ten plant stands DIY projects, you will become so enchanted with their simplicity, beauty, and how little space they occupy that you will want to make them for your home at once. Another great thing is that they can be made from recycled materials, so they are green in more ways than one.
Wood Plant Stand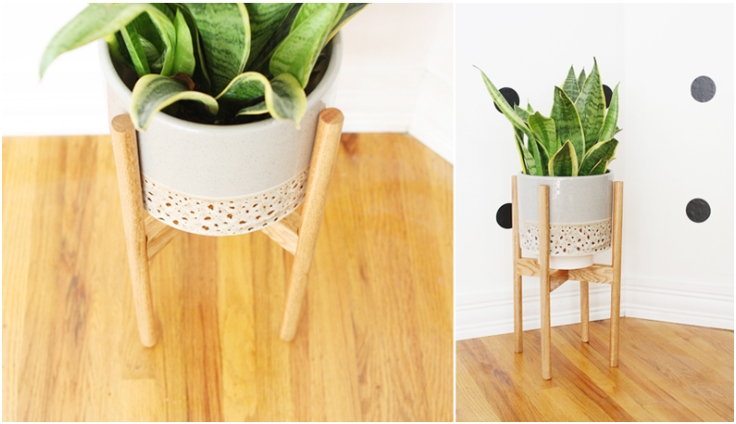 via hellolidy.com
Placing a potted plant on a table or on the floor of your small apartment might look like it is taking up too much space. But, if you elevate it on a stand, leaving space underneath it, like with this lovely wooden stand, then you create the illusion of free space and space will immediately look less crowded.
Modern Macrame Hanging Planter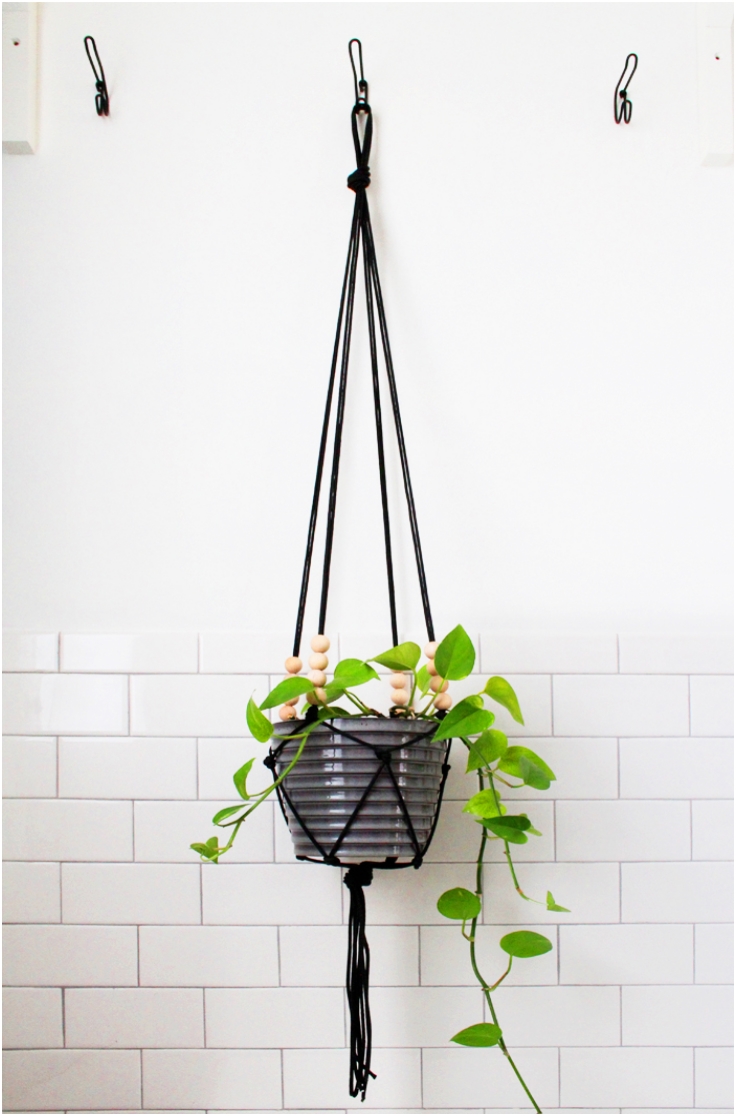 If you're looking for a spare space in your home, just look up… The ceiling is always empty, so use that space to hang a lovely plant from a delicate-looking rope net. To make your hanging planter look even better just add some wooden beads or other decorations to the ropes.
Terrarium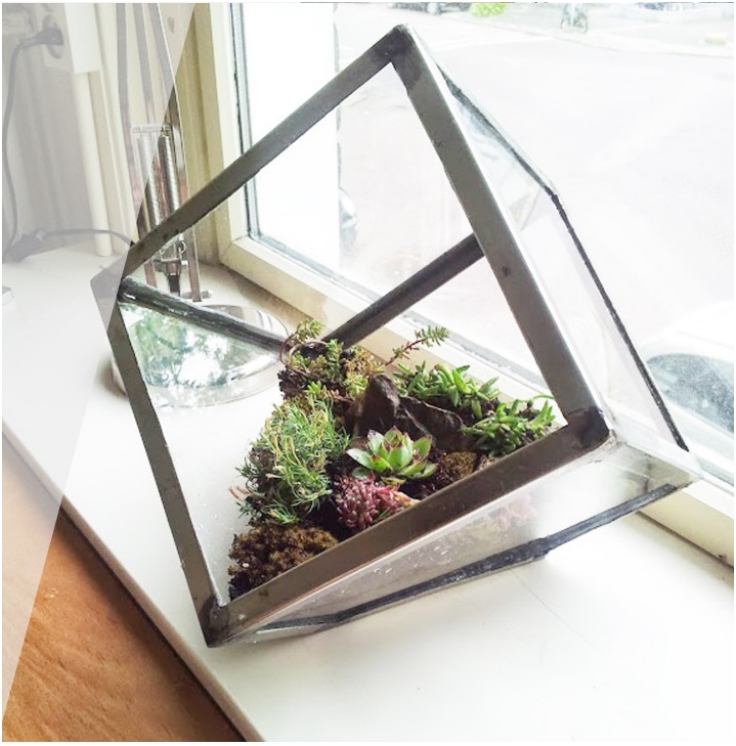 via speculaasblog.nl
Instead of planting a plant in clay, plastic, or even concrete pot, that can give your home a heavier, more closed feel, put your plants in a see-trough, airy terrarium. If you're good at welding, make this lovely tilted cube and if you aren't you can always use a small aquarium.
Upcycled Baby Food Jars: Wood Vase & Candleholder
If you have a baby, then you certainly have a lot of small, empty baby food jars. Get a piece of wood, some of the jars, screws, and hooks and by following this project you can make a lovely wall planter in no time. And if you happen to want to create a romantic mood, just replace the jars of plants with candles.
Shoji Screen Living Wall Garden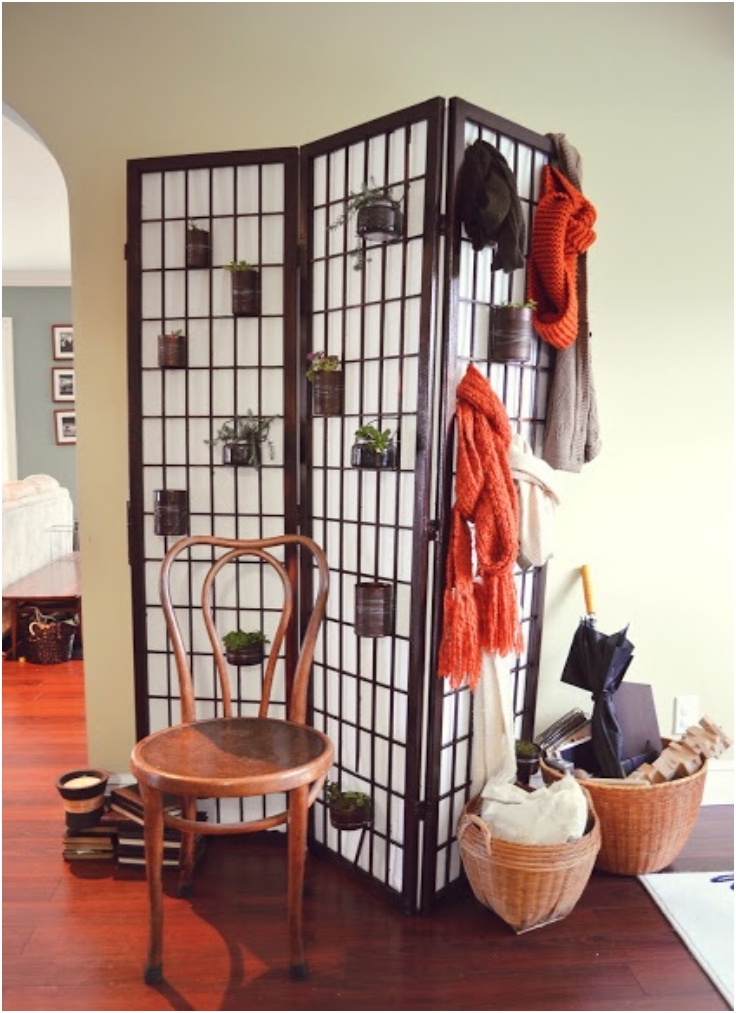 The shoji has been used in Japanese architecture for centuries and recently they have been perfect as changing screens or semi-translucent dividers. Now they have been awarded a new use as a living wall garden. If you have an old shoji screen this is your chance to finally reuse it.
Round Hanging Cement Table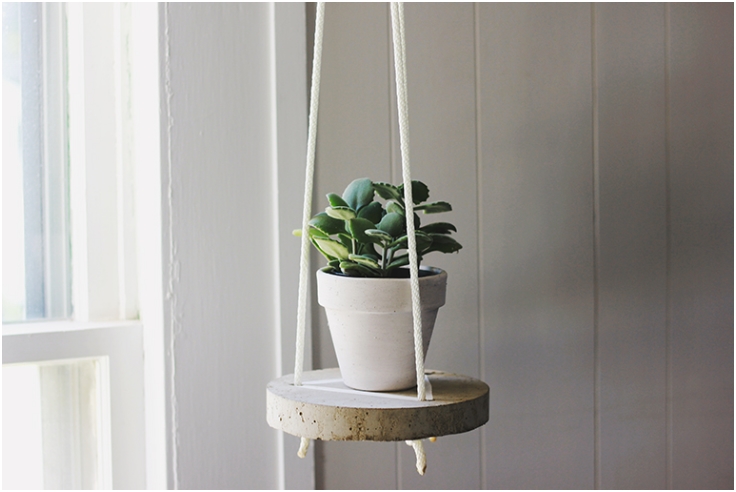 You like the look of a hanging planter, but it looks soo insecure for your taste, thinking that it will fall from its thin net any moment. You won't think that about this hanging plant holder. In fact, besides holding your plants, if placed properly it can even serve as an interesting end table.
Plantation Shutter Planter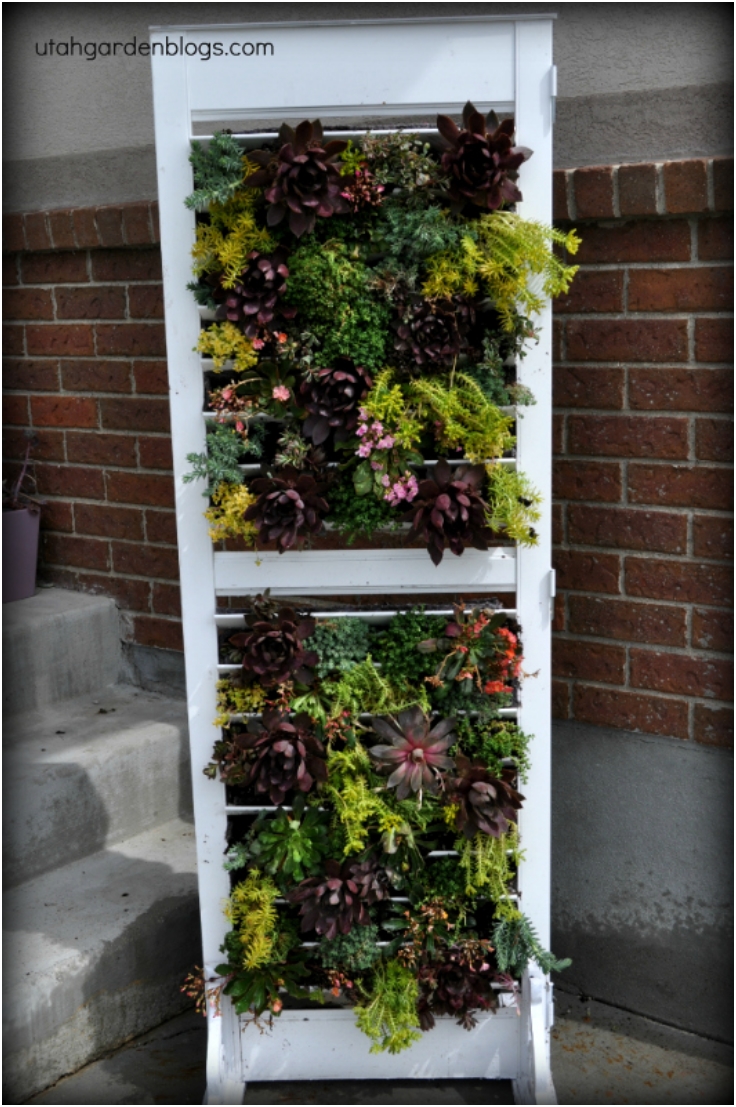 via utahgardenblogs.com
You have an empty wall at your home that you want to fill with plants but you don't want to put shelves. Your problem can be solved if you happen to have an old shutter lying around. You can make a whole living wall with greenery without drilling a single hole in your wall.
Recycled Upside Down Planters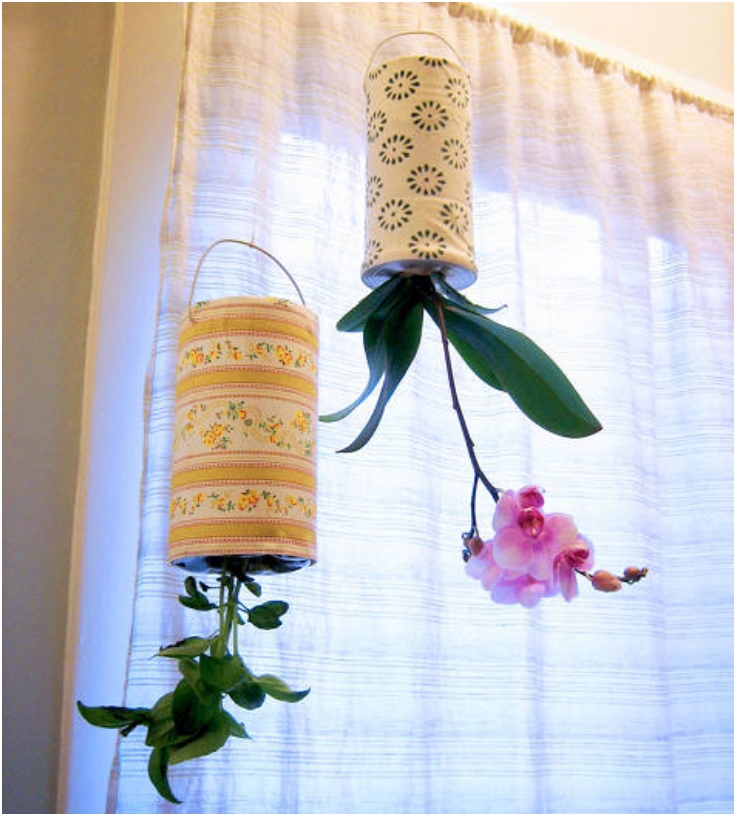 via passion-funny.blogspot.com
Hanging plants are all nice and pretty, but you've seen so many that they start to get boring. Then give a new spin on your hanging plants… A spin of 180 degrees to be exact. Follow this tutorial and hang your plant upside down. Don't worry they won't spill.
Tiered Hanging Pots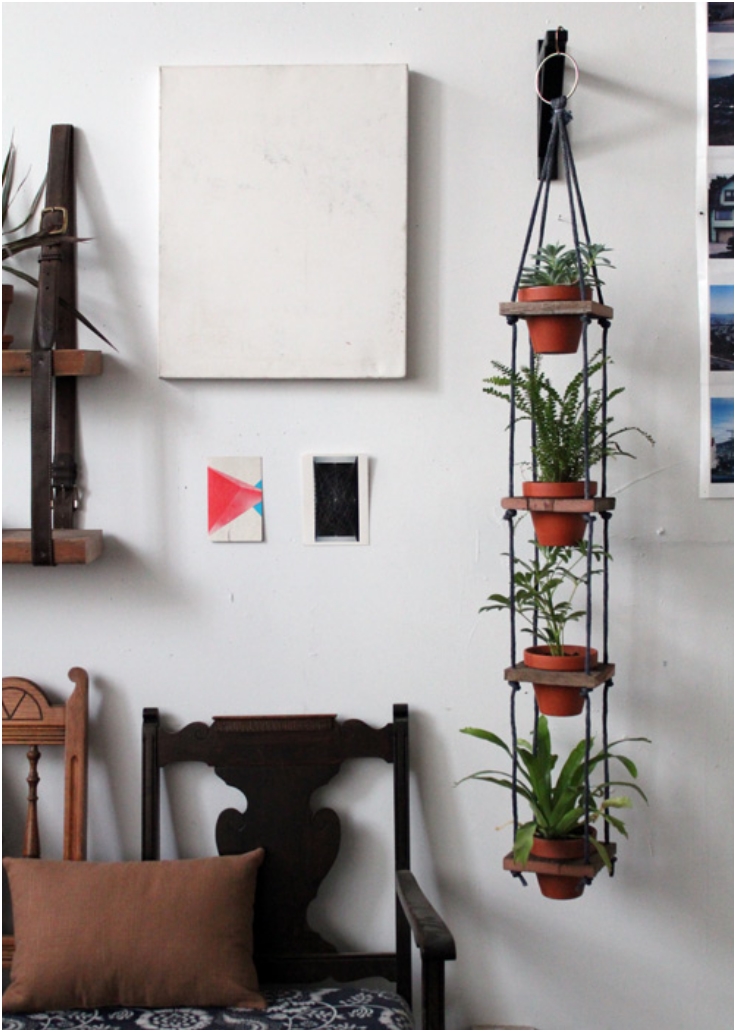 via designsponge.com
If one hanging plant isn't enough for you, you can always hang more, but you don't want to have your home looking like a jungle of hanging wines. Then make these tiered hanging shelves for as many potted plants as your room's height will allow.
Pallet Living Wall
Pallets can be used in countless ways, and here is another one. So far we've shown you living walls and hanging plants. This pallet project is a combination of both and will certainly find a place in your plans for the next time you redecorate your home.