Cowl scarves are truly unique clothing accessories. They look really cozy and warm, but when made from certain materials they can be worn all year long. Although cowls look very chunky, which is a look no woman likes, they still have a certain charm that can't fully be explained.
The crocheted or knitted cowl scarves with their variety of patterns are simply perfect for the winter season, but if you don't want to buy them and you only know how to sew and you have a bunch of old clothes, there is a way to make your own lovely cowl scarf by simply following these top 10 sewing tutorials.
Upcycled Sweater Cowl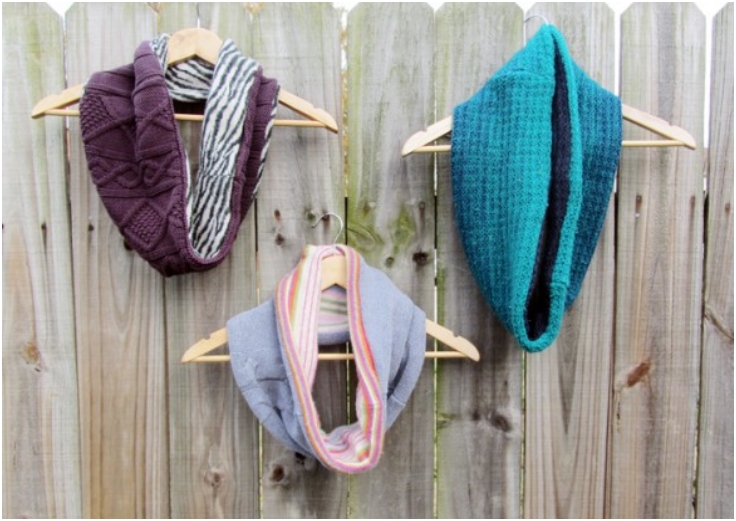 I'm sure you've seen those jersey knit circular scarves. All they have to do is cut out the t-body shirts and BAM! Scarf in the shape of a circle Why can't we do the same thing with sweaters? The warmth of a knit scarf is thereby achieved without the need to knit it. What a green way to keep warm!
DIY Braided Cowl Neck Scarf
Here is a lovely scarf that you can make with any leftover material you have from another sewing project. It is simple, yet it is lovely and cool. Since the braids are back in style big time, this scarf will make you feel modern and unique, and not cost you a fortune. Get inspired by this tutorial, and get your new scarf ready in no time.
Cate's Cowl – Free Tutorial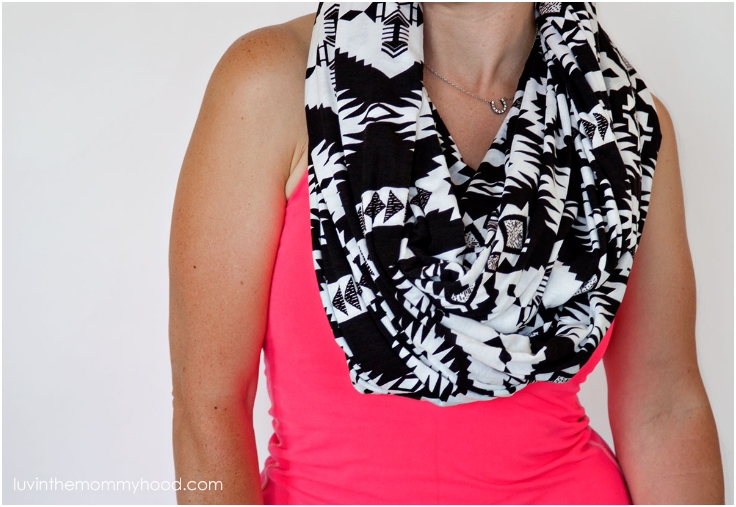 This cowl is the ideal complement to any outfit. Spring is approaching, and it won't be long before we see it! So, if sewing with knits has always intimidated you, now is the moment to conquer your fears! This project is great for learning how to sew with knits, so take on it!
DIY Faux Fur Infinity Scarf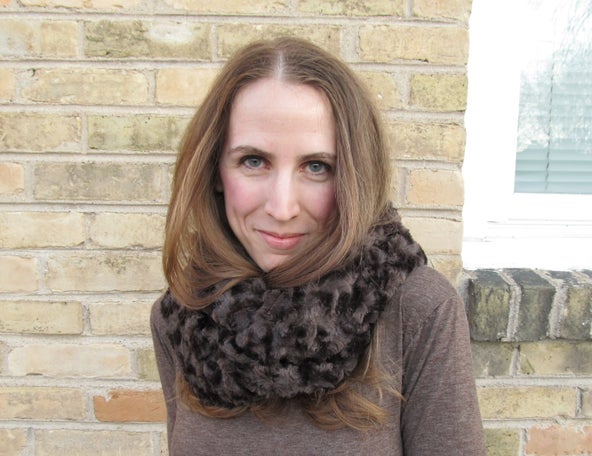 Inspired by all of the warm-looking faux fur winter accessories and infinity scarves, sewing a fake fur infinity scarf can be fun! This project is simple and inexpensive, requiring less than an hour to complete. Prepare to remain warm while looking charmingly trendy this winter!
DIY Cowl Scarf + Pom Pom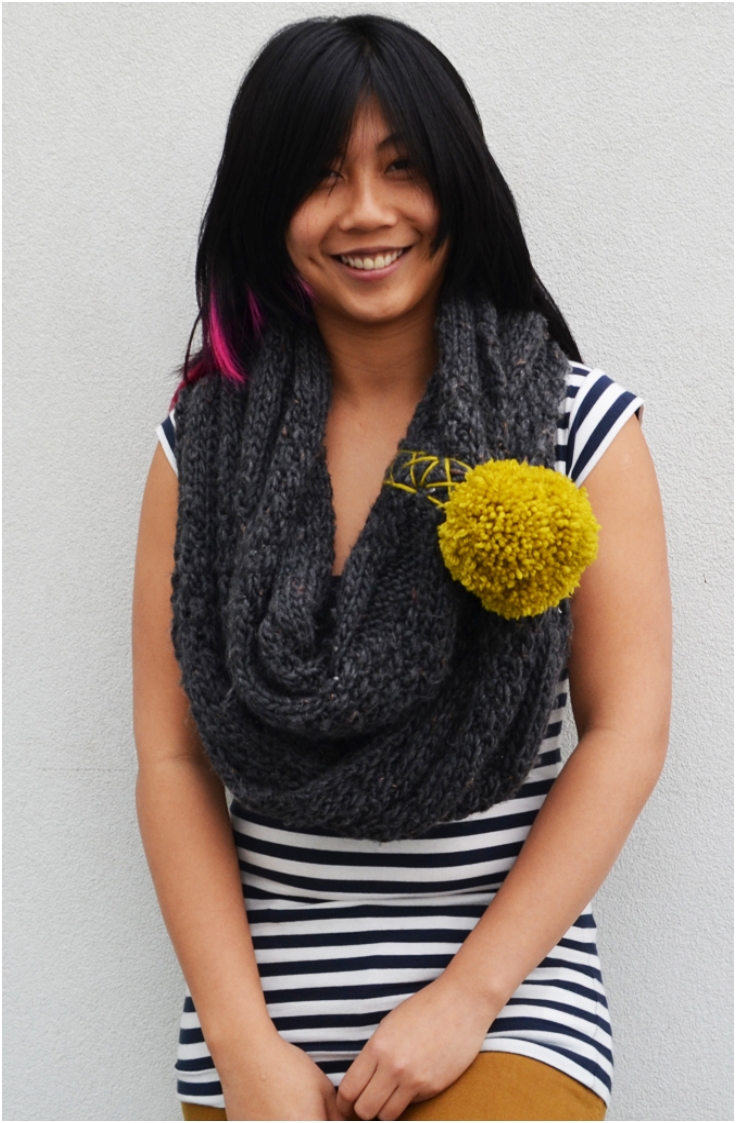 If you are a crafter and have knitted a long scarf that didn't turn out to be exactly what you have expected, here is an idea on how to turn it into a cawl. Join the ends, and add a pom-pom to make it even prettier and have it more cool and modern. There, you now have a new scarf that will be the new addition to your modern style.
Button Cowl (Step-by-Step)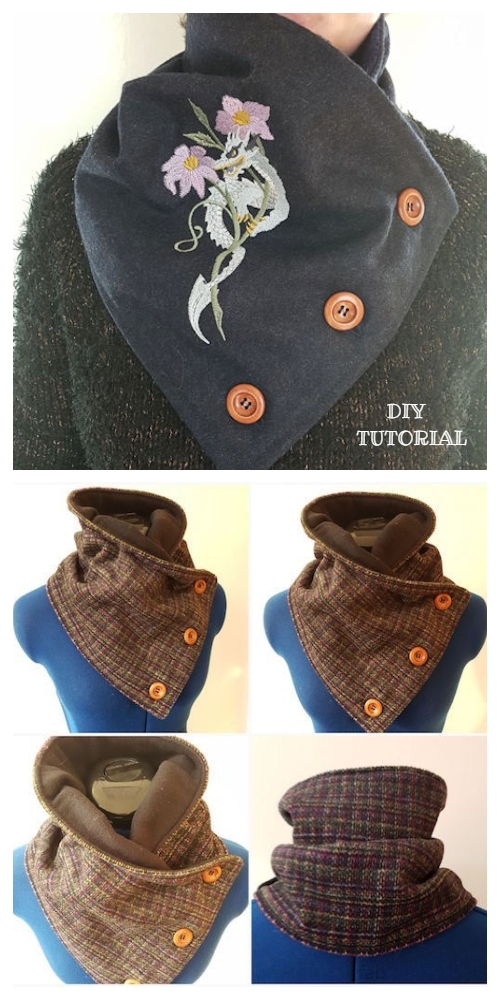 Here is a great project for all of you that love wearing cowls inside and out. It is a very versatile project because you can sew it or knit it in whatever pattern and color you want. You can make it with scraps from older projects and gift it as a great idea to give it as a gift to your loved ones, or simply treat yourself with a new scarf that will make you look cool and posh.
Cowl Capelet Free Pattern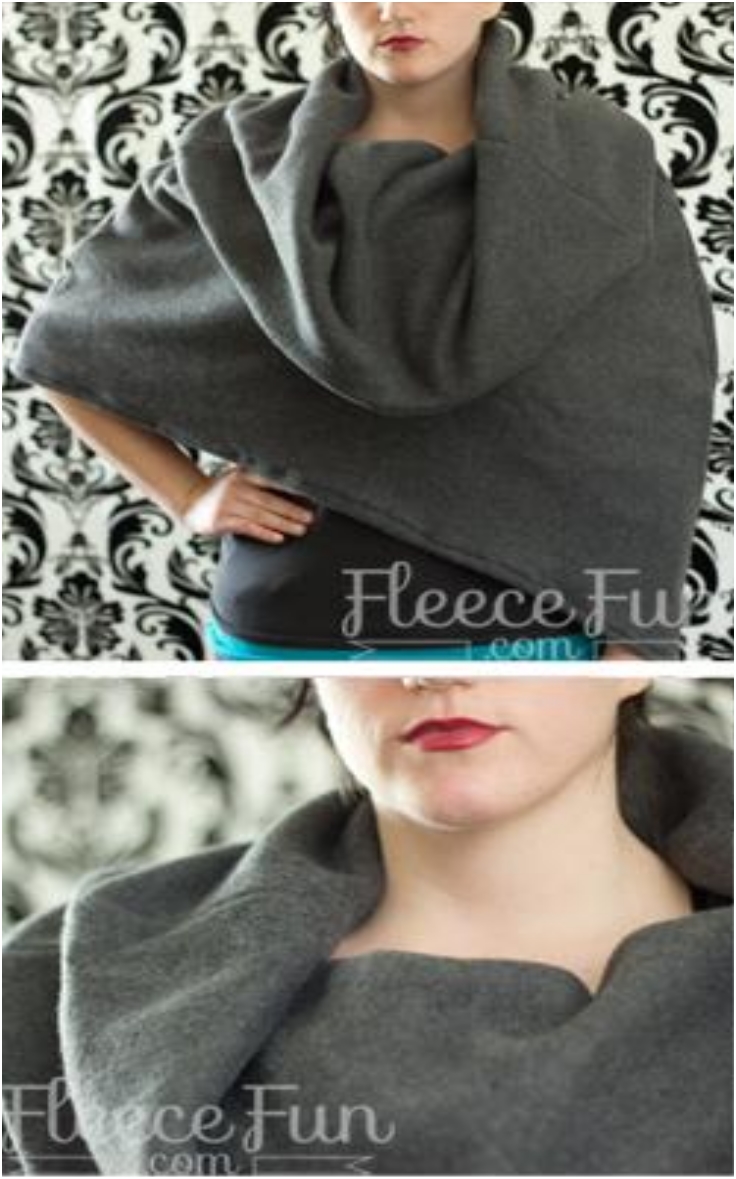 With this free pattern and instruction for a cowl capelet, you can build a trendy wardrobe essential. This stylish capelet can be created with a thicker collar for added warmth. The bottom of this classic-looking piece was asymmetrical, and the collar was charmingly oversized. The pattern is clear, and a skilled sewer may easily do it within an hour.
Chunky Pom Pom Cowl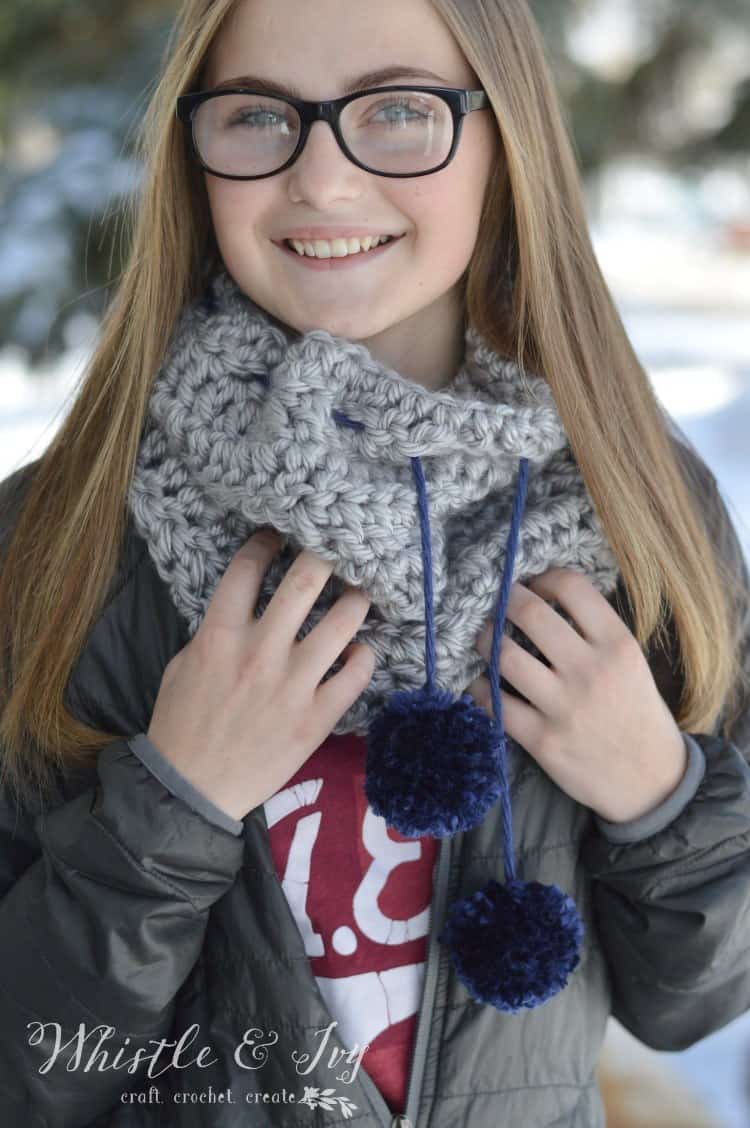 If you want to refresh your old and plain cowl, have a look at this tutorial. It is as simple as making a pom-pom, but also so cute and cool to make you look pretty and cozy the following autumn and winter.
Button Up Cowl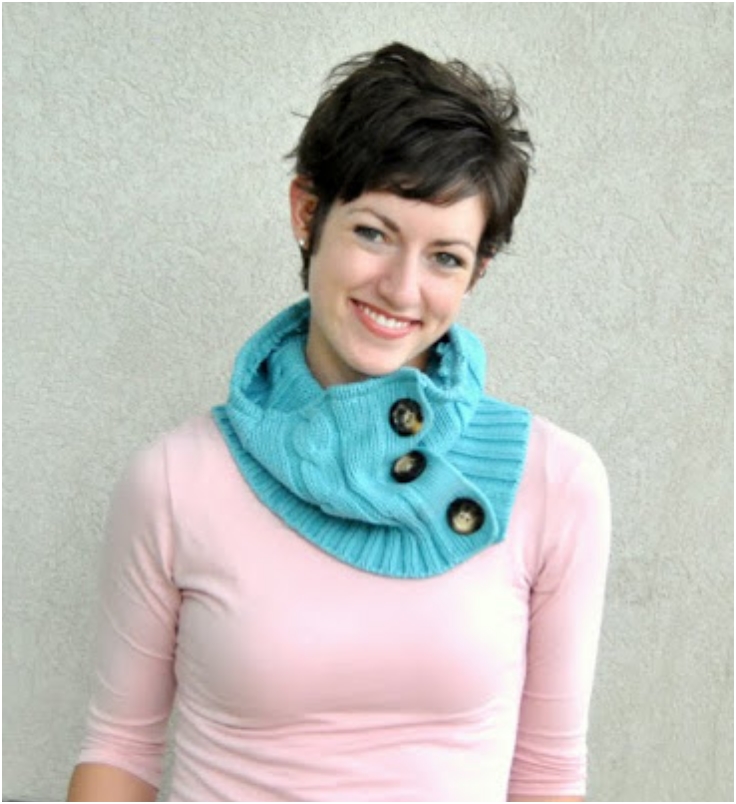 You might just want to start and finish a project in a few minutes so you can sit back and relax. With that in mind, here's a quick and simple winter cowl for the lazy crocheter! It's made from a tattered cardigan. Remove the buttons from a cardigan you won't be wearing again and trim it to the length you want for a cowl. That's all there is to your new cowl!
Cowl Scarves From Old Sweaters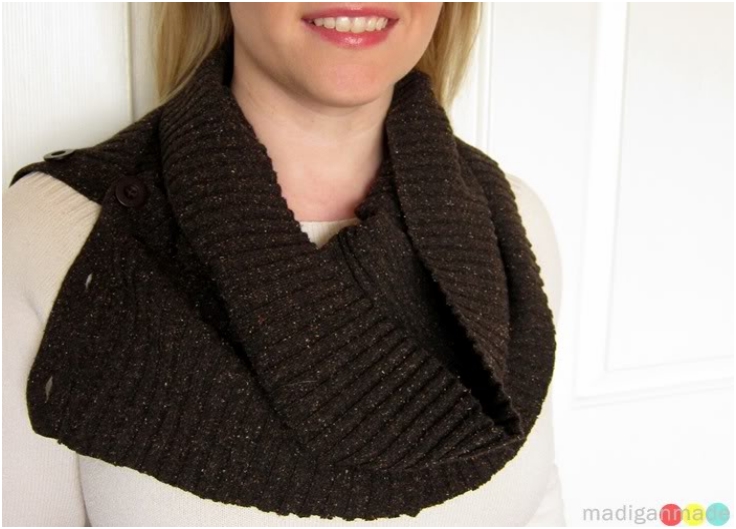 Clothing refashioning has been popular for a long time. It's fantastic to be able to repurpose a few old sweaters! Don't get rid of some of your sweaters because you liked the color and texture, but they didn't fit quite right. Cute cowl scarves may be made with a pair of scissors and a short run through the sewing machine.
Now that you've seen our list, get inspired and start creating. You will get a bunch of new ideas and make yourself some very unique creations. Share it with us in the comments below.