Accessorizing can entirely change the look of an outfit entirely, which is why women love having different jewelry pieces, especially necklaces. While necklaces can be a lot affordable than buying a whole new outfit it doesn't mean that we must spend a fortune on a few trinkets, no matter how cool they look.
In fact, you can make a whole collection of unique and fun necklaces from everyday items you have at home, but if you really like to make something durable and aesthetically-pleasing, that won't look like a DIY piece, you should check your hardware items, more specifically the washers.
These perfectly round metal disks with holes are some of the easiest items to modify into a very wonderful pendant. Its flat syrface makes it easy to paint on or apply stickers or any patterns and the neutral round shape makes it perfect for any outfit.
To get you started on creating your new necklace pieces here are 10 tutorials you can make your own fantastic washer necklaces with surprisingly little effort and money. And as an added bonus, they also make the perfect inexpensive gift for your friends.
Washer And Wire Necklace
You don't have to be a jewelry maker to create an intricate jewelry piece with wire. Two different sized washers, some wire, and some beads of your choice is the basis of these sunburst-looking pendants. A very cheerful piece done with the basic skills of wrapping a wire around the washers.
Tutorial on Multi-Colored Flower Washer Necklace!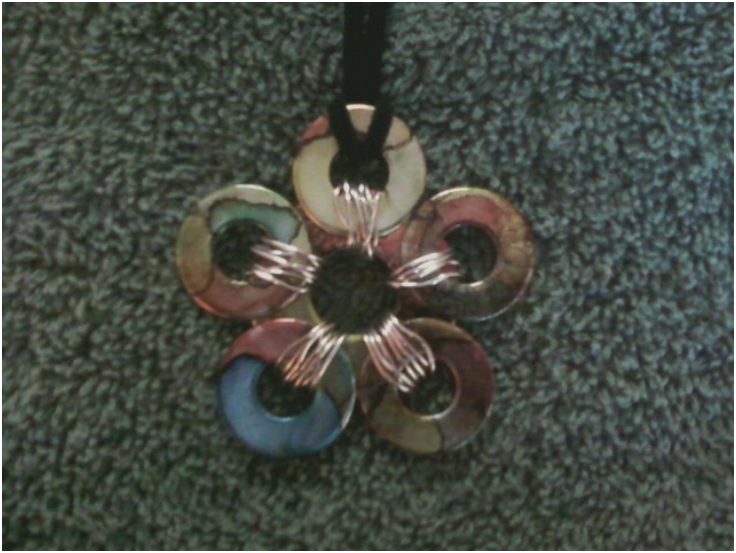 Flower-themed jewelry is also very popular, but not everyone is keen of the more realistic-looking pieces. Too boho or hippy for some tastes, we presume. But few would find a flaw in this washer flower pendant. It's edgy, yet elegant, and you can play around with the coloring to make it suit your style perfectly.
Washer Necklace Tutorial
Here's another example of how you can play around with the design of the washer pendant, and make it suitable for any age and style. Choose a neat pattern and fun little beads with letters or shapes, and you can create a whole variety of these circled pendants.
Stamped Washer Necklace
Stamping metal is easy and a really cool craft/hobby to try. And if you already have the stamping kit or are considering giving it a go, this is a nice project to work on your stamping skills. Washers are very affordable, so if you mess something up, you can easily replace them and try again. And in the end, you'll end up with a very lovely and personal piece of jewelry for yourself or your dearest friends and family.
DIY Washer Necklace
Statement necklaces are on the larger side and they truly make, well… A statement. Since they are so big and glamorous, you might think they're difficult to make or would take a lot of time and material. In reality, it can be a lot easier than you think, You can create a decent statement necklace by just joining a handful of washers with some jump rings in a pattern you like. Easy.
Washer and Ribbon Jewelry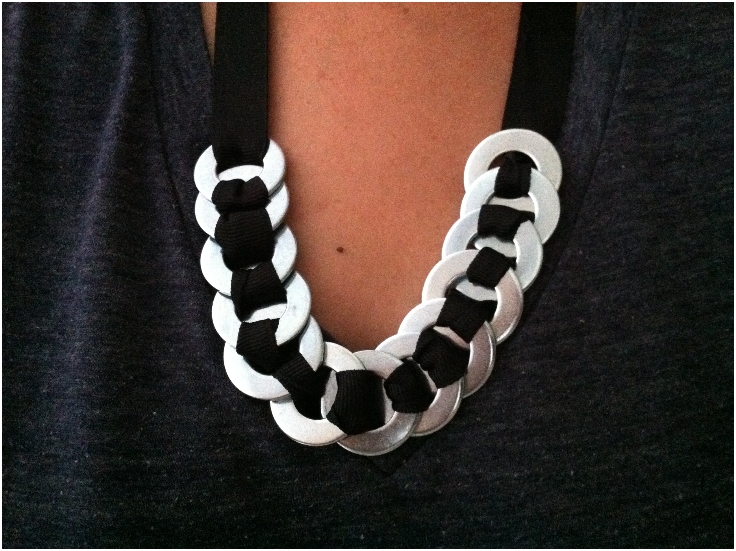 Here is a design that combines a few different materials, giving the hard look of the metal washers a softer touch. And all you need is a nice ribbon, Putt the washers on the ribbon, arrange them, and you have yourself a party-ready elegant necklace in seconds.
Washer And Embroidery Floss Necklace
Embroidery is not everyone's cup of tea, but if you have some spare embroidery floss, here is the perfect project to use it on. Embroidery floss comes in many pretty colors, and you can use all the color combinations you can think of, for any and all holidays and occasions. Think about it, you'll never have to buy a themed jewelry piece ever again.
Alcohol Ink Washer Necklace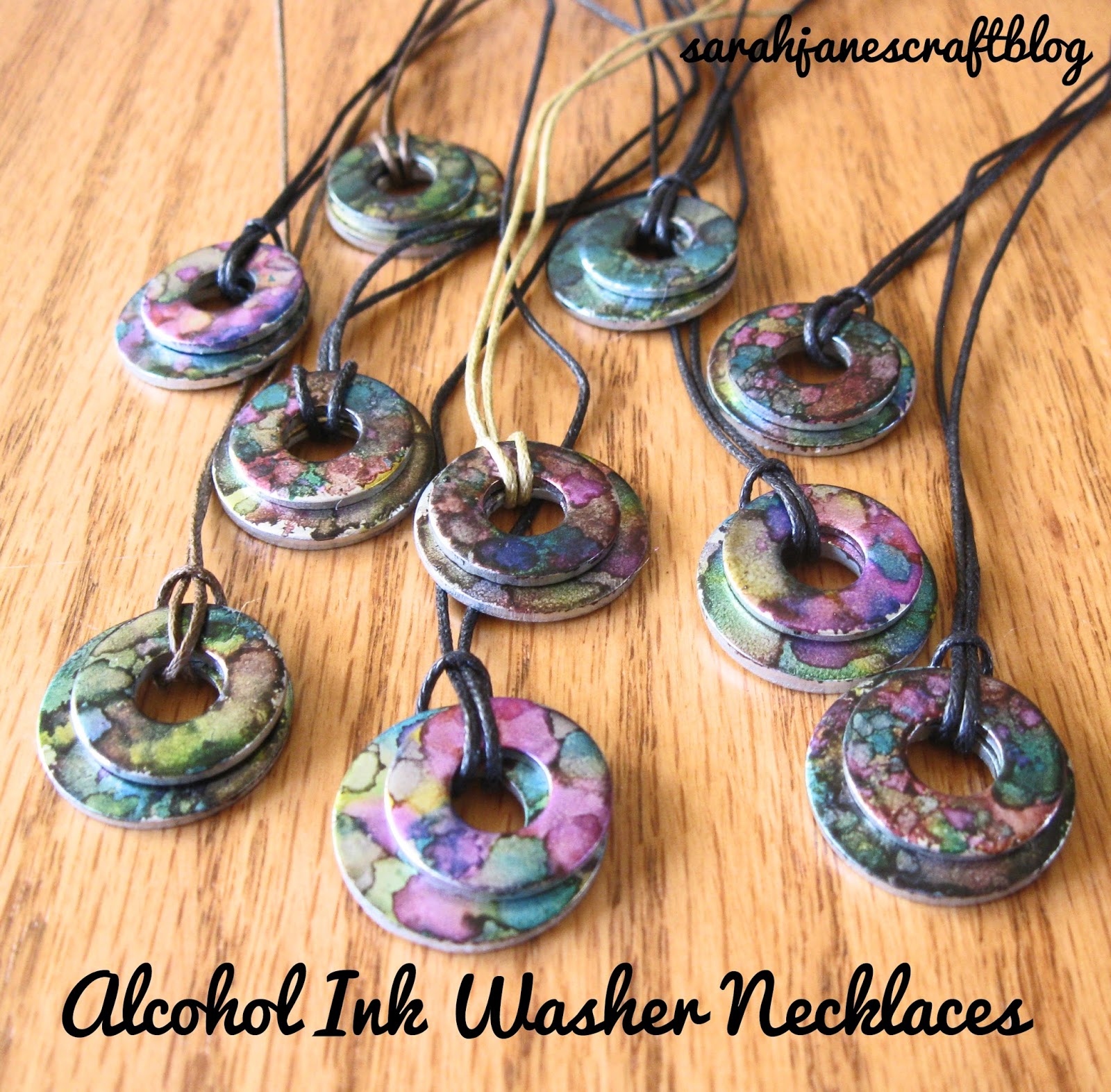 There something special about marble looks that everyone likes, but when you try to make them, they don't always come out just right. This is a good alternative with a lot less chance to mess it up. So if you like a vey colorful pendant, you should definitely try this technique.
Sports Washer Necklaces
Jewelry doesn't always have to be just for the girly girls or for special occasions. It can be just for fun or to show off your love of an activity or sport. Washers will provide you with the perfect base for that as well. You have to admit that all sports lovers of all ages would definitely appreciate getting a necklace, pendant, or even a keychain like this.
Mickey Mouse Washer Necklace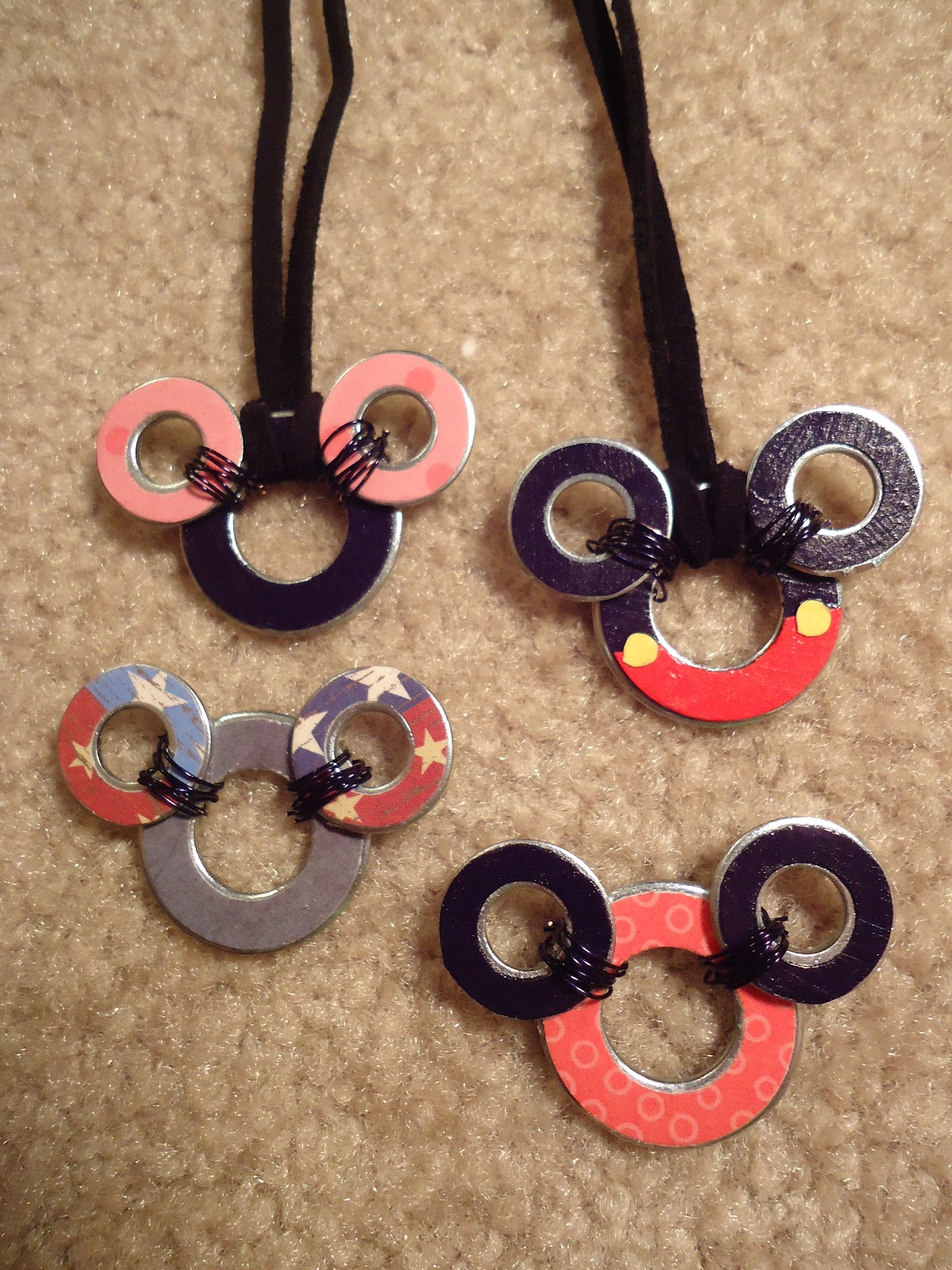 For our last projects, we just wanted to show and remind you that you can play around with different sized washers and come up with some pretty awesome pendants in shapes that are hard to find in stores. Here is how you can make some pretty decent Mickey Mouse pendants, or you can try making a snowman, or whatever other character you can think of just from circles. Have fun.
That's all the washer necklace projects we have for you for now. We hope we stirred your creativity and make you think of all the possibilities other overlooked items in your home might have. Have fun creating and leave us your thoughts, ideas, and suggestions in the comment.