There are two more weeks till Easter, but everyone is already excited about it. Now, it's a perfect time for making decisions about the biggest Christian holiday.
How you'll decorate your house, what you will cook and of course, which drinks will you serve for the big day?! Without exception, cocktails are part of any holiday table, and this year will be the same!
That's why we've made an article where we've gathered ten perfect alcoholic cocktails for Easter.
Choose one or a few of these amazing recipes and satisfy your family members in the best possible way. Happy Easter, everyone!
Carrot Mimosas
We're opening the Top 10 Perfect Easter Alcoholic Cocktails list with a drink that requires just 5 minutes for preparation. These Carrot Mimosas are a mix of beer, wine, liquor, and pure carrot juice. For a real Easter effect, put some carrot stems or parsley sprigs on the top of the cocktail!
Easter Mimosa Punch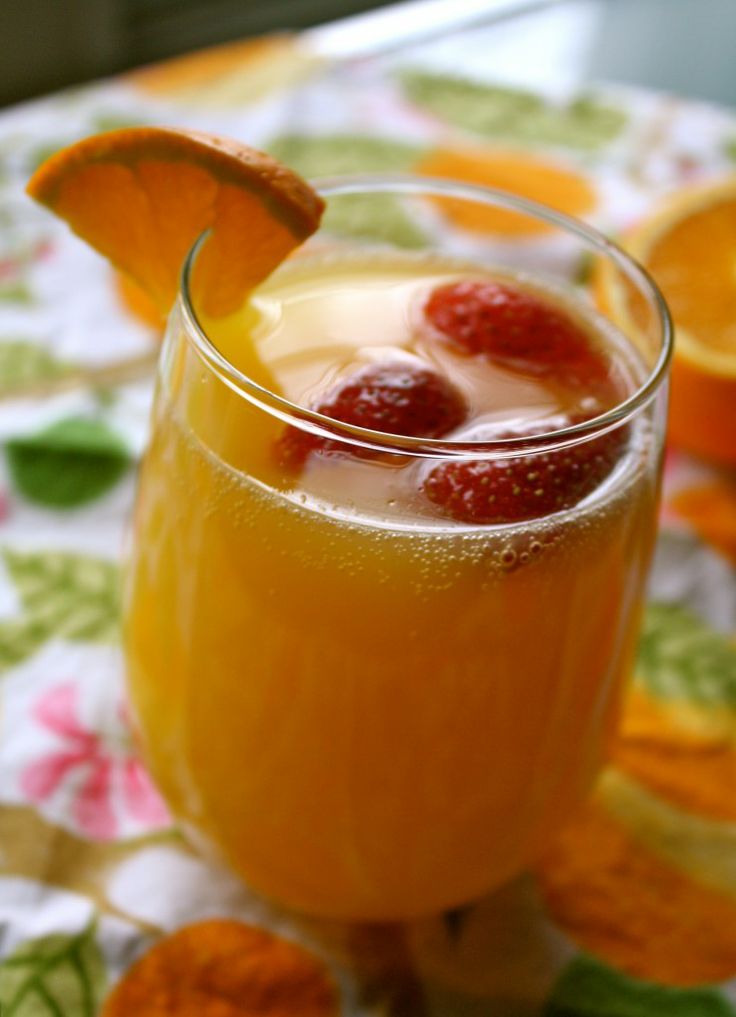 Mimosa Punch is a great refreshment for Easter brunch with your family. You can make this cocktail with just a couple of ingredients, like orange juice, pear nectar, Cointreau, and dry Champagne. Use strawberries and orange slices for garnish and a better taste!
Delicious Easter Cocktail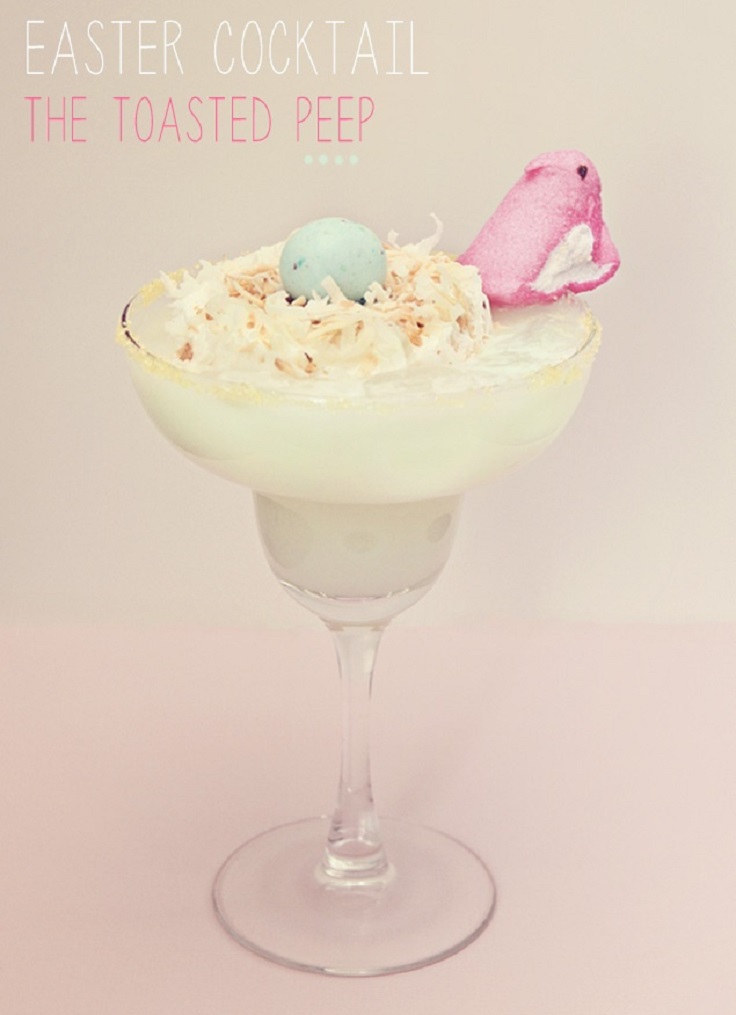 via susantuttlephotography.com
One of our favorite suggestions, this cocktail which is made out of vodka, lemonade, shredded coconut, and sour apple pucker, is a real deal for the upcoming holiday. It's a wonderfully decorated beverage that will accomplish any Easter get-together!
Strawberry Grapefruit Mimosas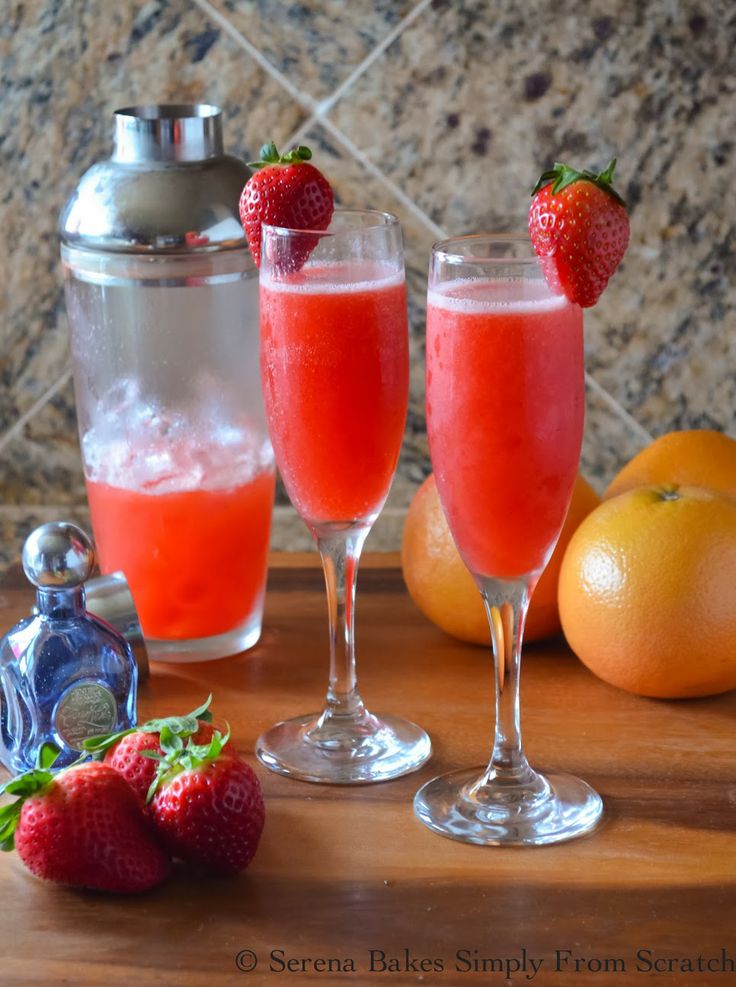 via serenabakessimplyfromscratch.com
No one can resist a glass full of strawberries, and this cocktail has it all. Strawberry Grapefruit Mimosa combines big and small strawberries in it, plus grapefruit, tequila, and pink Moscato champagne. Totally flavorful; everyone will love it, that's for sure!
Carrot Easter-ita Margarita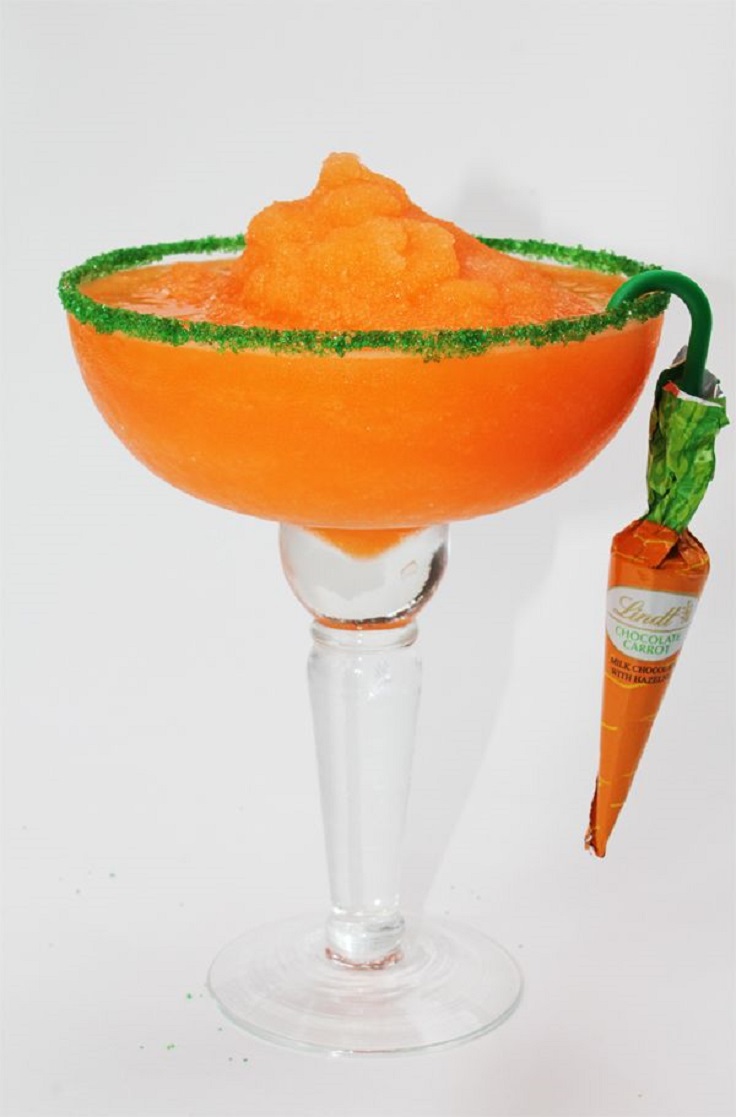 One more carrot cocktail, but what can we do when bunnies are a number one Easter decor, and they love to eat carrots?! This idea is completely different than the previous one because it's infused with tequila and freshly squeezed lemon and orange juice. For more original garnish, you can use chocolate carrots and dip the rim in green sugar! Cheers! Wondering the difference between a margarita and daiquiri? Click here
Marshmallow Peeps Martini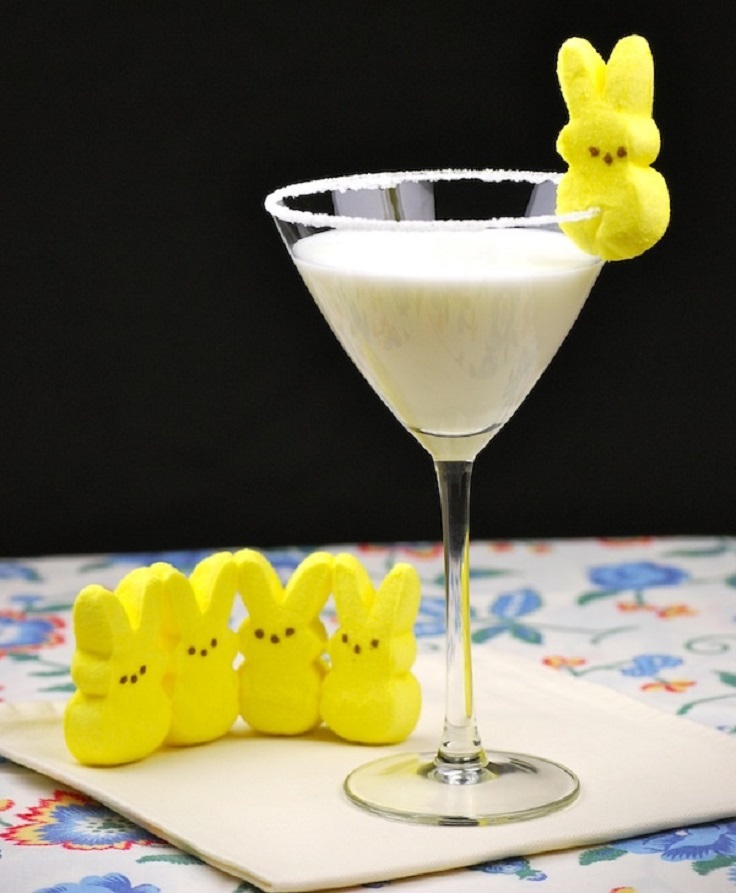 via sheknows.com
Here is a cocktail that shares an amazing Easter spirit around! Yellow-colored Marshmallow bunnies are a great accomplishment for a cocktail that's based on marshmallow vodka, vanilla syrup, and cream. They look adorable, and you can even use them for non-alcoholic cocktails for your little ones!
The Peeptini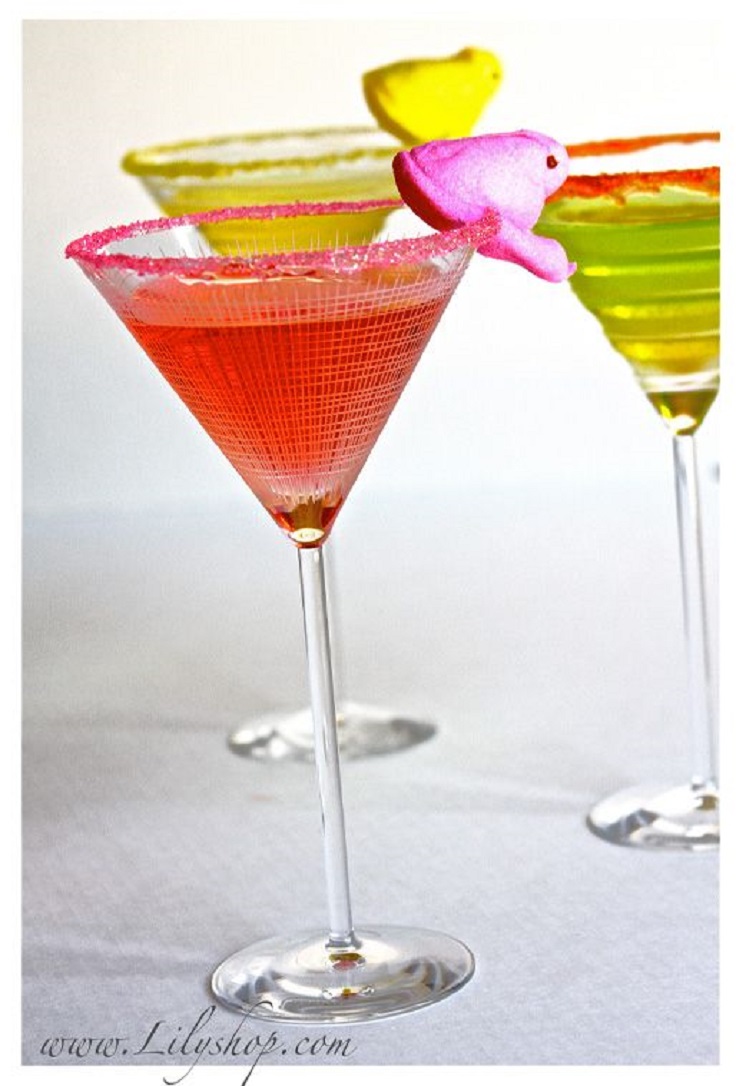 via lilyshop.com
Martini, which is garnished with little peeps, is called Peeptini! This is a well-known Easter cocktail around the world which adds a festive touch to any Easter table. If you want to get the more noticeable color of your cocktails, then add a drop of food coloring in every glass…what a trick!
Spring Sangria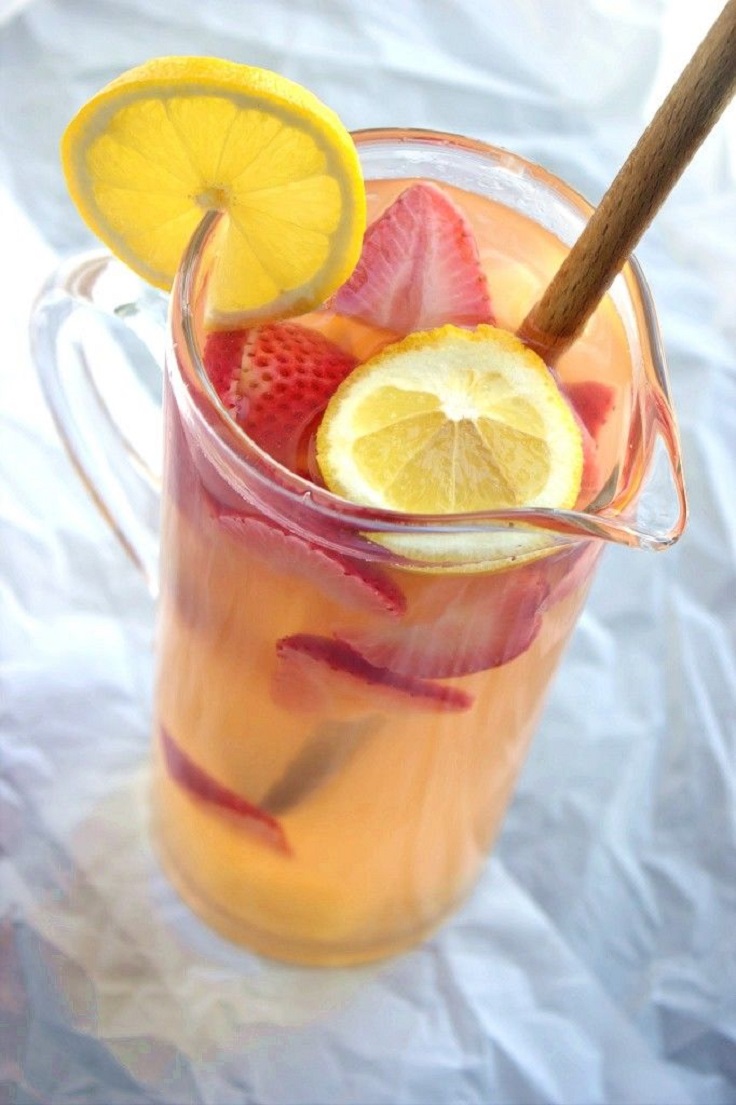 via andtheycookedhappilyeverafter.com
Spring Sangria is the best option for Easter Sunday brunch with your loved ones. It's light but a delicious suggestion that'll satisfy every taste, even those who don't prefer cocktails!
Caramel Cadbury Egg Martini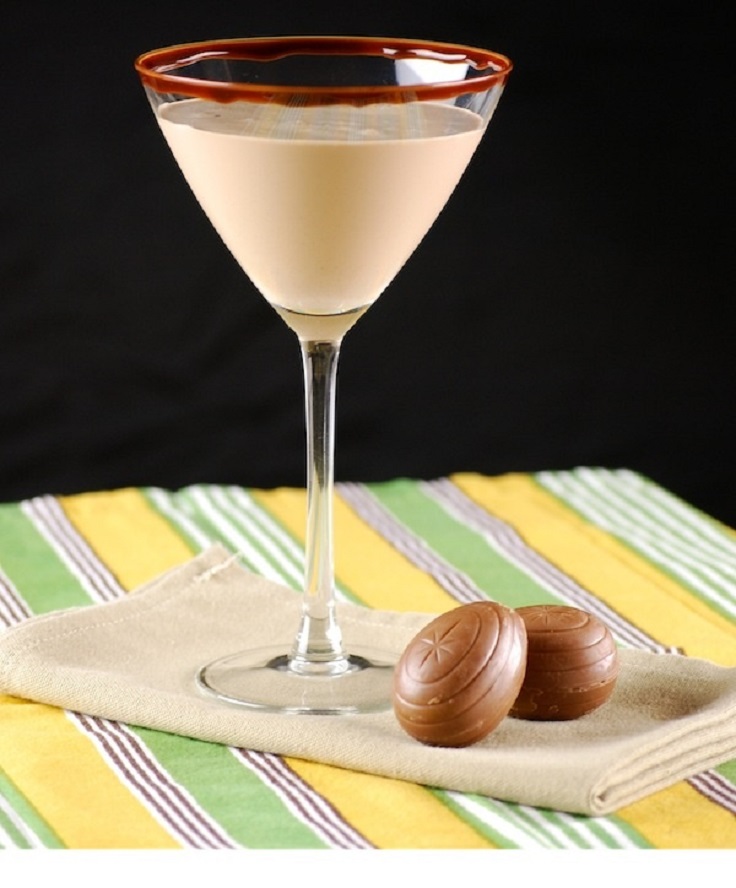 via sheknows.com
Mmmm, who wants to enjoy the taste of chocolate for Easter?! Everyone, without exception! By making the Caramel Cadbury Egg Martini, you'll have two in one, an alcoholic drink, and a chocolate flavor! Sounds yummy!
Easter Basket Cocktail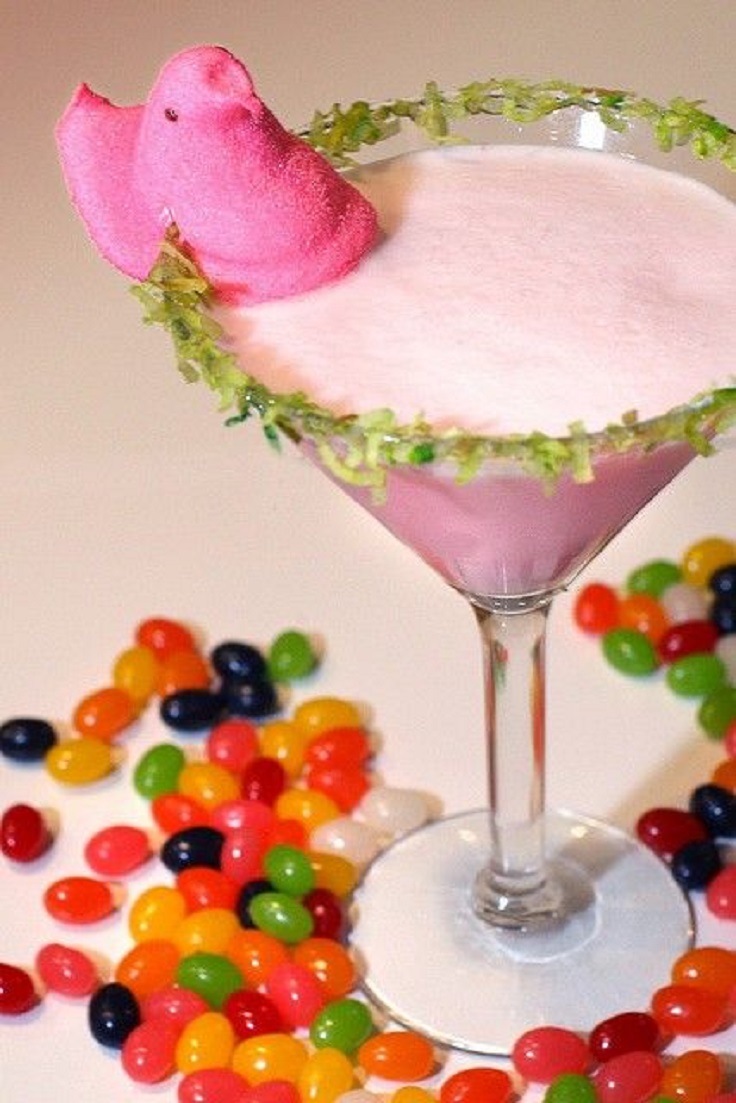 via drinkedin.net
We're finishing our article in a genius Easter style! Easter Basket Cocktail is an easy suggestion made out of cherry vodka, triple Sec, milk, and Dash Grenadine. The best part of this beverage is the garnish which is festive and marvelous at the same time!