One of the most famous catholic holiday in the world and one of the most amusing for everyone too, but, this day is celebrated the most by the Irish people across the globe. The Saint Patrick's Day is an interesting way to have some fun with the people you love, to wear and drink only green stuff, because the green color is an unofficial sigh for the holiday.
On that particular day there are parades in many cities around the world and everything is amazingly green and magical.
So, here is our list of top 10 best green cocktails for Saint Patrick's Day to help you get in the mood more easily. They are easy for making and we hope that you will try at least some of them.
Have a great time all of you!
Irish Eyes
The Irish eyes cocktail is a very good start for our list that you will surely love. A cocktail with a really refreshing taste that will delight everybody around you. Just take a look at the full recipe.
Recipe via digthisdesign.net
Champagne Mojitos
We all know what means mojito or a glass of good champagne, so, the combination between these two ingredients it's unbelievably good. Celebrate the holiday with a true class drink like the champagne mojito that we are offering to you here.
Recipe via strudelandcream.com
Whiskey Cocktail
The whiskey cocktail idea is one of the simplest on our list, but, that doesn't mean that it can't be a great choice for you. Try and make it and you will see that the original recipes sometimes can be better than the others.
Recipe via natureinsider.com
Jameson and Ginger Cocktail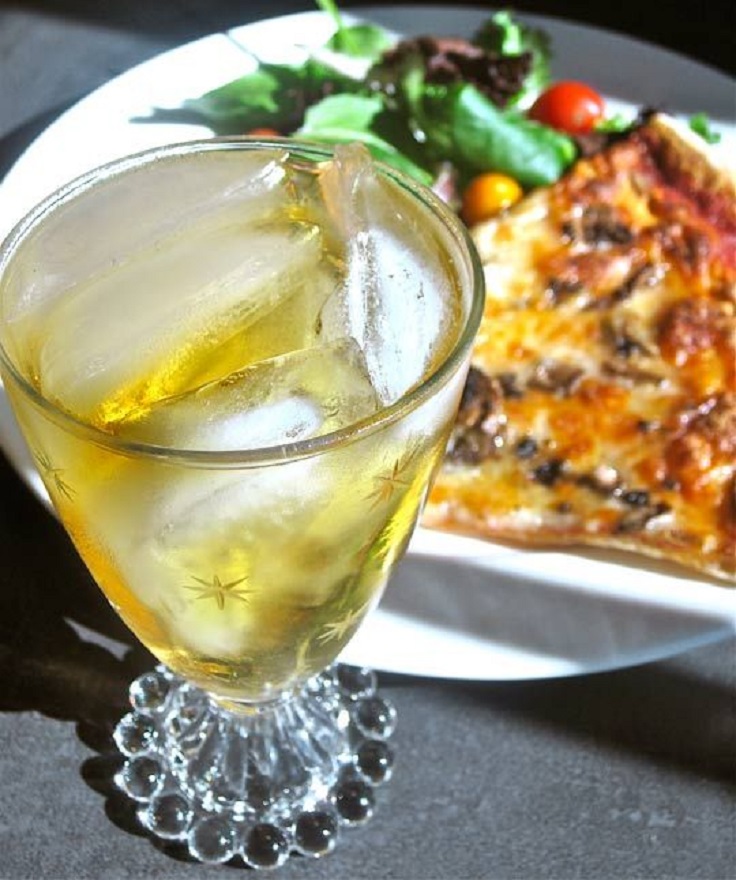 You all have heard about Jameson, a famous brand of whiskey. So, we are sure that you all will be tempted by the Jameson and ginger cocktail recipe, because ginger goes really good with every whiskey.
Recipe via thekitchn.com
Shamrock'n-tini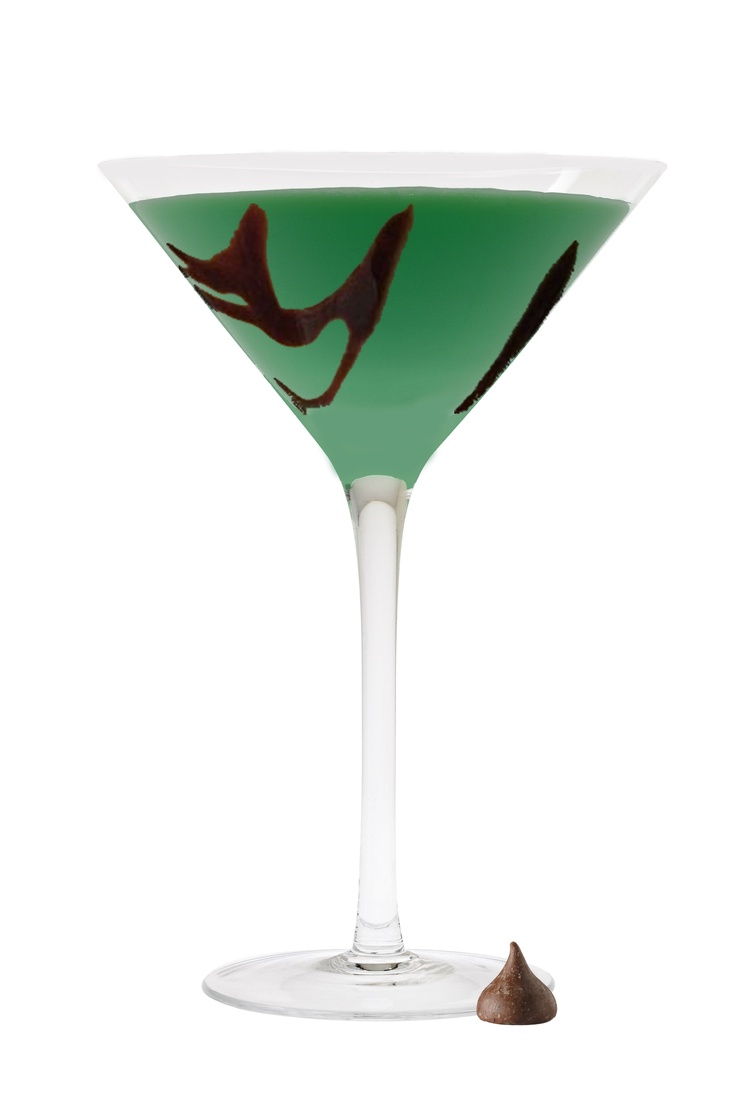 Our first cocktail that contains vodka in it. Vodka is one of the best alcohols for making light and refreshing cocktails, so, take a quick look at the full recipe for how to make shamrock'n-tini and see for yourself.
Recipe via tipsydiaries.com
Pot Of Gold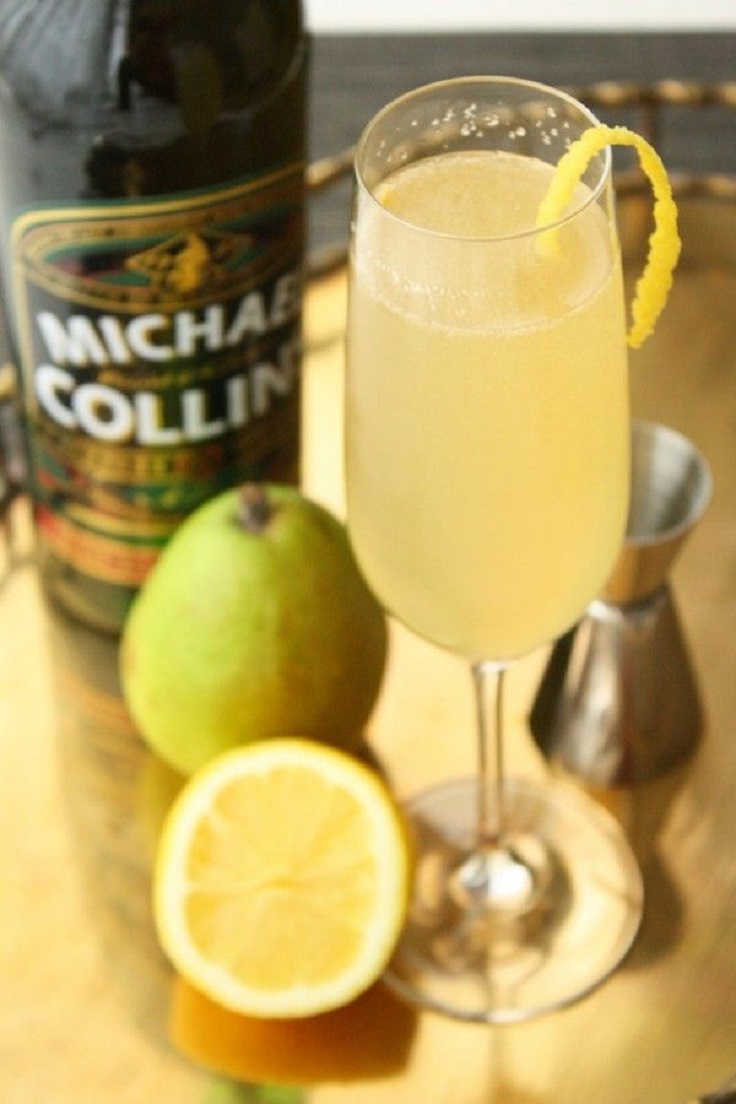 The pot of gold cocktail recipe is really something that's out of the ordinary. A Cocktail that has more than one kind of alcohol and many other ingredients it must be very good and a real party maker.
Recipe via theglitterguide.com
Green Gin Cocktail
A green cocktail with gin in it that will make everybody around you very happy. It's very easy for making, so, just take a look at the recipe that you can find in the link below and follow the instructions step by step.
Recipe via ilovemygrub.com
Mint Ginger Melon Cocktail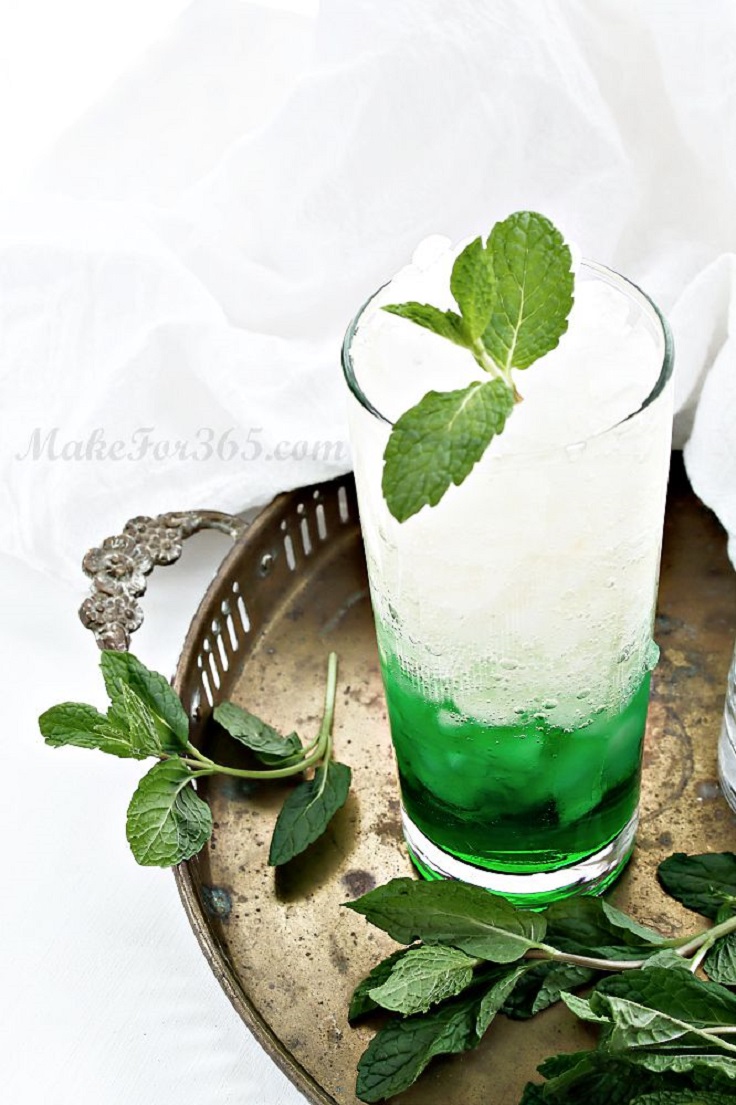 One of our favorite cocktails on this superb list that nobody can resist. It has a fantastic taste that will make you crave for more, but, watch out, because it has white rum in it. Get the celebration started right away!
Recipe via makefor365.com
Iced Jasmine Mint Green Tea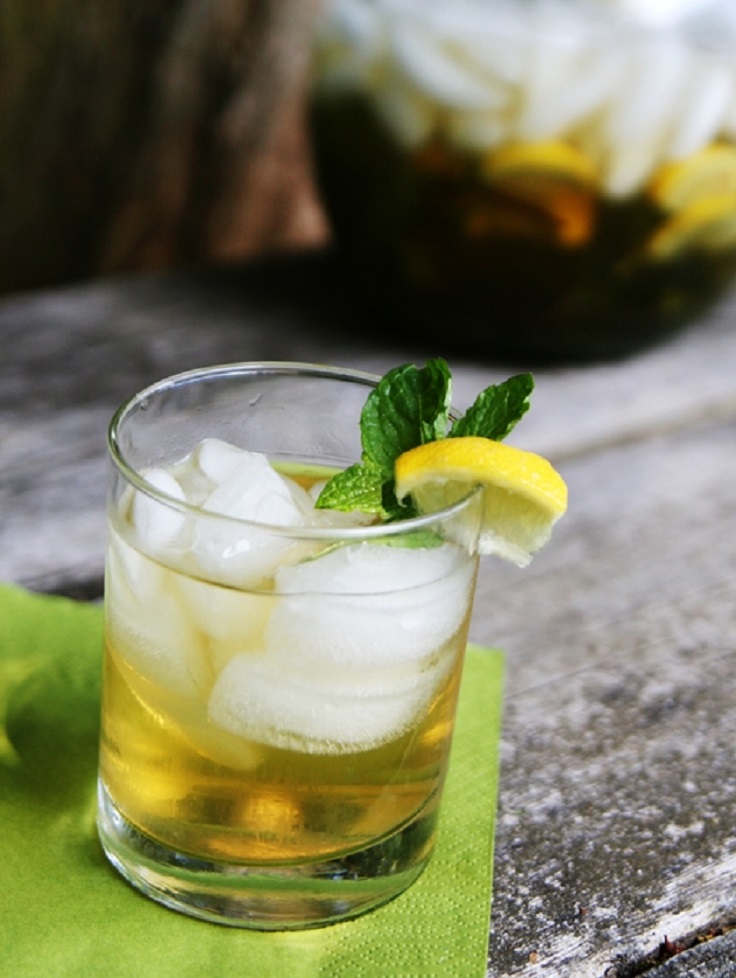 And finally we have arrived to one of the two cocktails that don't have any kind of alcohol in them. The iced jasmine mint green tea is a great choice for everyone who doesn't like alcoholic drinks.
Recipe via savorysweetlife.com
Green Grape Spritzer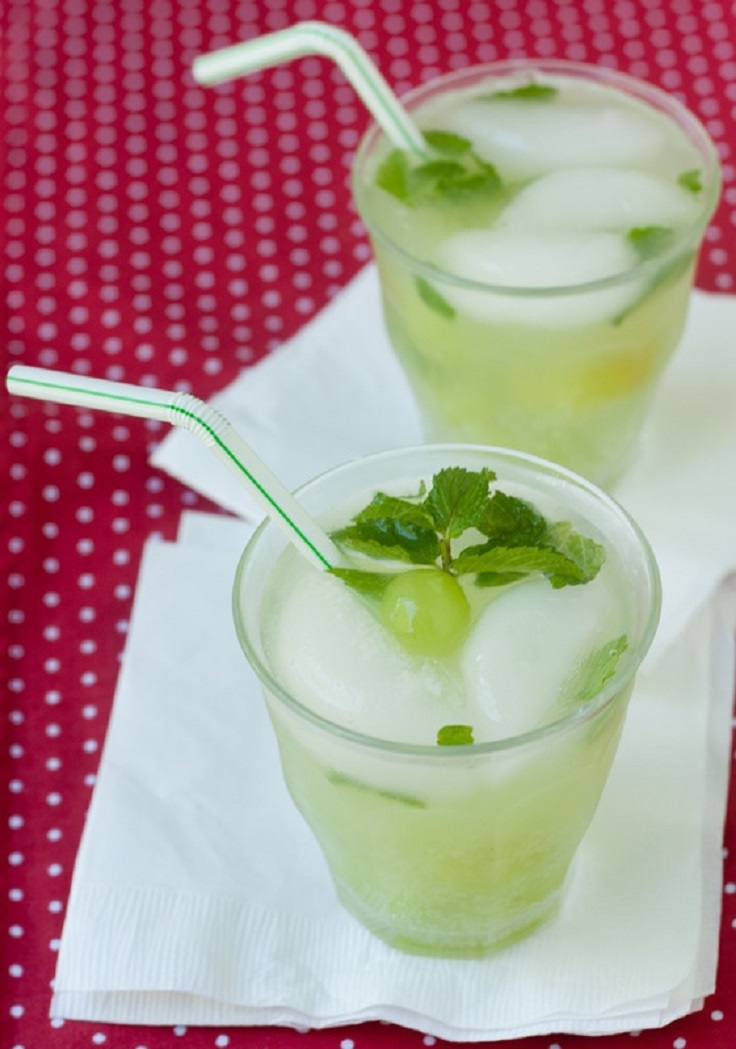 The second non-alcoholic cocktail is an exquisite idea for every one of you who doesn't like to drink alcohol on this special day. The green grape spritzer is an easy cocktail for making and a refreshing one too. We have come to the very end of our classy list and we hope that you will all have a great time on Saint Patrick's Day!
Recipe via gojee.com