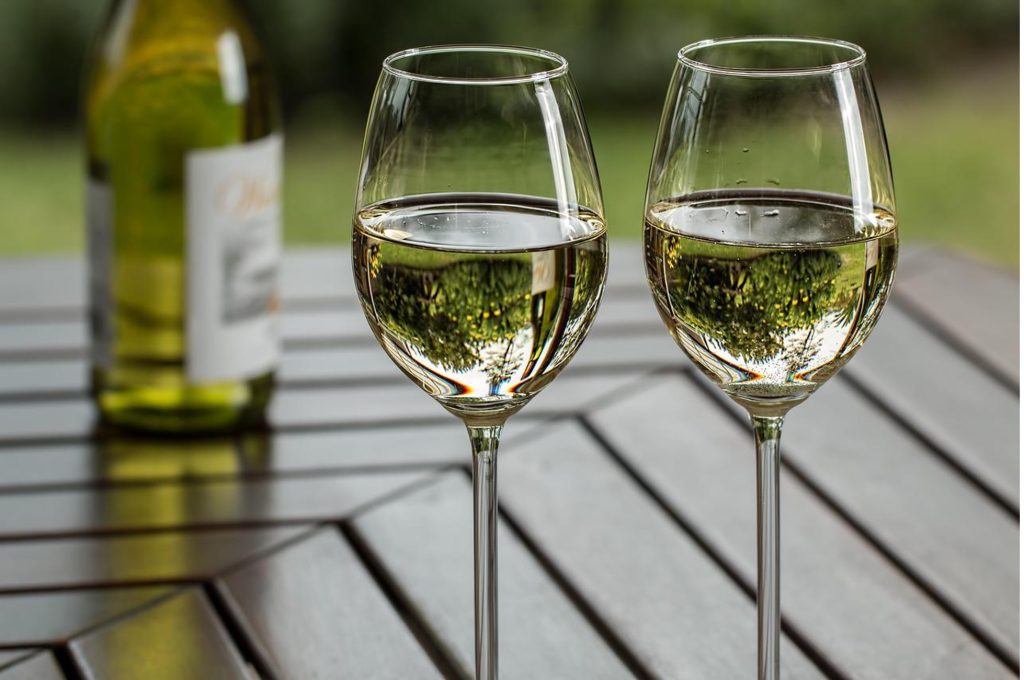 Chardonnay is the world's most loved white wine. Its versatile green-skinned grapes have adapted to growing in many parts of the world. The flavour profile varies based on age and climate giving you a clean, crisp glass or a richer oaky experience depending on the type. Chardonnay has long held pride as one of the world's best white wines. Part of the charm for winemakers is that this grape gives them a custom license to decide the degree of the malolactic fermentation process for themselves. This curbs the acidity and makes for a creamier finish.
From the low oak Chablis of Northern France to full oak versions like the well-known Burgundy and great tasting offerings out of South America. While the oaky, warm and sweet fruit flavours come from the warm climes of the new world of South Africa, the USA, and of course, right here in Australia.
Continue reading below to discover the best ways to serve Chardonnay to get the full-flavour experience.
Taste Experience
Primary notes are those that come directly from the grape. The primary flavours of Chardonnay include zesty lemon, a chalky mineral hint of apple, and some tropical fruit notes. A cooler climate produces a crisper wine with a more potent lemon base. This can also be true if the grapes are harvested earlier. When the grapes have more time in the sun before harvest, their sugars increase, lowering acidity and allowing the fruits to ripen and round out.
Secondary notes come from the winemaking process itself. The first wave of notable secondary flavours in Chardonnay includes vanilla, coconut, and warm spices like cinnamon, nutmeg, and allspice. These are imparted from the oak ageing process and vary based on wood origin (French or American), the vessel's shape (barrels, chips, or staves), toast level, and ageing duration.
The second flavour comes from the making process known as Diacetyl. Diacetyl is what gives a wine that 'buttery' note. It's a byproduct of the fermentation process. The malic acid in green grapes, which tastes like sharp apples, mixes with good bacteria to convert the malic acid into lactic acid. This can occur naturally during the ageing process or be added in by the winemaker – causing the apple notes to lessen or disappear, which reduces sharpness and acid for a smoother sip and buttery finish.
Serving Suggestion
Chardonnay is best served chilled and should be kept around 55F (if you're lucky enough to have a wine fridge, you can set it to precision). Two hours in the refrigerator will do fine for the rest of us. If you're doing ice baths for an event, the bottles need about 30-40 minutes to sit before consumption.
Food Pairings
Given the variation of Chardonnay on the market, it pairs well with an array of foods.
Early unoaked chardonnays think Chablis and young Burgundies are well matched to a host of fish and seafood. If you want the world to literally be your oyster – pair it with a Chablis.
Both varieties in this group do well as an after-dinner or light lunch dinner pairing. When matched with cheeses from gruyere to parmesan, the sharpness and rounded acidity are perfect for cutting through the rich and salty flavours.
The younger varieties will pair with fish and chips and compliment a bright pasta or risotto dish for a quick weeknight meal bottle that will satisfy everyone at the table.
As you get into the mid-range and older bottles, they've aged well enough to take the richer flavours of chicken, pork, and lobster. Some washed rind cheeses might do well on the cheese board, provided they aren't overly mature.
Fruity, light, or unoaked chardonnays will take most of the above fairly well, but combining foods showcases their flavour best. Think salads with shaved cheeses and stone fruit, sunflower seeds or macadamia nuts, or fish cakes with butter sauce. They'll stand up to light meats like roast ham or a creamy curry like chicken korma or saag paneer. It's perfect with a salmon filet for dinner.
Full-bodied oak versions produced in barrels are best served 1-3 years after purchase for the full flavour to emerge. They pair well with crisp vegetables, fresh or roasted peppers along with corn, squashes, and pumpkin are all good shouts. If you're looking for a chardonnay to pair with cheddar cheese, you've found it. Decadent dishes like steak béarnaise and veal with pan-seared mushrooms will go down as a treat.
For mature oaky chardonnays, think rich umami flavours, maybe some seared scallops, or enjoy it with a lobster dinner. Rich basted roast chicken, wild mushrooms, sea bass, and slow-roasted tomato dishes are all sure to please the palette.
Serve Chardonnay With Confidence At Your Next Event
Whether you are hosting a small family get-together or you are throwing a corporate wine event, you can be sure that you will be more than capable when the time comes to serve the Chardonnay. Following the tips above, you can ensure that you come across as a true connoisseur at your next event.