Chicken meat is a great protein source, but it is also a good source of certain vitamins and minerals – overall, the meat, which is the most common type of poultry in the world, has its own benefits when it comes to our health.
There are hundreds of delicious chicken recipes from cuisines all around the world! There is so much to try, and no matter if you have basic cooking skills or you're really good at it, you will always find a chicken recipe that you can do it easily, and that won't take much of your time or money.
1. Sweet and Sour Chicken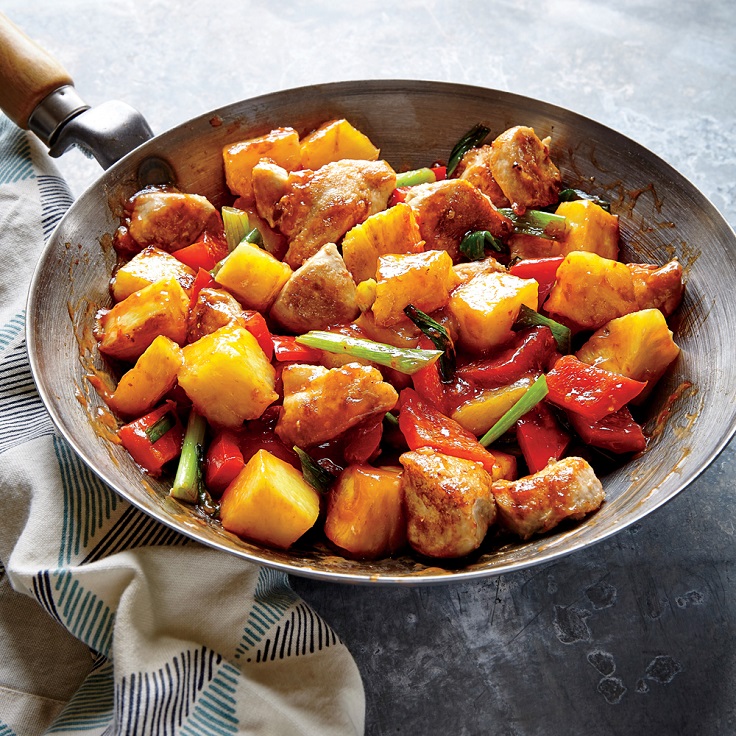 via myrecipes.com
The sweet and sour recipe comes from China, but it is widely used worldwide. The specific but yet so delicious taste that this sauce is offering is a must-try. You can find other meat with the sauce, but chicken is mostly used. The recipe is ready in about 30 minutes, and we recommend you to serve it along with side dishes, such as salad, baked potatoes, or if you like experimenting – try pineapple chunks.
2. Instant Pot Orange Chicken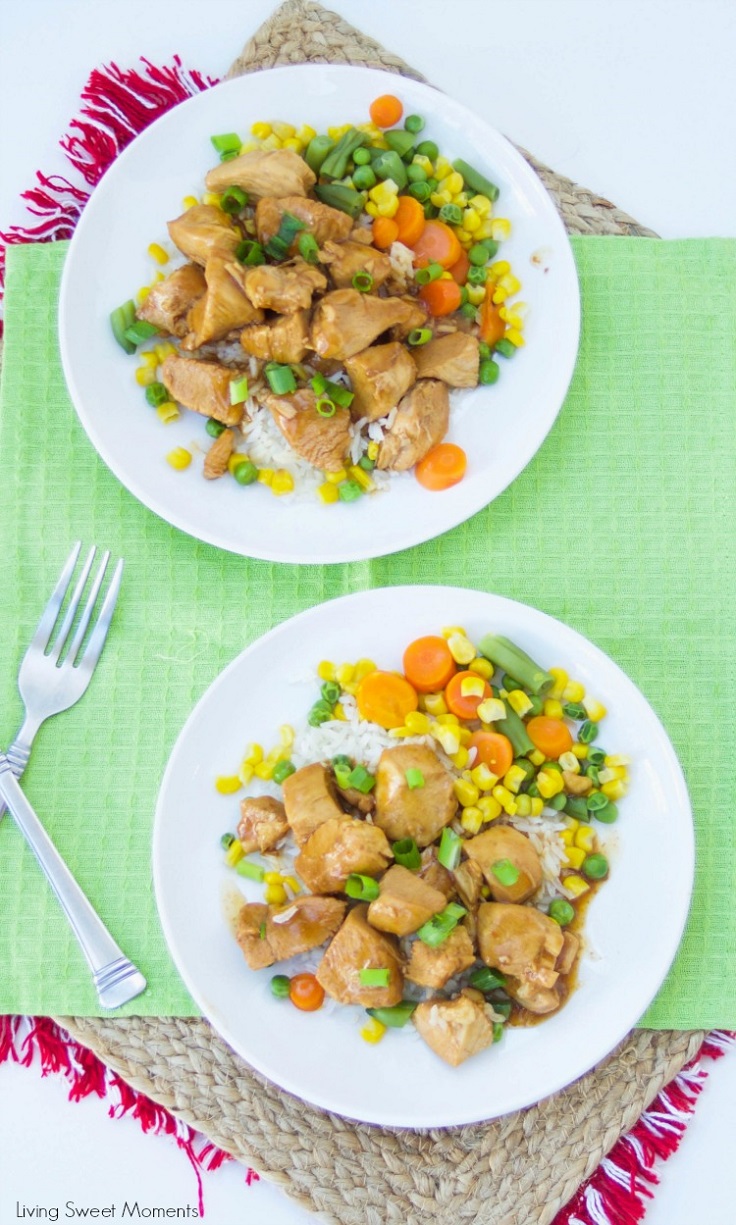 The instant pot orange chicken is ready in 15 minutes, so save this recipe for the days when you'll be super busy or just feeling too lazy to spend time in the kitchen. The recipe offers an amazing taste of orange and chicken; it might be a combination that you wouldn't try. Still, it's definitely worth the try, especially if you serve it with vegetables.
3. Chicken Parmesan Baked Pasta
Three ingredients match perfectly together – chicken, pasta, and parmesan. This trio is something that will make you crave for more, and you will find yourself wanting another plate of this super delicious lunch or dinner. It's ready in 30 minutes, and we're sure that it'll be gone in less, especially if you're sharing it with your family or friends.
4. Drunken Chicken Marsala with Tomatoes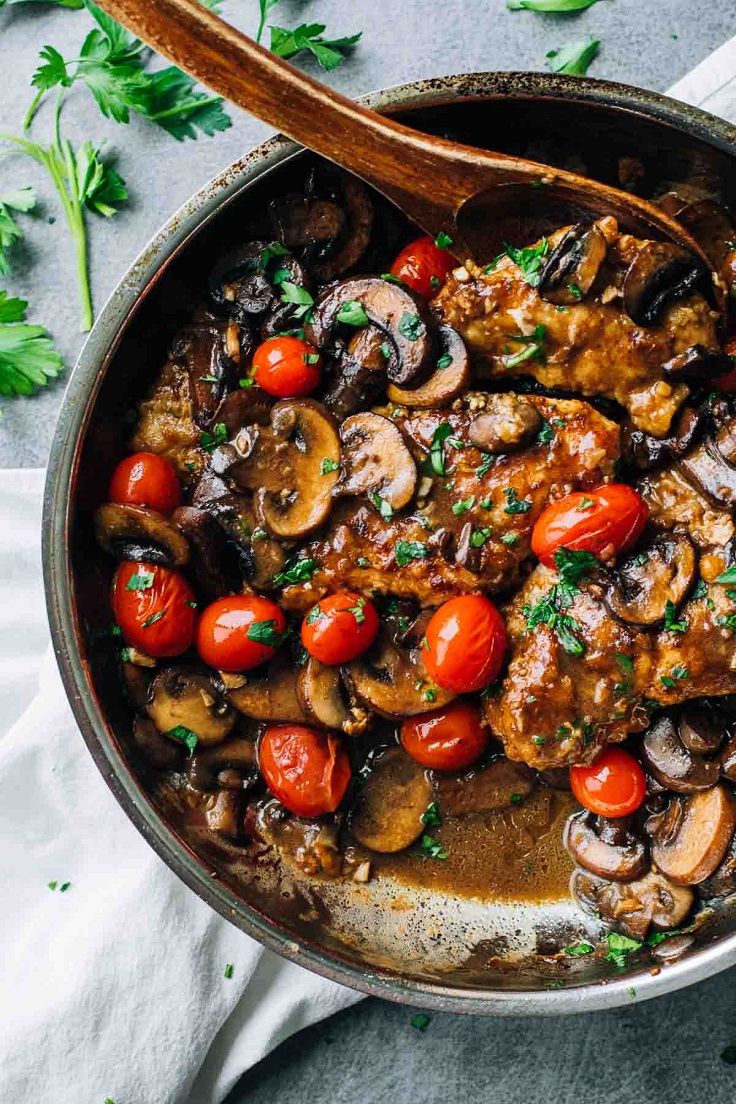 via pinchofyum.com
It takes 30 minutes to prepare this, and it's very easy to do so. First, make sure that you have all the needed ingredients: 16 ounces fresh crimini mushrooms, 3 tablespoons butter, 2 cloves garlic, 1 cup dry Marsala wine, 1 teaspoon cornstarch dissolved in 1 tablespoon cold water, 2 tablespoons heavy cream, ½ teaspoon salt, 1½ – 2 lbs. chicken breasts, 1 tablespoon olive oil, ⅓ cup flour, 1 teaspoon all-purpose seasoning + a pinch of salt and pepper, 1-2 cups cherry tomatoes and fresh parsley.
5. Chicken Bacon Rice Soup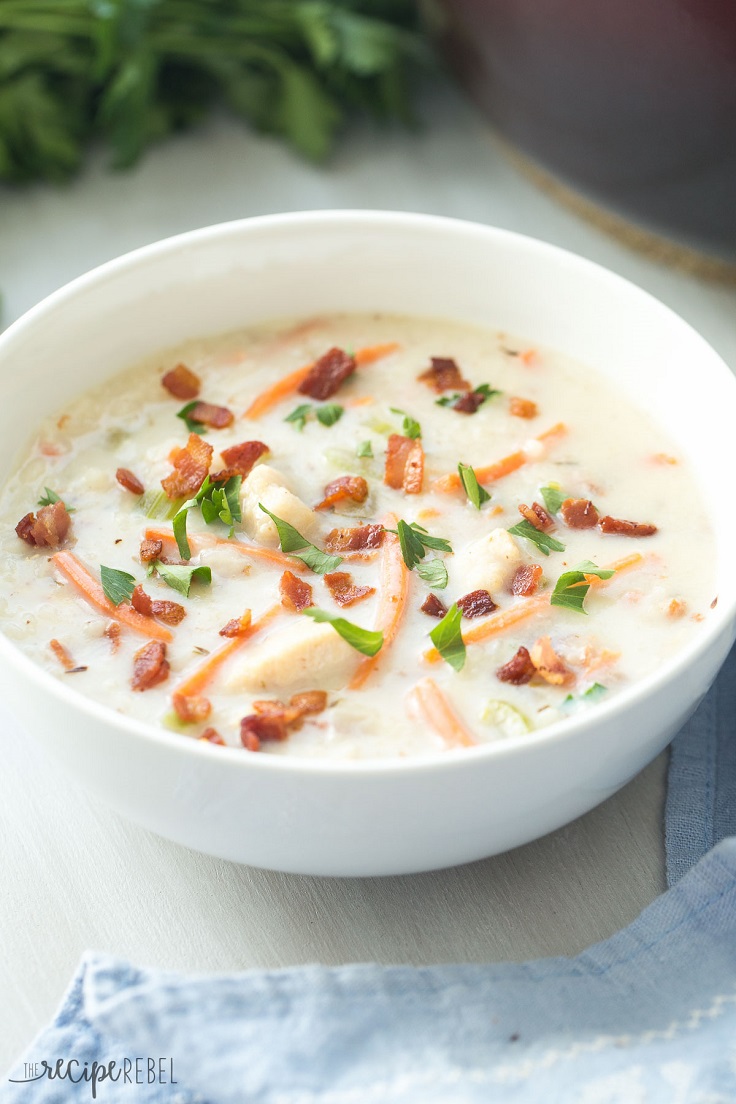 Thick and creamy soups are always welcomed, especially when it's cold outside, and so they can warm us! This soup takes 30 minutes to be prepared. You need 4-5 slices bacon, 3 stalks celery (about ¾-1 cup), 1 small onion, 3 large carrots, 1 tsp dried thyme, ½ tsp minced garlic, 2 pinches red pepper flakes, 1 tsp salt, 6 cups chicken broth, 1½ cups brown minute rice, 3 cups chopped chicken, ⅓ cup flour and 2 cups milk.
6. General Tso's Chicken Stir Fry
via delish.com
This dish got its name after Zuo Zongtang, a Qing dynasty statesman and military leader for those of you who didn't know. It is unknown because there isn't any proven connectivity. However, General Tso's chicken is mostly served at Chinese restaurants in North America, but you can make your own homemade version as well. It will taste just as good!
7. Cayenne-Rubbed Chicken with Avocado Salsa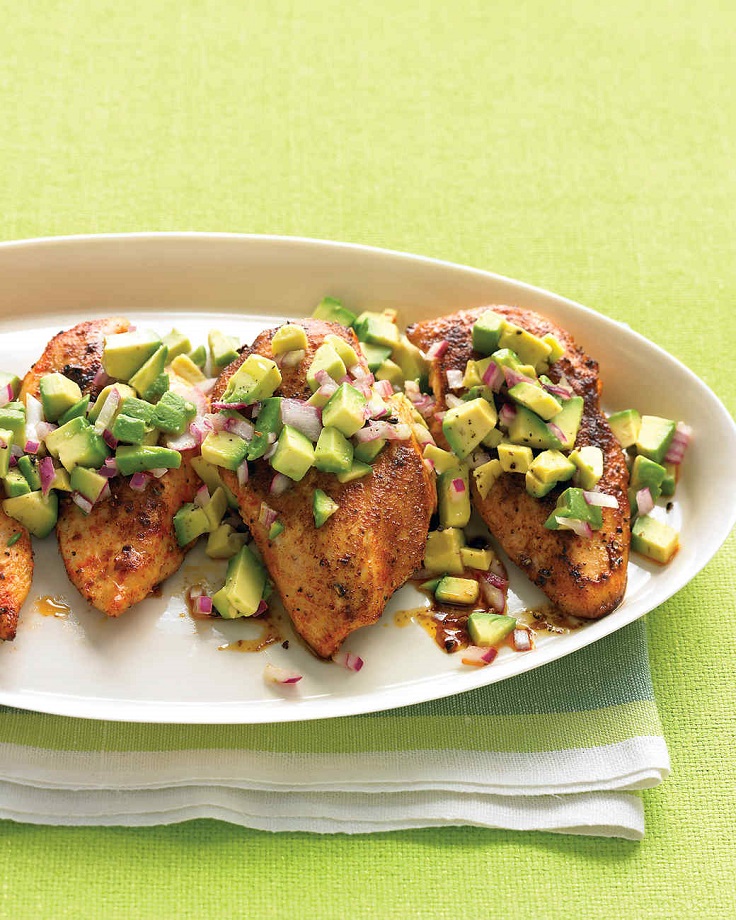 And now something for the people who feel like they can eat avocado with everything – here's a chicken avocado combination that you will love! For this recipe, you need coarse salt and ground pepper, 1/4 teaspoon cayenne pepper, 4 boneless, skinless chicken breast halves (6 to 8 ounces each), 2 tablespoons olive oil, 1 medium red onion, 2 tablespoons fresh lime juice, and 1 Hass avocado.
8. Spicy Chicken Miso Stir-Fry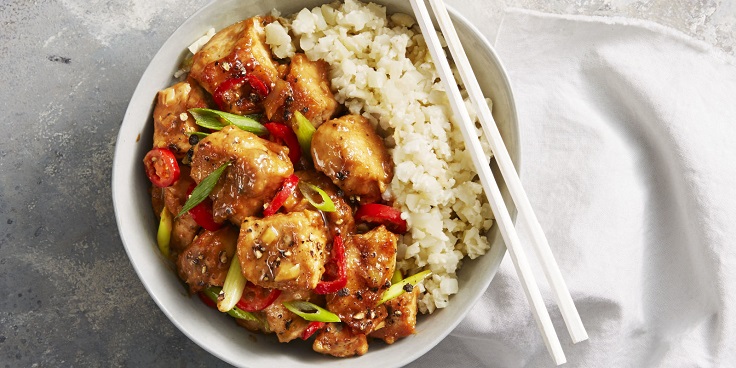 Here's another recipe that you can prepare for 20 minutes, and it's very easy to do so. You need 2 cloves garlic, 2 serrano chiles, 1 tbsp. chopped, 2 tbsp. vegetable oil, 1 1/4 lb. chicken breasts, 2 tbsp. white or yellow miso, 2 tbsp. water, 4 green onions, and 3 c. cooked riced cauliflower. One serving has about 285 calories!
9. One-Pot Meal Lemon Chicken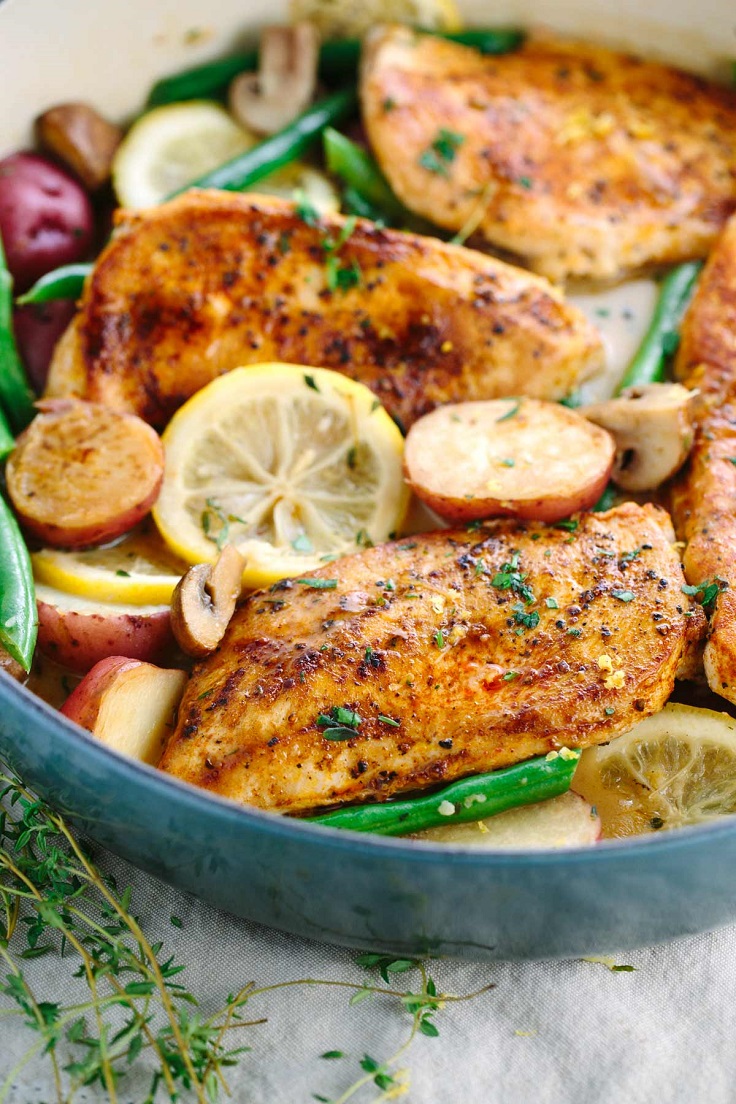 via jessicagavin.com
This dish is going to be ready in 25 minutes or so. It's great that not only it includes chicken, but it also includes other ingredients that will leave you feeling both full and satisfied. We're talking about mushrooms, potatoes, and green beans as side dishes, but you can experiment with other ingredients and use those you like more. Don't forget the lemon – it's the special ingredient in the recipe!
10. BBQ Chicken Salad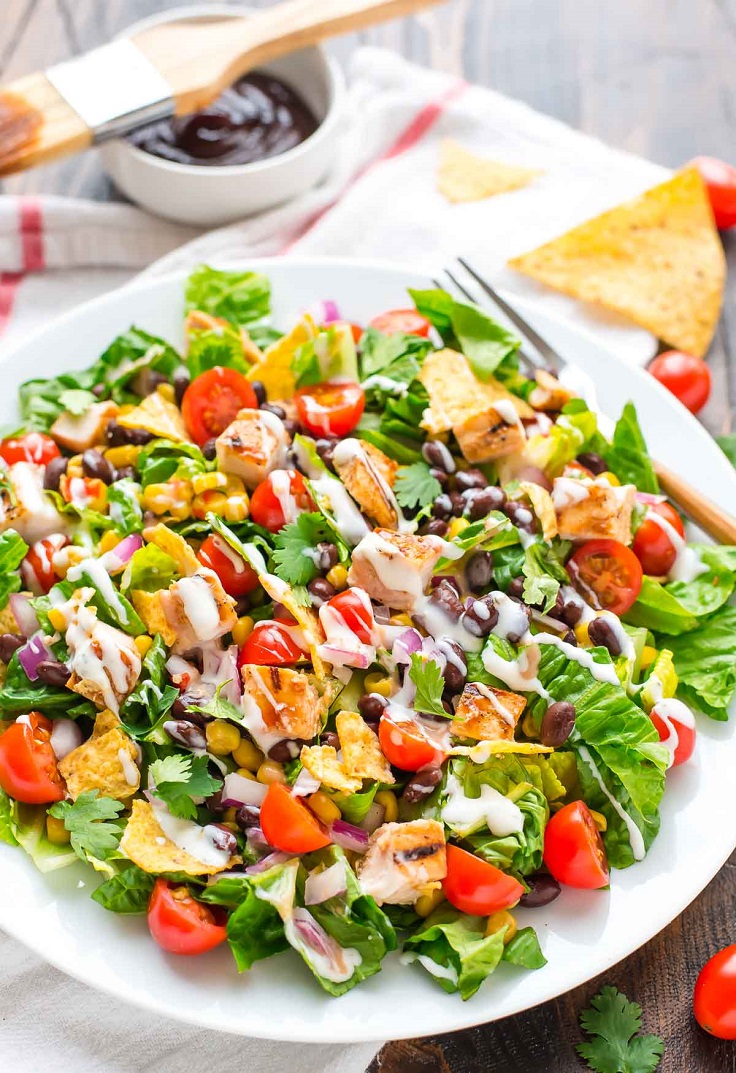 via wellplated.com
Salads are always a good idea – they are easy to make and are ready in no time. This BBQ salad is made of 2  chicken breasts, 2 teaspoons extra-virgin olive oil, 1/2 teaspoon kosher salt, 1/4 teaspoon ground black pepper, 2 tablespoons BBQ sauce, 6 cups chopped romaine lettuce, 1 cup cherry or grape tomatoes, 1 cup canned low-sodium black beans, 1/2 cup canned Mexicorn, 1/4 cup diced red onion, crushed tortilla chips or strips and chopped fresh cilantro.