One can never have enough pasta! Creamy, red sauce, scampi sauce, with parmesan or tuna, it is always hard to say "no" to such a delicious meal. We can never have enough pasta because there is still a new recipe to try out. There seems to be no end with the pasta recipes; there are even categories with the recipes. If you even mixed chicken and pasta, you will know what it is all about.
Pasta goes great with chicken, no matter how you decided to cook the meat or the sauce. Another good thing about these recipes is that you don't need to have excellent cooking skills or plenty of time to spend in the kitchen. All you need is some time and the ingredients needed, depending on which recipe you choose.
1. Buffalo Chicken Pasta
Imagine chicken and pasta combined with hot and creamy sauce. Plus, if you add cheddar cheese and spice, you will eat some very tasty dishes for lunch or dinner. It's very easy to make this dish, and in case your sauce gets too much creamy, add some poaching liquid.
2. Grilled Chicken Pasta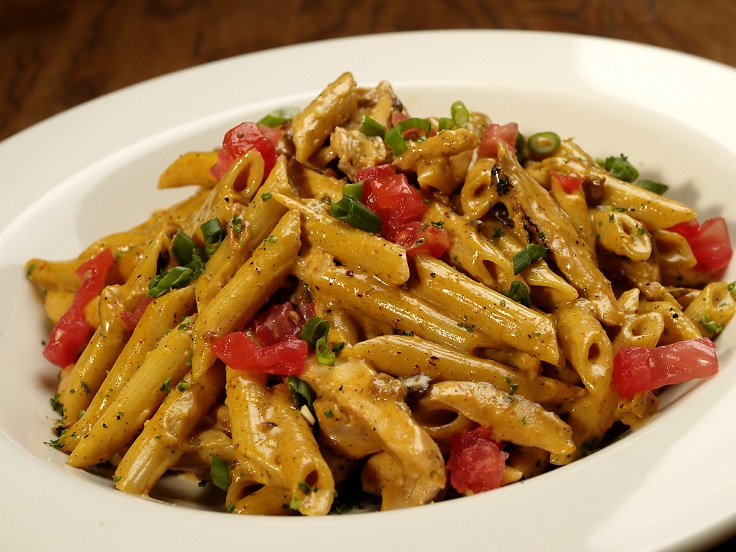 via disneybrit.com
A perfect dish to serve for your guests if you're having any gathering. It will take time to have this super tasty pasta, but your effort will pay off because everyone will love what you did, and so will you. Make sure to make more of that; you will need it!
3. Bruschetta Chicken Pasta
via recipesnobs.com
This is a very tasty dish that will make you something less than two hours to cook it. Most of that time is spent on the chicken marinade, while the rest is for the marinara sauce and the glaze. According to the recipe, you're going to need balsamic vinegar, so if you're not a fan, try using only a little bit of it.
4. Balsamic Chicken Pasta Salad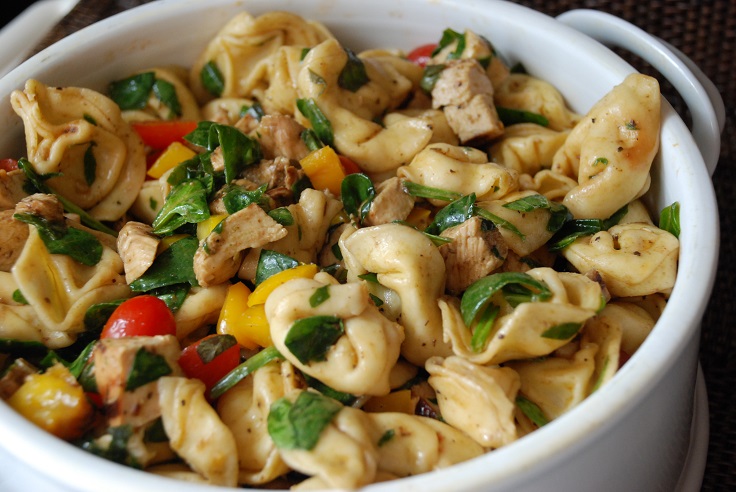 via multiplydelicious.wordpress.com
This is a salad that contains balsamic chicken, spinach and tomato, and pasta! It sounds like the perfect pasta salad you could think of, even though it is definitely not something you would like to overeat if you are on a diet.
5. Peanut Butter Chicken Pasta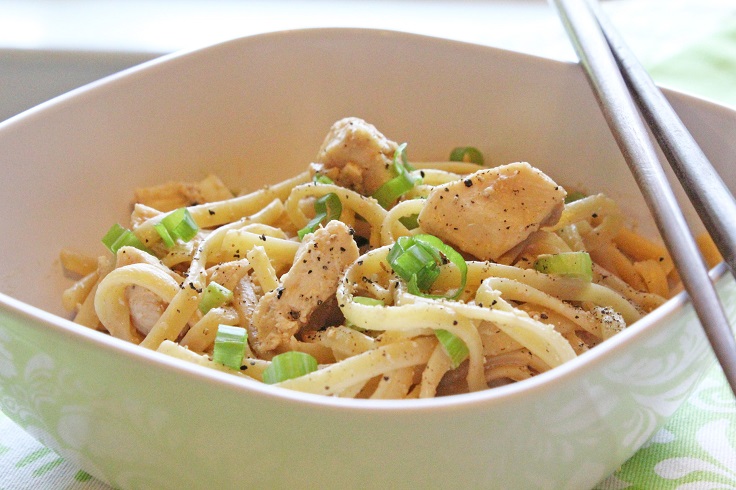 Peanut butter, you say? Yes, it goes great with pasta and chicken. The result you get is a creamy and incredibly delicious pasta dish that you will wish to eat for the rest of your life. You can use noodles or spaghetti, whatever you like more.
6. Penne Pasta With Parmesan Chicken
Wondering what goes great with parmesan chicken? The answer is penne pasta with tomato – pepper sauce. Simply outstanding – these pasta dishes have no mercy on us! One dish is never, ever enough.
7. Cheesy Salsa and Chicken Pasta Skillet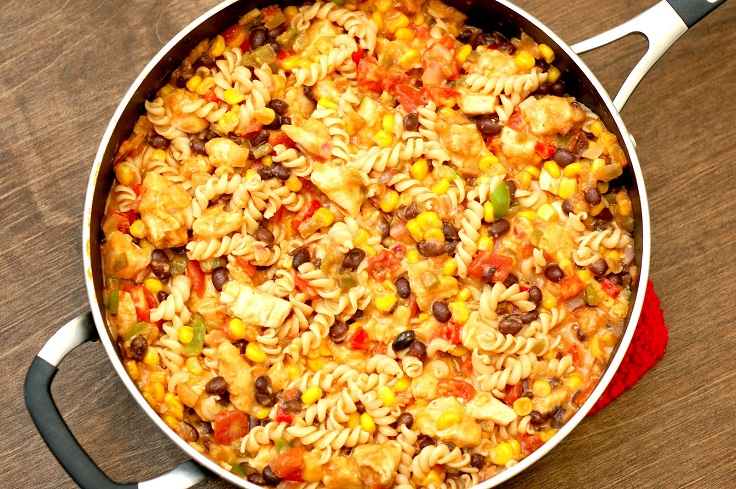 The recipe contains everything you could ever wish for in a dish, starting from pasta and chicken to little details that matter, like corn, cheddar cheese, onion, chunky salsa… and you see where this is going. Prepare and spoil yourself with the dish of heaven.
8. Cashew Chicken Pasta
Cashews can get soft if you leave them overnight in the fridge with the salad, so it's not a bad idea to put them individually on every plate when you serve. Also, the proportions of the ingredients used in the recipes are meant for a big salad so if you are planning to make it for yourself or a small number of people, cutting the proportions in half is also not a bad idea.
9. Chicken Caesar Pasta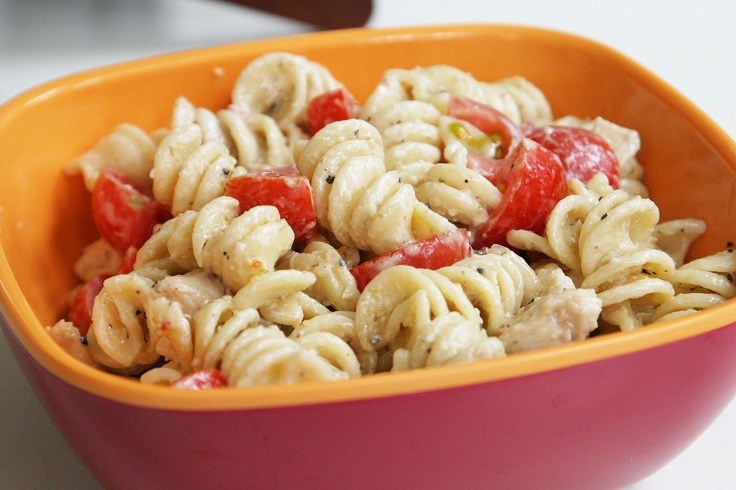 via recipegreat.com
Another recipe to cook when you don't have plenty of time to spend in the kitchen. Adding tomatoes to the creamy pasta will definitely add more taste to it. Also, adding some spices like oregano is a good idea too.
10. Chicken Pasta With Sweet Tomato Sauce
Never say "no" to pasta that has mozzarella in it! Especially if it has chicken in the dish and sweet tomato sauce. Adding onion powder or even real onions, salt and pepper make everything tastier, and it will lead you to another plate sooner than you think.