For most people, pasta is their favorite food; and it's understandable. You can mix it with anything that crosses your mind and in the end, it is always delicious. Proof for that is all those Italian restaurants you've visited, in Italy or elsewhere. And now, you get that inspiration from the restaurants into your own kitchen.
Pasta is easy to make in your own kitchen or for someone that you love. Make it plain with some cheese or rich with some chicken and vegetables. Either way, it will always be a perfect and delicious lunch or dinner. You may not eat it in a restaurant, but you'll certainly feel like you're at one.
This time we decided to make you a list of the top 10 pasta with chicken recipes. Chicken goes with every kind of pasta that you know. Try these recipes and you will become a look-for chef at your home, we guarantee you.
Buon appetito!
Lemon Chicken Primavera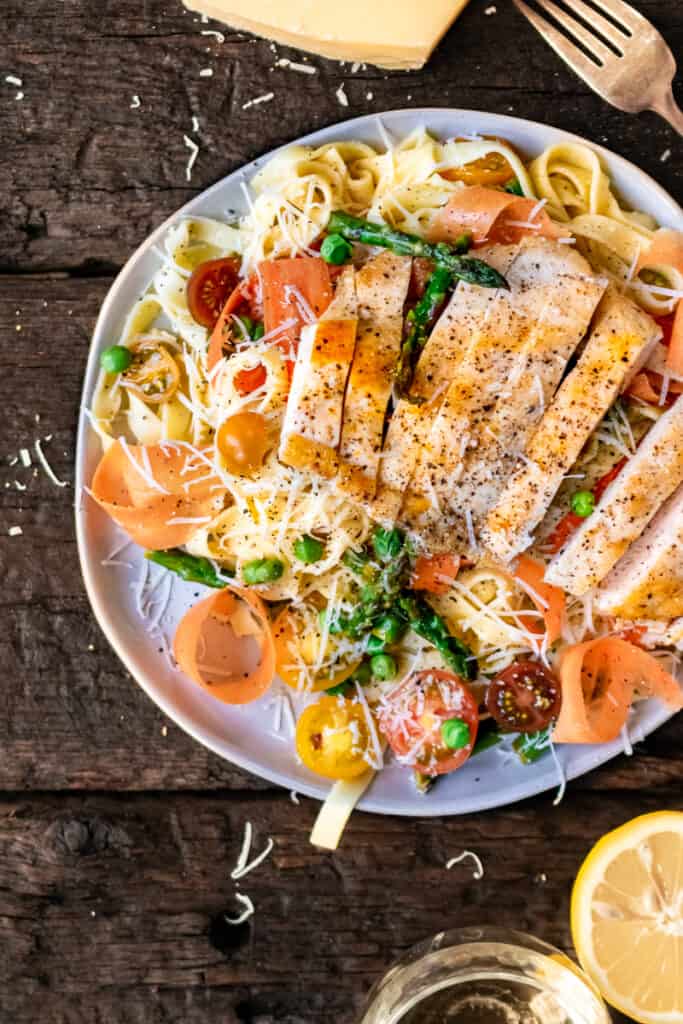 We begin today's article on Italian pasta and chicken recipes with one of the fanciest names you'll ever hear; but, then again, everything Italian sounds fancy. Primavera basically means 'spring', meaning you make the meal with the vegetables you can find most during the spring. Since this recipe tells you how to prepare each ingredient and how to throw it all together, be prepared to experience a true Italian masterpiece in your very kitchen.
Chicken Teriyaki and Vegetable Bowtie Pasta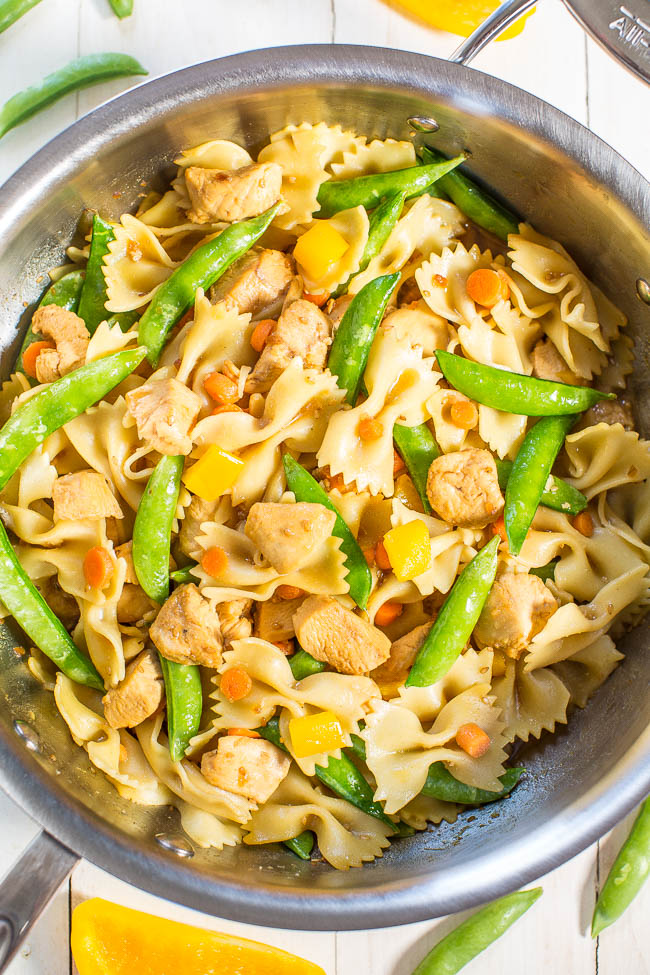 Already got dressed for your romantic dinner? Time for your dinner to get fancy-dressed as well with this bowtie pasta recipe. This recipe contains every ingredient you'll ever need to bring a little bit of boldness and fanciness to your regular pasta, as it's both spicy and colorful. Try it out and you won't be disappointed.
Chicken Alfredo Lasagna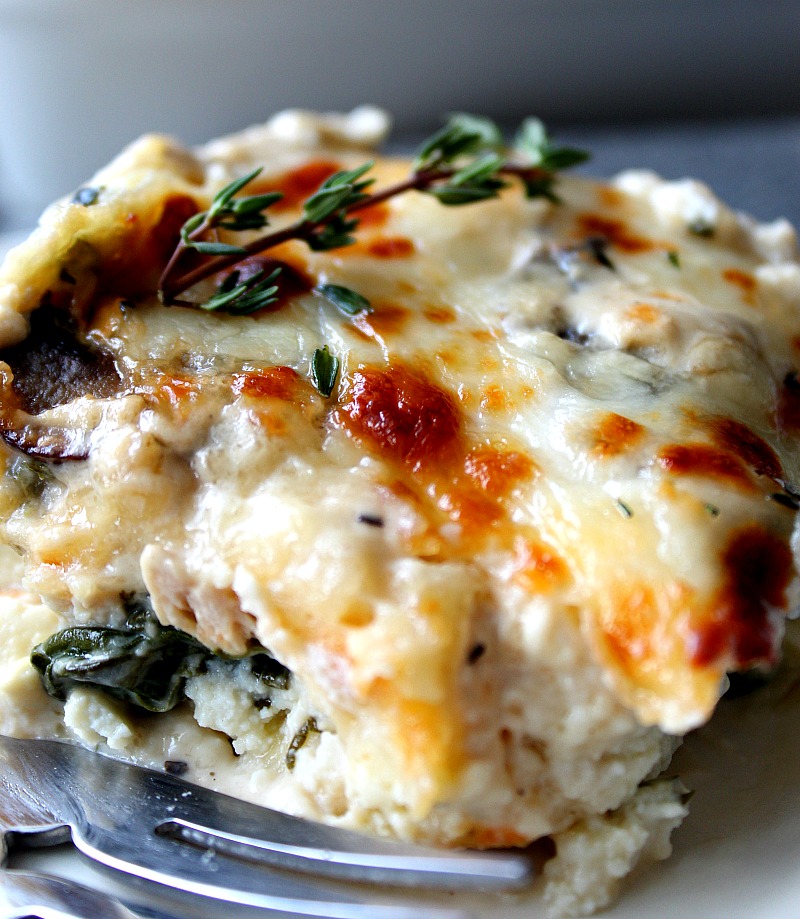 When has lasagna been anything short of perfect? Even Garfield can confirm that. This cheesy lasagna that melts in your mouth is full of herbs that are here to add a bit of freshness, and we believe that the Alfredo sauce speaks for itself. Check out the recipe to find out what else is hiding under these layers of pure deliciousness and get your kitchen ready!
Italian Chicken and Pasta Salad
Want a delicious pasta-and-chicken meal done in just 10 minutes? It will certainly be a refreshing substitute or addition to your usual picnic sandwiches. No doubt, everyone will love what you've brought to the basket!
Italian Baked Chicken and Pasta Casserole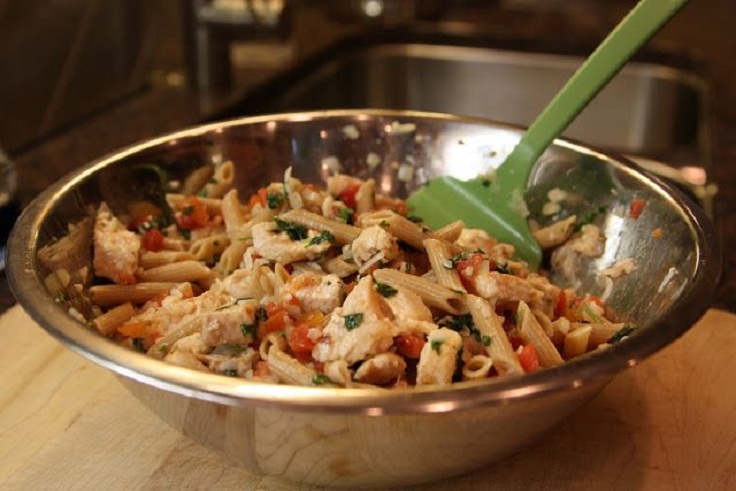 Now we switch from a pasta salad to a nicely baked chicken and pasta casserole. Simply preheat the oven, mix all the ingredients, and wait until your new creation is baked to perfection.
Spicy Chicken and Orzo Skillet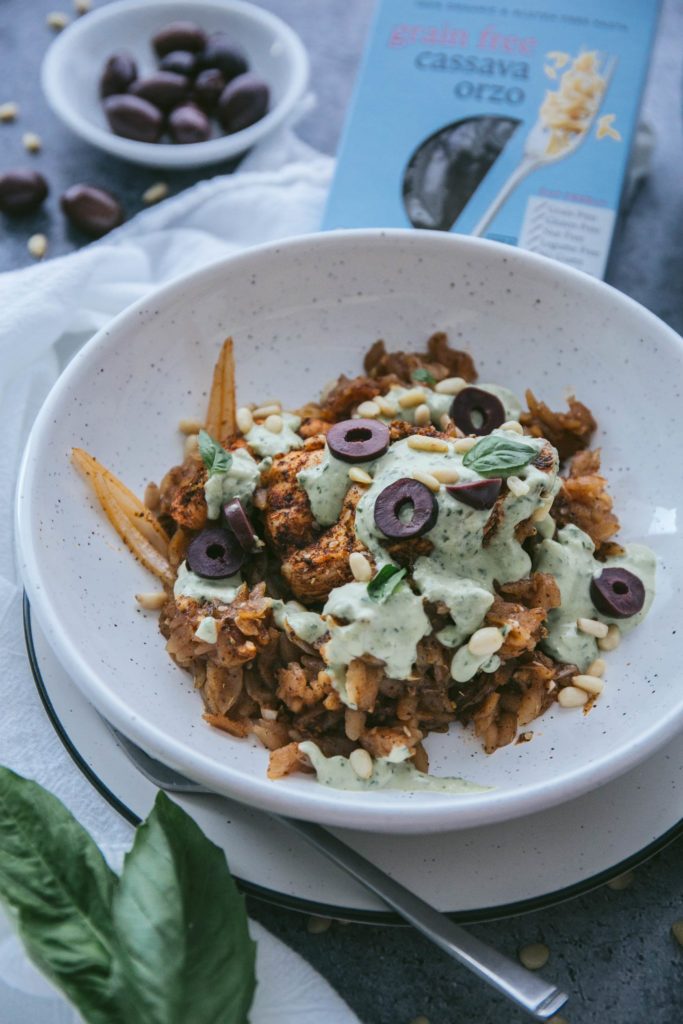 Dare we suggest something a bit different than your usual pasta recipes? We dare. It contains a spice blend called Za'tar that originates from the Middle East and the Mediterranean. It greatly enriches your meals with flavor and proves that creativity in the kitchen will never cease.
Cajun Chicken Pasta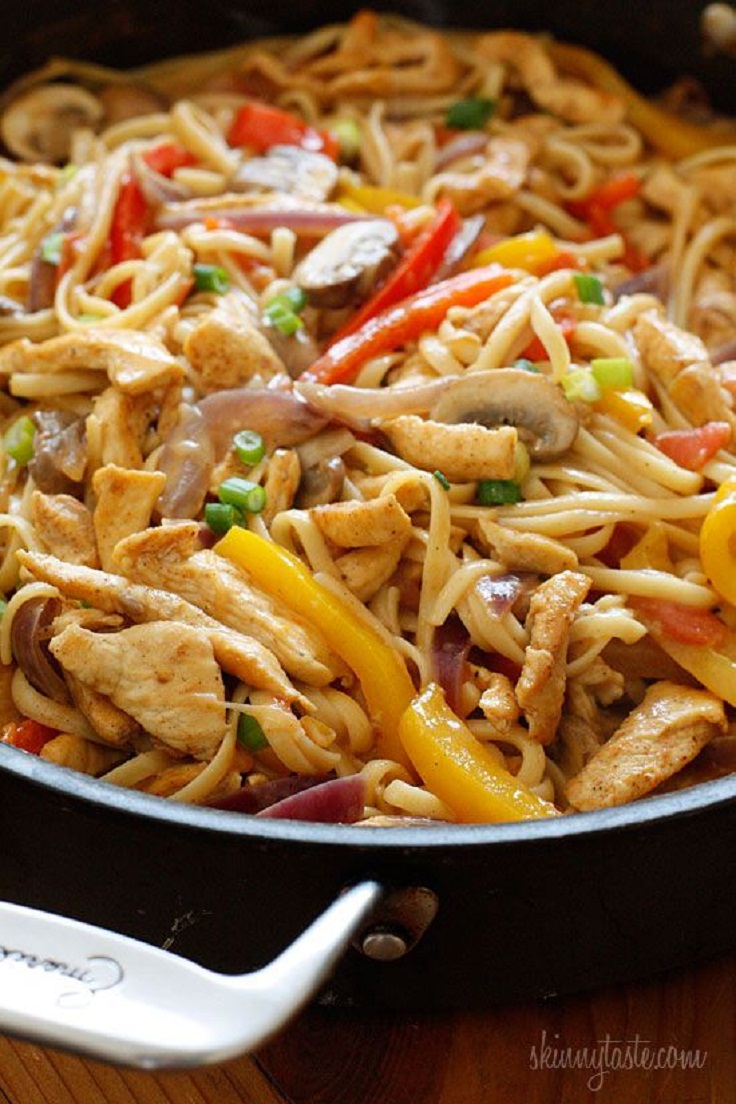 Have we convinced you that spices are Italian cuisine's best friend? If so, and if your palate can withstand a bit of a kick, then you might want to consider adding some Cajun spice to your pasta dish. And if not, you should always make room for new experiences.
Chicken Pasta with Cheese and Broccoli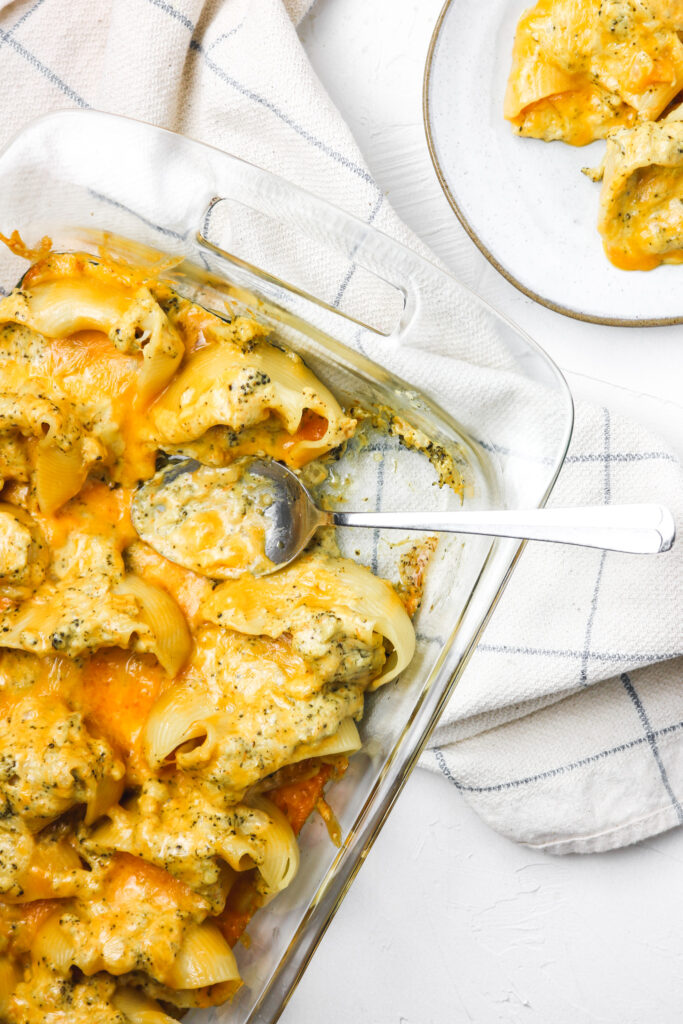 What is better than pasta shells? Pasta shells stuffed with chicken, broccoli, and melted cheddar cheese. Not too keen on broccoli? Don't worry, the rich flavors will be more than enough to disguise the taste of broccoli, and it serves as a perfect way to begin your experience with this vegetable.
Italian Herb Chicken Meatballs with Pasta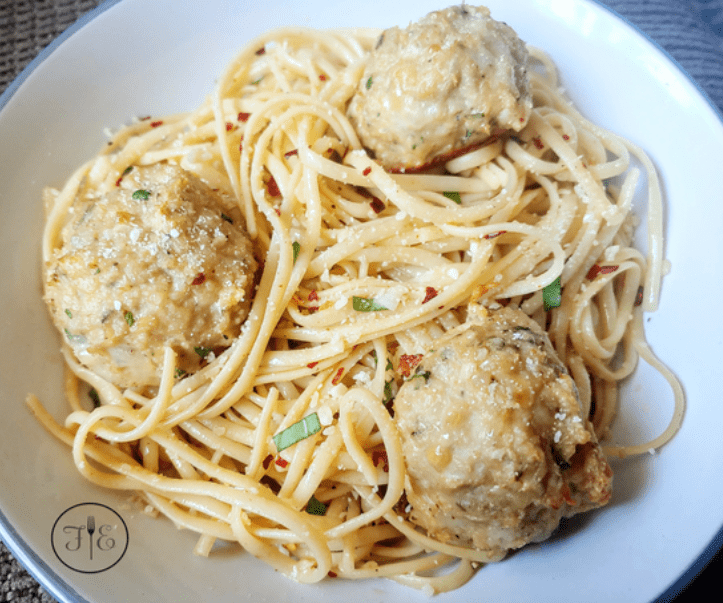 What is Italian cuisine without some spaghetti and meatballs? We can already hear 'Bella Note' from Lady and the Tramp playing in the background. Versatile may be 'in', but sometimes you can't go wrong with this classic recipe.
Gluten-Free Bacon Chicken Pasta Carbonara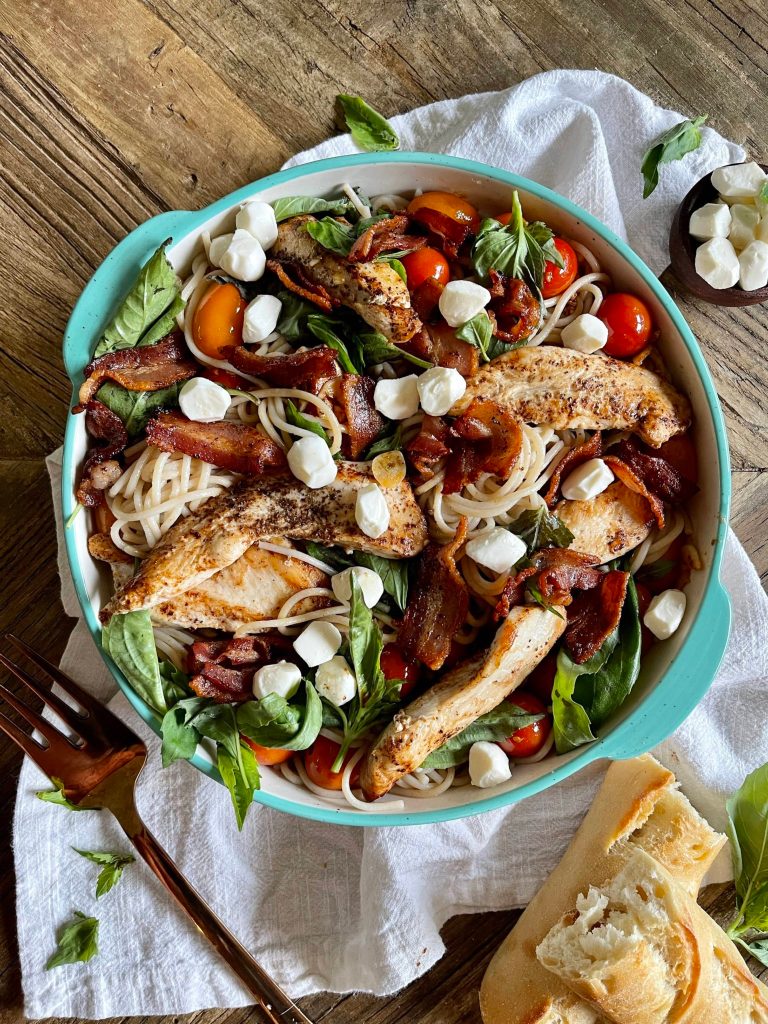 And finally, something for our gluten-intolerant buddies out there. Gluten-free pasta is just as awesome as regular pasta, especially when it's combined with such a delicious selection of chicken, bacon, and vegetables among the rest. And when everything is topped with mozzarella, you know that your new meal is as Italian as it gets.
This is it for today's article on Top 10 Italian Pasta Recipes with Chicken. We hope that we've inspired you to try some of these recipes. All you need to do afterward is enjoy and tell us your thought in the comments below.