The Middle Ages were a time in Europe that started with the fall of the Western Roman Empire in the 5th Century and lasted 1000 years until the age of the Renaissance. In some parts of Europe, there are still cities and towns with medieval origins.
Even though now they are big and super modern, they still try to keep the legend alive. For history lovers and (architecture) photographers there's nothing quite like the sight of a medieval walled city approached from a distance. Then there are the explorations within, walks along the narrow streets and shops and restaurants in medieval squares.
Enjoy the tour!
1. Carcassonne, France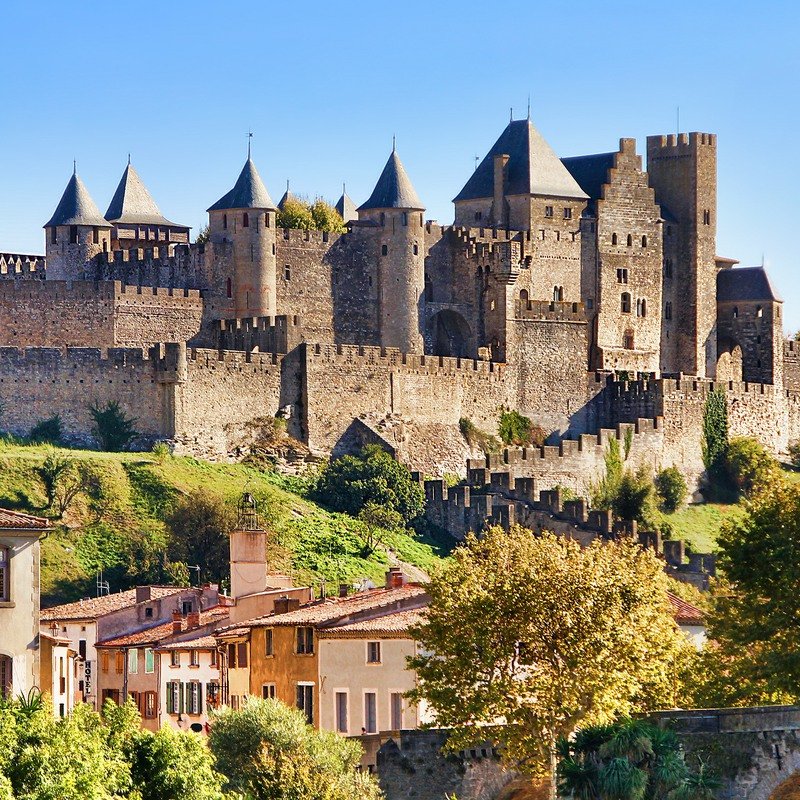 Photo Credit to travelawaits.com
France as a country has so much history that even the locals will not find out an estimated 75% of their own country let alone the entire world itself. However, Carcassonne is still a very popular destination today that lies in the hilltop town above the Languedoc area. The first walls were built in Gallo-Roman times with major auditions in the 13th and 14th centuries. Whether it's Lake Cavayere, the canal du midi, the vineyards of the castle of Comtal, you will get lost in history's many unique landmarks and will love its diversity.
2. Toledo, Spain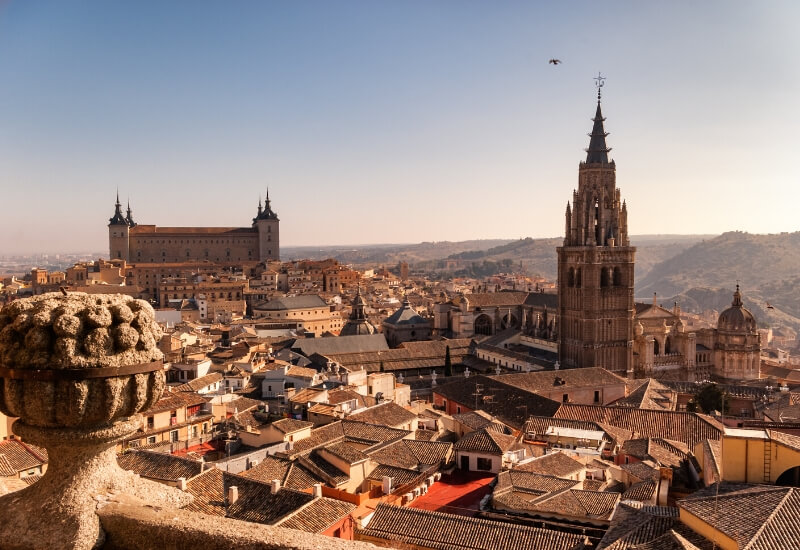 Photo Credit to wander-lush.org
One of the Spanish's best-preserved old towns and also part of the UNESCO World Heritage, this city boats with activities. The works of the Christian, Muslim, and Jew followers left their mark in Toledo having all worked and lived alongside one another. This amazing and interesting city is where you can see a 1o century-old mosque, a gothic cathedral, and two synagogues in the space of a few meters. If you are planning a trip to Madrid, the closest airport, then this city is a definitely day trip and perfect to stay overnight overlooking the perfect sunset over the hills.
3. Bruges, Belgium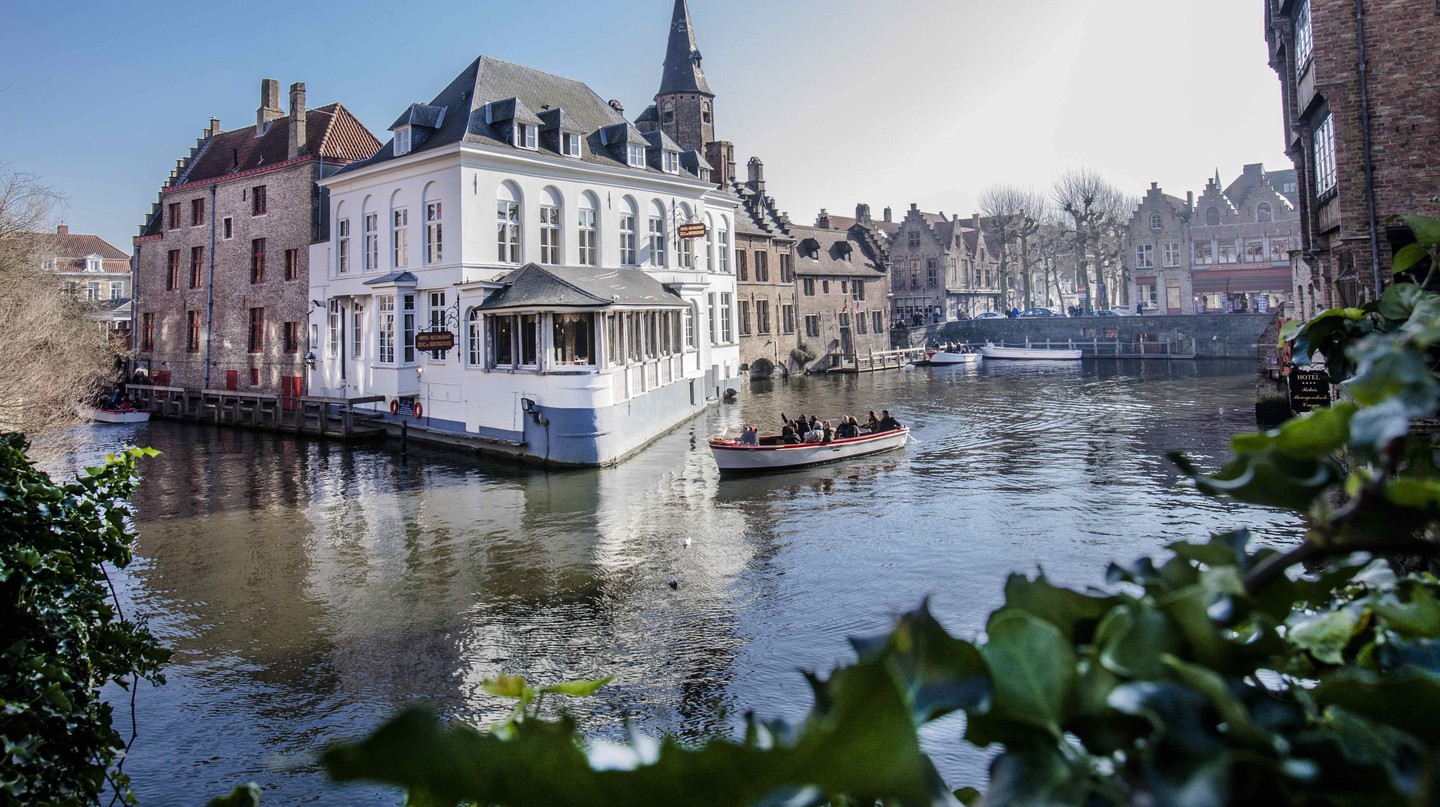 Photo Credit to theculturetrip.com
The capital city is one of the most desired and stunning places Belgium has to offer with yet again UNESCO protecting it with its stamp and seal of approval. A popular tourist and nostalgic destination during the sunny period of the start of spring until early Autumn, this city boasts classic boat rides, has the atmosphere of a village, the castle on the hilltop, and many Michelin star restaurants, it has a little bit of everything for anyone to enjoy. And we haven't mentioned beer yet!
4. Perugia, Italy
Photo Credit to reddit.com
Perugia is the capital city of both the Umbria Central Italy, crossed by the river Tiber, and the province of Perugia. Very famous for chocolate but also the beauty of the hilltops setting and its fine old buildings including many churches. Sandwiched between beautiful Florence and Rome, it was also known for its development of arts and culture hosting many festivals to include the yearly, tremendous, Jazz festival. Museum-lovers will adore the city for its richness in history with a backdrop of sheer beauty transporting you to medieval times.
5. Tallinn, Estonia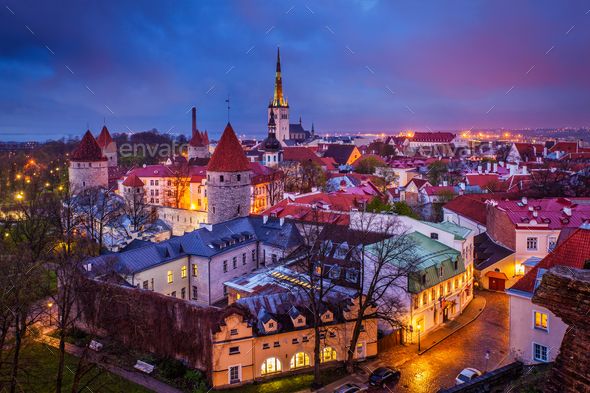 Photo Credit to photodune.net
Apart from knowing that Skype was created in the famous and beautiful capital of Estonia, Tallinn is famous for its cobblestone old town and is home to many cafes and shops as well as Kiek, a 64-meter high tower built in the 13th century. Located in the Northern part of the country, on the shore of the Gulf of Finland of the Baltic Sea, a perfect area to be drinking the also famous glogi, Finland's mulled wine. Tallinn has the advantage of also having a versatile nightlife mixing luxurious adventures to its scenic, medieval culture-rich scenery.
6. York, England
Photo Credit to britannica.com
When weather permits and is without rain and moody, grey clouds, England can be a spectacular place to be. York is a small walled city for the history buffs, rich in preserved city attractions. Shambles is the palace to visit with traditional timber frame buildings dating back to the 14th century. It also has the largest, most beautiful gothic cathedral in Northern Europe. Worth knowing that York was earlier called Jorvik, once the capital of the Vikings. Overall, great if you're looking for a small, cobbled city with arts and entertainment, dining, and shopping culture.
7. Regensburg, Germany
Photo Credit to itinari.com
This is a Bavarian city sat next to the Danube in Southeast Germany and known for its medieval history and home to rich trading families. What crosses the river to the old town is the 12th century-old bridge which is magnificent. The so-called city of love also is popularly named Italy's most Northern city due to its sheer beauty and medieval outlook. Regenberg is a perfect destination for both couples and families as it has so many recreational activities. So, if you're looking for entertainment and a history lesson in a romantic setting, this is definitely the place for you.
8. Edinburgh, Scotland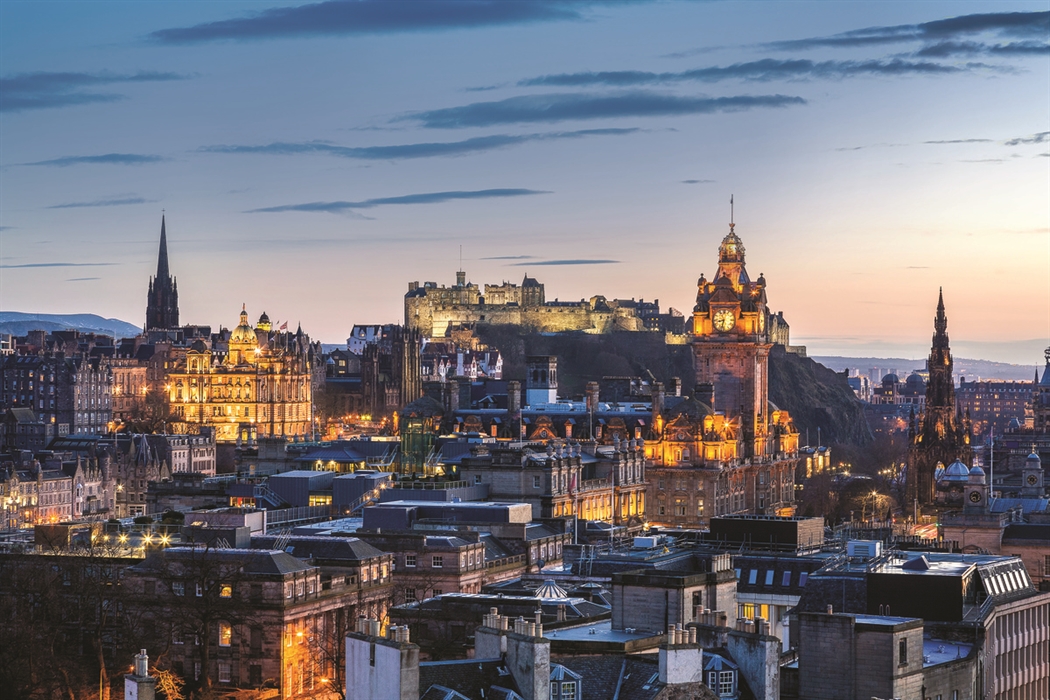 Photo Credit to visitscotland.com
On a sunny day, Edinburgh has it all. Michelin star restaurant, medieval architecture, and past and, an incredible nightlife, it is a city that never sleeps. It isn't often that an old city such as this Scottish one can give you a sense of history with today's understanding of the present. Edinburgh castle is without a doubt a must-do overlooking the city and without forgetting the hike to King Arthur's seat. It has endless pubs on offer and a rich whisky base history for those wishing to enjoy a little something extra in life.
9. Prague, Czech Republic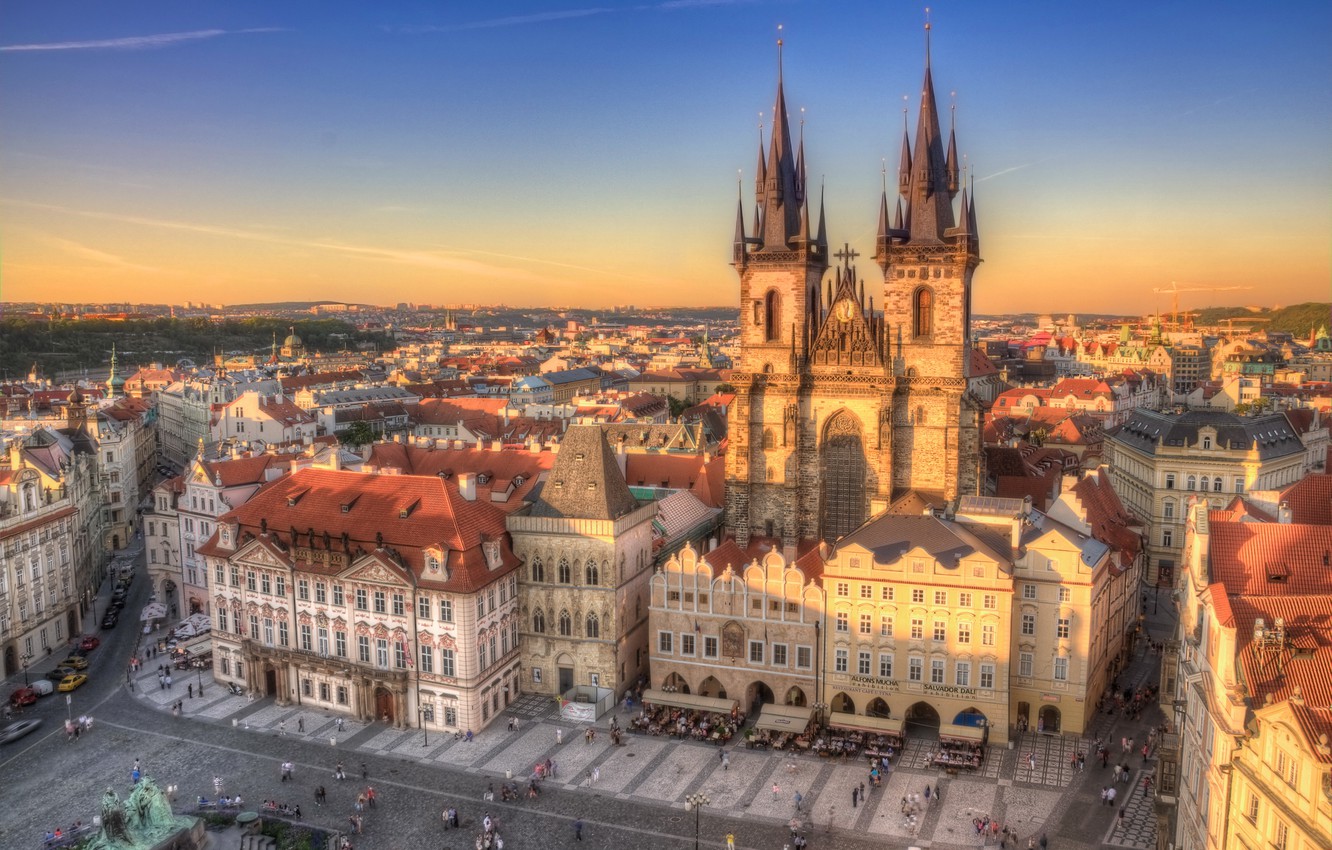 Photo Credit to goodfon.com
It is a destination that always seems to forever be in vogue by so many. It has become the hug for business technology but has remained very true to its roots; the quaint, cobbled street city with all its remaining beautiful history. Very diverse nowadays with many tourists visiting but also many foreigners making this city their home raising their family and growing their business. There are a ton of things to do, literally but some must include a walk around town which could take the entire day, to see the castle, visit the churches, and the catacombs running underground Prague.
10. Hallstatt, Austria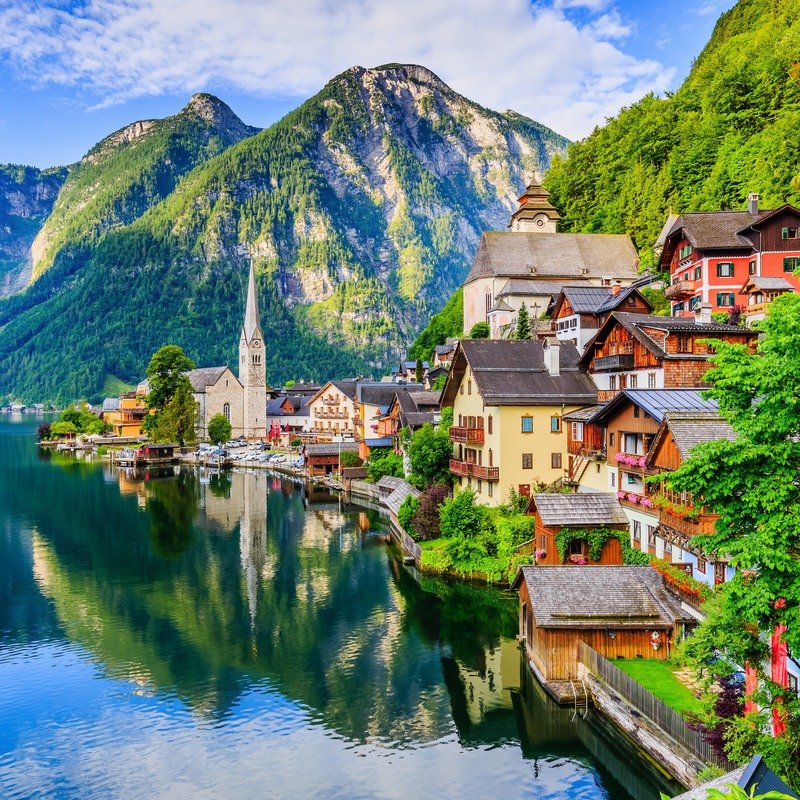 Photo Credit to travelawaits.com
There was a Hallstatt before there was a Rome would you believe and this place will literally melt your heart and while there, you'd without a doubt be already planning your next trip. It boasts in history and is surrounded by a stunningly beautiful lakeside village and gingerbread-like townhouses. You'll discover the Bone Chapel with the creepy painted skulls, the world's oldest salt mine, and the Giant's ice cave. It lies in a 16th-century alpine setting with lavish glacier gardens with glacial potholes and the terrific Waldbachstrub waterfall.