There are many places around the world that inspire by their extraordinary beauty. But today we are going to talk about just a few most beautiful ones. Some of these places are full of tourists, some of them not, but no matter that – they are all breathtaking, and you can't even tell that you are still on Earth.
Before we head to this top 10 list, we would like to share one of the recent findings that are worth remembering for every travel enthusiast. These coupons are surely going to help you travel around the globe and save money not only on your flight but your hotel room as well. So check them out as well, and now let's see what those beautiful yet extraordinary places around the globe are.
10. Giant's Causeway, Ireland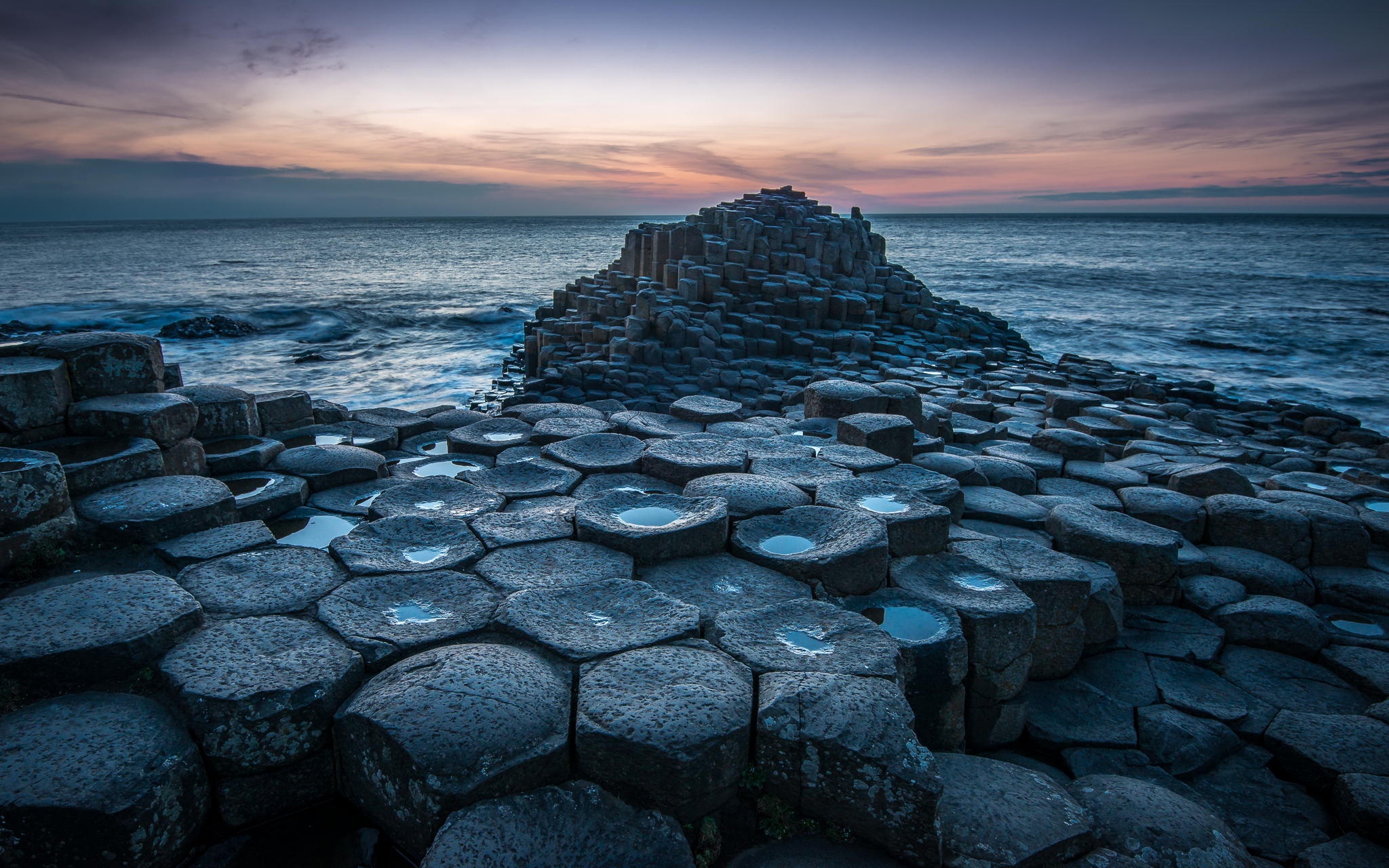 Far into the North of Ireland, you can visit one amazing place that will take your breath away for sure. It is the legendary and magnificent Giant's Causeways. According to the ancient legend, this causeway was built by a giant who lived. But what makes this place so unique is that it is full of various-sized columns. Usually, they are hexagonal, although some have four, five, seven, or eight sides. It is quite surprising when you think that all that was made by nature alone. And this is why it is so extraordinary beautiful!
9. Glow worm cave, New Zealand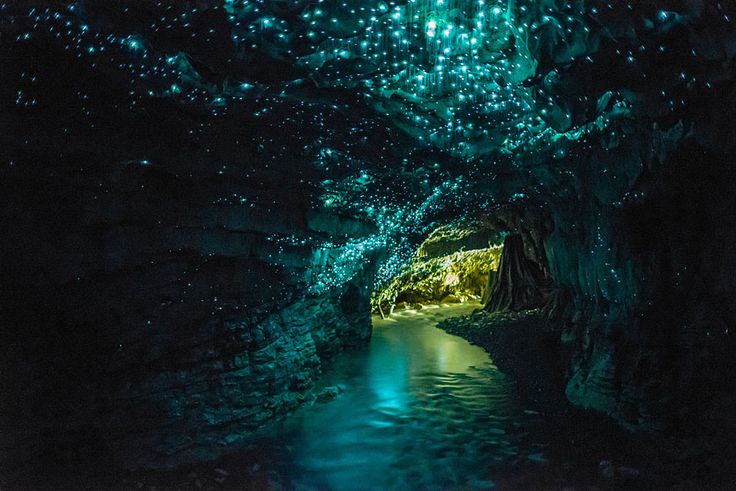 Photo by Opticoverload
A little bit further, in New Zealand, we can visit one remarkable cave. Glowworm cave is surely one of the most beautiful places in the whole region and presents a spectacular view for everyone who visits this place. As you might understand, the whole cave is populated by millions of glowworms, which live only in New Zealand, making this place truly one of a kind in the whole world.
8. Panjin Red Beach, China
Another fantastic place worth talking about is Panjin Red Beach in China. Well, it is not technically a beach, as a matter of fact, since the astonishing red color comes not from sand but the red plant of Suaeda salsa. This grass is one of the few species that can live in highly alkaline soil also founded here, so this place is truly extraordinary, unique, and breathtaking.
7. Hotel La Montana Magica, Huilo Chile
If you ever wondered what it is like to live in a forest surrounded by real fairies – well, in Chile, you can! Or at least, experience a bit of that for sure. Hotel La Montana Magica is one of a kind places where you can spend a few days living in a magically looking hotel deep down into the rainforest. This small hotel is all covered with plants and makes it more special – a stream of water coming just from the top of this unique hotel.
6. Split Pinnacle, Hunan, China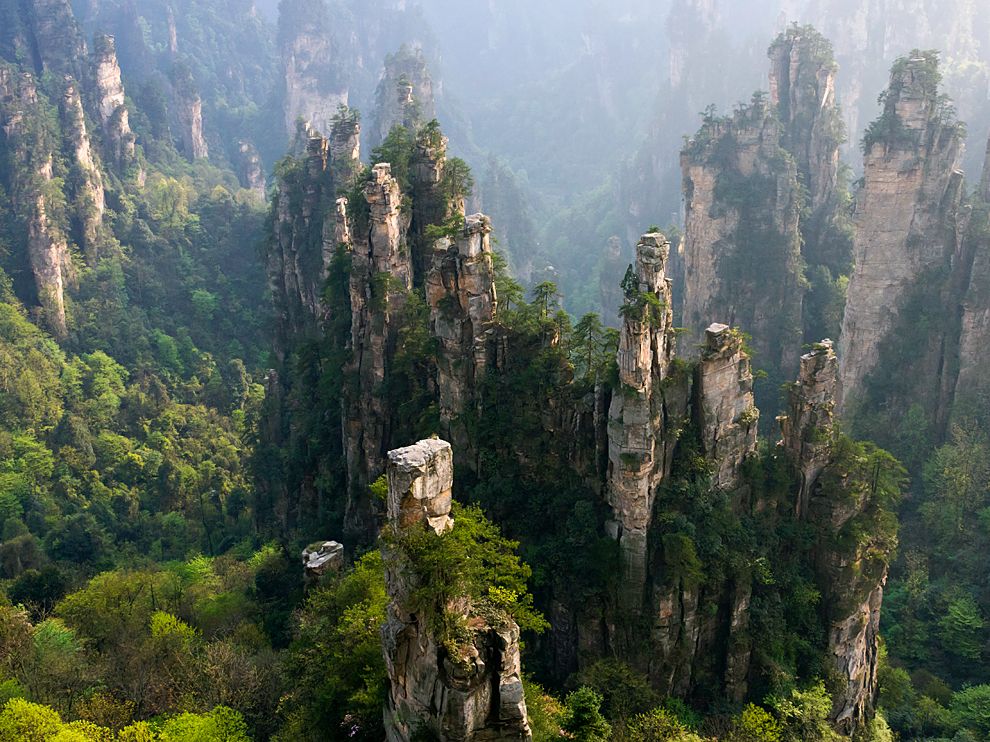 Photograph by Keren Su, Corbis
Have you seen the movie Avatar? And do you remember those floating mountains on the alien planet? Well, Split Pinaccle in China inspired James Cameron to create these, mountains and you can totally visit it one day. You can find more than 3,000 quartzite sandstone pillars and peaks across most of the site, which vary in sizes and shape. Many of them are so tall that it looks like floating on clouds, so it will be one of a kind experience to travel there for sure.
5. Salar de Uyuni, Bolivia
So-called the biggest mirror in the world is also one of the most beautiful places around the globe. Since this area is entirely covered in white salt, and sometimes it is covered with a little bit of water, sunlight creates a mirror-like look that makes incredible pictures for sure. Where else can you get a chance to walk on clouds?
4. Mendenhall Ice Caves, Juneau, Alaska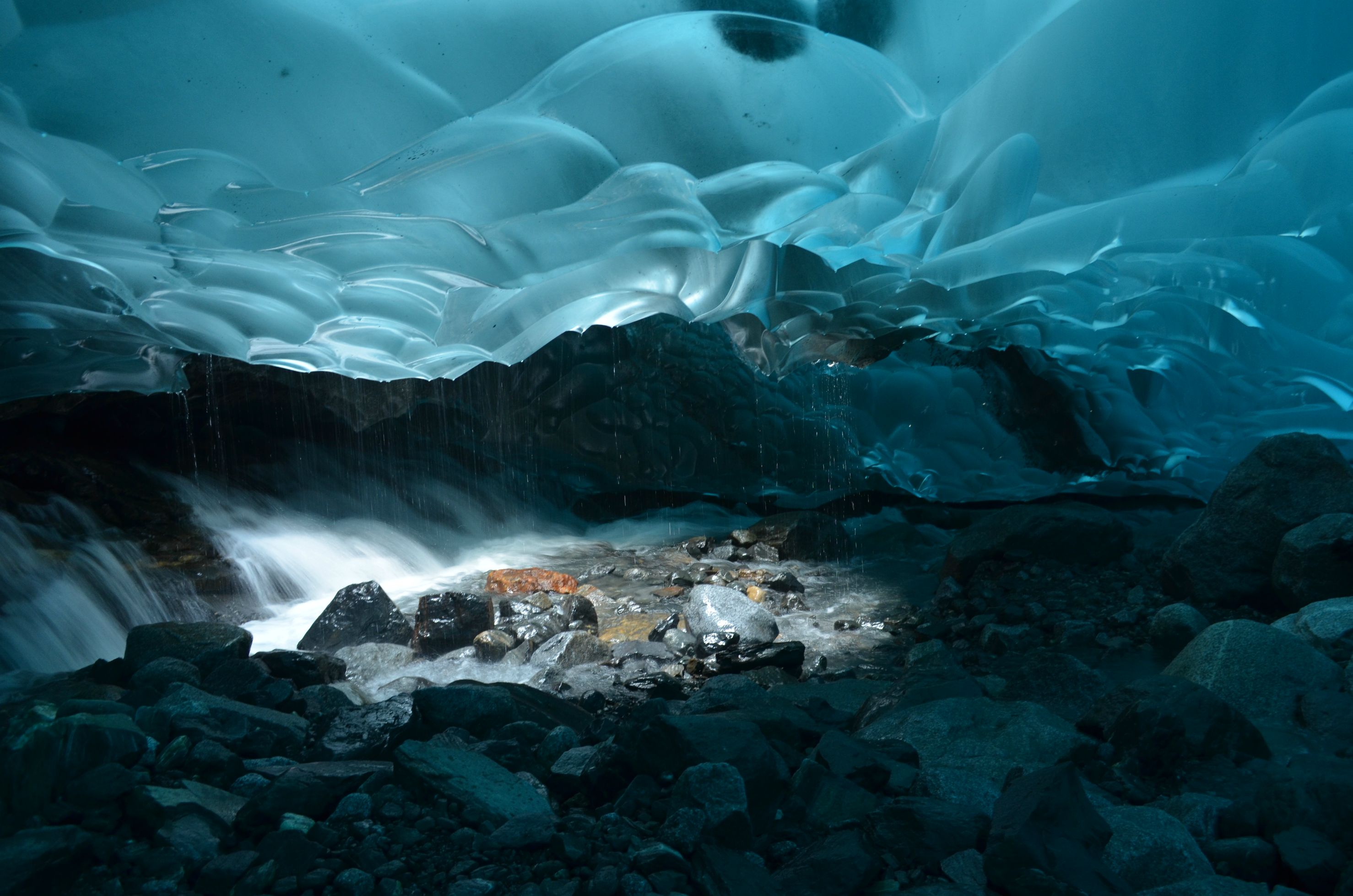 Photo by Four_stalls
If you are not afraid of going down and underground and also wish to experience something truly one of a kind, you must visit Mendenhall Ice Caves just around the corner – in Alaska. Here, the water runs over rocks under blue ceilings inside a partially hollow glacier, creative blue light inside the cave, and truly unique experience being there.
3. Black Forests, Germany
If you ever wondered where all the action from German fairy tales used to be – I have an answer for you. It all happened here in the Black Forests, which locals call Schwarzwald. The forests got it's named from very dark evergreens that create black and mysterious scenery. So while visiting it, don't forget to look for that wicked witch and big bad wolf as well.
2. Naica Mine, Mexico
Naica Mine in Mexico was discovered very recently, which makes this place so great at the beginning. Moreover, the whole cave is full of various-sized crystals that make the unique scenery there as well. But watch your head! All those crystals are going all around the cave, and you should; you might get hit by that striking beauty. Literally!
1. Zhangye Danxia Landform, China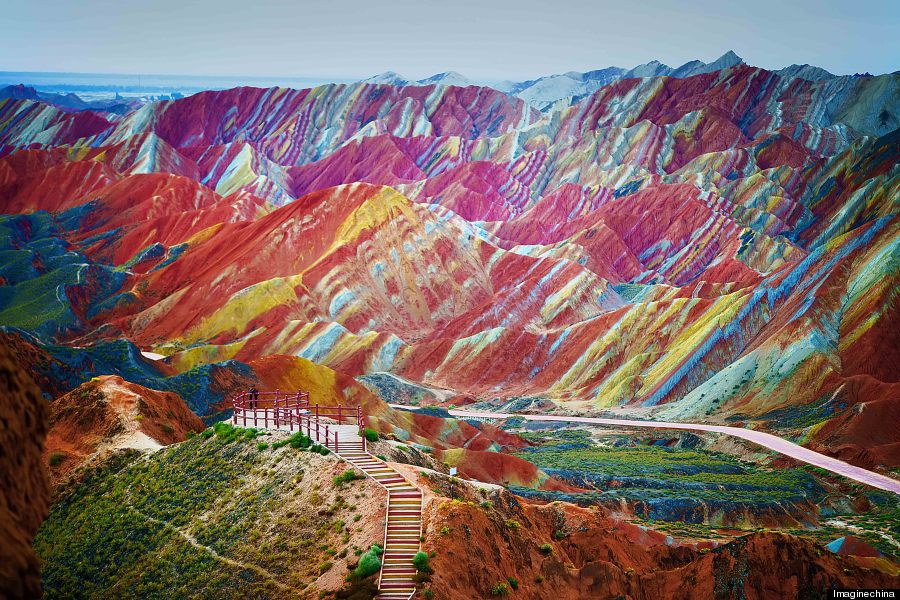 And finally, the Zhangye Danxia Landform in China with its rainbow hills worth mentioning at the end. This is a truly unique place because all those unusual colours of the rocks result from red sandstone and mineral deposits being laid down over 24 million years! So if you always wanted to travel somewhere truly unique and colorful – this is the right place for you!