These cute Free Sewing Patterns For Christmas decorations are a breeze to make and will spruce up any sparse Christmas tree or your home! Finding easy Christmas crafts can be a headache, but learning how to make homemade Christmas ornaments is easy with this step-by-step tutorial and free patterns.
Decorating for the holidays is supposed to be fun, not stressful, so if you're looking for DIY craft projects to give your decorations a personal touch, look no further. These homemade Christmas decorations are fun and easy to make and look great no matter where you put them!
Hang some on the tree, over the fireplace, or even attach them to gifts for an elegant touch. Whip up a quick and easy-sewn Christmas stocking with this quick and easy DIY Christmas craft.
Learn how to sew Christmas stockings and ornaments with this free pattern. We are here to help you and to give you the perfect idea for this wonderful Christmas. These Christmas Tree Decorations are just what you need for the holiday season. They are adorable and useful in a variety of ways.
Charming Ornaments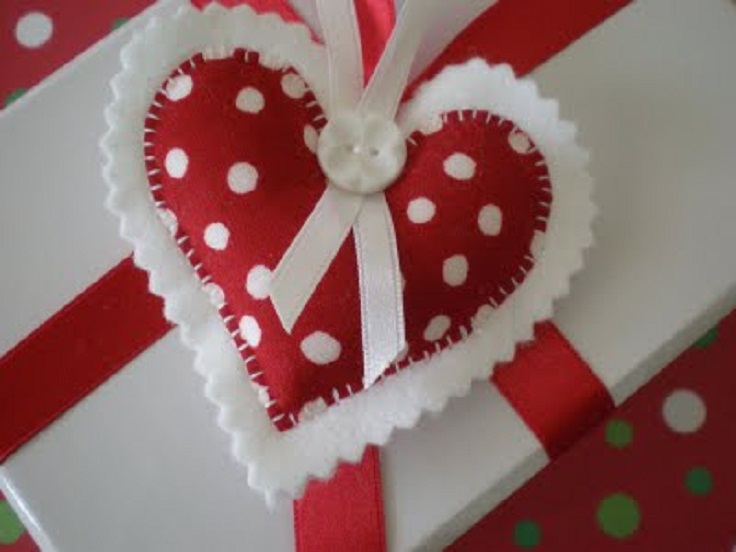 via aspoonfulofsugardesigns.com
Sew some Charming Ornaments for terrific treats using this Christmas sewing project. Fill them up with cotton and give them to friends and family as Christmas gifts. Or you can add to another homemade gift so it will give Christmas spirit to it.
Christmas Stocking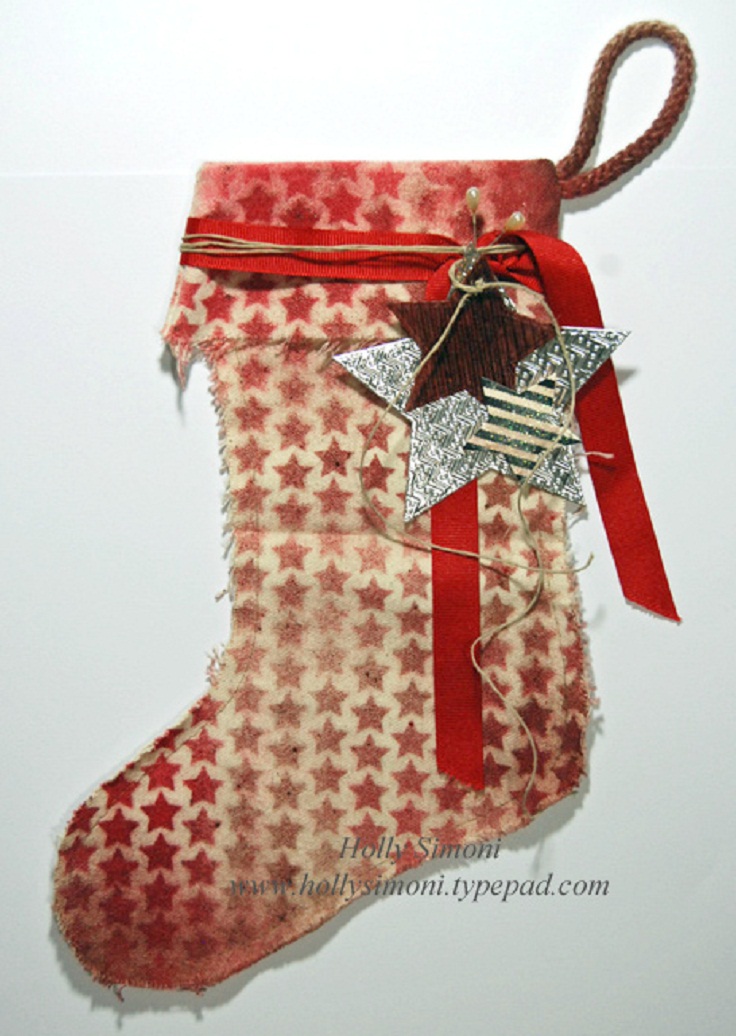 via noodle-head.com
This free sewing pattern is just what you need for Christmas. Create a classic red-and-white stocking with this sewing pattern. Imagine how great it will look hanging on your mantel. Learn how to sew Christmas stockings to hang on the tree. This Christmas sewing project to make a stocking ornament is fast and festive too!
Doily Snowflake Ornament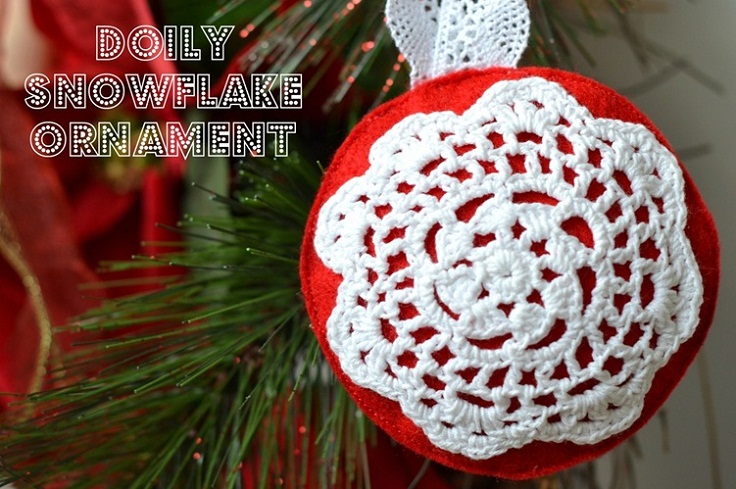 These homemade Christmas ornaments are fun and easy to make, and look great no matter where you put them! Hang some on the tree, over the fireplace, or even attach them to gifts for an elegant touch. Follow this tutorial and add an abundance of Snowflake Ornaments to your Christmas decor this year.
Happy Holidays DIY Wine Bag
No house decorations are complete at Christmas without Christmas wine decorations. Nothing heralds the holiday quite like a set of cheerful wine glasses and perfect wine on the table or hanging from the mantel. Learning how to make a Christmas wine bag is one of the easiest Christmas sewing projects to tackle as the holidays approach.
Recycled T-Shirt Stocking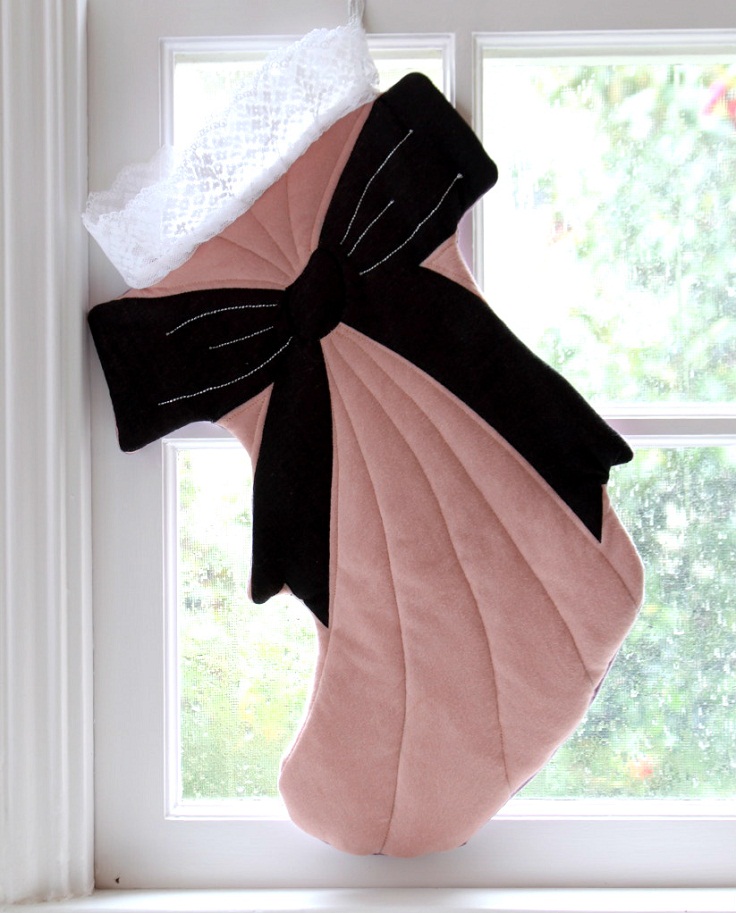 via prudentbaby.com
There are tons of reasons to start refashioning clothes. The practice is cheap, it's environmentally conscious, and you can make some really unique and awesome new stuff out of items that are otherwise headed to the junk heap. In the spirit of Christmas, give some old clothes new life by upcycling them into homemade stockings!
Santa's Velvet Drawstring Pouch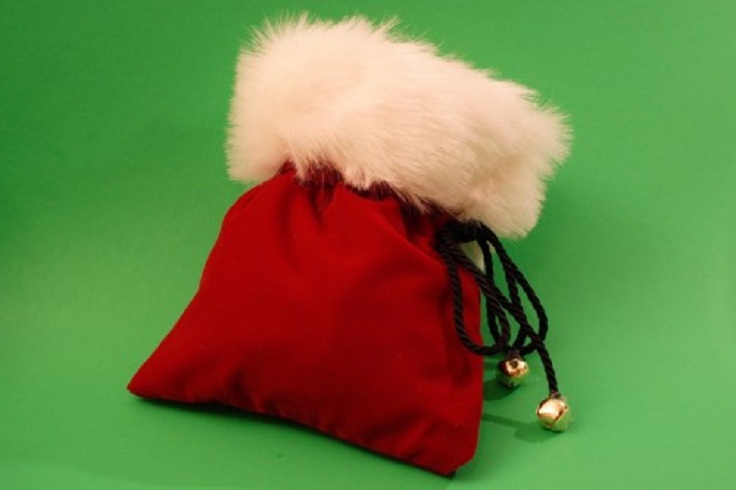 via chicaandjo.com
These bags can of course be made with other fabrics like fleece or cotton and can really be made in any size you want, once you've learned the technique. Simply constructed with minimum materials, this handmade decoration is the perfect way to prep for the holidays.
Sewn Christmas Stocking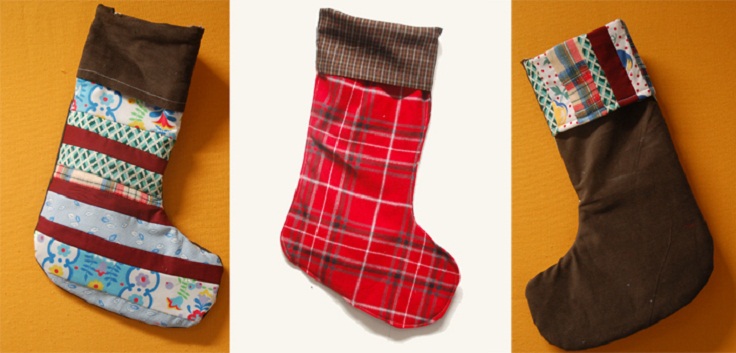 Sure, felt and velvet look great hanging above the fireplace, but twist your DIY stockings this year! These awesome stocking ideas are all made from the last fabrics you'd expect. From fat quarters to drop cloth, these DIY Christmas stockings are great scrap busters that put a fun spin on the usual Christmas stocking design.
Simple Snowman DIY Ornament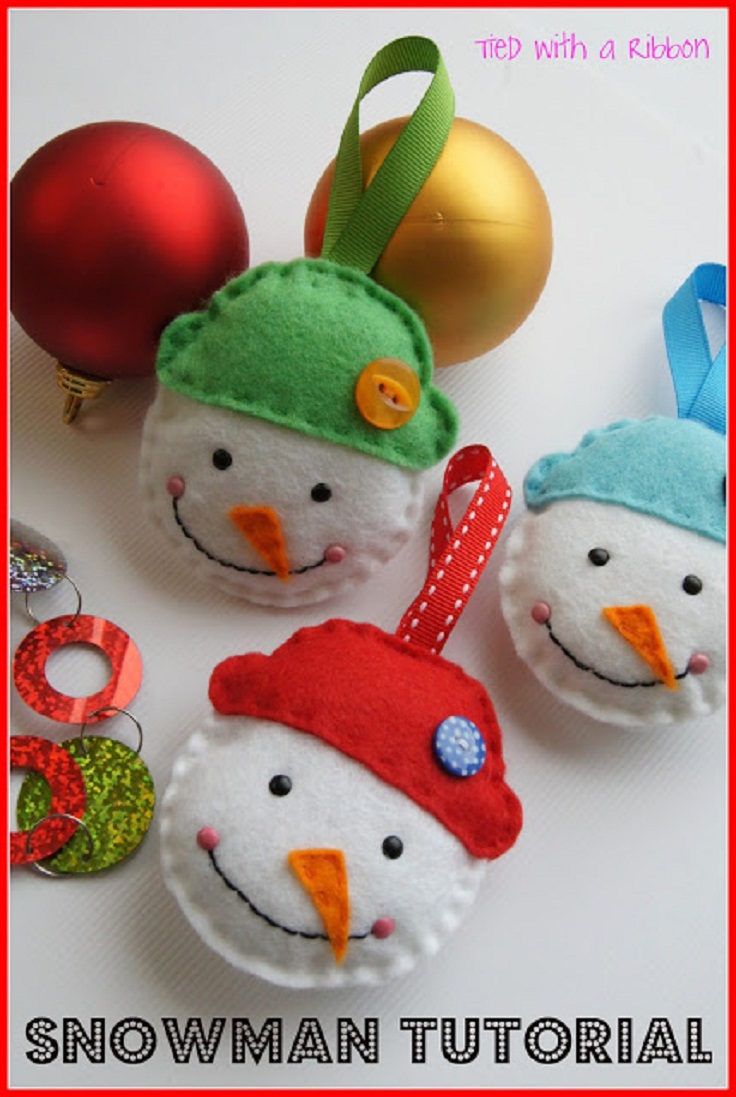 What better way to personalize your holiday presents than with DIY gift tags? In minutes, you can learn how to make gift tags without sewing a stitch, which makes this a great project for crafters of all skill levels. Add your own embellishments and labels to make your tags extra thoughtful. These DIY gift tags are perfect for teachers, co-workers, or any family and friends.
Tiny Tree Decorations
via noodle-head.com
This Christmas tree tutorial will show you how to use scraps of trim to decorate these plush evergreens. These make great DIY Christmas decorations for your mantle or tabletop. In just a few easy steps, you can create these pretty tree decorations, either for your home or to give to a friend or family member.
Snowflakes Pillow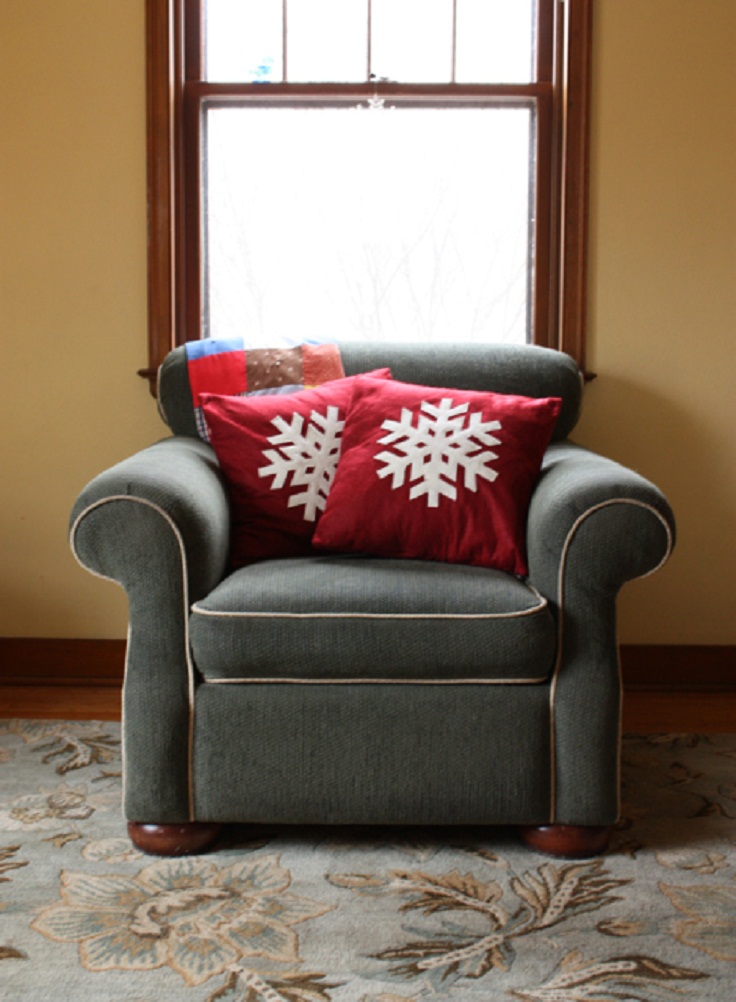 via noodle-head.com
Lovely Christmas pillows for this Christmas. You can easily sew if you follow this tutorial. Your home and your dreams this winter will be in Christmas spirit and red color. Center Snowflake is your choice so you can choose Christmas Tree or Santa instead.