Pillows are perfect room accessories. They have the power to change the look of an entire room. They are also the easiest way to make small alterations in your home without spending too much money. With Christmas just around the corner, decorating your home with some festive pillows can put you in a true Christmas mood.
Instead of buying new pillows, why not change the look of your old ones or embellish some of your old pillowcases and repurpose them for Christmas? It's not that difficult to make adorable, new pillows. You'll only need a few items, such as scissors, fabric, paint, stencils, and of course, your imagination!
We made a list of Top 10 Adorable DIY Pillows that are perfect for Christmas. Dress up your living room, your bedroom or your kids' room with these creative pillows. Unique and easy to make, we're sure you'll want to make some of them for your home or to give your loved ones a great handmade gift.
DIY Pottery Barn-Style Pillow
The word "joy" is always associated with Christmas. When you put it on a pillow, it makes a great statement and it changes the whole ambiance of the room. Plus, burlap is a fabric that gives festive vibes. You can make the pillow any size. Stuff it and enjoy!
Inspirational Christmas Pillow
Christmas is all about ornaments. You can hang them on a tree, place them on a tray or in this case, put them on a pillowcase. This is a quick and easy idea that you can make on your own or with your children. You can make one for the living room and one for your kids' room. Fun!
Quilt Block Bench Pillow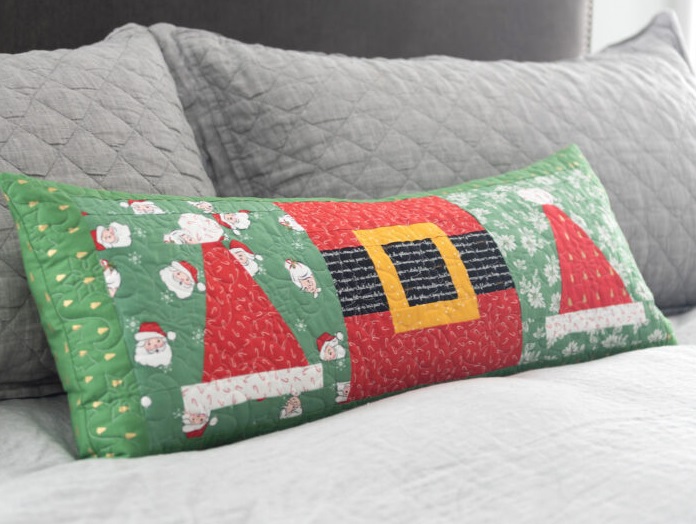 This one's definitely one that kids will appreciate the most. It looks super cute and it's perfect for the holiday season. Get some quilt blocks and follow the instructions. Santa's belt never looked more adorable, do you agree?
Christmas Sock Pillow With Treats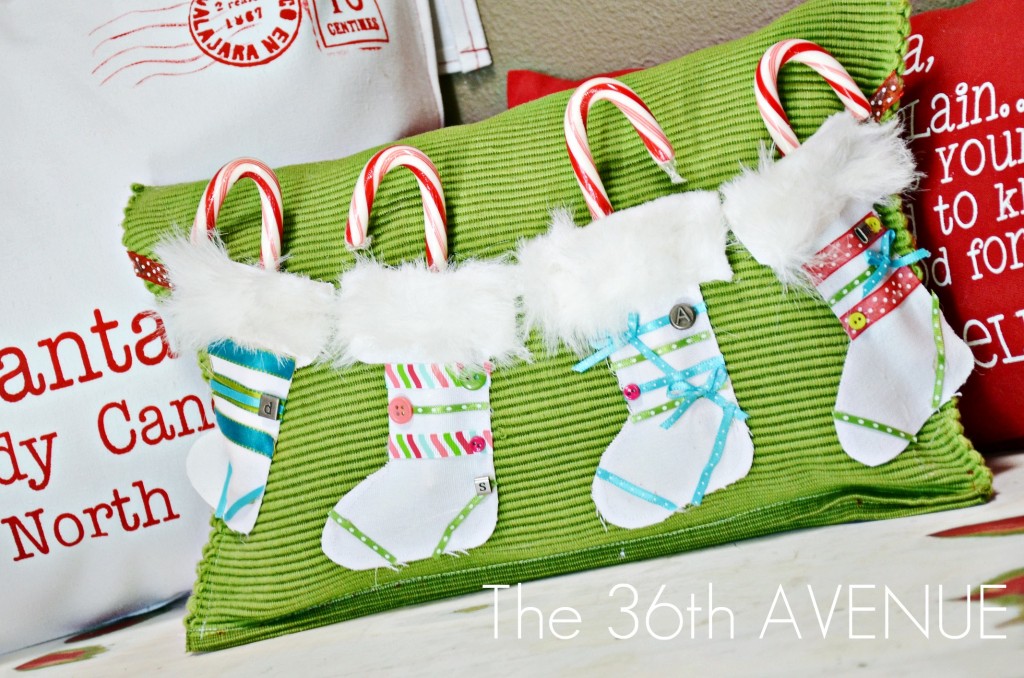 With minimal sewing, you can easily make this festive pillow with Christmas stockings. The decorating of the stockings is the fun part. You can put bows, ribbons, buttons and whatever accessories you'd like to make the pillow as colorful as possible. Also, filling up the stockings with treats is a great idea. Your kids will be so excited!
Christmas Tree Pom-Pom Pillow
Pom-poms are great accessories to any item at home. They look fun and playful and you can make them in any shape and color you'd like. This project might take a bit more time, but the end result will certainly amaze you. Get creative and let the joy begin!
Giant Candy Cane Pillow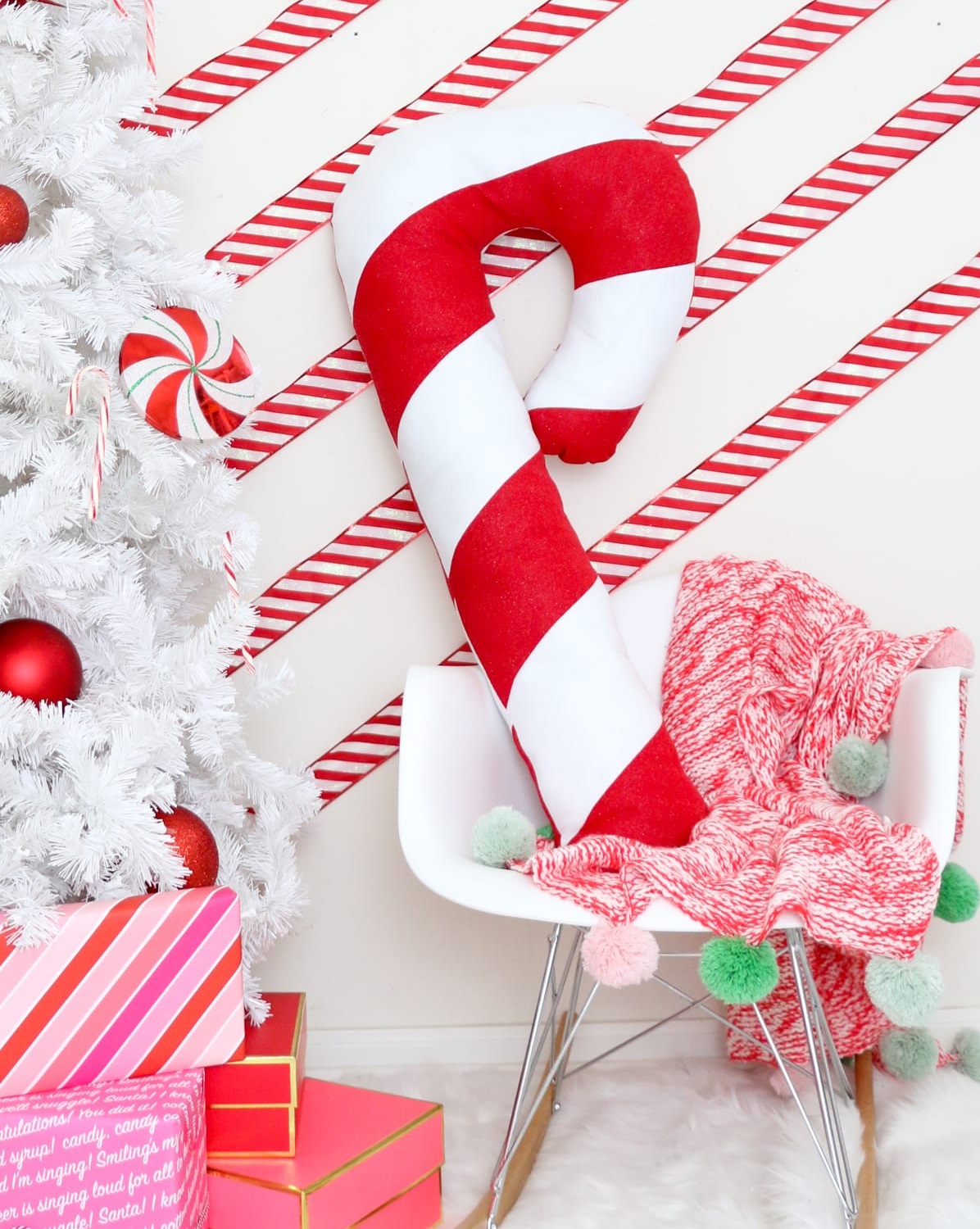 A giant candy cane pillow to snuggle up with on cold, winter days? Sold! This festive pillow is the perfect companion to the whole family while watching Christmas movies together. It's totally worth the effort and we're sure it will quickly become your favorite Christmas item in your home.
Christmas Tree Pillow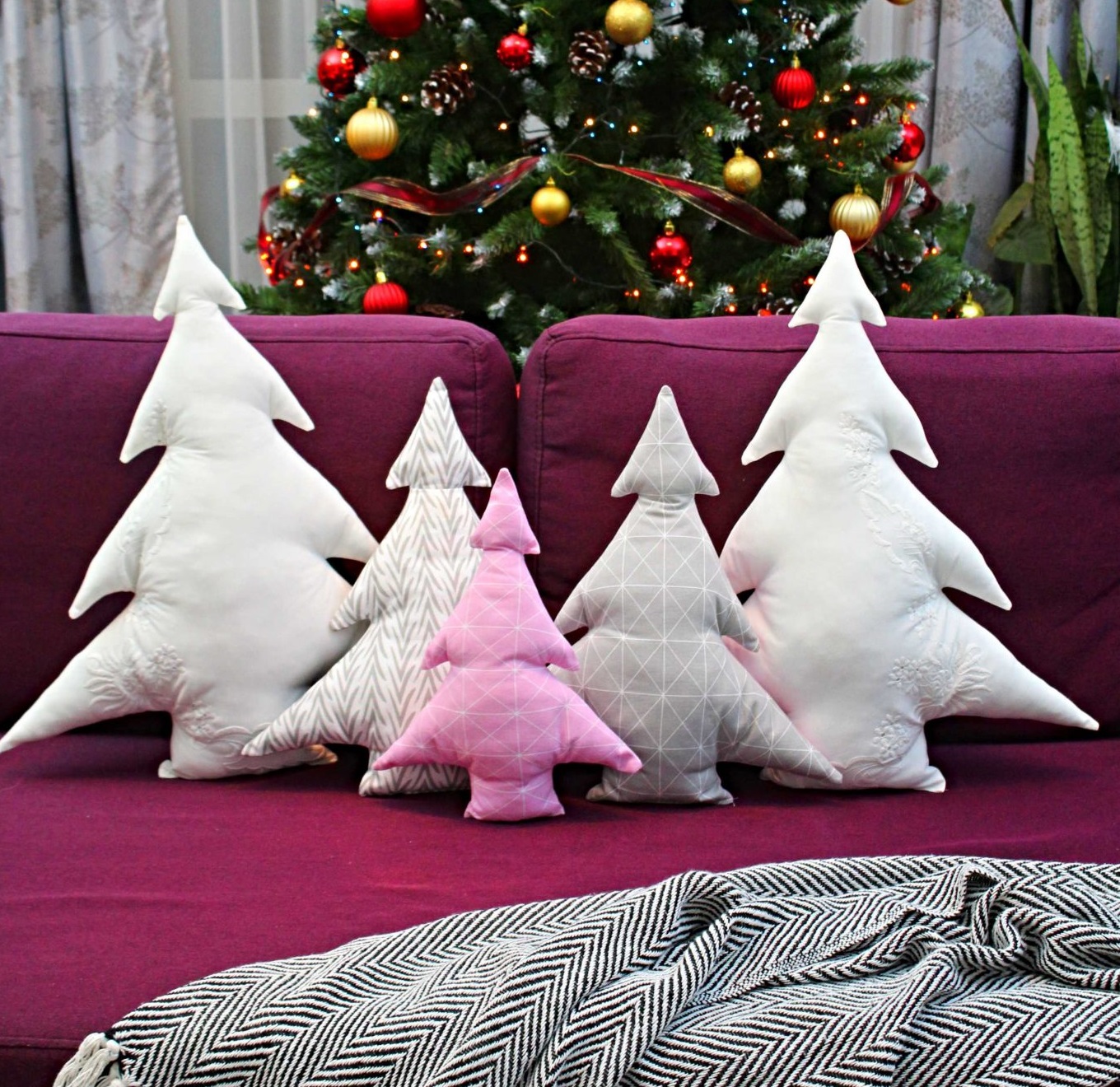 You don't need to break the bank to spread holiday cheer to your home. These adorable pillows will look lovely anywhere you put them. Choose your favorite fabric and follow the instructions. Make some for yourself and some for your friends and family to give them as a Christmas gift. They'll be thrilled!
Snuggle Santa Pillow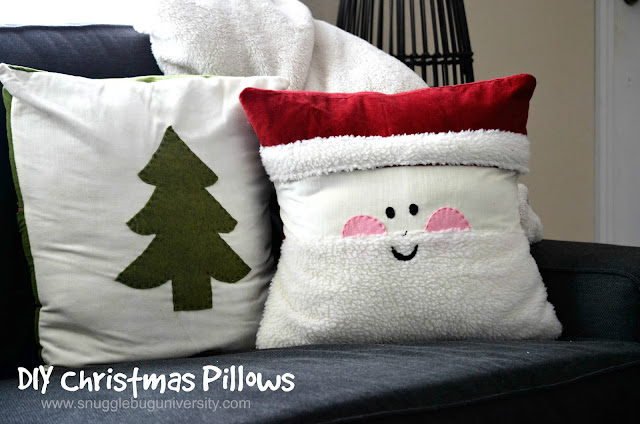 There's always room for more pillows that act as snuggle buddies, right? If you make this pillow, you'll have your very own Santa to hug anytime you want. What's more fun than that?
Wrapped Candy Throw Pillows
These might be the sweetest pillows we've seen! They will make the perfect addition to your Christmas decorations. The best part about them is that making them doesn't involve any sewing, plus you can use leftover fabric from previous projects. Embellish them with green or red sequins to make them even more festive. They also make a great Christmas gift that everyone will love.
Plaid Christmas Pillows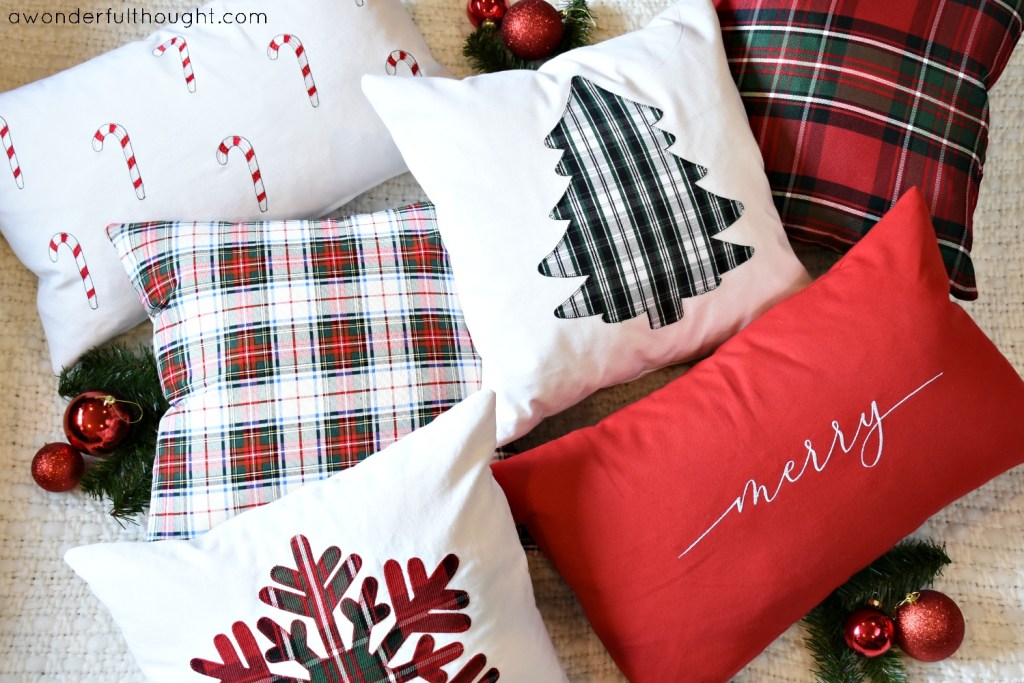 Nothing says "Christmas" more than plaid. Plaid pillows are always the right choice. They look so fancy and elegant and convey the true holiday spirit. Candy canes, snowflakes, Christmas trees, you name it. Follow the instructions and make sure to show them off by giving them a central place in your living room.
From adorable pillows with Christmas stockings to elegant, plaid pillowcases – we've given you a lot of options to choose from. Whatever you choose to make, we're sure you won't regret it. The time you spent will definitely be worth it. Make sure to share your thoughts in the comments.
Merry Christmas!