December has made everyone thinking about one of the most festive holidays ever – Christmas, and all related to it, such as the presents, trimming the Christmas tree, what's on the Christmas menu, decorating the entire home. Of course, the holiday gatherings or parties with friends and family are here as well. It knows to get a little tricky with all the organization around the fabulous holiday everyone's been waiting for. It is the time of warmth and closeness. The most beautiful memories are happening just around the table enjoying each other's company. One of the most important and noticeable things is exactly the looks of the Christmas table, as well as what is being served.
Setting the Christmas table should make people laugh and bring out the magic of the holiday. For ones, the table setting is a special ritual of style and decor, while for others it is not that expensive or time-consuming. Normally, the centerpieces have to be breathtaking, the table decorated maybe with floral arrangements, the Christmas china, the candleholders, the silverware, etc. A long list, isn't it? After you have figured out the Christmas menu, it's time for the centerpiece, the plates, linens, and other decorations. Setting the right atmosphere will make the Christmas table even better. The table decoration should catch even the most critical eye.
Don't worry, we've got you covered. Here you will find the top 10 inspirational ideas for the Christmas dinner table which are so gorgeous, that they will spark some special moments between your guests. Be sure that you will want to recreate them next year, and the year after that,… Good ideas are always welcomed, but you mustn't miss out the best Christmas ideas here.
You can check out our other "TOP 10 Christmas" lists of ideas, crafts, recipes by clicking here.
Holiday Table Setting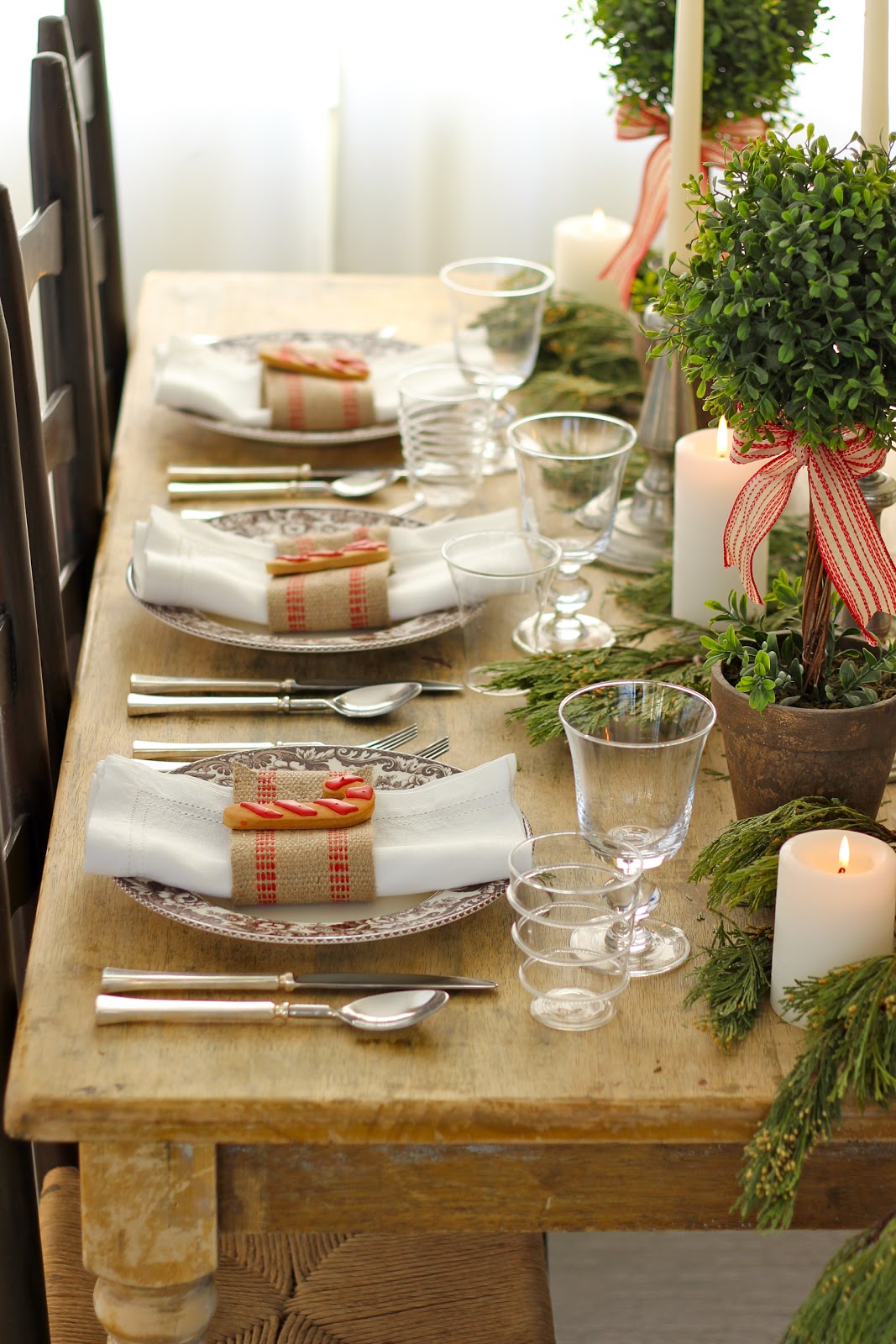 Make the Christmas table cozy and elegant. Add candles of varying heights and give some warmth. Not only that it shares light, but it also contributes to a soft glow to the atmosphere. You can even add some candleholders and get another look.
Christmas Decorating
Go plaid this Christmas! With some plaid napkins and runner, and getting creative with the evergreen branches, you will get an excellent presentation that will wow everyone around you.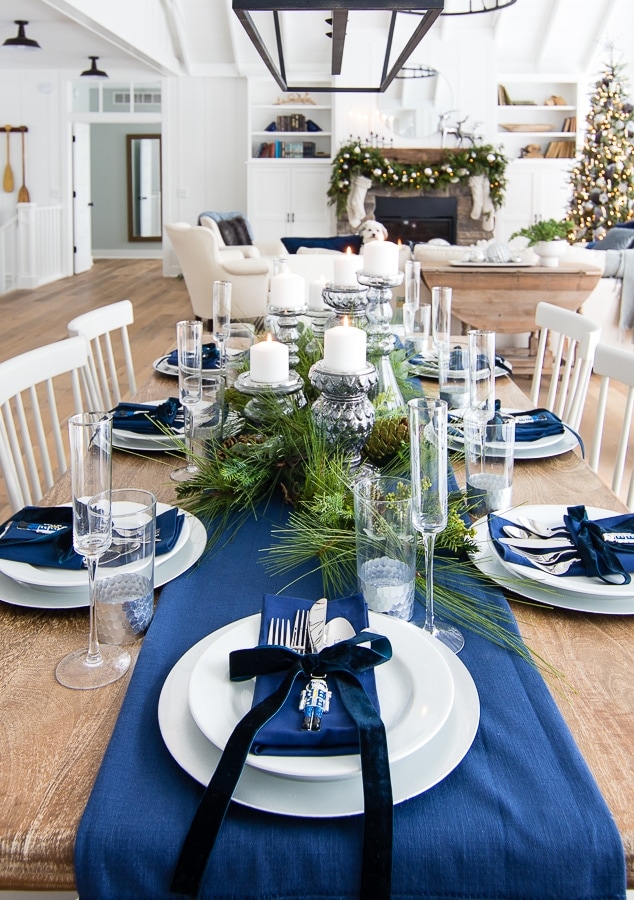 Why sticking to the original red and green colors? Why not trying navy blue and silver instead? Go out of your comfort zone and show your family or friends that Christmas can be celebrated in different colors. Or, be bold and put out a color combination of yours.
Christmas Table Decorations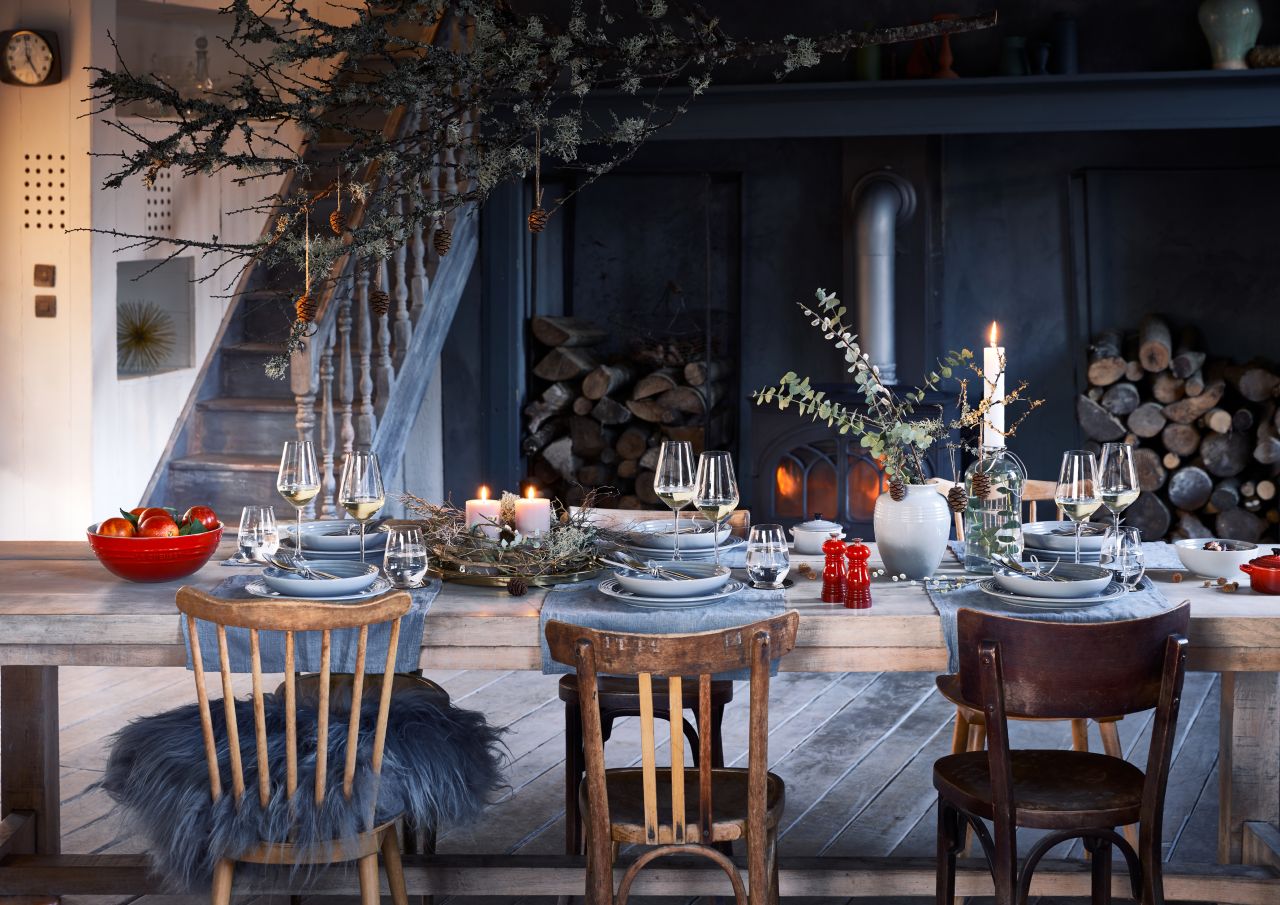 Using natural materials never goes out of style. Including earth and wooden tones gives a rustic touch to the easy-to-make, but yet elegant table. The more natural elements, the better.
Easy Christmas Table Setting with Red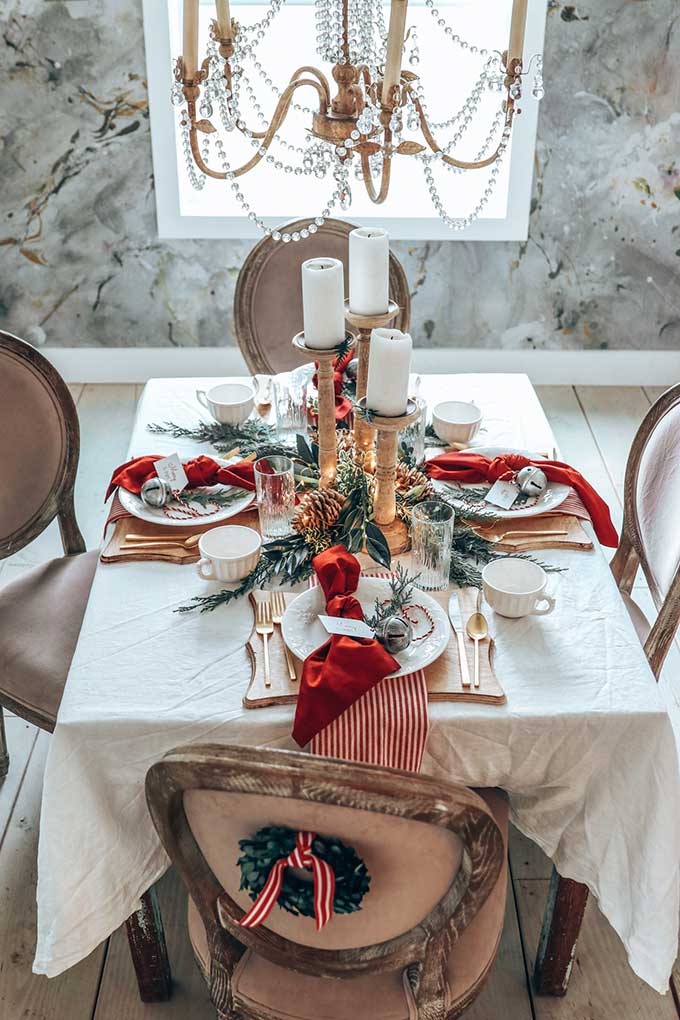 Red never goes out of fashion. If you are not in the mood to experimenting, go with the traditional. Give some red touch to the Christmas table, add some spray-painted pinecones, bought or borrowed from the backyard, and let the others enjoy the festive atmosphere.
A Modern Christmas Tablescape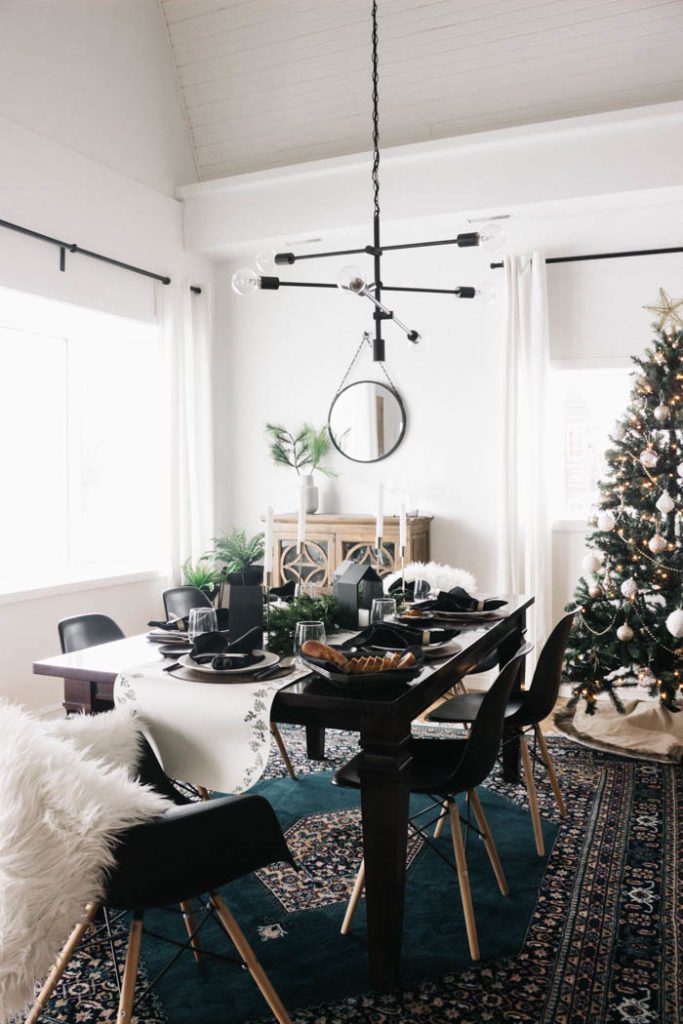 Using some greenery, some paint, and creativity and you are settled for an elegant and modern Christmas with your loved ones.
White and Gold Christmas Tablescape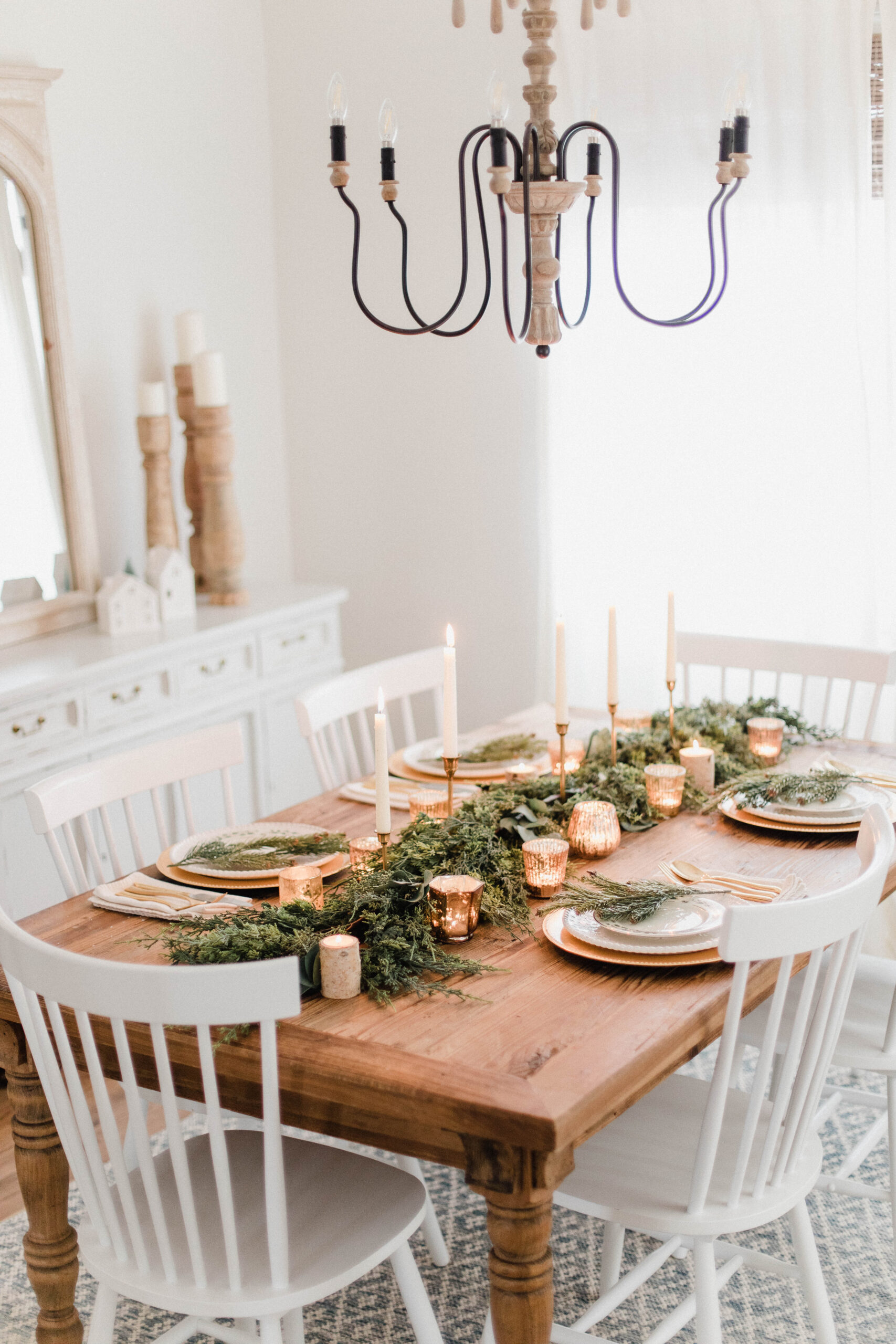 If you find decorating a bit tricky, and you are not sure of what to combine, reach for neutrals to decorate your holiday table. Add some gold ornaments and you will get a look that results in a winter wonderland by sticking to simple decorations.
Christmas Tree Farm Tablescape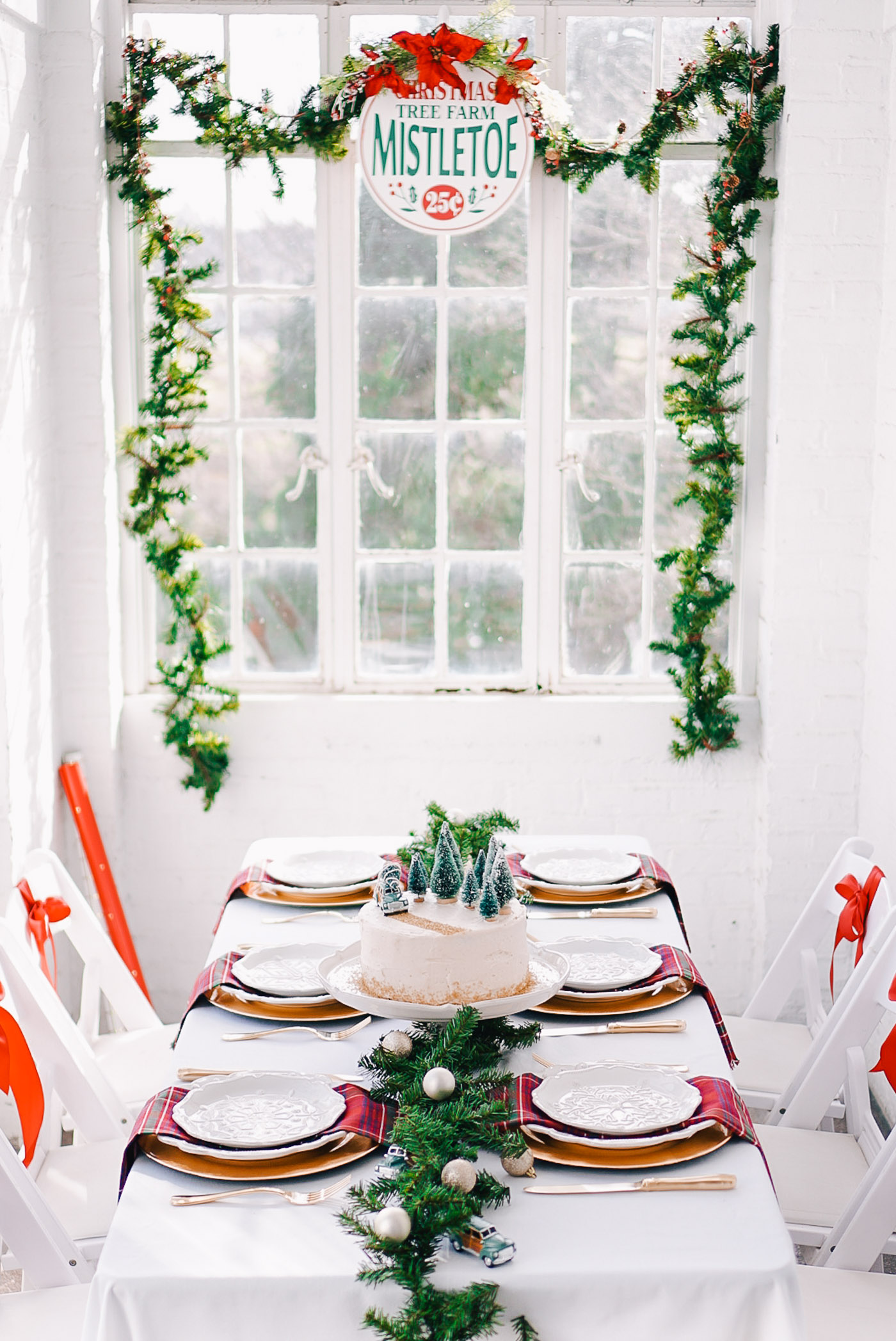 Of course that there's no place like home for the holidays. Keep it simple with some faux greenery stems, Christmas ornaments, or even add wood or ceramic piece.
A Pink Wonderland Dinner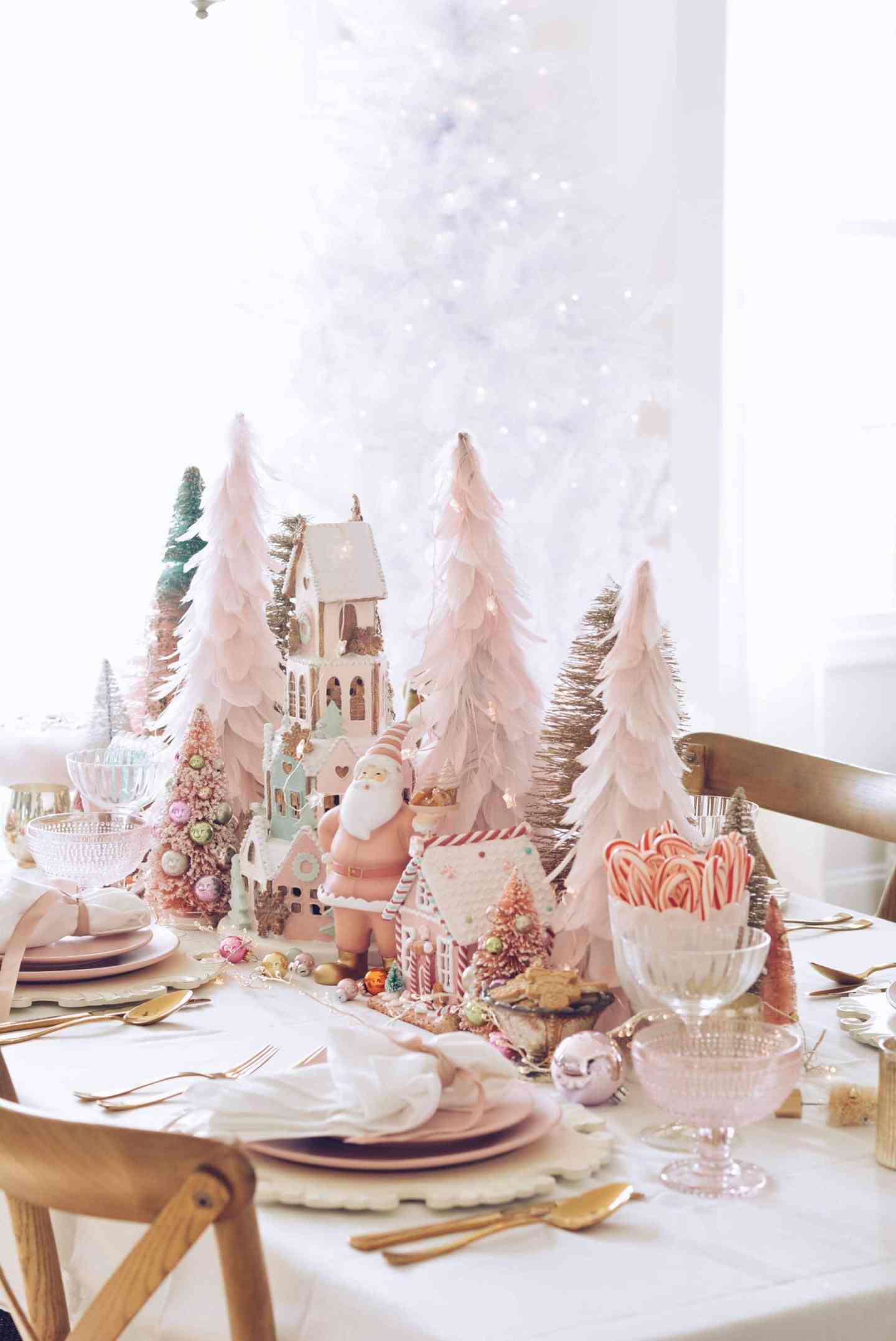 Getting tired of ideas? Here's something extravagant, but yet gentle and, most importantly, pinkish! Make this tabletop and transport your guests to a winter wonderland. Sweet!
A Whimsical Wonderland Tabletop
Another out-of-this-world Christmas theme. Simple, but catchy and definitely whimsical wonderland tabletop. You can create your own by using a different color.
We hope that we put a lot on your plate. Take these Christmas tables into your living space and show off your decorating skills by creating something magical and unforgettable.