Fried rice is the perfect weekday dinner choice. Simple, healthy, and quick! There are only a couple of things you need: a wok, some fresh veggies, some leftover rice, leftover roast meat (optional), and that is about it.
Rice is also gluten-free, filling, and flavorful! Fried rice recipes are very versatile. You can use whatever you have in the fridge, and that is why you will rarely ever make the same fried rice twice!
We have collected ten different quick-fried rice recipes to start with.
1. Vegan Fried Rice recipe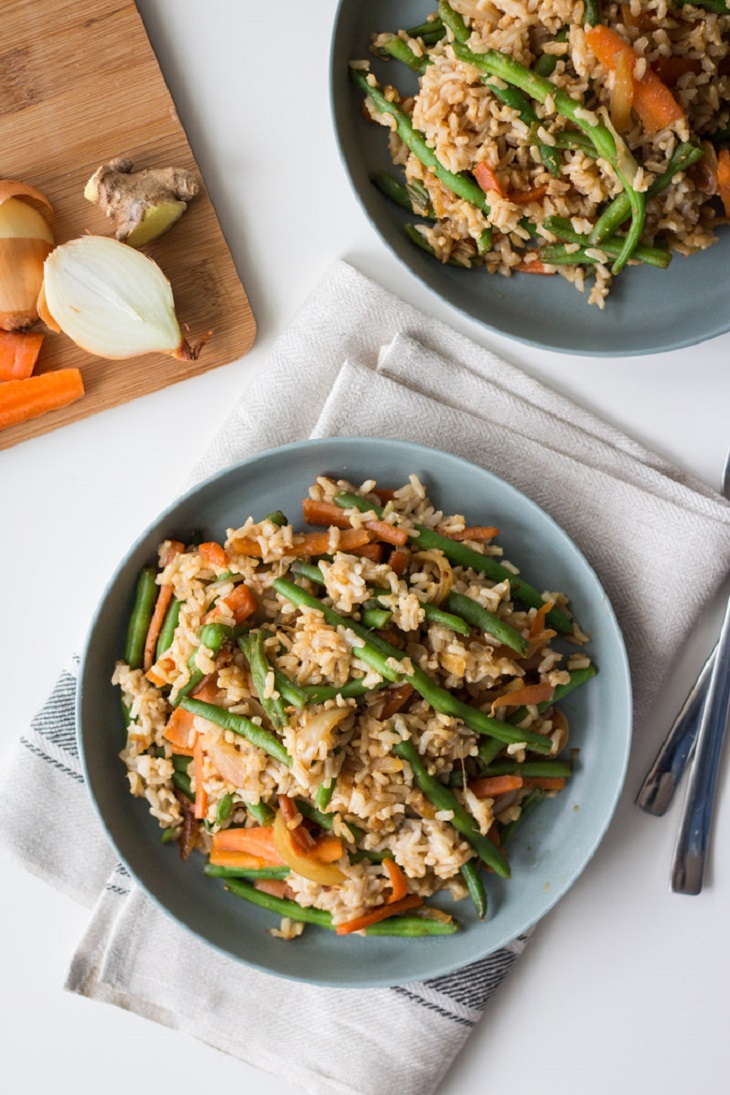 Recipe via themostlyhealthy.com
This Vegan Fried Rice is a simple and delicious plant-based dish that you can whip up in no time. The miso paste gives the rice a delicious flavor, and the vegetables are cooked with tamarind, coconut sugar, fresh ginger, and lots of garlic. You will need an onion, sweet corn, carrot, and green beans, but you can easily replace any of them with your personal favorites.
2. Kimchi Fried Rice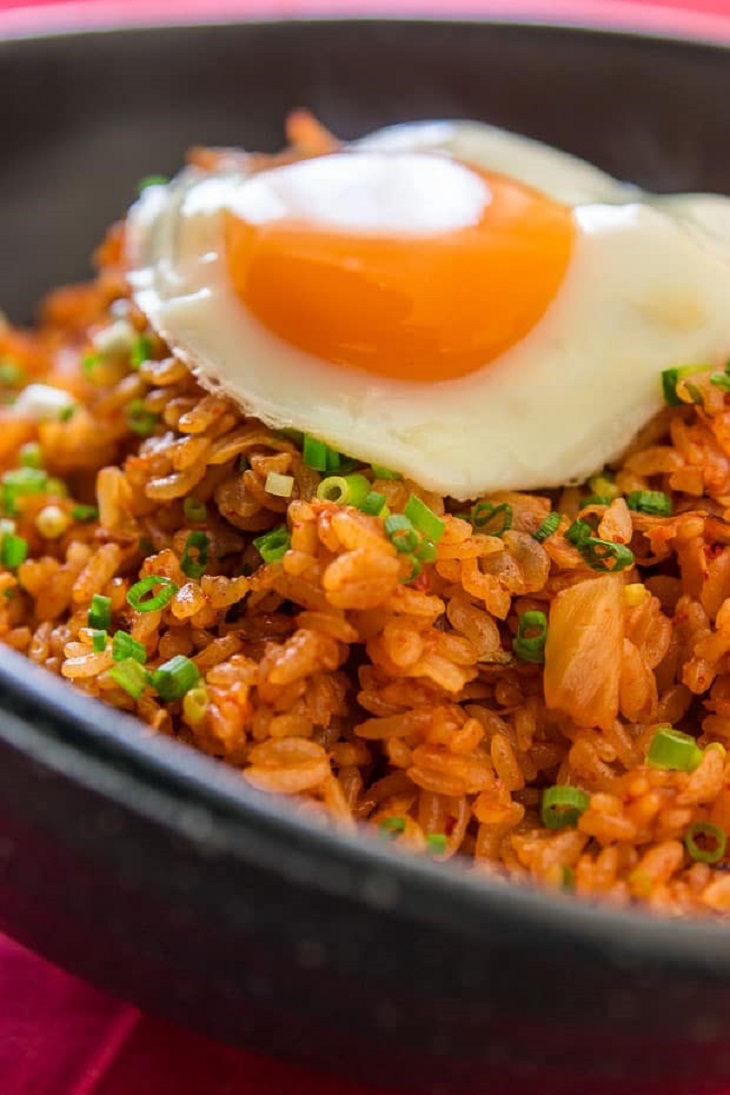 Recipe via norecipes.com
Kimchi bokkeumbap or kimchi fried rice is ridiculously easy to make, and it is a delicious high-flavor, low-effort dish. You can use store-bought kimchi, but a homemade one is even better. Just make sure that it's mature, and use the juices as well. Top it with a sunny-side-up egg and enjoy!
3. Leftover Roast Pork Fried Rice Recipe
Recipe via kidseatbyshanai.com
A healthy way to use up the leftover roast pork (instead of using it in sandwiches) is to prepare this delicious fried rice with pork! You will be amazed at how tasty it is, and no one will know it's made from leftovers!
4. Thai Pineapple Fried Rice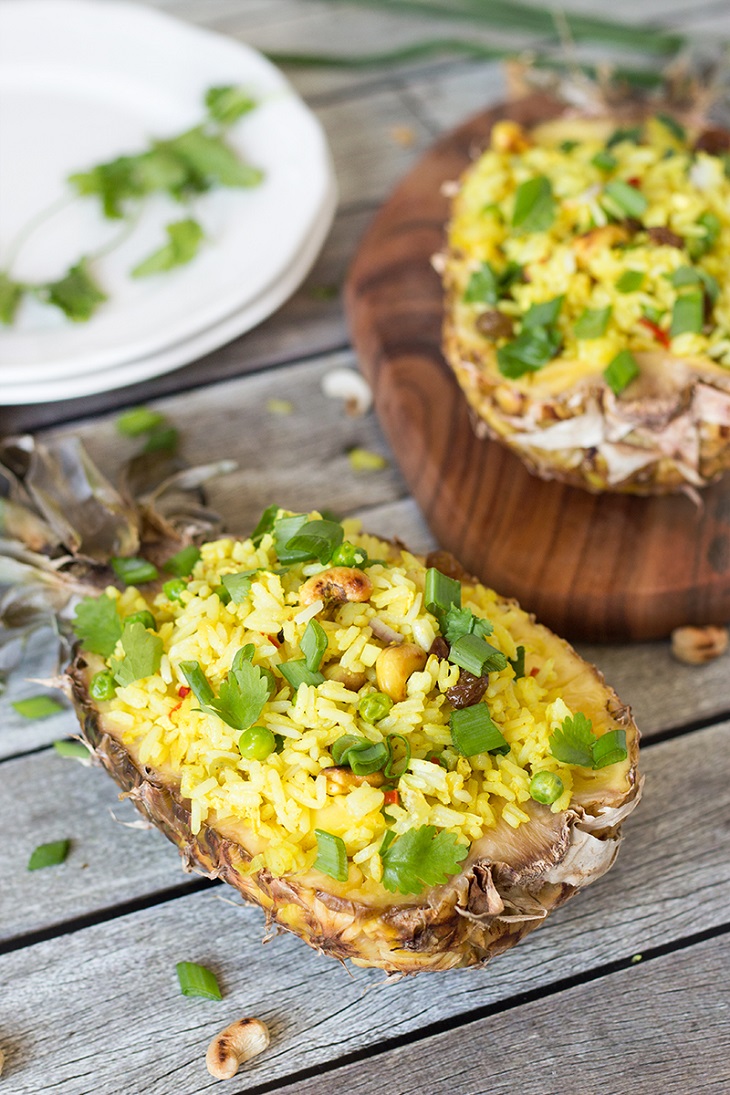 Recipe via cookingtheglobe.com
This Thai Pineapple Fried Rice Recipe is healthy and delicious and looks gorgeous served in pineapple shells. With curry-flavored rice, crunchy cashews, sweet pineapple chunks, and a bit of chili pepper, this dish will impress your dinner guests as well.
5. Butter Fried Rice – One of the tastiest Fried Rice Recipes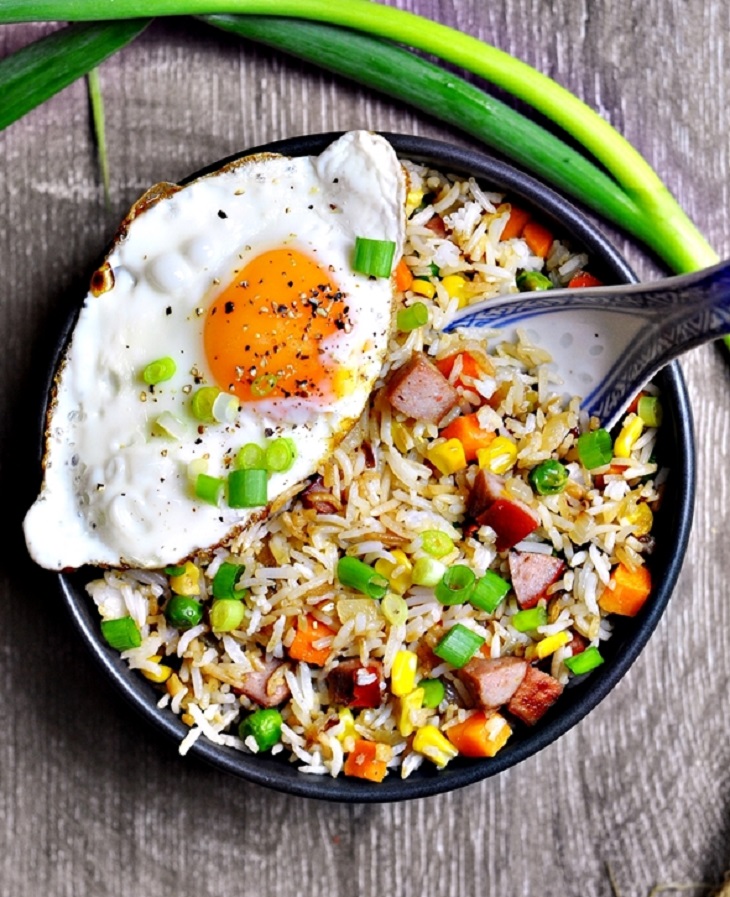 Recipe via www.fussfreecooking.com
This Butter Fried Rice recipe combines the Asian dish with a Western-style sausage, Frankfurt. It takes less than 20 minutes to prep and cooks! The most important step for this fried rice is to cook the fried rice, stir in a small dollop of butter.
6. Hawaiian Inspired Fried Rice
Recipe via playswellwithbutter.com
This delicious Hawaiian-inspired fried rice is packed with grilled chicken, pineapple, jalapenos & spicy Portuguese sausage. With all the delicious ingredients combined, the result is a perfect balance of a rich, smoky, sweet & spicy bowl. Top it off with a few drops of lime juice and some sliced avocado.
7. Gluten-Free Chicken Fried Rice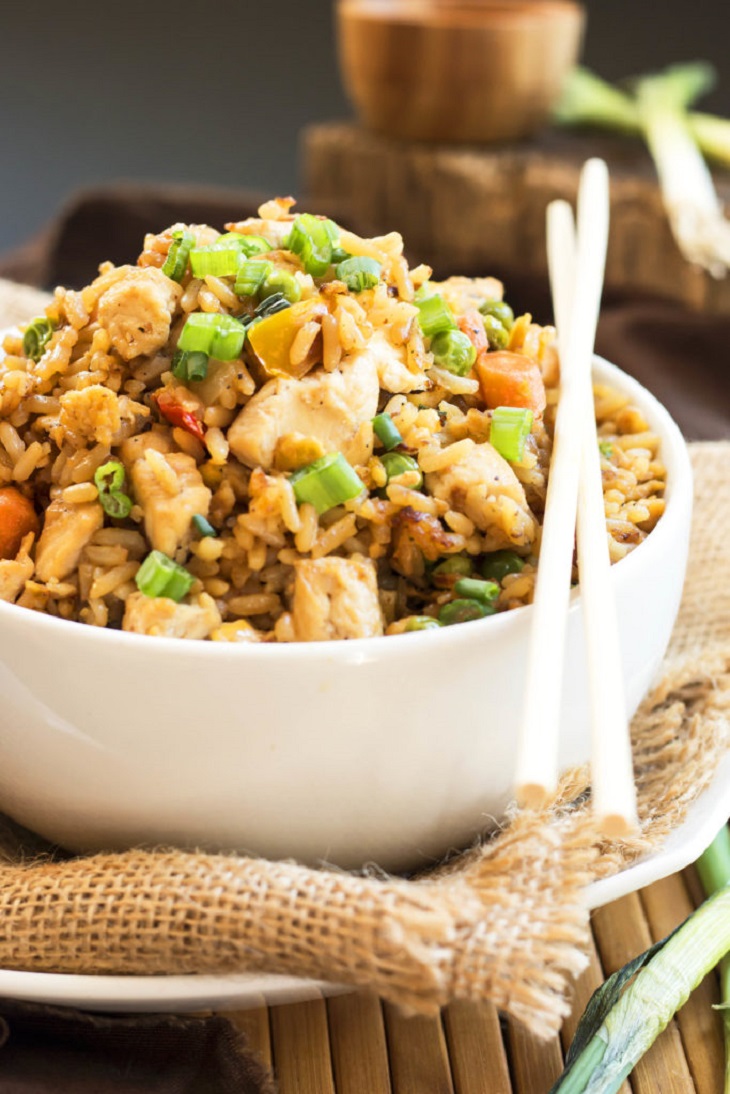 Recipe via www.evolvingtable.com
This gluten-free chicken fried rice recipe tastes as good as takeout but is made with healthy olive oil and full of good-for-you vegetables. If you have left-over roast chicken, you can use that also. The necessary ingredients are vegetables, soy sauce, rice wine vinegar, eggs, and rice.
8. Gumbo Fried Rice
Recipe via iowagirleats.com
What to do if you don't have time to boil a pot of gumbo, but you really crave those signature southern flavors? Gumbo Fried Rice might be just the perfect meal you need. It features aromatic yellow rice with turmeric, tasty kielbasa or sausages, shrimps, tender chicken, and crunchy veggies.
9. Bacon and Egg Fried Rice
Recipe via thewoksoflife.com
The Bacon and Egg Fried Rice recipe will take your breakfast (or lunch or dinner) to the next level. It is quick and easy to prepare, and the ingredients you need are already in your fridge, most likely. You will need some bacon, eggs, onion, rice, and soy sauce.
10. Mexican Kidney Bean Fried Rice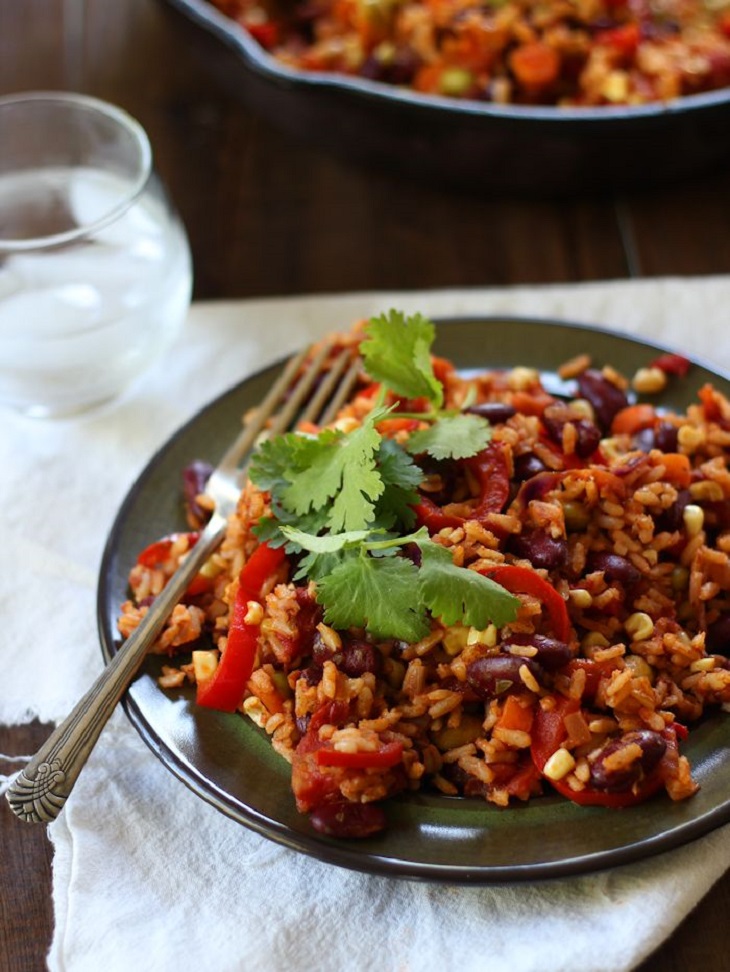 Recipe via www.connoisseurusveg.com
The Mexican Kidney Bean Fried Rice recipe is the perfect Asian-Mexican fusion food at its best! It is easy, delicious, and packed with healthy stuff such as nutritious veggies: tomatoes, bell peppers, corn and cabbage, beans, carrots, and aromatic herbs.