The Greek yogurt has many benefits and with some of them is even better then the regular yogurt. The Greek one has half the carbohydrates and double the protein, and that's why it is one of the food that are good for us, if chosen wisely. The Greek yogurt is our friend when it comes to living a healthy life and taking care of our waistline. Because of the benefits that it has, the Greek yogurt became very popular in the past few years, so that is the reason why it is considered as substitution for other fats while cooking or baking.
Instead of using cream cheese or mayonnaise, you can use this yogurt and you won't feel any difference – the Greek yogurt is such a delicious ingredient. So, if you are wondering what else can you do with this little piece of the Mediterranean heaven, besides the regular breakfast meal with nuts and fruit, here you can read ten easy and delicious recipes, five sweet and the other five savory.
1. Frozen Pomegranate Bites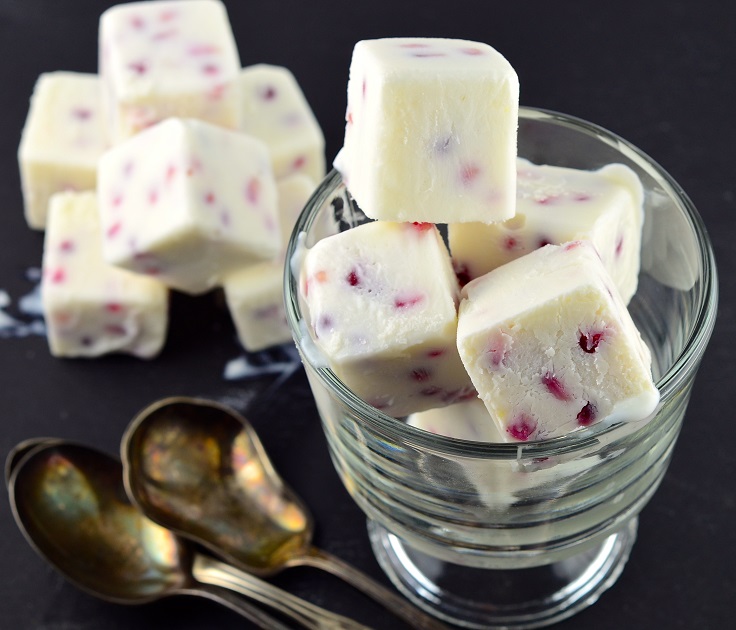 The Greek yogurt can get you to a light and refreshing cubes in 15 minutes. And the other great thing about these little sweet cubes is that in order to have them, you only need three ingredients and there are also only three instructions. You can make this dessert any time you feel cravings for something sweet and you want it right away.
2. Spinach Dip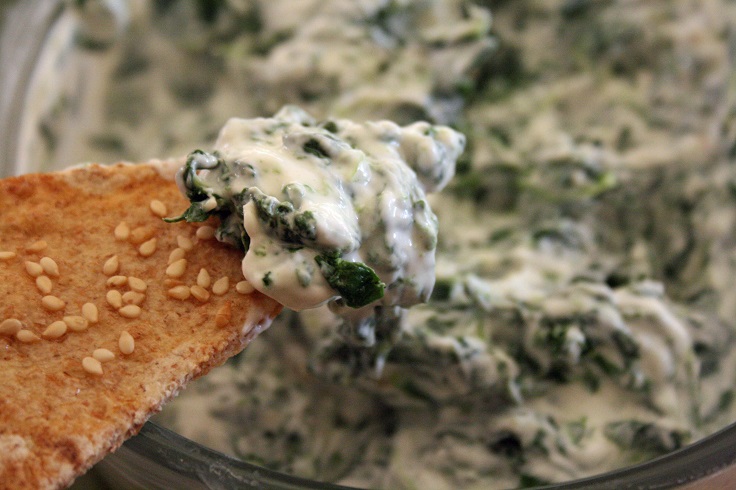 If you are looking for a healthy tasty dip, you found the right recipe. It is a combination of spinach and Greek yogurt, and it also contains minced garlic, olive oil and cayenne pepper in order to taste more rich and delicious. The dip is light and the perfect idea for a gathering with the friends or the family.
3. Vanilla Frozen Yogurt
What's better than a cool, refreshing ice cream on a hot, summer day? This vanilla ice cream would be low in calories if you decide to use low fat or non fat Greek yogurt. Also, the recipe is low in sugar, high in protein and gluten free. It's a healthy treat and a delicious one too.
4. Twice Baked Potato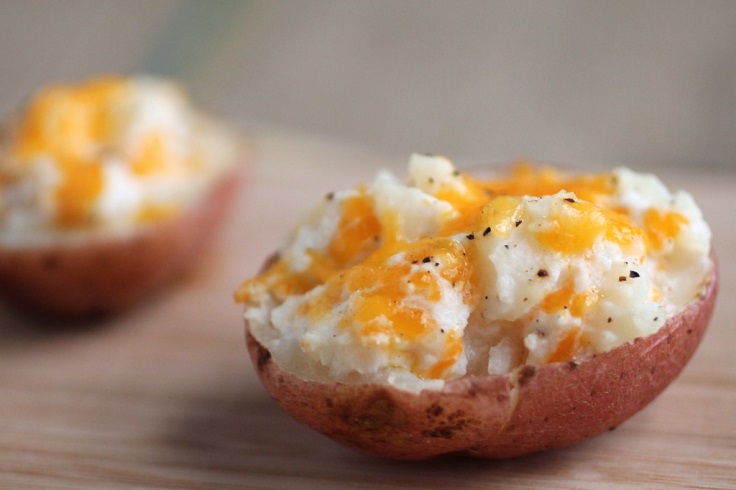 After stuffing the potatoes, put them in refrigerate them and then you can add the Greek yogurt, some cheddar cheese and pepper. This is what a light and tasty lunch or dinner meal looks like! You can use this recipe when hosting a party too, nobody can resist on those twice baked potatoes.
5. Orange Cheesecake
Who can say "no" to such wonderful dessert? The orange cheesecake with Greek yogurt is soft and creamy, perfect for any occasion or even for no occasion. It's easy to make, but you should carefully follow the instructions and wait for a day to eat. It takes some time for the cake to become the real cheesecake.
6. Spaghetti With Greek Yogurt Cream Sauce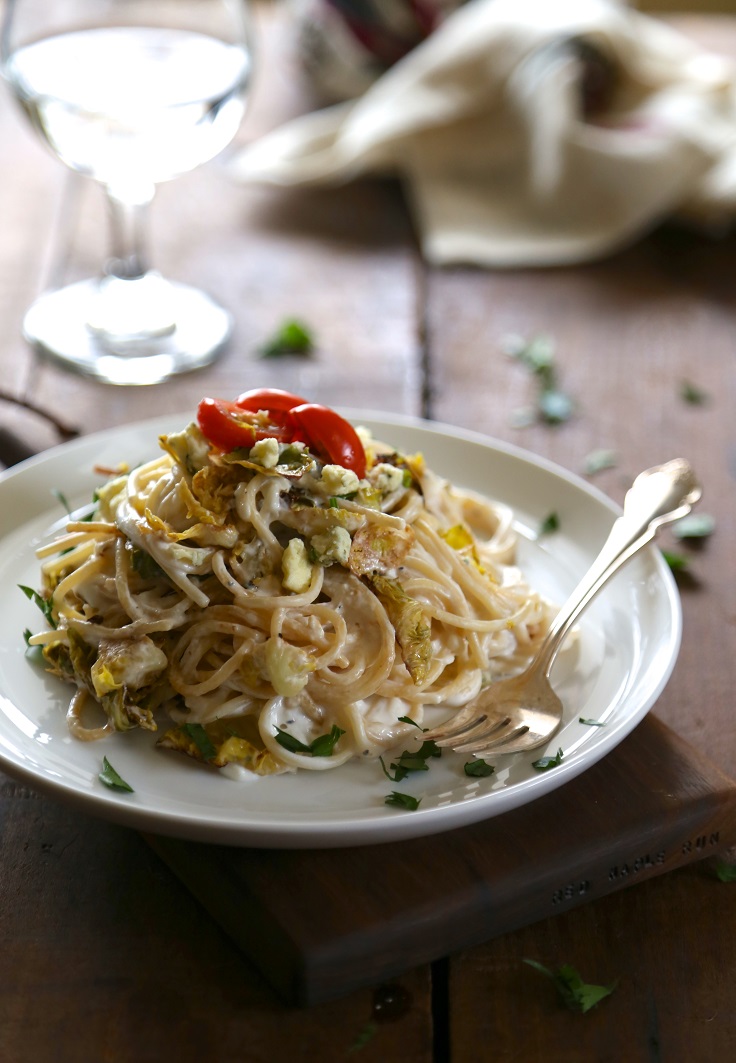 The Greek Yogurt is a great ingredient even when it comes to making pasta sauces. You can get this sauce in less than thirty minutes and that's not the only reason you are going to love it. The other reason is that it contains shredded mozzarella, plain goat and blue cheese, besides the Greek yogurt, and for garnish it has parsley, salt and pepper. Delicious cheese, delicious pasta and even more delicious sauce.
7. Ice Cream Sandwiches
These ice cream sandwiches are a good substitution of the regular ones, because these are filled with frozen Greek yogurt, which you place between two cinnamon graham crackers. This recipe is easy, but it will take you some time to eat it, approximately four hours, but after eating you, you will agree that it is worth waiting for.
8. Chicken Salad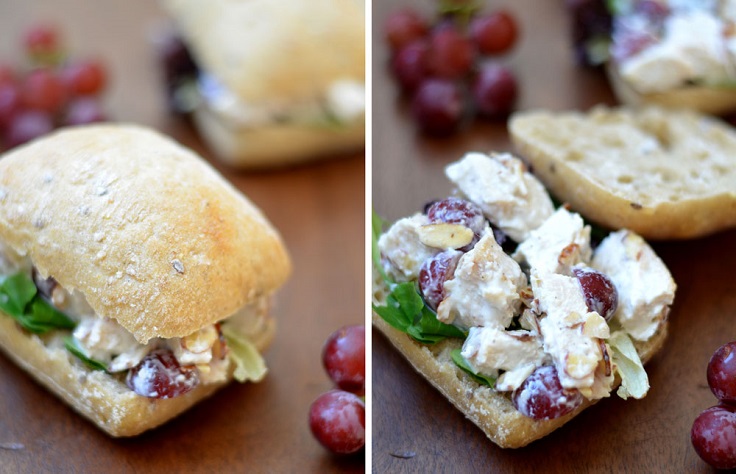 These ciabatta buns are perfect idea for a picnic sandwich. The Greek yogurt goes really well combined with the chicken, which is previously diced in small bite pieces. For a better taste, the yogurt is combined with honey and lemon juice, while the chicken with almonds and grapes.
9. Cake Pops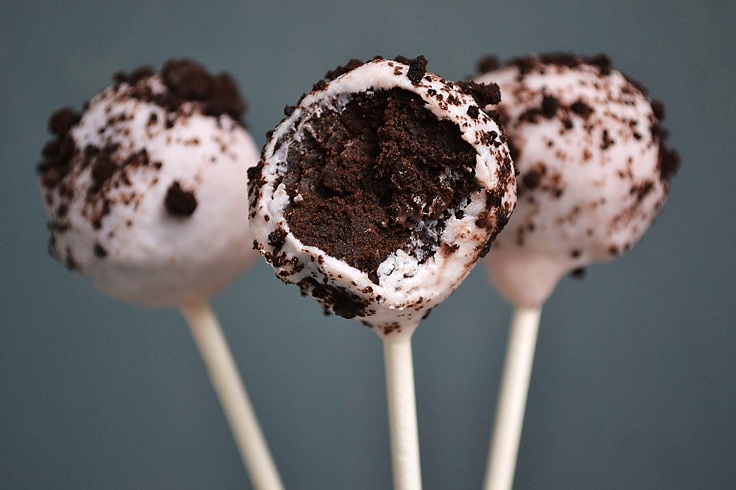 via littlebittybakes.wordpress.com
Looking for something delicious for your sweet tooth cravings in thirty minutes? Here's an idea of what you can do. The Greek yogurt is combined with crumbled chocolate cake, and it's mixed until they don't develop into cake pops. You can also choose which Greek yogurt flavor you want.
10. Greek Yogurt With Honey and Pistachios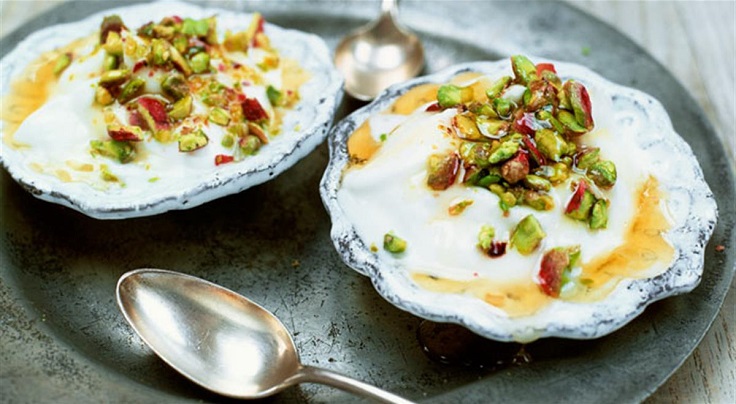 You don't have thirty minutes to spend in the kitchen? We hear you. That's why the Greek yogurt can help you make a dessert in only five minutes! What you need to do is to put a spoon of the yogurt on a plate, and then add pistachios and honey, previously mixed. The result? You are going to love it.