You're watching a football game and your favorite team scores. You want to scream and cheer, but that is hard with a mouth full of dry snacks. Instead of wasting time gulping down your drink, you need to avoid the dry snack problem altogether by eating your snacks with a creamy and tasty dip.
There are many dips to choose from, but since the menu for a Super Bowl night is usually filled with fat and calories, try balancing things out with a healthier version of your favorite dips. Create a new favorite game-watching dip by making some of these top 10 healthy recipes.
Indulge into your favorite tastes in a healthier way by switching to lighter ingredients, but keeping the creaminess and juiciness of the original recipe. Try protein-full, keto, spicy, tasty dips to meet all your cravings and dreams of a great Super Bowl night with the best dip ever!
So, enough talking, get cooking!
Squash Queso Dip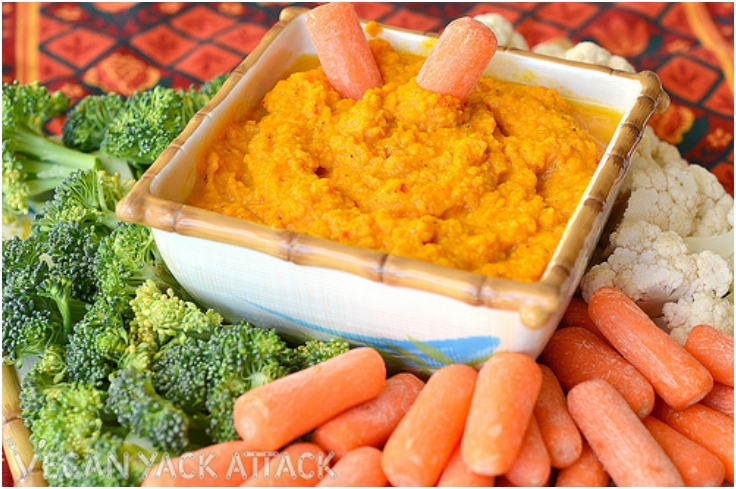 Not especially cheesy, this squash queso dip sure has some nice color and flavors. To keep it safe and low-fat, substitute the more expensive cashews with some cheap chickpeas. To render the smoky flavor more subtle, add Mexican flair with cilantro and jalapeños. Use some crispy tortilla chips or raw vegetables to serve it.
Edamame Guacamole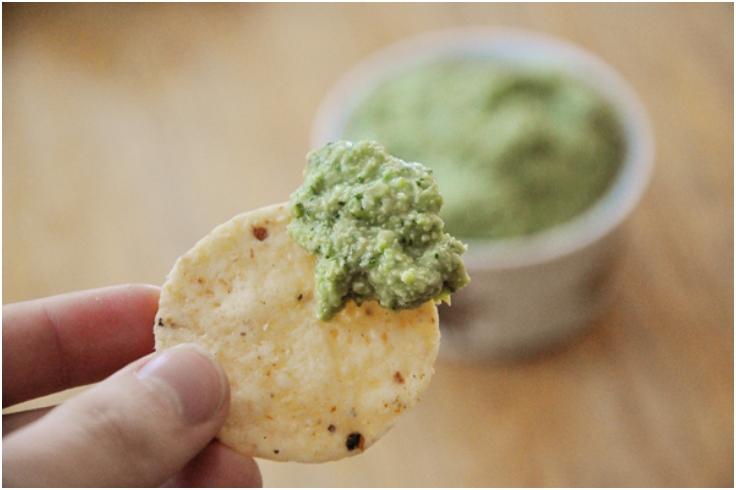 Can you remember when the network was buzzing with dips a few weeks ago? It was the Super Bowl, which is the most famous TV event of the year in the lives of many. This Edamame Guacamole is certainly the dip to go for. With the creaminess of guacamole, the freshness of cilantro and edamame, this has to be one of your favorite dips, and the fact that it is so easy to make is just a bonus!
Healthy Spinach Artichoke Dip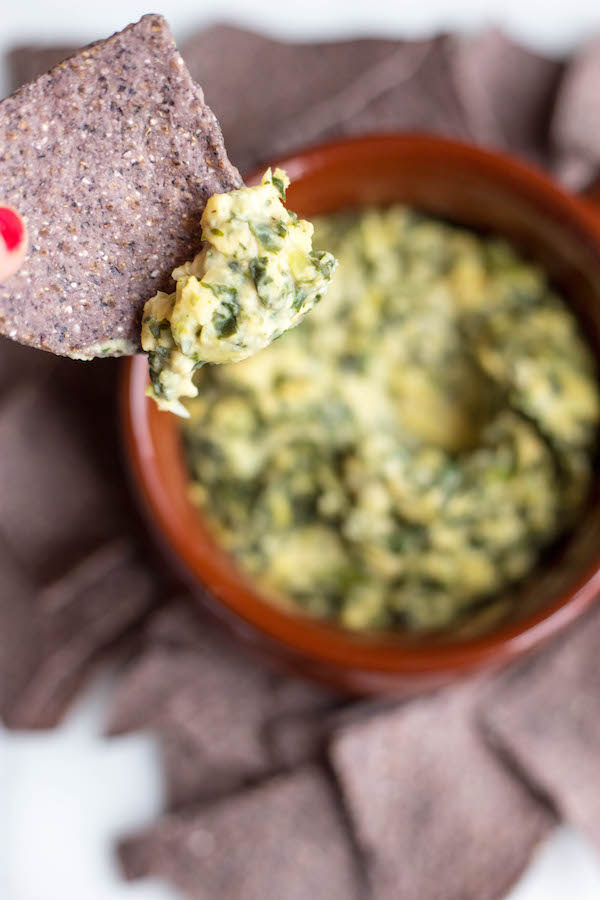 I know you'll love this Healthy Spinach Artichoke Dip, whether you do it for the Super Bowl, for snack time, for a picnic, or for your boyfriend! Although retaining the smooth, creamy texture and addictive taste you love so much, the popular crock-pot recipe still gets lightened up. It's essentially hummus enriched with artichoke and spinach. It is creamy with the cheesy, and the Italian seasoning gives it a lighter note.
Creamy Spinach and Feta Dip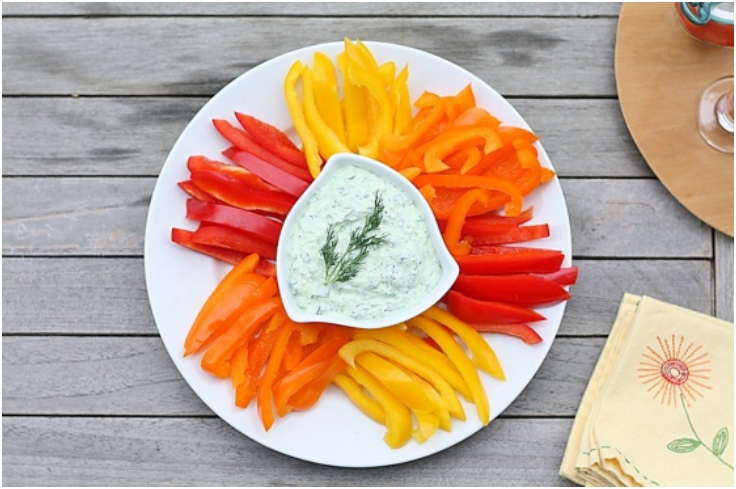 Stop looking when you are shopping for a nice balanced dip. This good, Mediterranean dip goes great with vegetables, as a sauce for grilled chicken or steak, or a delicious pita. In a food processor, mix the yogurt, feta cheese, cream cheese, sour cream, and crushed garlic cloves until smooth. Stir in the spinach, black pepper, and fresh dill. Cover, refresh and enjoy.
Elote Dip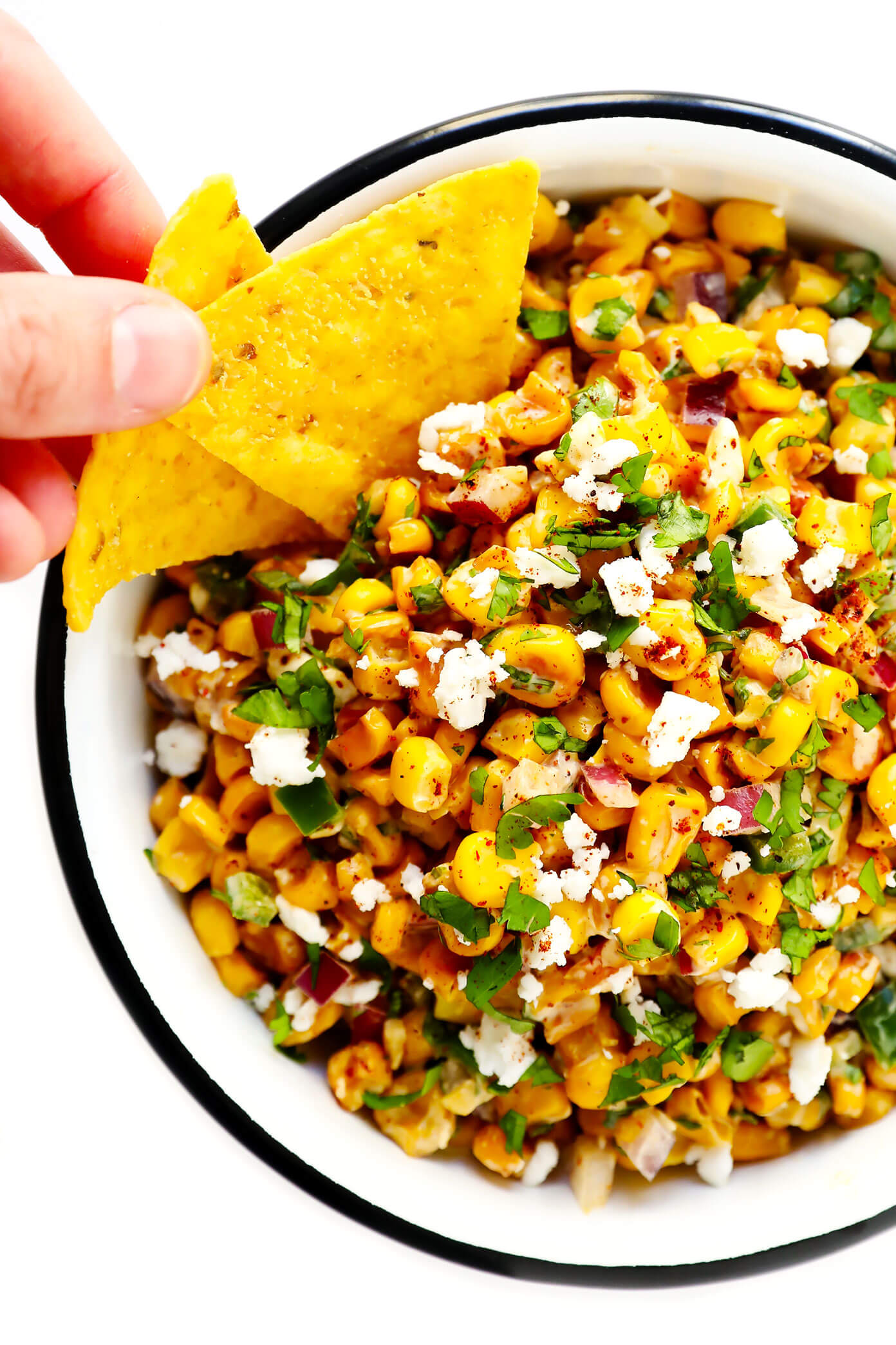 Elote is the popular street corn from Mexico, usually coated in a mixture of mayo, cotija, chili, garlic, and cilantro, then perfectly grilled and eaten with a lime wedge. And this simple Elote Dip recipe is everything you love about classic street Mexican corn… if you prefer to eat it with a spoon, that is. This dip is the winner for you for the Super Bowl to combine with tacos, tortilla chips, or crusted bread.
Cajun White Bean Dip with Veggies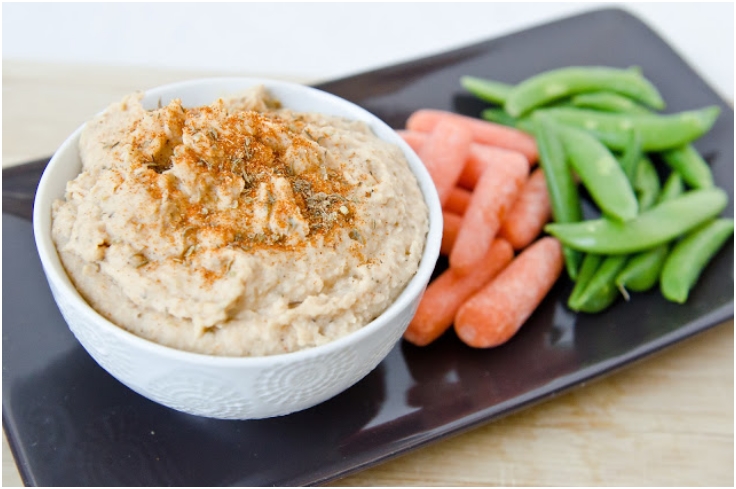 Here's a mad dip if you are looking for a safe appetizer choice to serve for the Super Bowl. It is high in protein and fiber, and full of flavor. The pretty good, smoky paprika really makes this dip a little different. The lime nicely lightens up the beans and the cayenne packs a little fire. Enjoy it with raw vegetables, or as a spread on a sandwich.
Guinness and Cheddar Dip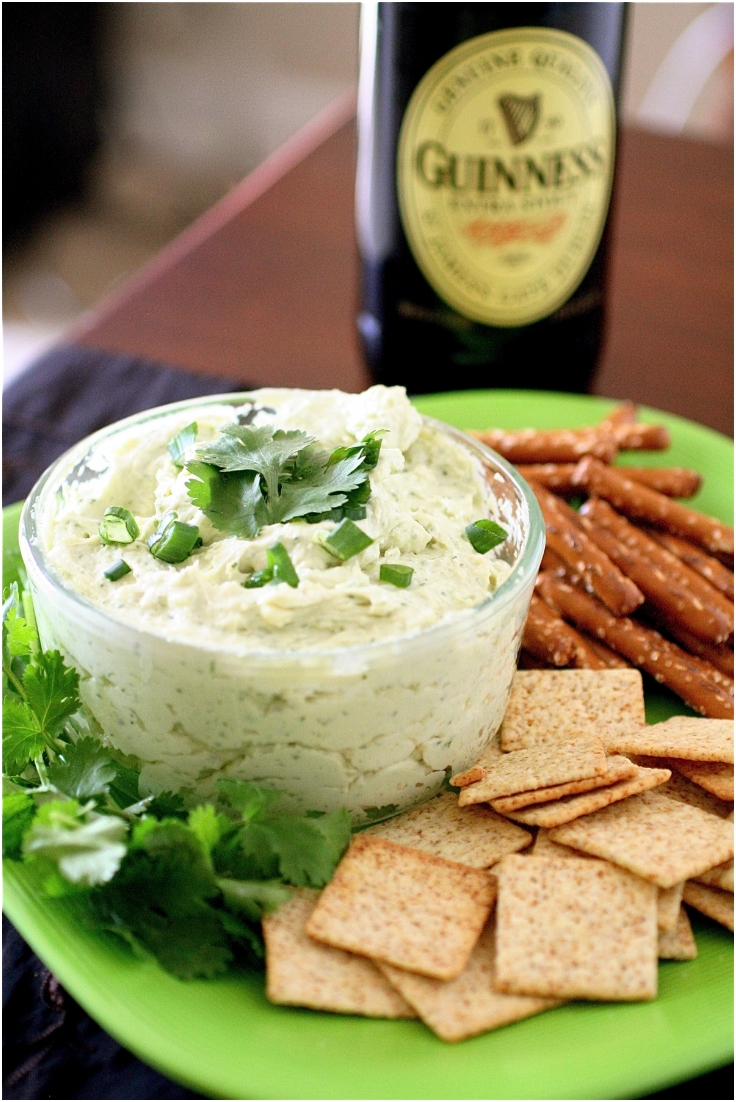 The dip is full of flavor. It's great for entertaining because after the flavors have a chance to mix, it tastes much better, and it can be made far ahead of time for the party. Crackers, various vegetables, some cubed rustic bread, or pretzels will be perfect to serve with it. It's ideal for any Super Bowl beer lovers out there. It's not healthy, but it's indulgent, rich with a Guinness-like taste.
Skinny Cheese Dip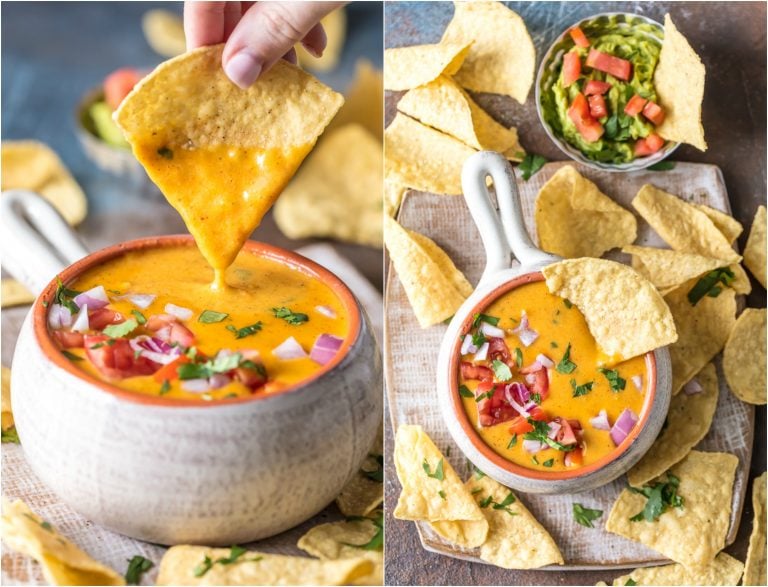 Here's an amazing and easy Skinny Cheese Dip recipe that has less fat and fewer calories than a typical cheese dip recipe. This healthy cheese dip with coconut milk and Greek yogurt keeps things light without losing flavor or texture. It's full of flavor, but low in calories when you're looking for a great cheese dip.
Healthier Pizza Dip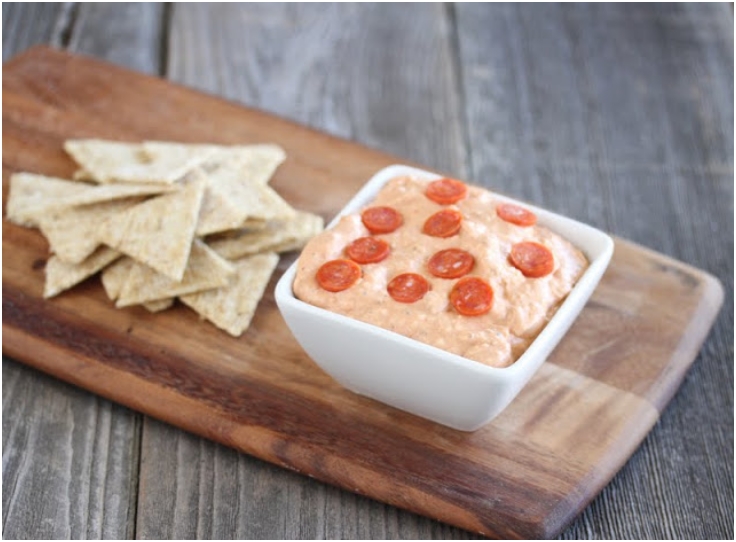 This pizza dip is calorie-lightening, but also tastes rich and decadent! Much like pizza. You're going to really enjoy this dip. It is great for dipping with practically everything: chips, pita bread, pretzel bites, pizza crust, pizza dough bites, whatever you think of.
Healthy Buffalo Chicken Dip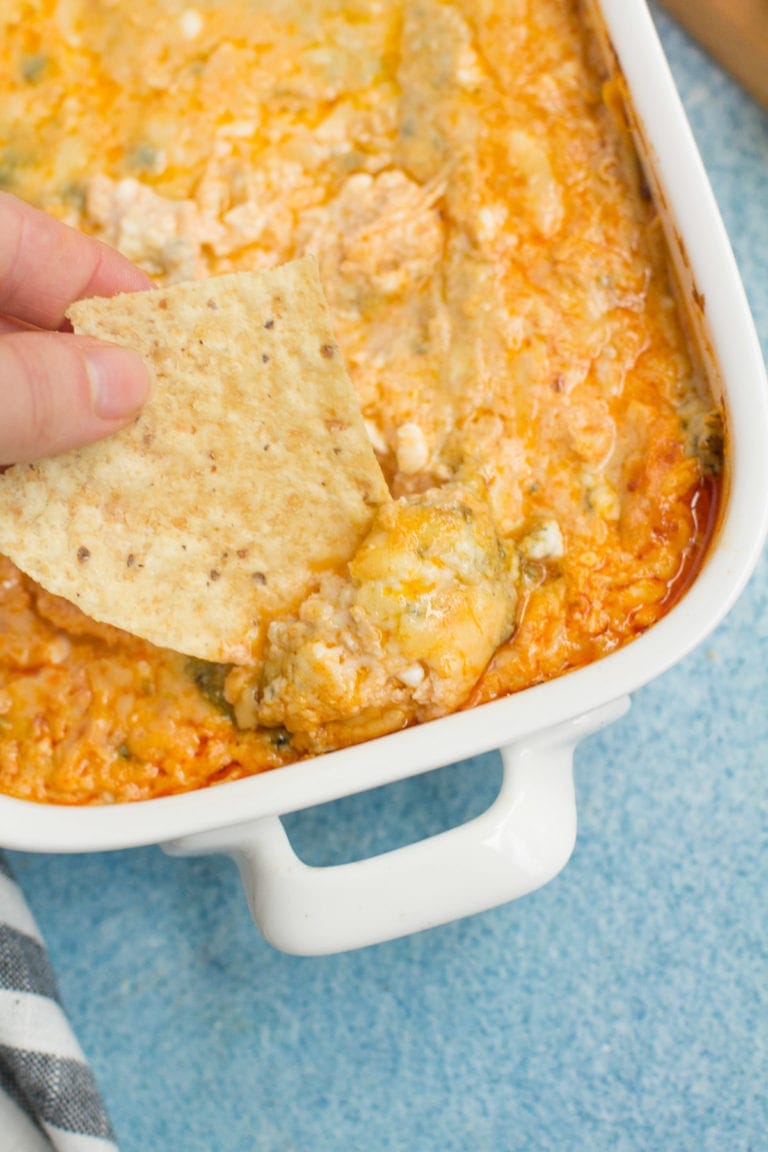 The healthy Buffalo Chicken Dip is a delicious, lighter version of your favorite appetizer! You're going to love it! Plain, gluten-free, flavor-loaded keto dip! There's no cream cheese in this recipe. They traded cottage cheese and Greek yogurt for it. The Greek yogurt and cottage cheese, although with much less fat and much more protein, still make it rich and smooth!
Now that you've seen our recipes, you better embrace yourself and get cooking. Don't forget to share your impressions in the comments below.