Some 20 years ago, women wrestling started gaining airtime. While the sport is not new, the attention is. For example, only five years ago, WWE started putting female wrestlers in equal positions as men. Some of the celebrity women wrestlers have managed to carve the way for new ones. We have had stars like Becky Lynch, Paige, and many more.
The sport produces a lot of female stars, some of which go on to have a career in movies and television. How many famous women wrestlers do you know? Let's take a look at some of the most famous female warriors.
Paige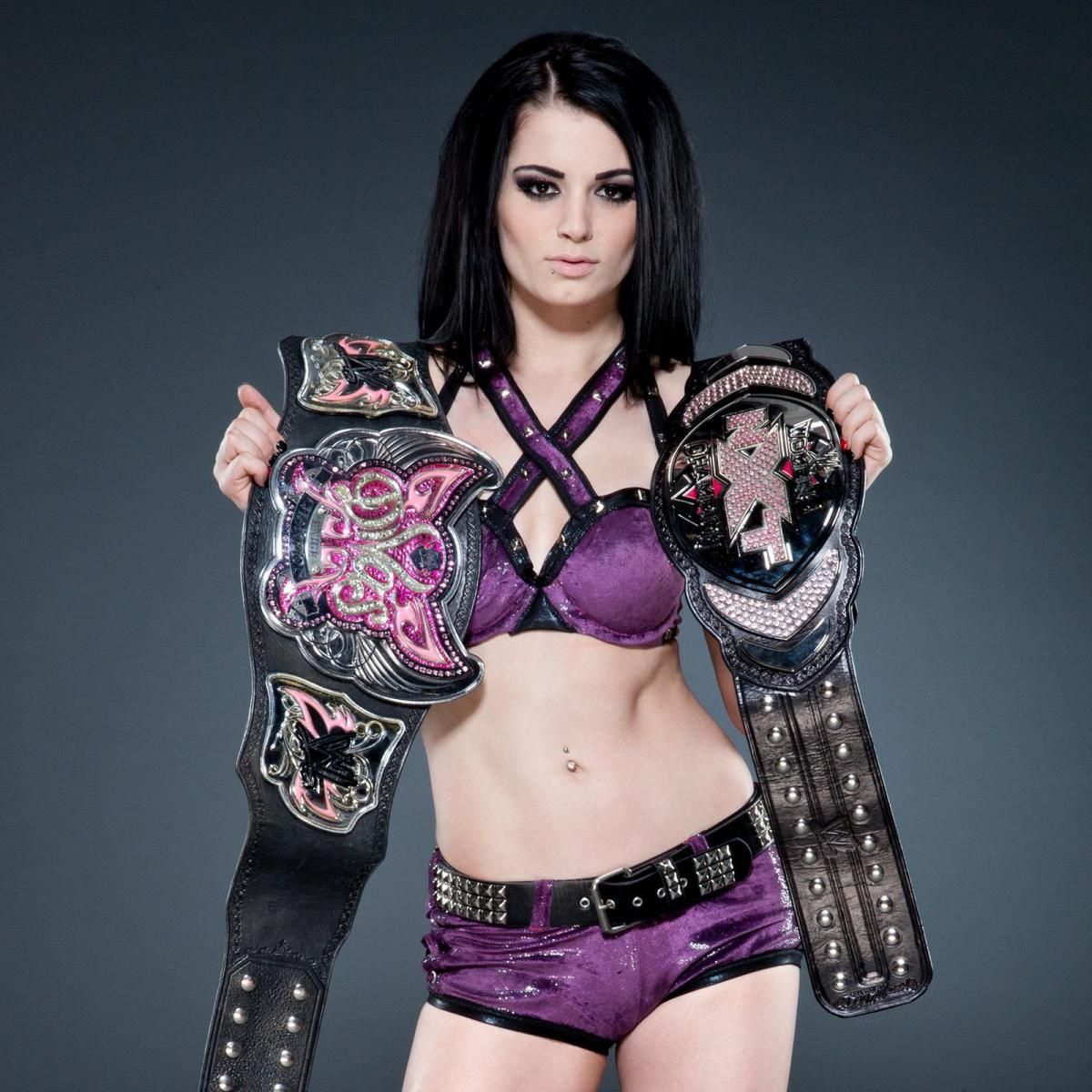 She joined the main roster in 2014, making a big splash. She calls herself the "anti-diva". Born as Saraya-Jade Bevis, Paige is an English professional wrestling personality and a retired wrestler. The two-time WWE Divas Champion, she was the inaugural NXT Women's Champion on WWE's brand NXT. And she held the championship for 301 days.
Unlike many other female stars, Paige takes pride in her hardcore wrestling skills, not her bombshell looks.
Sadly, neck injuries forced her to retire from ring competition. But she still appears as a manager, host, and social media correspondent. She earns more than $250,000 per year from WWE.
Stacy Kiebler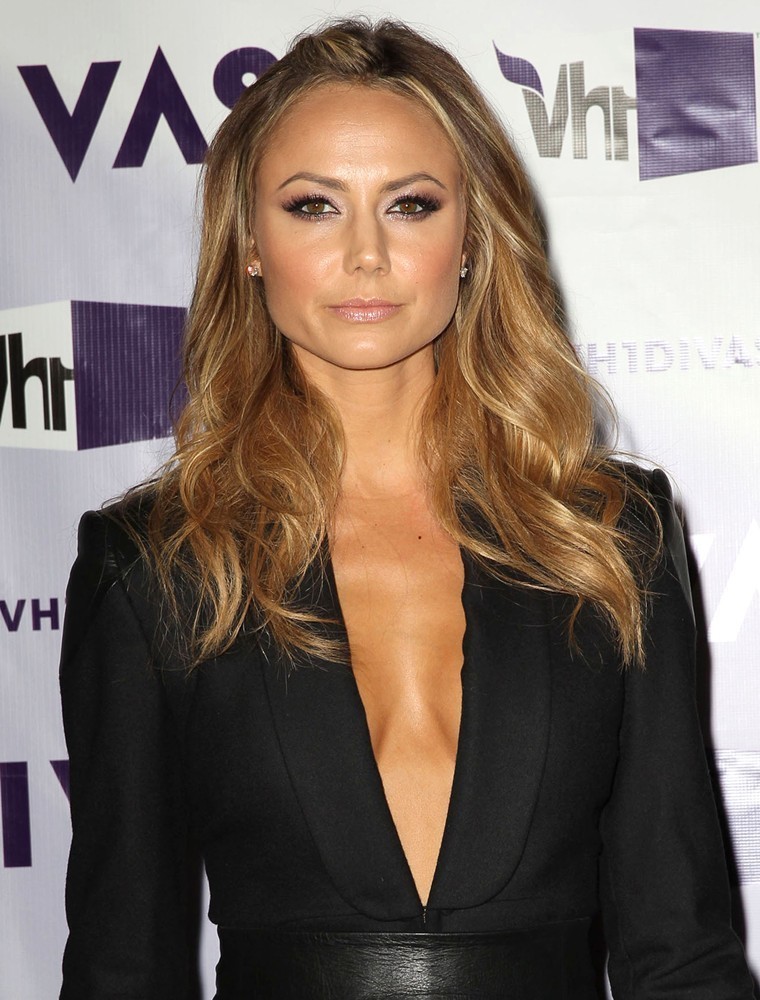 Many refer to her as the "most beautiful female wrestler". Born in 1979, she is also an American actress, dancer, model, and a former cheerleader. Kiebler also retired from professional wrestling.
She got famous for her work with World Championship Wrestling and World Wrestling Entertainment.
Fun fact: she participated in the second season of Dancing with the Stars, finishing third. Stacy also appeared in some television shows, like October Road, What about Brian, George Lopez, and How I Met Your Mother.
Considered a sex symbol, fans praise her unusually long legs. During her time on Dancing with the Stars, judges called her "The Weapon of Mass Seduction" because of her legs. And wrestling fans call her The Legs of WCW and Legs of WWE.
Charlotte Flair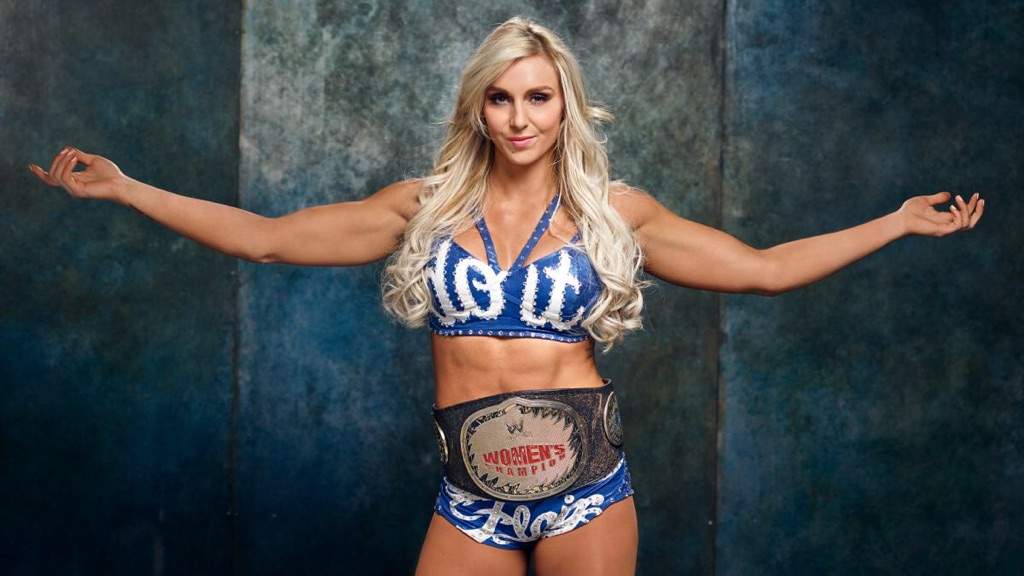 Born as Ashley Elizabeth Fliehr in 1986, Charlotte is an American professional wrestler, author, and actress. She currently has a contract with WWE, performing on the Raw brand under her ring name, Charlotte Flair.
She started training with WWE in 2012, and got her debut in the NXT series in 2013. In 2014, she got named Rookie of the Year by Pro Wrestling Illustrated. In 2015, she got her promotion to the WWE main roster. She has won the Divas Championship and the NXT Women's Championship twice.
Charlotte is also the inaugural winner of the Raw Women's Championship, winning it four times. In October 2016, alongside Sasha Banks, she headlined a WWE pay-per-view event, the first female to do it.
In 2019, alongside Ronda Rousey and Becky Lynch, she headlined WrestleMania. That was the first time a woman headlined the WWE's flagship annual event.
Lana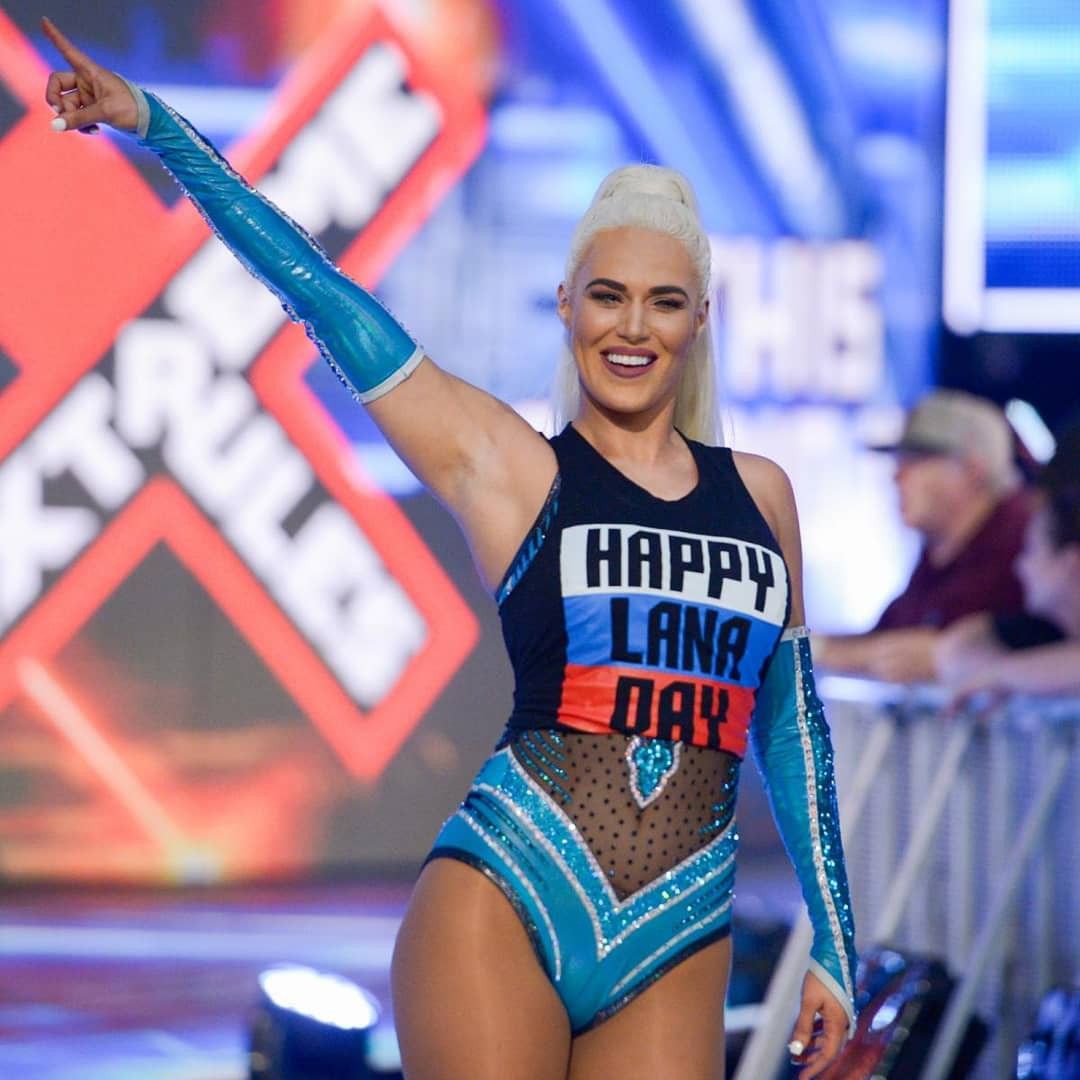 Born Catherine Joy "CJ" Perry, Lana is an American wrestler, manager, actress, model, and singer. She performs on the Raw brand, under her name Lana.
She has also appeared in six WWE video games, making her debut in WWE 2K15, as an NPC. In 2016, she got featured as the main cast member for the sixth season of Total Divas.
Sasha Banks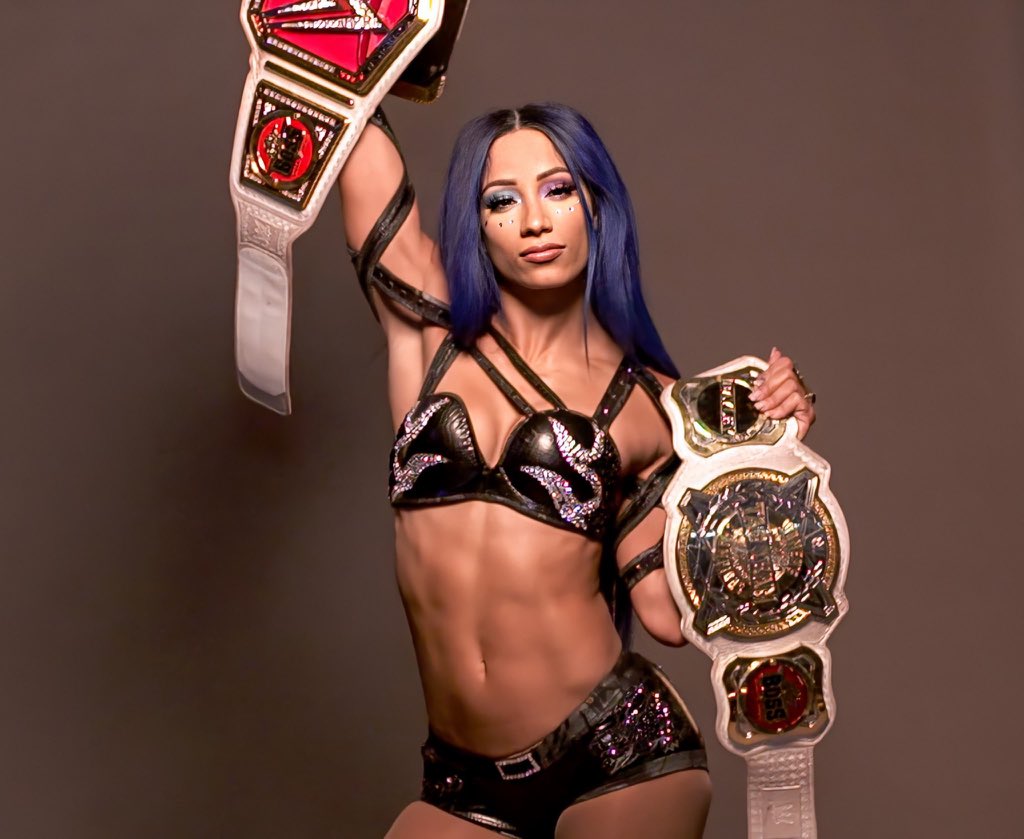 Many industry figures and journalists recognize Sasha Banks as one of the foremost performers of her era. Born in 1992 as Mercedes Justine Kaestner-Varnado, the American professional wrestler and actress is a member of the SmackDown brand.
She previously wrestled on the independent circuit, where she won the Chaotic Wrestling Women' Championship. Banks signed with WWE in 2012, making her debut in the NXT brand. In 2015, she got promoted to the main roster of WWE.
In 2016, she and Charlotte Flair headlined a WWE pay-per-view event, the first female stars to do it. Banks has won the Raw Women's Championship five times.
Ronda Rousey
Born in February 1987, Ronda is an American wrestler, but also a retired mixed martial artist and judoka. Famous for her stint in UFC and WWE, Ronda goes by her nickname Rowdy as well.
Before she entered the ring as a wrestler, Ronda competed in other sports. In the 2008 Summer Olympics, she won an Olympic medal in judo, the first American woman to do it. She won the bronze medal.
Following that medal, she pursued a career in MMA, before entering the ring of WWE. She started her professional wrestling career in 2018 after signing a contract with WWE. Debuting at WrestleMania 34, she won the Raw Women's Championship.
Rousey remains the only woman to win a championship in both UFC and WWE. In 2015, an ESPN fan pool named her the best female athlete of all time. Fox Sports describe her as one of the defining athletes of the 21st century.
Becky Lynch
Going back to some of the "sexy and beautiful" women wrestlers, Becky performs on the Raw brand. Born as Rebecca Quinn in January 1987, she is on maternity leave since May 2020.
She remains one of the biggest and highest-paid stars in WWE. Becky started training as a professional wrestler in 2002, initially working in Ireland. She teamed up with her brother sometimes under then-nickname, Rebecca Knox. They soon started wrestling across Europe and North America on the independent circuit for various promotions.
Becky is also the first WWE Superstar to appear on the cover of ESPN The Magazine and the first-ever female star on the cover of WWE 2K video game.
Lynch holds the record for most PPV shows main events in one year for a female wrestler with 3 in 2019.
Some journalists compare her rise to the one of The Rock in the men wrestling world.
Trish Stratus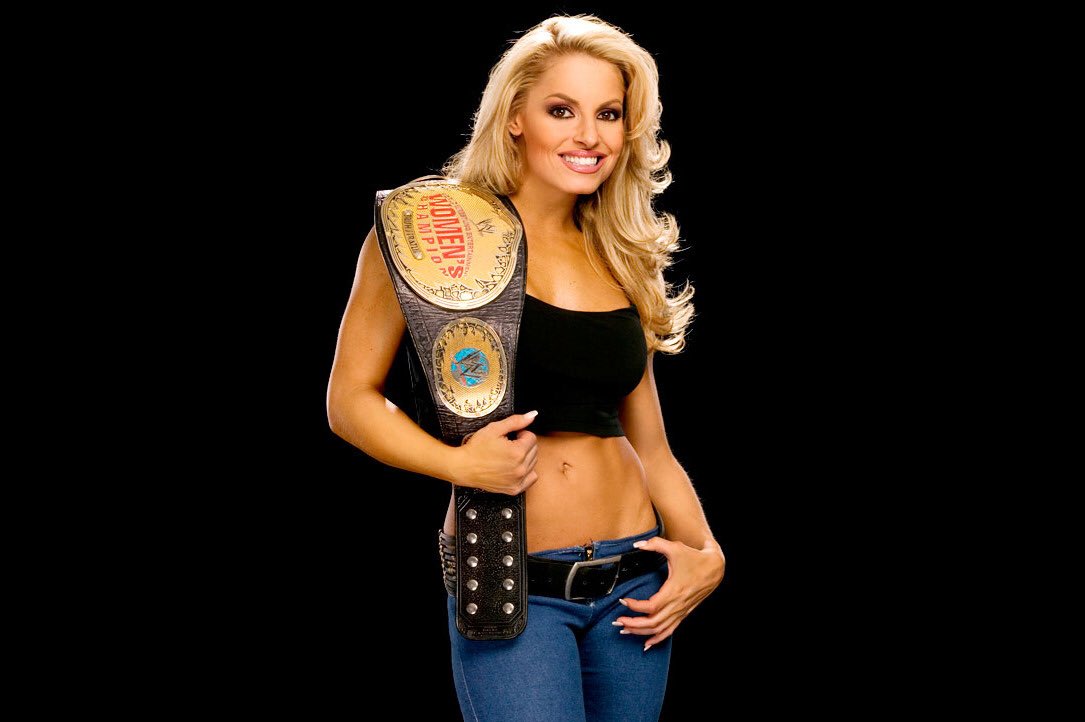 Born Patricia Anne Stratigeas in December 1975, Trish is a Canadian fitness master, fitness model, and retired professional wrestler. Many regard her as one of the greatest female performers and one of the most popular female superstars in WWE.
Trish started her career as a fitness model and then started working for the World Wrestling Federation. Or, the organization before WWE.
Early in her career, she got involved in many sexually themed storylines. But as she spent more time in the ring, her perceived wrestling skills increased her popularity.
She has appeared on many magazine covers and now does charity work.
Alexa Bliss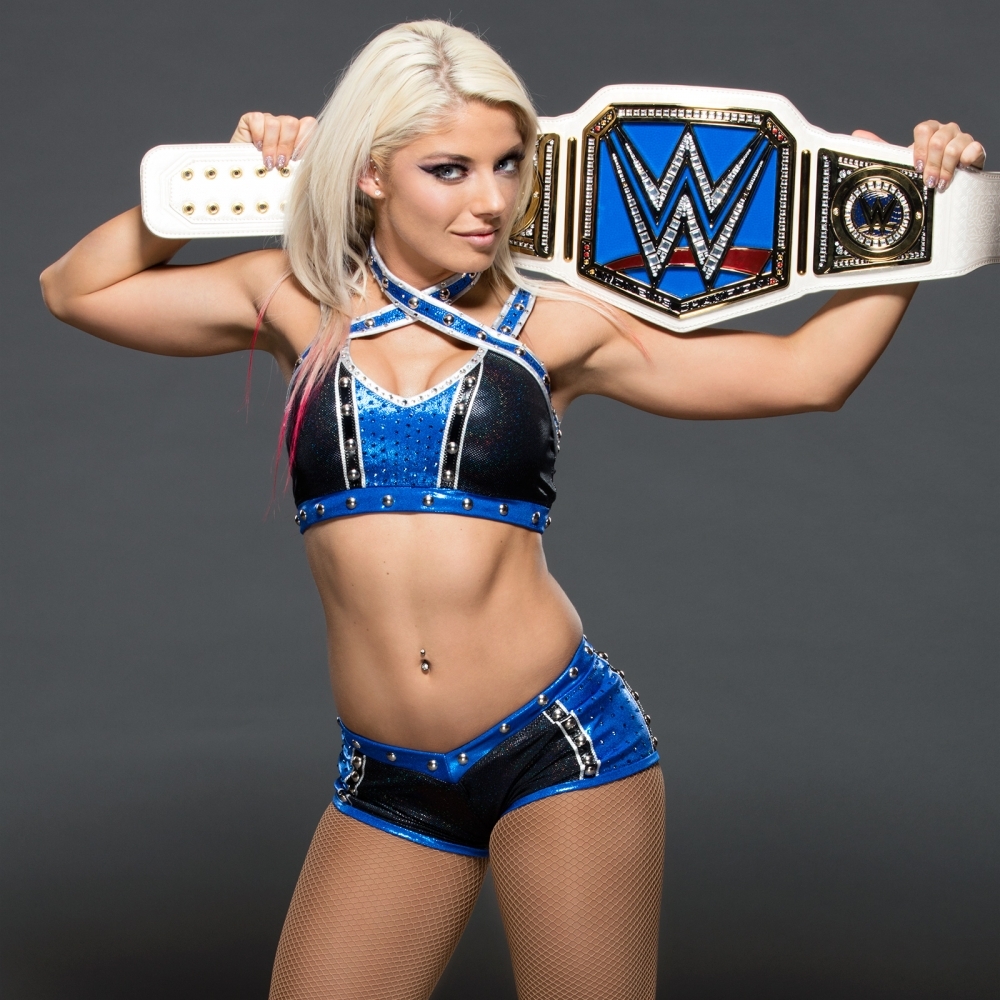 The youngest female wrestling star on our list, Alexa performs on the Raw brand. Born Alexis Kaufman in August 1991, she signed a contract with WWE in 2013, performing in the NXT brand. By 2017, she transferred to the Raw brand, and won Raw Women's Championship three times.
Fun fact: she began her career using a fairy gimmick. In the beginning, she wore a cheerleading uniform and blew glitter during her entrance. Recently, she has said that was a mistake. She calls her initial performance "Tinker Bell in a wrestling ring".
Asuka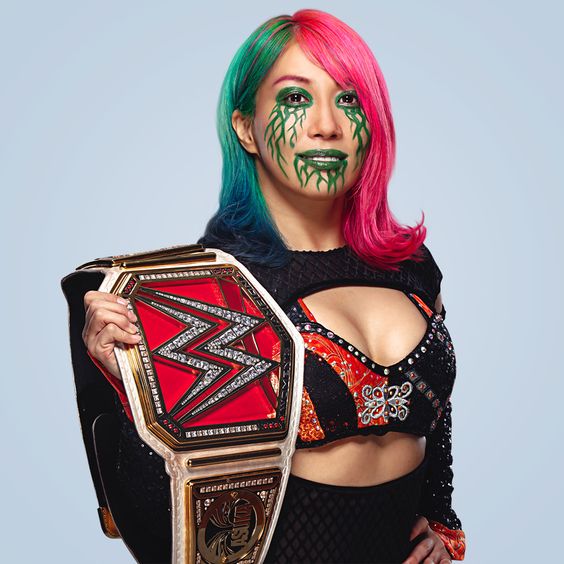 Born Kanako Urai in September 1981, Asuka is a Japanese professional wrestler performing on the Raw Brand. She started her professional wrestling career in 2004 in the AtoZ promotion under the name Kana.
She remained there until 2006. After a brief retirement, she returned to the ring in 2007, working as a freelancer.
In 2015, she signed a developmental deal with WWE, making her the first Japanese female wrestler. In 2016, she won the NXT Women's Champion, holding the title for 510 days. That remains the longest reign in the title's history. Asuka moved to the main WWE roster in 2017.
Besides wrestling, she also works as a freelance graphic designer and video game journalist. Through her work with Microsoft, she wears an Xbox logo on her gear. In 2019, she started a YouTube channel focused on gaming and lifestyle content.