Let's make homemade pasta! Simple ingredients and a little bit of love are all you need to make your own perfect pasta dough. If you have flour, two eggs, a splash of olive oil, and a bit of salt, you can do it right now.
You don't need special Italian pasta flours to make great homemade pasta, and you don't need to worry if you don't have a pasta maker. You can make pasta by hand with a basic rolling pin. It makes a wonderful, versatile dough that you can roll out into a range of noodles and shapes.
Have some cheese or vegetables lying around? You could be sitting down to fresh ravioli, tortellini, or a hearty lasagna in under two hours.
Don't let complicated recipes stand in the way of you and your carbs. These easy pasta dishes will make dinner stress-free and are delish enough that you'll be happy to have leftovers. Enjoy!
1. Basic Fresh Homemade Pasta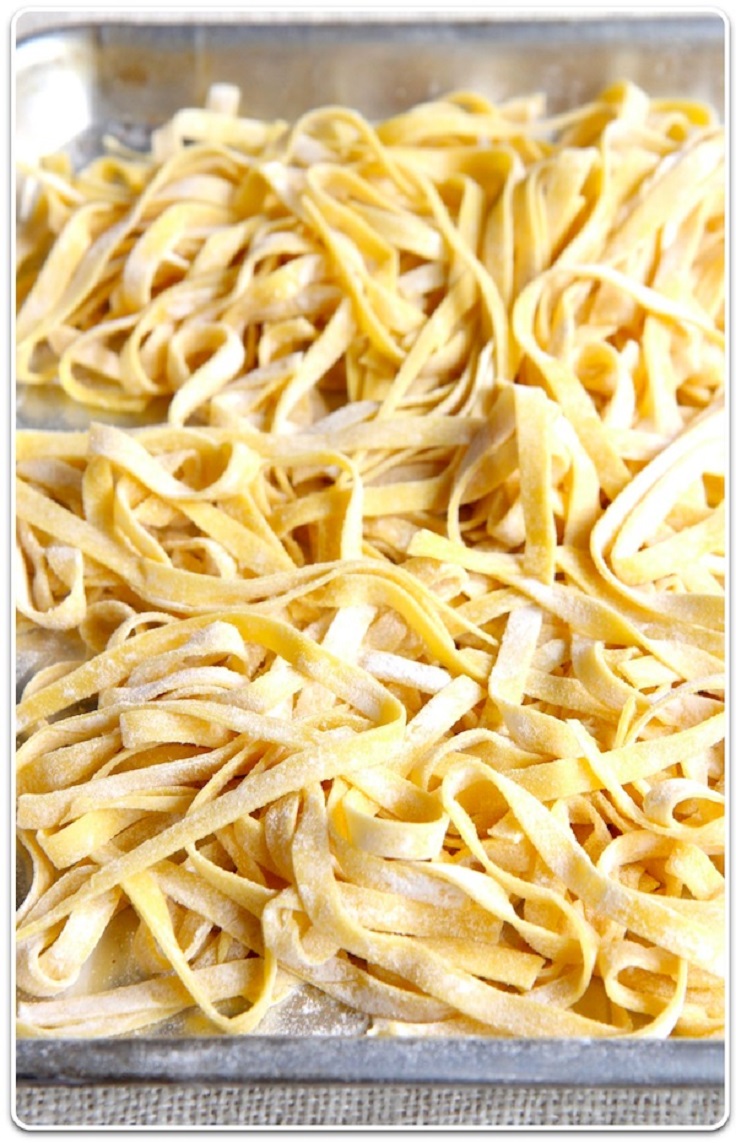 Making fresh, homemade pasta dough doesn't have to be tedious! All you need is some flour, eggs, and a tiny bit of arm strength as you knead it all together. No food processor or fancy stand-mixer required. And once your pasta is ready, all it takes is 2-3 minutes of cooking before you can add your sauce, sprinkle your cheese, and open that wine.
2. Basic Egg Noodle Pasta
Homemade noodles are easier to make than you may think. They're just flour, eggs, and salt. If you've tried making Italian homemade pasta before but weren't thrilled with the process or the results, these egg noodles are much simpler and easier to work with. Enjoy.
3. Spinach Pasta Dough
Spinach adds a beautiful color and flavor to pasta when introduced to the mix. Getting the blend right can be tricky, but this recipe will show you how.
4. Homemade Spaghetti
Learn how to make your own homemade spaghetti recipe. Not only is homemade pasta superior in taste to store-bought noodles, but it's also very easy to make and only needs several simple ingredients that you probably already have available in your kitchen. This is a great heritage cooking recipe to learn.
5. Fresh Homemade Tagliatelle with Wild Mushrooms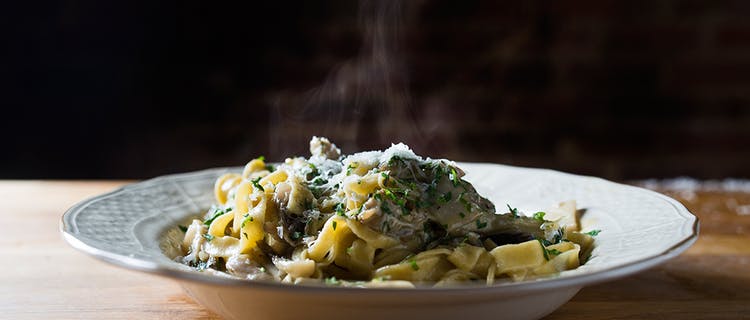 Rich and evocative of the forest, homemade tagliatelle with wild mushroom is full of flavor and deeply satisfying. Homemade tagliatelle with wild mushroom is a dish that is elegant enough to eat as a first course but also robust enough to hold its own as a main.
6. How to Make Homemade Pasta with KitchenAid
Do you know how easy it is to make pasta at home? Really easy! Here's a great recipe for a basic egg pasta and a step-by-step guide through the entire process.
7. Basil Farfalle Pasta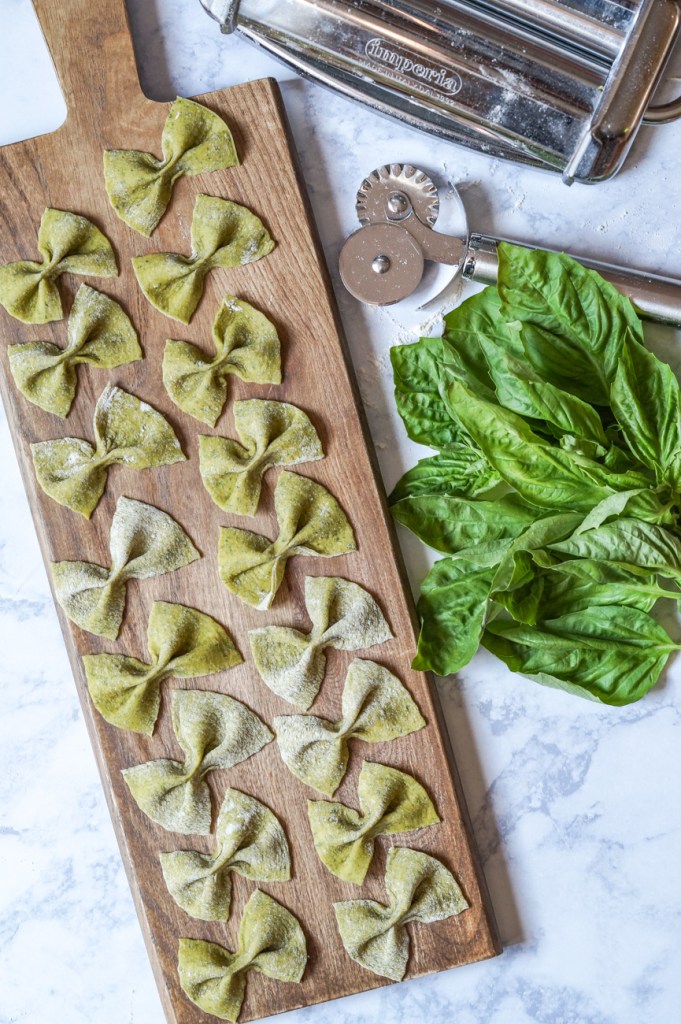 Learn how to make Homemade Bow Tie Pasta with basil, which requires only a few simple ingredients and is easy and fun to prepare. The result? An addictive dish that will please the entire family!
8. Homemade Tortellini
With this recipe you will learn the fine art of rolling, stuffing, and shaping these fetching little dumplings, all for the eventual goal of serving them to your adoring fans. No matter how tricky these tortellini look right now, I guarantee you will feel like a serious pasta-making pro once you step up to the pasta roller and turn out your first tray.
9. Gorgonzola Butternut Squash Ravioli
This delicious Homemade Ravioli recipe is easier than you might think, and so much tastier than any pasta you can buy in a store. Plus you don't even need a pasta maker!
10. Honeymoon Ravioli
Making homemade ravioli definitely more work than opening your pantry door, pulling out some dried pasta, and throwing it in a pot of water. Make the work fun, and you'll love it. This is a meal to make with your whole family. Or invite over a group of friends and put them to work. Homemade pasta is unpretentious, delicious, and has a way of connecting everybody who helps make it.
Which recipe did you like the most? Leave a comment down below!