Choosing a contractor for a construction project is an important decision that can greatly impact the project's outcome. Finding a reliable, experienced, trustworthy contractor who can deliver the project on time and within budget is vital. However, selecting the right contractor for the job can be daunting, as there are numerous factors to consider.
When assessing potential contractors, there are various factors to consider, such as their experience, qualifications, reputation, communication skills, and pricing. It is also important to obtain an accurate construction estimate for each contractor and to check their references and portfolio. Furthermore, using tools such as CostCertified's contractor estimating software can make comparing bids easier and more efficient.
By choosing the right contractor, you can save yourself time, money, and a lot of stress in the long run. This article will discuss choosing the right contractor for your construction project.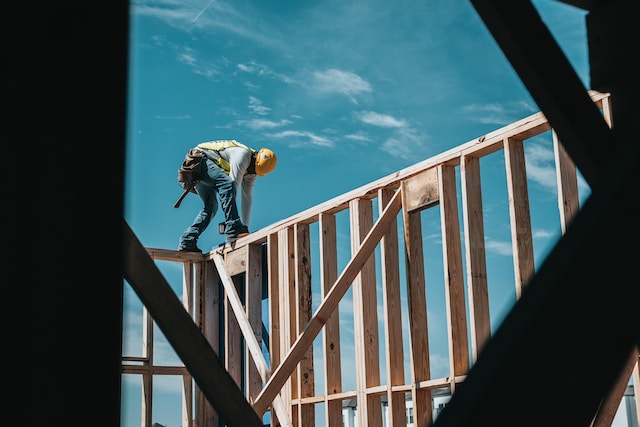 1. Research Potential Contractors
Finding the right contractor for your construction project is essential, so thorough research is key. You can start by asking friends, family, and colleagues for recommendations. You can also look online for contractors in your area and read their reviews and ratings. Once you have a list of potential contractors, check their credentials, experience, and availability.
Ensure they are licensed and insured, have experience in the field, and are available to start your project within your desired timeframe. By conducting thorough research, you can narrow your list of potential contractors and choose the right one for your construction project. Additionally, contractors estimating software can make researching potential contractors much easier.
2. Review Their Project Management Capabilities
Reviewing a contractor's project management capabilities is essential when choosing one for a construction project. This includes assessing their project planning, communication, and use of technology. A good contractor should have a detailed project plan outlining their scope, timeline, and budget that is communicated clearly to all parties.
They should also be responsive to inquiries and communicate progress regularly. Finally, their use of technology, such as remodeling estimate software, can help create accurate estimates, track costs, and streamline resources.
3. Evaluate Their Pricing and Contract Terms
When evaluating contractors for a construction project, comparing their pricing and contract terms is important. Carefully review their estimates and ask for a detailed breakdown of costs associated with the project. Please read the contract terms carefully and make sure you understand all the terms and conditions before signing them.
Pay close attention to the timeline, budget, payment terms, and change orders. Additionally, you should compare the pricing and contract terms among multiple contractors to ensure you get a fair deal. Evaluating pricing and contract terms can help you decide and select the best contractor for your project.
4. Assess Their Experience And Qualifications
When selecting the right contractor for a construction project, assessing the contractor's experience and qualifications is important. You should verify their qualifications, licenses, and certifications to confirm their capability and expertise to complete your project. Look for contractors with experience in similar projects to ensure they can handle your project.
Additionally, ask for references and examples of previous work to understand their workmanship and performance. Assessing a contractor's qualifications and experience will help you decide on the best contractor for your construction project.
5. Get Multiple Bids
It is important to get multiple bids from contractors to ensure you are getting the best value for your money and that your project is completed timely and with quality. Before making a selection, all bids should be carefully evaluated.
When obtaining bids, you should assess the cost and the contractor's reputation, qualifications, experience, and detailed breakdown of costs associated with the project. Get as much information as possible to make an informed decision, and select a trustworthy contractor that can execute your project at the desired quality, budget, and time frame.
6. Schedule A Face-To-Face Meeting
Organizing a face-to-face meeting with potential contractors before starting a construction project is essential. This lets you discuss the project in detail, ask questions, and assess the contractor's professionalism. To ensure a productive meeting, have a list of expectations, questions, and ideas you want to discuss.
Take notes during the meeting, and make sure you have the opportunity to follow up with any additional questions or concerns. A face-to-face meeting will give you a better understanding of the contractor's personality, work ethic, and approach, which will ultimately help you make an informed decision.