Do you want to make a statement with your look? If so, layering your jewellery is the perfect way to add energy and pzazz to any outfit. Whether you prefer dainty pieces or bolder items, mixing up different lengths, textures, and colours can completely transform an ensemble from basic to breathtaking.
More importantly, regardless of age or budget, there is something for everyone to try. In this blog post, we will explore how to choose the best combination of jewellery for everyday styling and more dressed-up occasions.
So, are you ready to boost your wardrobe with some creative accessories?
Layer Long and Short Necklaces
Whether you pair gold with silver, vintage with modern, or delicate with bold pieces – layering necklaces is an easy way to spice up your outfit. Get creative and explore different collections; Treasure box jewellery, for example, is a wonderful collection of unique pieces that can help you create a look that reflects your true style. 
Don't be afraid to try different lengths, like a longer pendant layered beneath a short choker. You can take simple looks from day-to-night by making subtle changes with playfully layered necklaces. When you layer necklaces of different lengths, you will create a chic and unique look that is sure to attract the attention of everyone.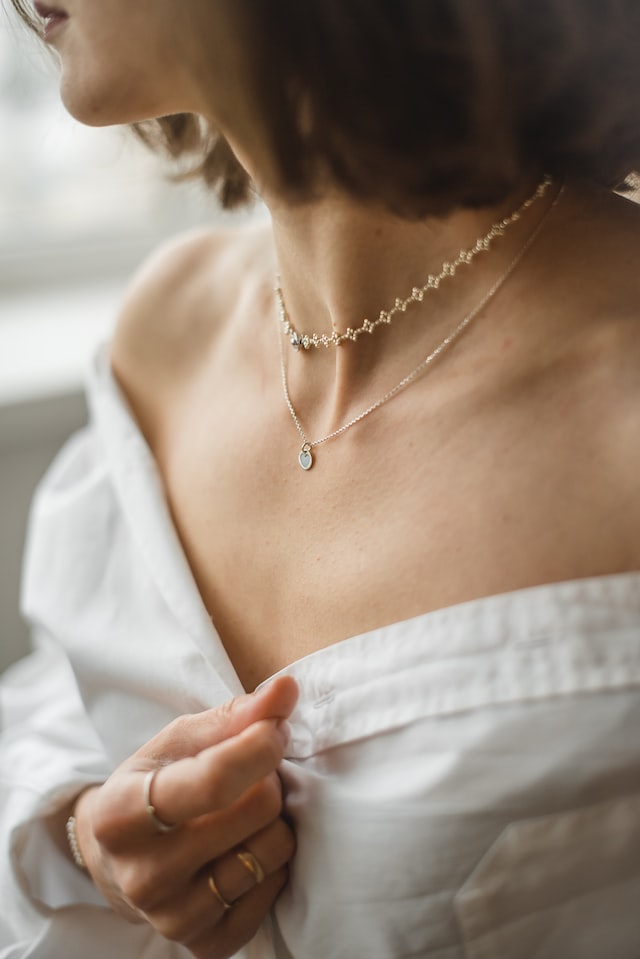 Layer Dainty and Statement Pieces
Another great way to spice up an outfit is to layer dainty statement pieces. Dainty jewellery pieces are delicate and understated, while statement pieces are bold and make a big impact. When you layer these two types of jewellery, it will add contrast and interest to any outfit that you are wearing.
For instance, you can pair a plain and thin gold or silver bangle with a pearl studded bracelet, or you can wear a bedazzled choker with a simple rope chain with a simple design. By layering your delicate and bold pieces, you will look well-put together and elegant with just the right hint of quirky.
Layer Different Metals
If you want to add a bit of edge to your look, you can always try layering different metals. This can simply be done with necklaces, rings, bracelets, or even earrings if you have more than one earring hole. By mixing and matching different metals, you will create a cool and edgy look that will stand out from the crowd.
Layer Coloured Gemstones
If you want a pop of colour, try layering coloured gemstones. This can be done with necklaces, rings, earrings, or bracelets. The wonderful thing about gemstones is that they come in a wide range of colours, so you can mix and match them to create a unique look.
Many people also associate different gemstones with different meanings, such as birthstones, etc., so adding gemstones to your look can also add special meaning. The rule of thumb for layering with gemstones is to start with one statement piece and then pair it with a more subdued style.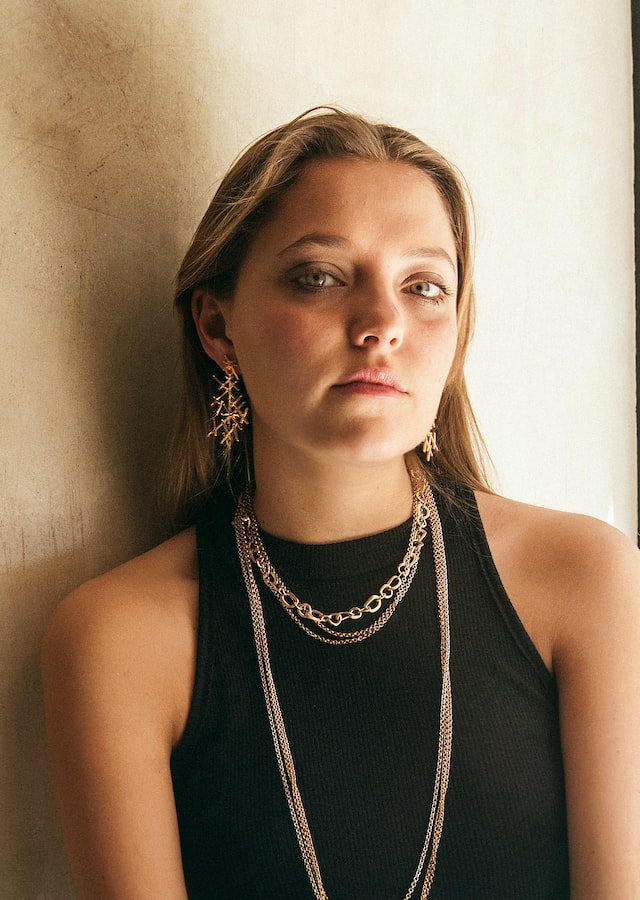 Layer With Texture
Lastly, you can spice up an outfit by layering it with texture. This is a great way to add interest to an outfit and can be done with various jewellery styles, such as chains, beads, or charms. When you add texture to your look, you will work to create a unique and stylish appearance that is sure to turn the heads of those around you.
Another thing to focus on is layering only one type of accessory at a time. So, if you are going to layer necklaces, layer only necklaces; and if you are going to layer rings, focus on only layers rings. This way, your look appears much more put together.
So, there you have it! If you want to spice up your look and look more appealing, you can achieve this with the help of accessories. When wearing accessories, there's definitely a formula. If you want to clock this formula, remember the following: layer long and short necklaces, layer dainty and statement pieces, layer different metals, layer coloured gemstones, and layer with texture. This will take your outfit from average and dull to extraordinary and attention-grabbing.