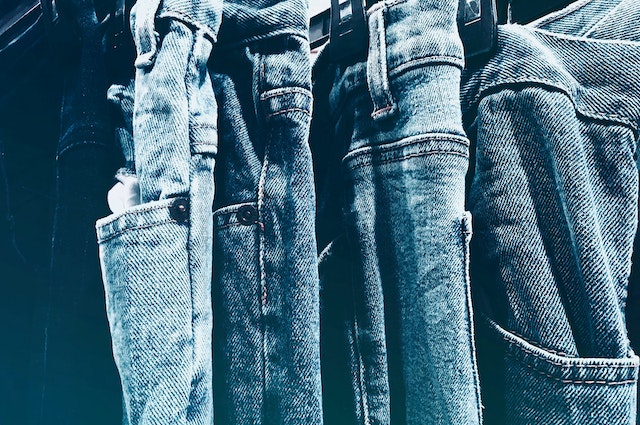 The origin of jeans found its roots in the late 19th century in the United States. People have been wearing jeans for more than a century now. However, finding a pair that fits perfectly is still a task! But everything boils down to preference.
Whether you prefer a relaxed, slim, or skinny fit depends on your taste and what you find comfortable. Additionally, whether you are more of a classic denim person or you like to experiment with skinny ripped jeans mens is also a personal choice. No matter what your choice is, let us see how you can find the best fit that is stylish yet comfortable.
How to Determine the Size?
You are at the top of your game. You have styled your outfit with your goggles and a cool bomber jacket. But your jeans don't fit well. This will ruin your whole look!
Three crucial factors are in play when determining your jeans size: waist size, inseam length, and rise.
1. Rise: The rise of your jeans is the measurement between your crotch seam and waistband. The rise of your jeans is crucial because it determines where your jeans will sit on your body. You can choose from low-rise, mid-rise, and high-rise jeans. Moreover, remember that your jeans' front and back rise will differ. The back of your jeans curves on your buttocks, which gives you a figure-hugging look. So remember this point when choosing the rise.
2. Waist: Once you have determined your rise, it is time to measure your waist. The waist indicates the circumference of the jean's waistband. It is usually measured in inches or centimeters. Relax your stomach and measure the area where you want your jeans to sit. Now, you can look at your retailer's size chart to determine which size will fit you the best.
3. Inseam Length: The inseam measurement is the length from the crotch of your jeans to the hem. This measurement determines how long your jeans
will be. A golden rule to determine the perfect length of your jeans is to check if the hem of the jeans falls right where your feet start.
How Do You Choose the Perfect Fit?
To find the perfect jeans, consider your body type and style preference.
1. Relaxed fit: These jeans offer ample room in the waist and thigh area. This makes them comfortable for everyday use. Relaxed-fit jeans are perfect for those who prefer the most comfortable fit.
2. Slim fit: Slim-fit jeans go narrow on the thigh and calf area. They provide a tailored look to your appearance without being too tight or compromising on comfort.
3. Skinny fit: These jeans fit firmly throughout the leg and have a narrow ankle. They are sleek and modern and look good with many outfits.
4. Straight fit: The width of a straight-fit jeans is consistent from the thigh to the ankle. They offer a classic, timeless look that suits every body type.
How Should Your Jeans Fit?
The answer to this question starts with two basic questions:
● How comfortable are they?
● Do you like how you look?
While answering these questions to yourself, look at the following factors:
The shape of the leg: The shape of your jeans' leg is what gives you different fits. Look at how your jeans fit on your thighs, calves, and ankles. Different jeans types will fall differently on your legs. You don't want your legs to look weird when you have your jeans on. Also, how they fit will determine how comfortable they are.
The fabric: Jeans are traditionally made of 100% cotton that is rigid and has no room for stretching. However, stretchable jeans have become popular with the rise of different fits and styles. To determine the comfort of the jeans, look at the stretchability. A pair of 30% to 40% stretchable jeans is considered the best for comfort.
Waist Fitting: Look at how the jeans fit on your waist to determine the comfort level. Too tight, and you will feel trapped in your clothing. Too loose, and you may feel like your jeans are constantly falling down.
Conclusion
The fit of your jeans can make or break your outfit. Jeans are our second skin, and we wear them almost on an everyday basis. Therefore, finding a pair that looks good on your body and is comfortable is crucial. With the right pair on, you are ready to take on the world!
Also Read: Top 10 DIY Tricks for Your Boring Old Jeans