We have asked the Russian master photographer, Vadim Balakin, to share his favorite photos with us. It is an honor to have a hand picked selection of his landscape shots followed by his own comments on Top Inspired.
Winner of several international awards such as National Geographic Russia "Wildlife" 2011 – 1st place winner in "Landscape", Arctic Awards 2012 – 1st place winner in "Travel", AC-Foto German Mega Photo Circuit  2014 – Bronze Medal and many more, his work is globally recognized and acknowledged.
Vadim is a photographer, traveler based in Ekaterinburg, Russia and internationally published author. We are very happy to present you Vadim Balakin's breath taking shots.
Portfolio: www.VadimBalakin.com
1. Winter Fairytale
My most favorite photo ever. The shot was made at White Mountain, Belogorsky Monastery, Perm Region, Middle Urals, Russia. The temperature at that early morning was -38C.
2. Spirit of Adventure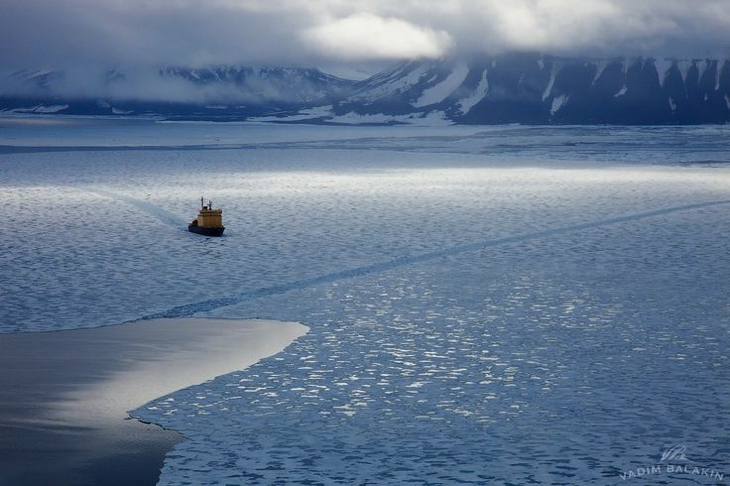 The Icebreaker "Kapitan Dranitsyn" goes through the ices of Arctic Ocean, Franz Josef Land, Russia, July 2011. The shot was made from a helicopter with open door and very windy freezing air.
3. Autumn at Mordor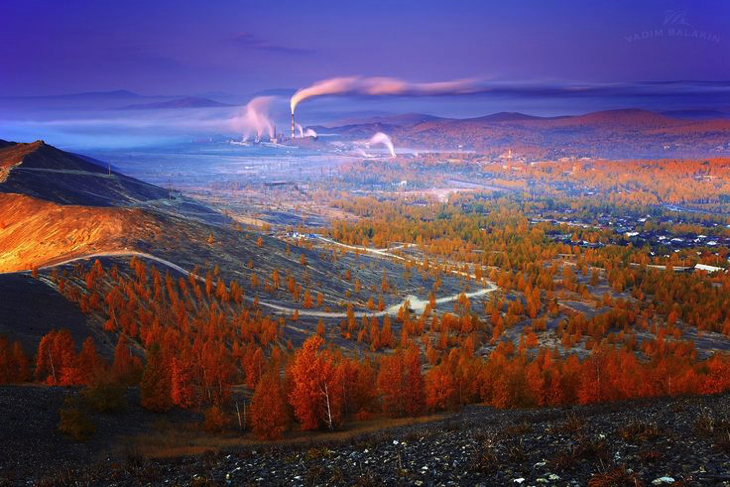 The autumn 2014 at the most polluted town of the world – Karabash (according to UNESCO), South Urals, Russia
4. Fitz Roy Treasures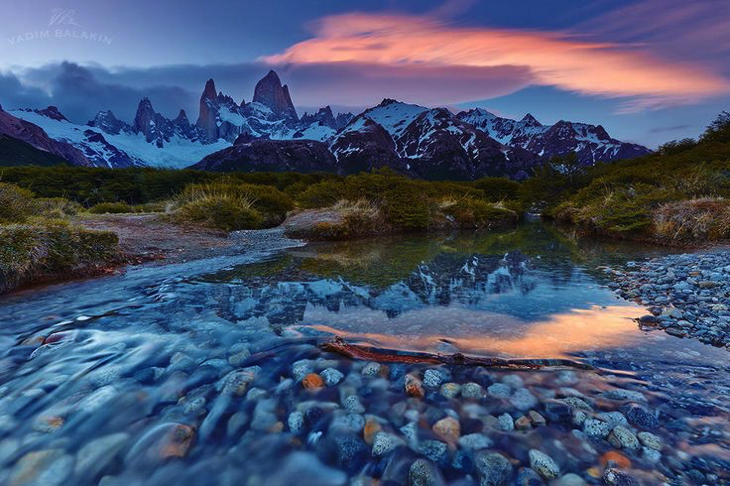 The shot was made near Fitz Roy Mountain Massive, Los Glaciares National Park, Patagonia, Argentina in November 2013
5. Svalbard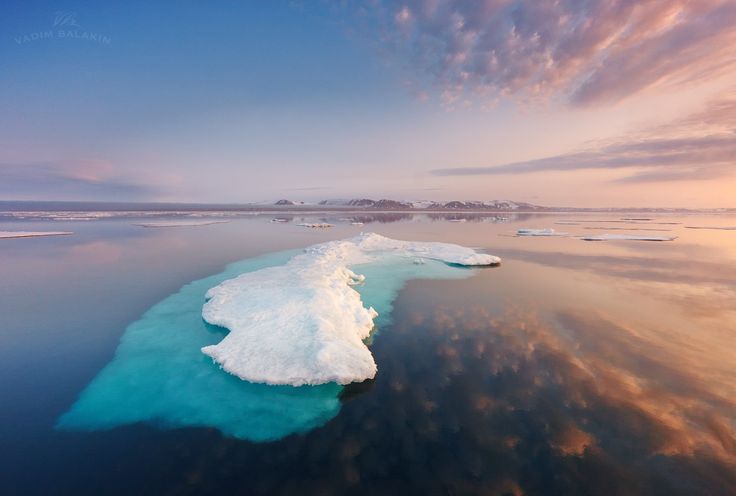 A beautiful seascape at one of the numerous fjord of Svalbard, Norway, August 2014
6. Smile! You are in the Arctic!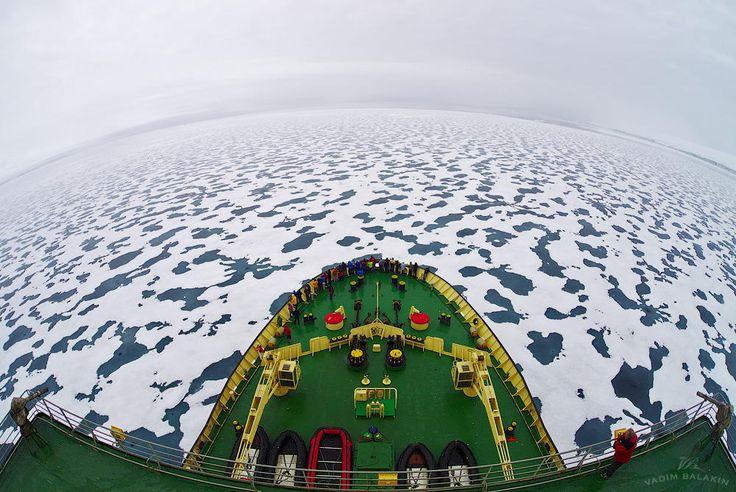 One more shot from Franz Josef Land, Russia made from the top of the Icebreaker "Kapitan Dranitsyn" with fish-eye lens, July 2011
7. Just the two of us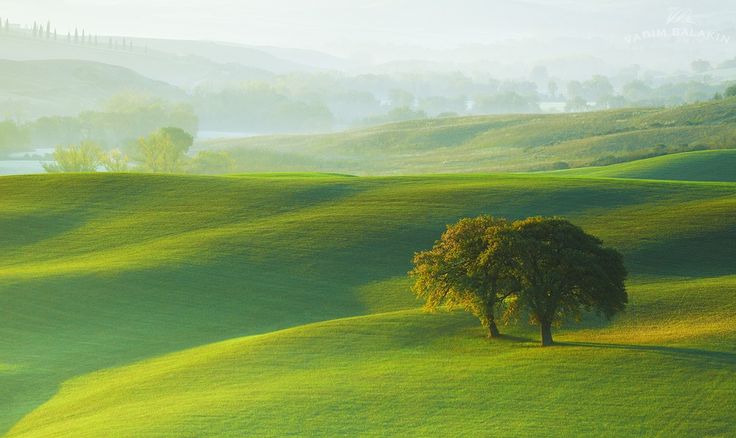 The very tender morning at Val d'Orcia, Tuscany, Italy, November 2012
8. Ice and Fire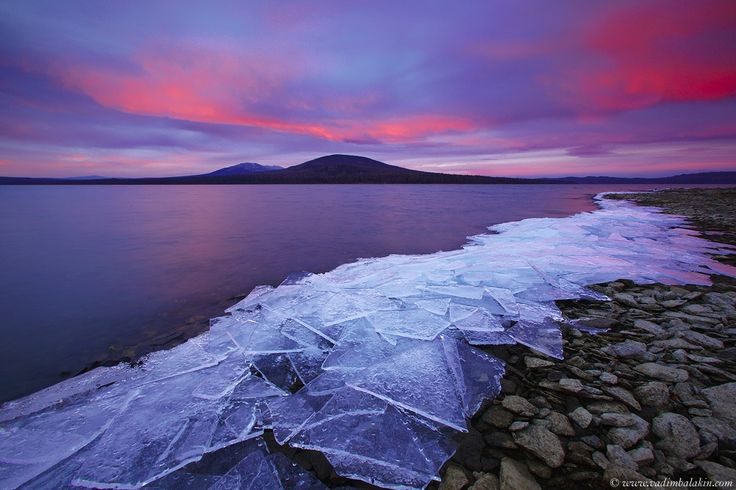 This shot was taken in November 2010 in the Zuratkul National Park, Russia. There are very strong winds at Zuratkul lake and there is a period in the autumn before the first snow, when the wind deposits ice slices on the lake shore, sometimes of perfect shape and very similar to broken glass. Such a phenomenon is unique and occurs in several places, including the famous Lake Baikal.
9. Karabash morning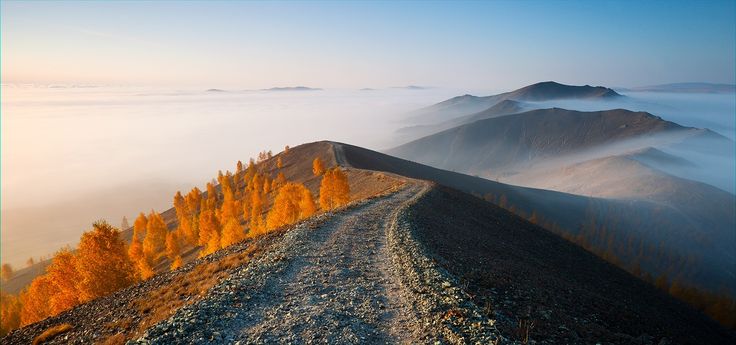 Sunrise at Karabash Mountain, South Urals, Russia – September 2014
10. Val d'Orcia Sunrise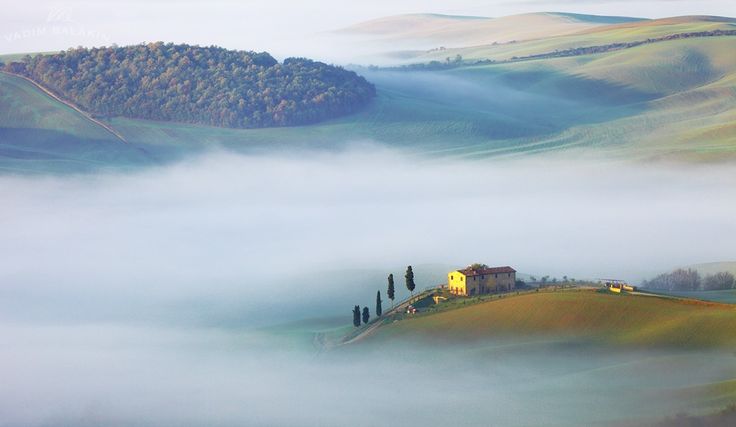 A very foggy morning at Val d'Orcia, Tuscany, Italy, November 2012