Cooking can be so much fun, especially if we're talking about cakes. There are so many flavors and toppings to try. In this article, we present you with ten very delicious layer cakes. Each of them tastes amazing, and you can prepare all of them for birthdays, family gatherings, or any other celebration.
They are easy to make and will surely satisfy the cravings of your sweet tooth. All we can say is that one slice of cake won't be enough!
1. Very Berry Layer Cake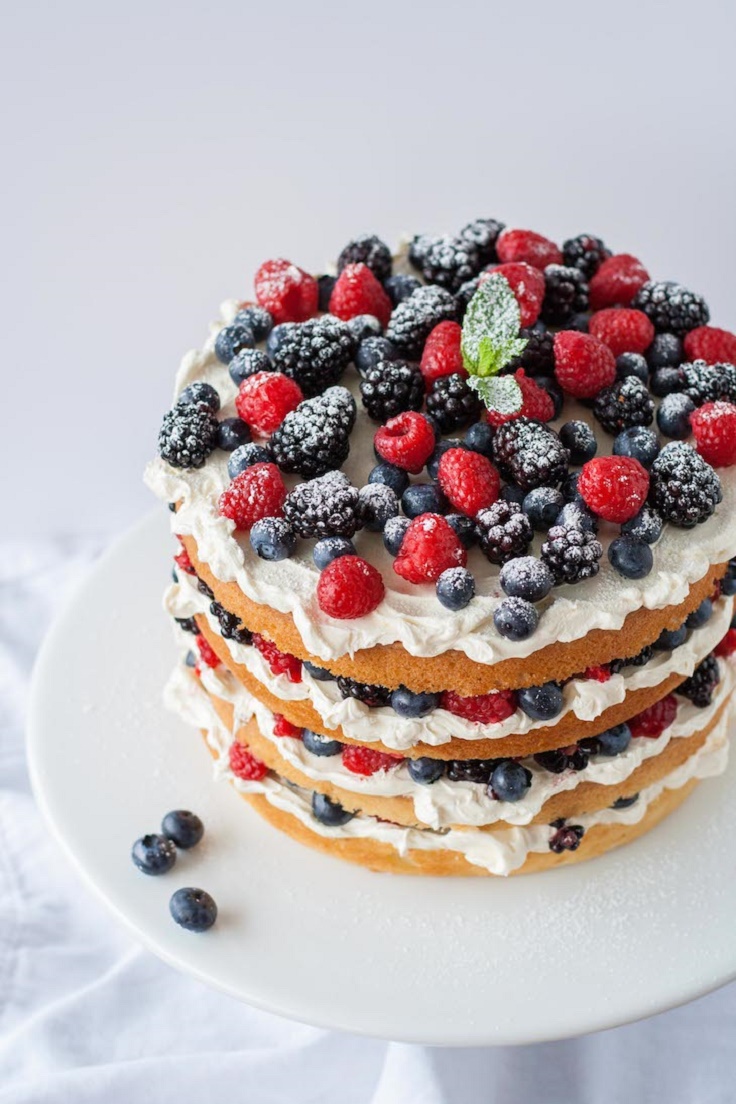 via livforcake.com
The Verry Berry Cake is the perfect dessert for any day because it's light and still so delicious. You need to make an 8″ layer cake and for this, choose your favorite recipe. You need to prepare Swiss Meringue Buttercream made of egg whites, granulated sugar, butter, and vanilla for the rest of the cake. The rest is just berries that you need. You can also prepare a simple syrup for the cake, which is optional but will give more moistness to the cake.
2. Lemon Curd Layer Cake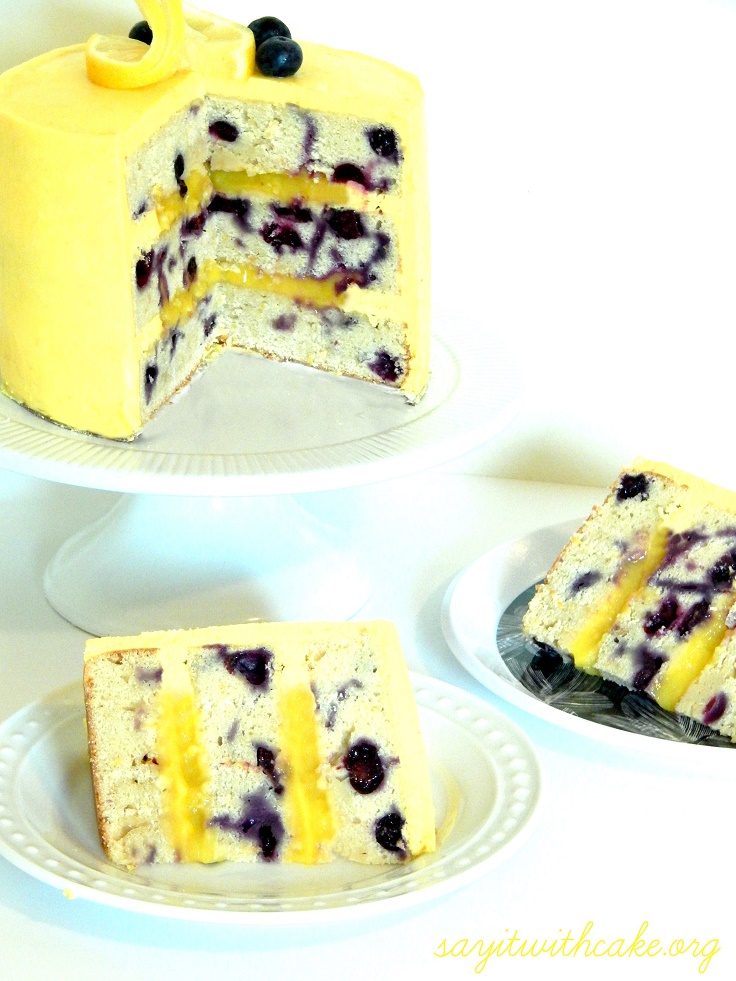 This cake not only tastes good, but it looks just as much as good that you would like a slice of it the moment you see it! And we don't blame, we feel you! For the Lemon Blueberry Cake, you need to prepare the cake dough, for which you have the recipe on the link, or you can choose your own. Next, you have to prepare the frosting and the lemon curd. This moist, soft lemon cake with blueberries will surely make you crave another slice.
3. S'mores Layer Cake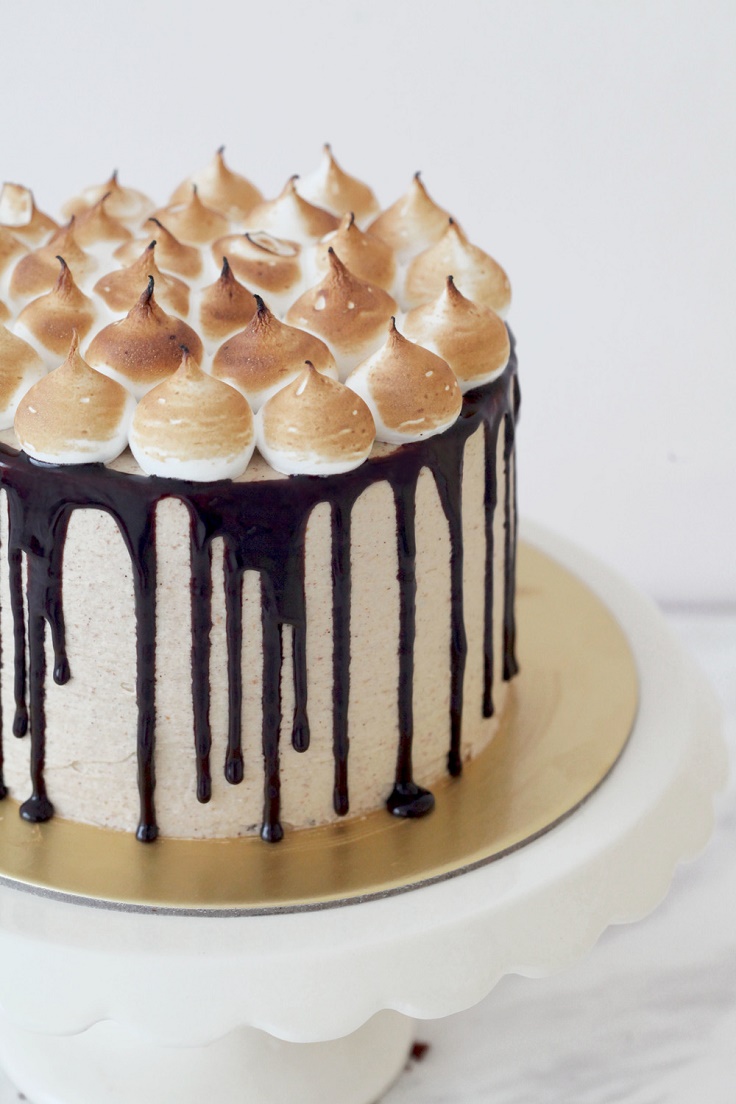 via engnatalie.com
The good old S'mores dessert can be turned into a beautiful layer cake. It looks good from the inside as much as it looks from the outside! There are few things to prepare in order to have this cake proudly placed on the table, and those are the S'mores layer cake, chocolate fudge sauce, chocolate sheet cake, biscuit crust, biscuit cream frosting, and Swiss meringue. All the effort is going to be worth it in the end!
4. Classic Carrot Layer Cake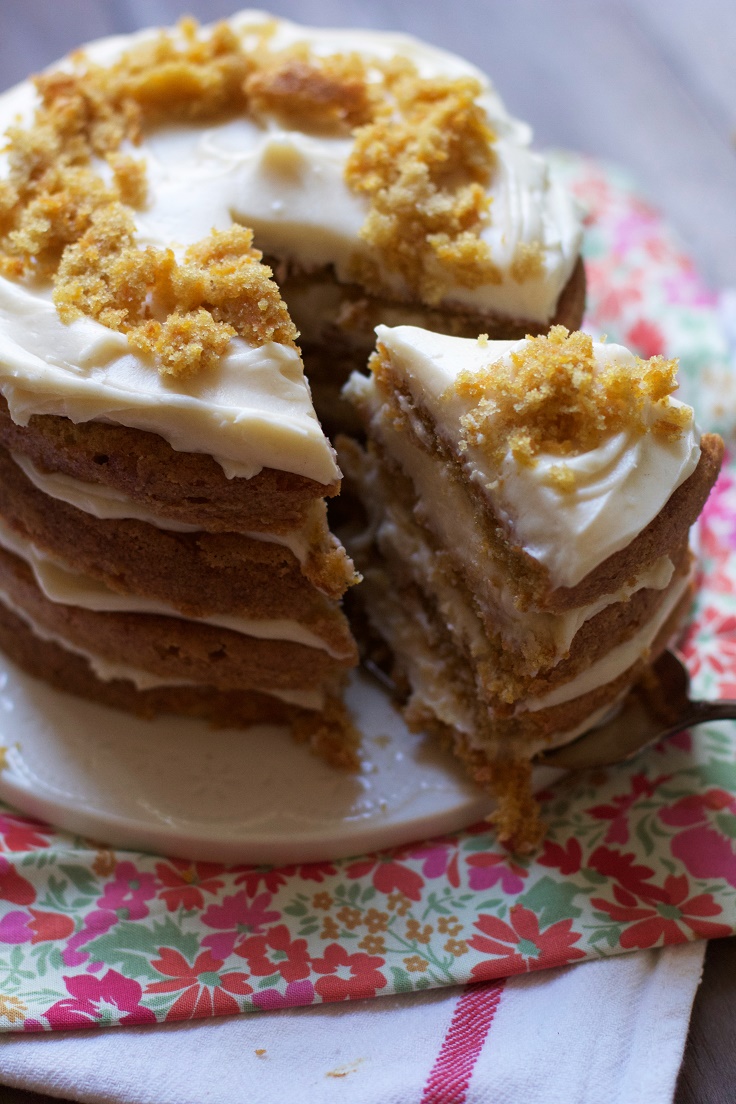 The Carrot Cake is a simple, decadent sweet treat that you will want to prepare few more times – or any time you have the chance to do so! The cake batter is made of butter, brown sugar, eggs, grapeseed or vegetable oil, flour, vanilla extract, baking powder, baking soda, cinnamon, salt, and peeled carrots. You need cream cheese, butter, powdered sugar, vanilla extract, and cinnamon for the frosting.
5. Chocolate Brownie Layered Cake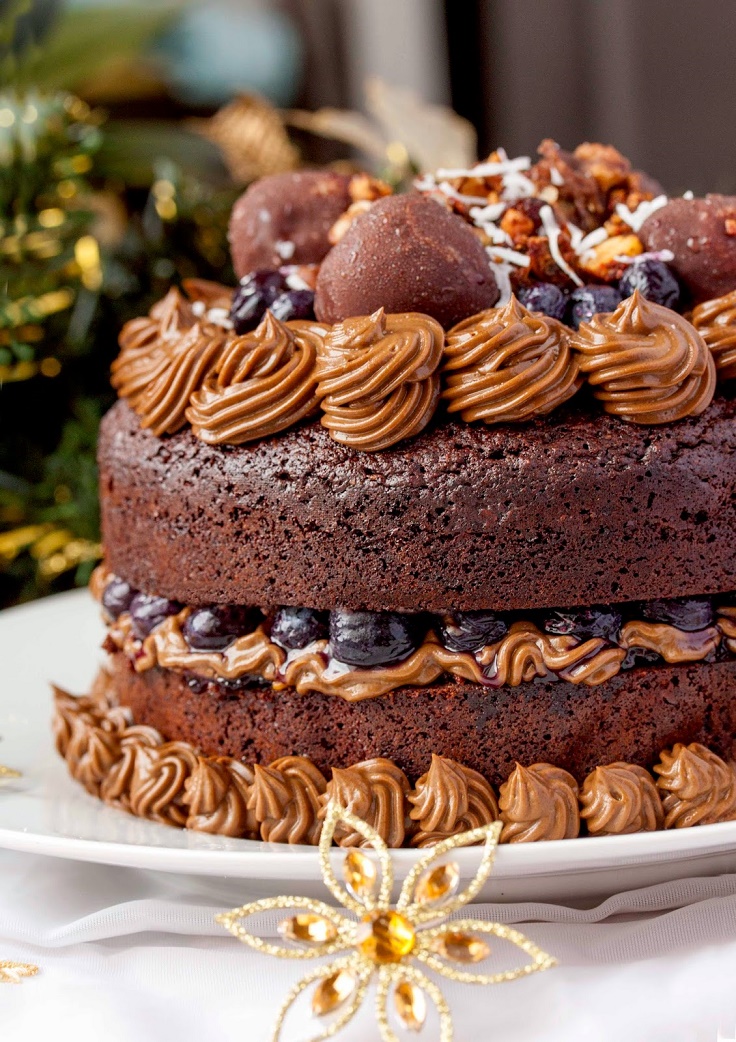 via karenluvslife.blogspot.com
If you are looking for the ultimate chocolate experience, that you just found one. For the Chocolate Brownie Cake, you need freshly ground nuts or seeds, organic coconut sugar, organic dried coconut, goji berries, raw cacao nibs or shaved raw cacao paste, raw cacao powder, ground cinnamon, baking powder, vanilla powder, Maca powder, eggs, and organic coconut oil.
6. Oh Man Layer Cake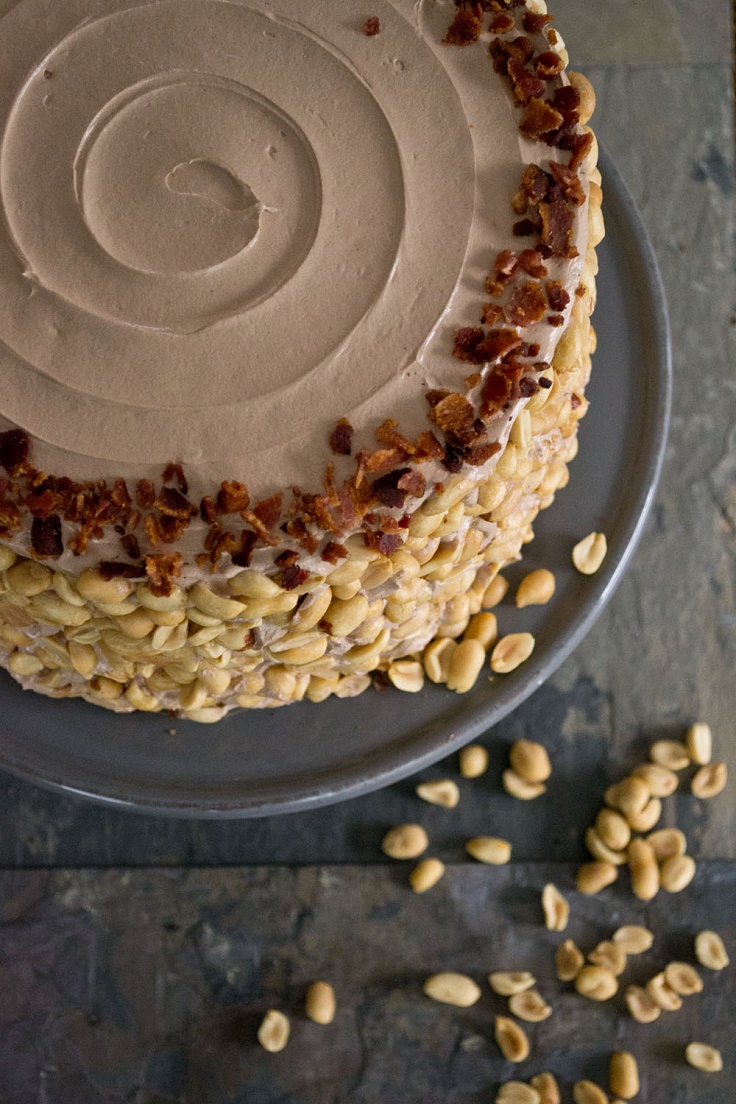 via siftandwhisk.com
The Oh Man Cake has this name for a reason and what is really going to surprise is the fact that this cake has bacon. Yep, bacon in combination with chocolate frosting, caramel, and pretzel filling. Are you feeling dared to try this one? If you think that it would be nice, go ahead. If you don't, you can skip the bacon completely, and the cake still won't lose any of its' charm.
7. Funfetti Layer Cake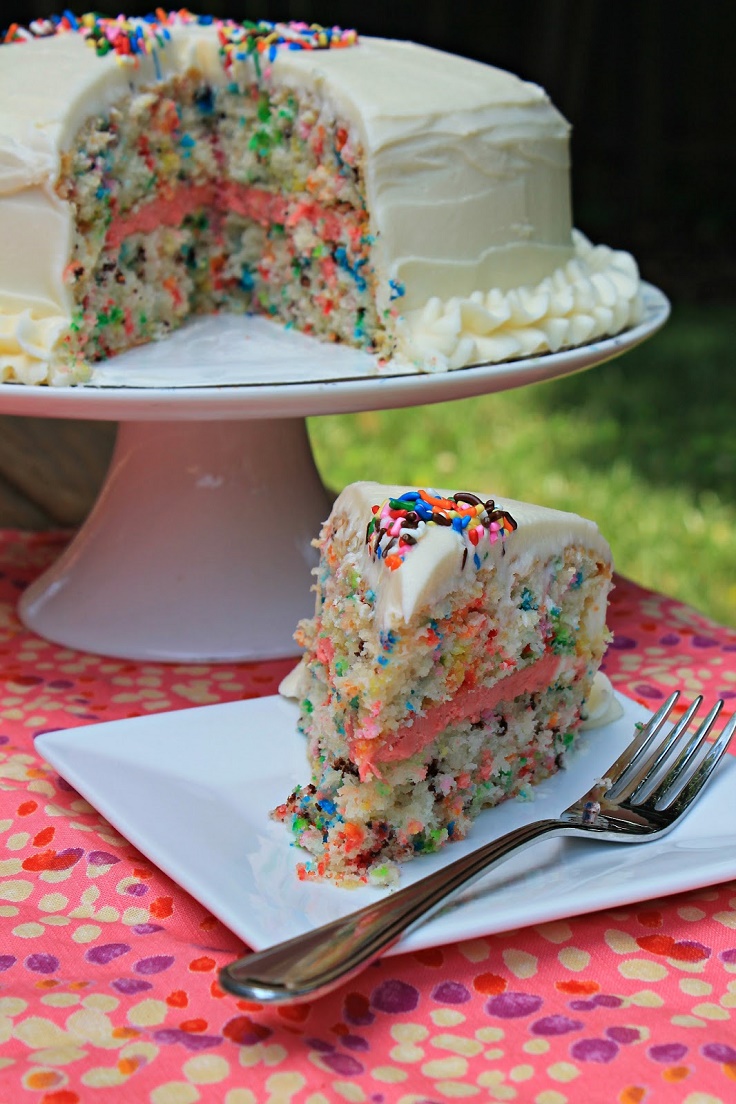 Sprinkles and cake – that's a combination that will definitely steal everybody's attention. You can prepare this cake for birthdays because the funfetti sprinkles add so much to a party atmosphere with their funky, colorful look. When combined with a moist, tasty cake dough with whipped vanilla buttercream, this is what you get, and you are certainly going to love it.
8. Coconut Tres Leches Layer Cake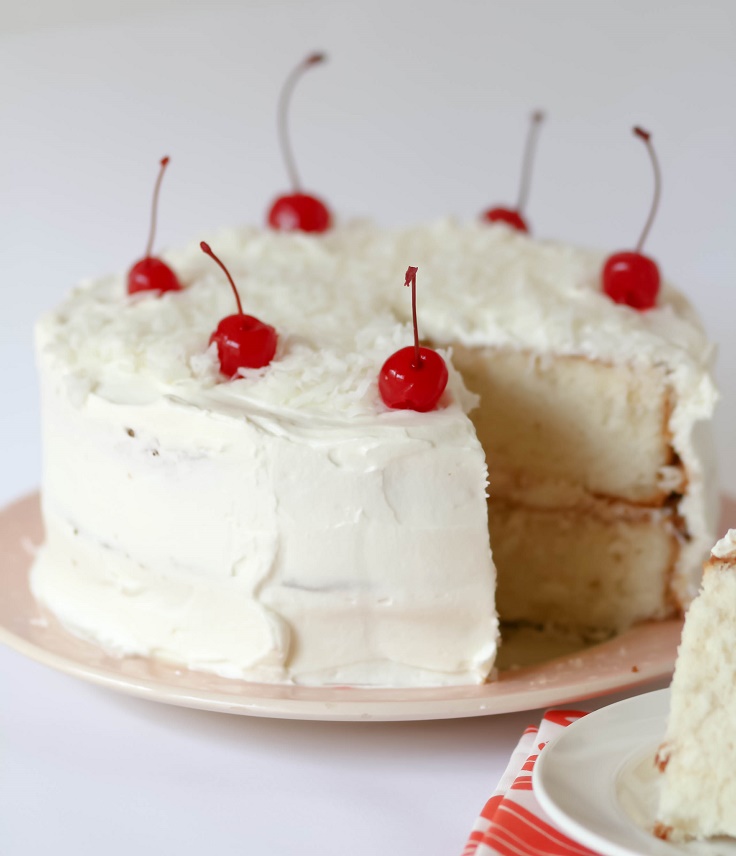 via confessionsofacookbookqueen.com
The Coconut Tres Leches Cake is a milky, creamy cake that you are going to love, especially if you like the coconut flavor. For the cake layers, you can choose your favorite recipe, but don't forget to add coconut extract in order to get the flavor. You need heavy cream, sweetened condensed milk, coconut milk, and coconut extract for the Tres Leches part, while for the whipped cream topping, you need heavy cream, powdered sugar, sweetened and shredded coconut, and cherries.
9. Chocolate and Kahlua Layer Cake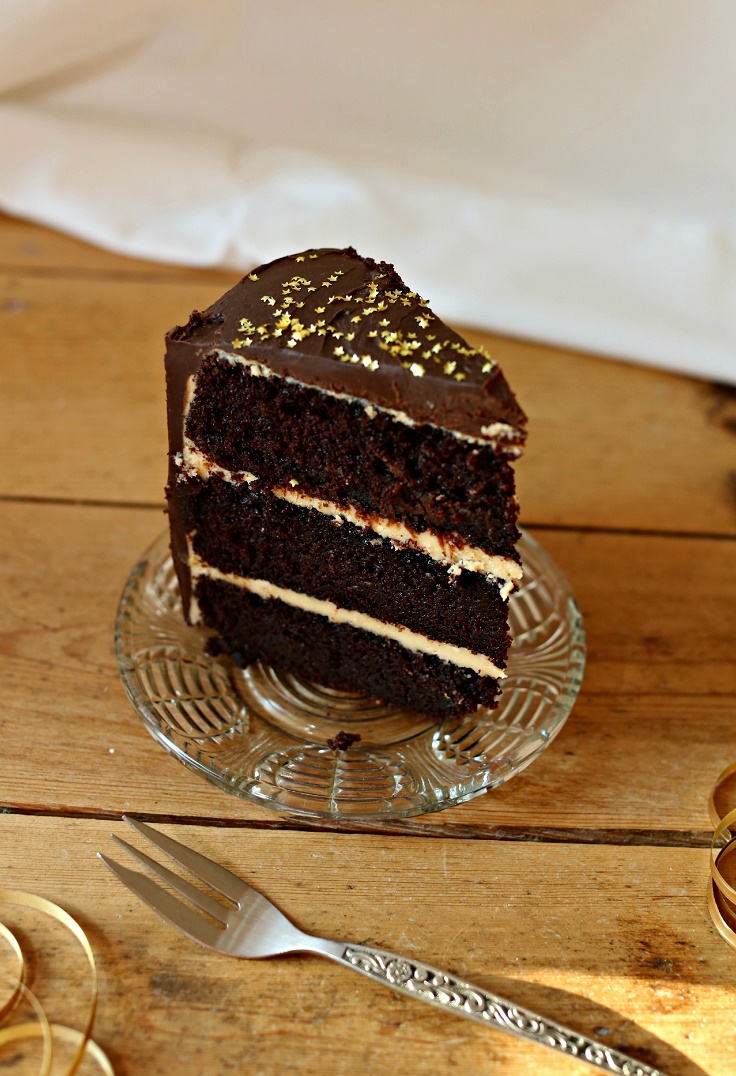 ..And we are back to the ultimate chocolate experiences simply because we can never have enough of them. This time it's a chocolate Kahlua cake we're talking about. The cake layers are chocolate ones, and the filling between is a Kahlua buttercream. This cake is a great choice for holidays and family gatherings. The topping decoration really adds so much to the atmosphere!
10. Mango, Peach, and Chocolate Sorbet Layer Cake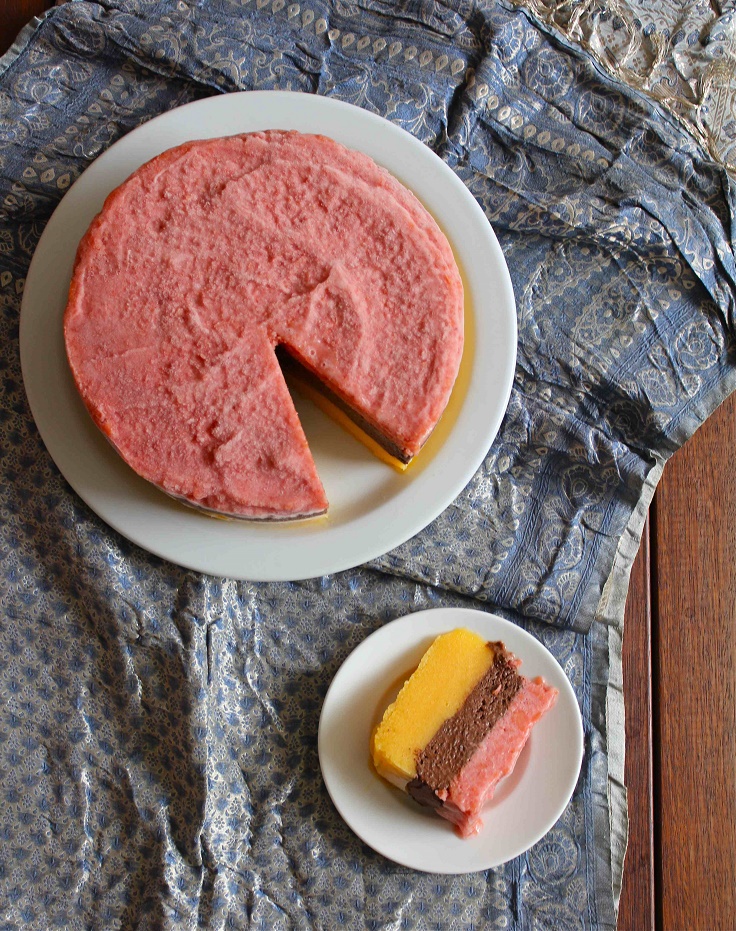 One cake, three different layers. It's all about sorbets! Start by making the mango sorbet, then the chocolate one, and in the end, make the peach and raspberry sorbet. You can find the recipes on the link. They are so many delicious ingredients included in this creamy cake. You definitely should put it on your "to bake" list!