There is no birthday celebration without a big, tasty, and spectacular birthday cake! The cake is the most representative symbol of the day you were born and this is a perfect reason for you to avoid buying one and make the most sensational and effective cake by yourself. Yes, we're serious!
It's fun and easy to bake some cake for your celebration! You need some skills, your grandma's book of recipes, and a little help from your friends. If you're really interested in this idea, start looking and preparing. All you need to do is find the perfect recipe and get the necessary ingredients.
Some you might have at home, others you need to get from the nearest grocery store. Anyway, the most important thing you need is the desire to bake your own birthday cake and wow everyone around you.
To help you out, we've got you covered with 10 impressive recipes! Scroll down, pick a cake for your big day, and bake the one that feels most special to you! Happy birthday!
Red Velvet Cake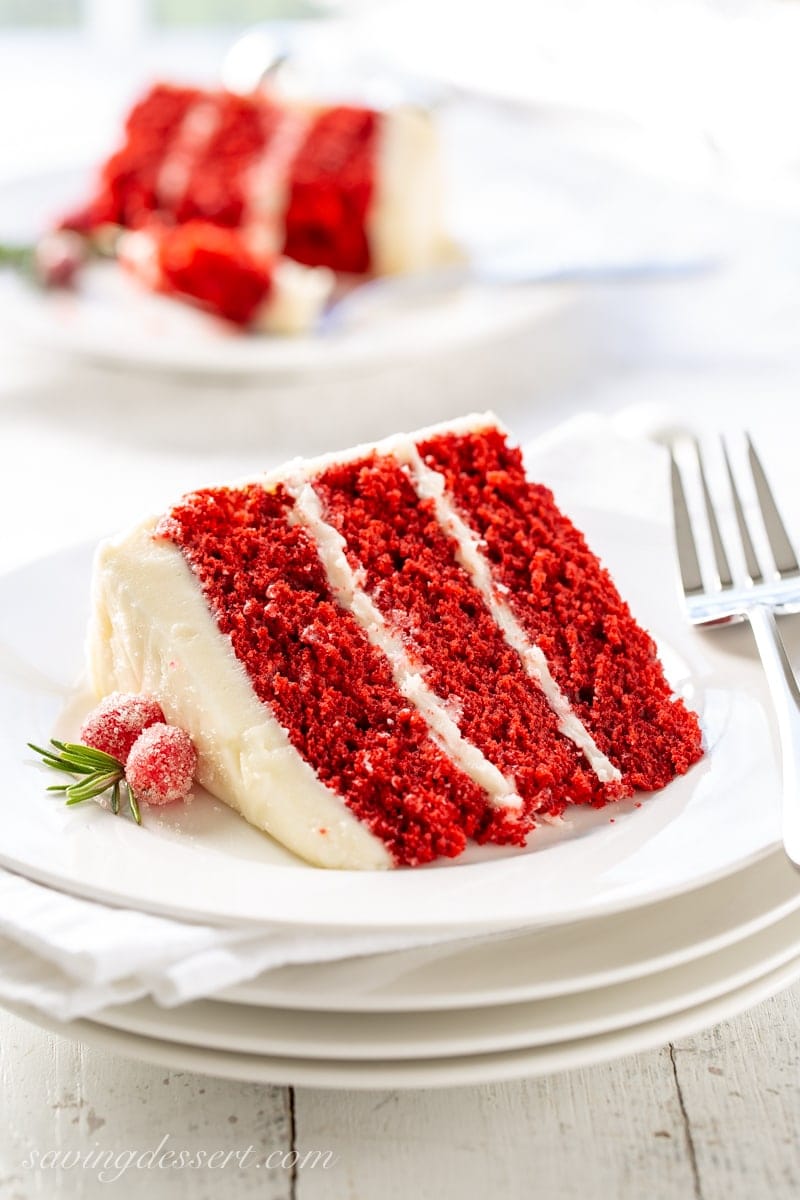 Have you ever had a perfect Red Velvet Cake? You surely recall the sweet tang of buttermilk, the hints of cocoa, and the moist, light crumb. And let's not forget the finest cream cheese icing on earth! Red Velvet Cake originated in the Victorian Era with vinegar and buttermilk in the original mix. Although today you can find recipes with red food coloring, it is not the same state. However, it is the best of the best!
Perfect Chocolate Cake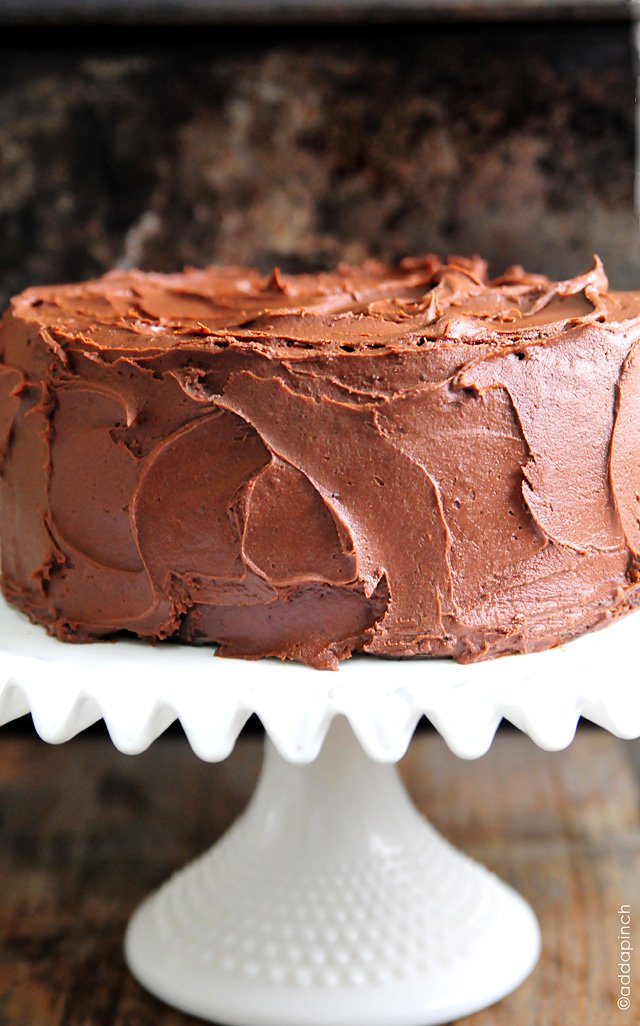 For the best chocolate cake recipe, there are plenty of claims. But every single person around the table commented with a bite of this decadent, moist chocolate cake with chocolate frosting that this was the best chocolate cake they'd ever tasted.
Purple Ombre Sprinkles Cake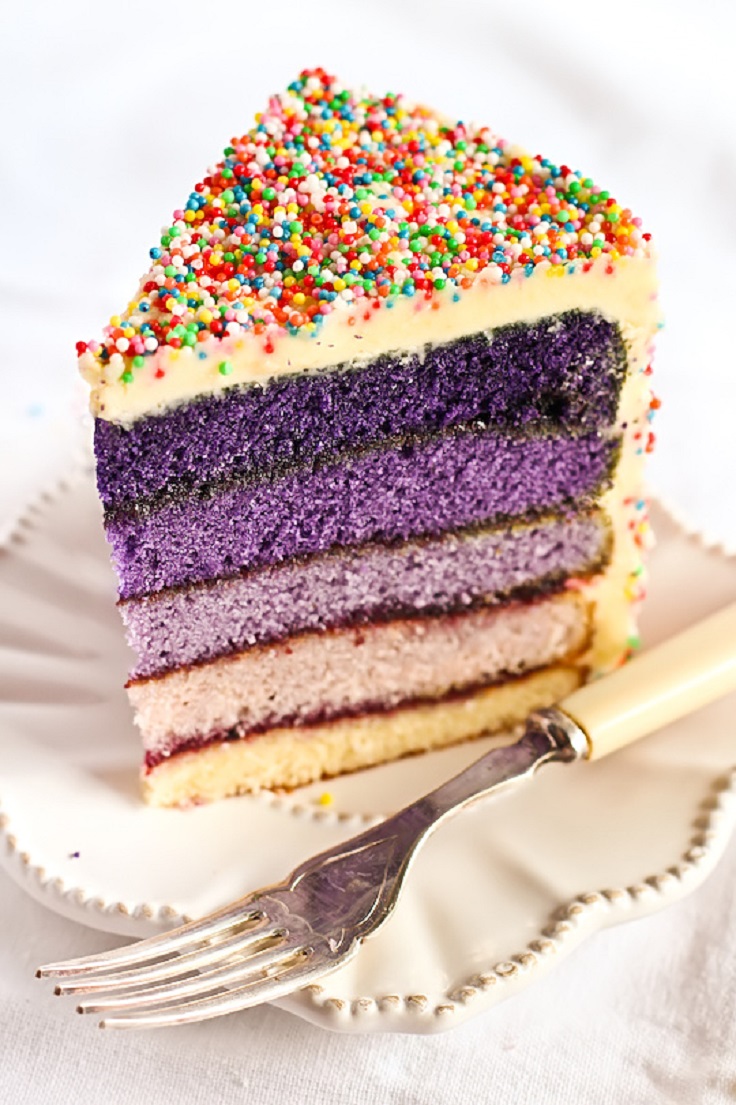 For all purple and blueberry lovers, this is a great way to put your favorite things into your perfect birthday cake. Make this super tasty and moist ombre cake in your favorite purple and dip it in sprinkles as much as you can. It will wow everybody at your party.
Happy Birthday Cake Cake Pops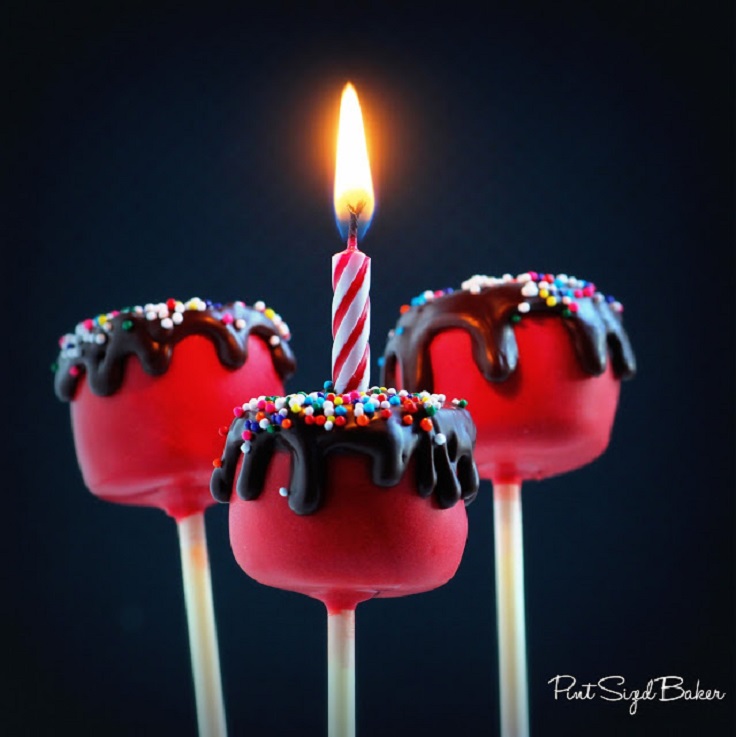 If your favorite color is red, make these perfect red cupcakes, topped with chocolate glaze and sprinkled with what else then sprinkles in thousands of different colors. Are they cute or what?
Strawberry Blueberry Poke Cake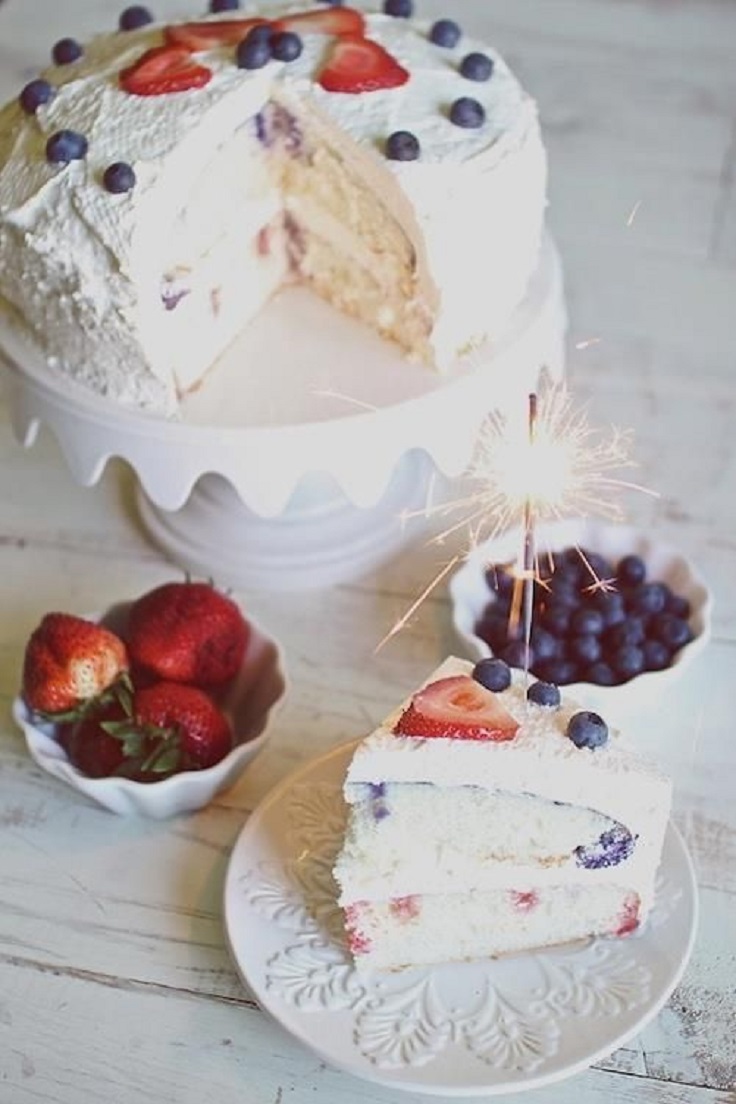 This cake is one of the best dishes to go through at get-togethers because not only is it easy to make and tasty, but when you cut into it, it is also incredibly beautiful! Substitute the conventional jello with a balanced version of real fruit and natural unflavored gelatin. To get rave reviews, top this beauty of a cake with a light and fluffy whipped frosting and make your time in the kitchen simple.
Sparkle Chocolate Cake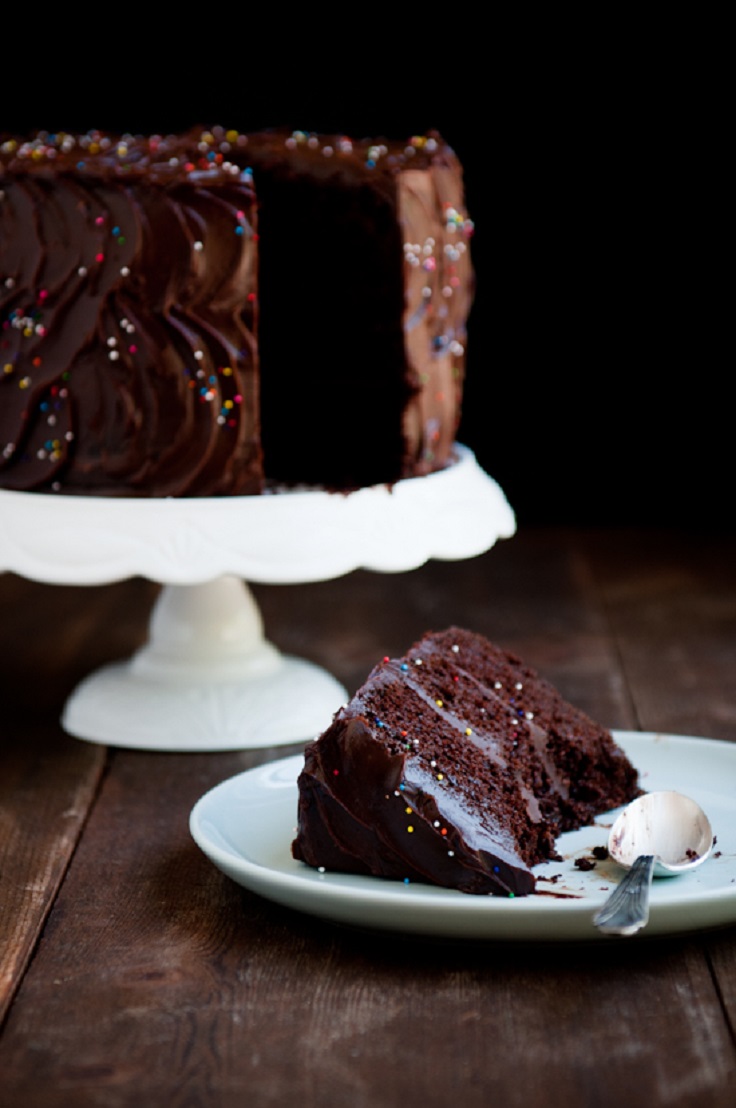 This is an amazingly simple cake to make, but this amazing fudge-ganache-cross dark chocolate frosting it is bundled up with is so moist and light and still rich with chocolate flavor. It's one of those cake recipes for making up at a moment's notice that you just have to keep in your back pocket.
Raspberry Ombre Cake with Whipped Cream Cheese Frosting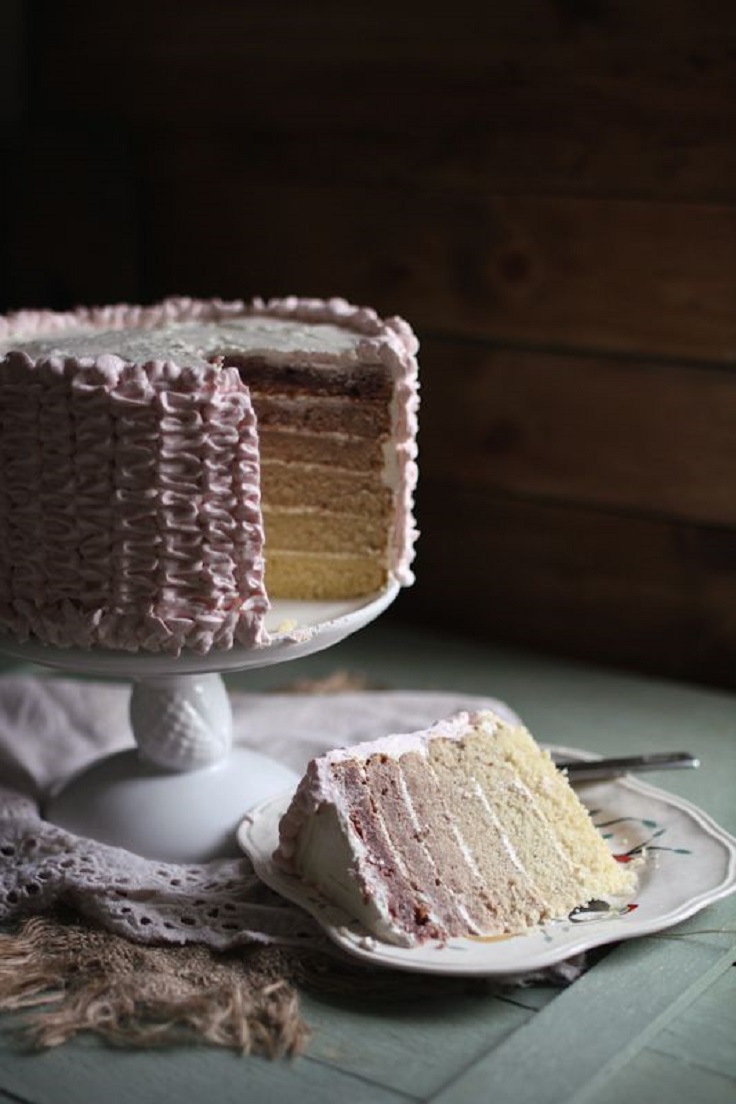 Since several years ago, the Ombre cake trend has been all over the internet, and it never fades. It is fascinating to see how, when mixed into the cake batter, the bright magenta of the raspberries turns into a light pinkish-lavender. For the frosting, to achieve the ideal icing, use a basic combination of cream cheese, whipped cream, powdered sugar, vanilla extract, and a strong frosting technique.
6-Layer Chocolate Sprinkle Cake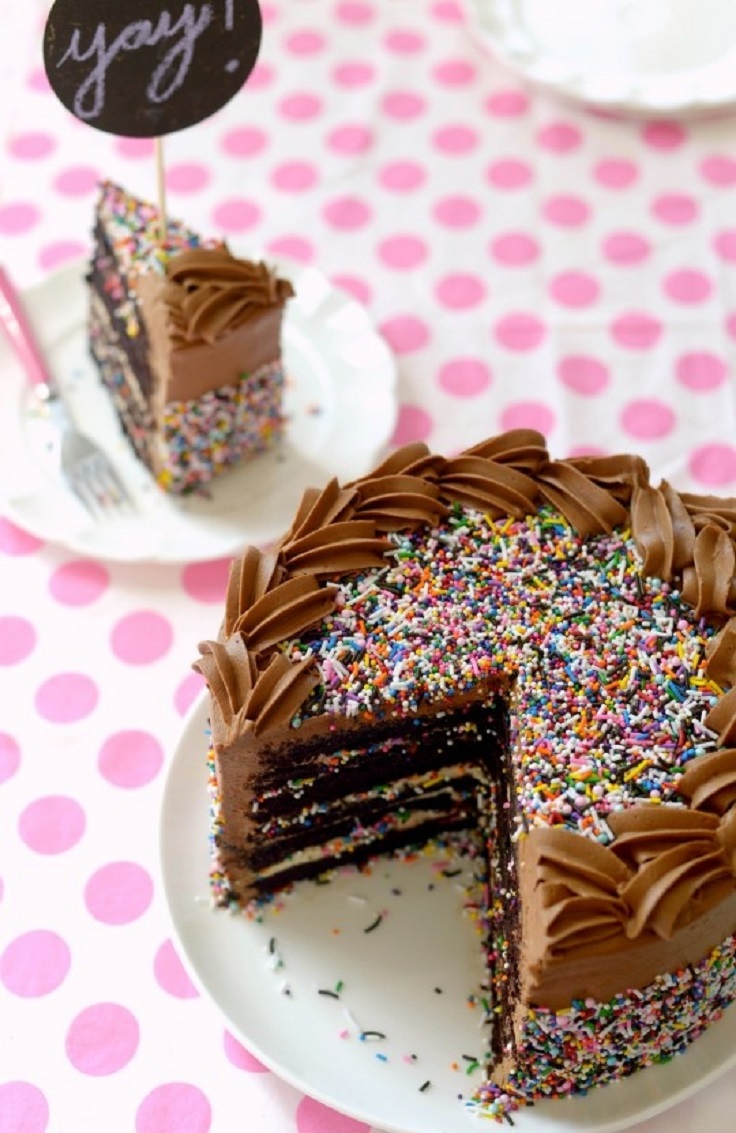 In reality, this sprinkle-crusted cakey-ness is a 6-layer moist chocolate cake, filled with vanilla whipped cream filling, topped with Belgian malted chocolate frosting, and then covered with a medley of sprinkles. Crunchy, creamy, cakey, soft, chocolatey, it's the best cake slice you'll ever get.
Yellow Cake
At any birthday party, this simple-to-prepare yellow cake recipe with buttercream frosting will be welcome. It is the best ice cream cake to enjoy. Fluffy and moist, it's a really good cake. The icing is rich and wonderful as well. It is sweet, but it balances out very well with the cake.
Raspberry-Pistachio Cake with Mascarpone Icing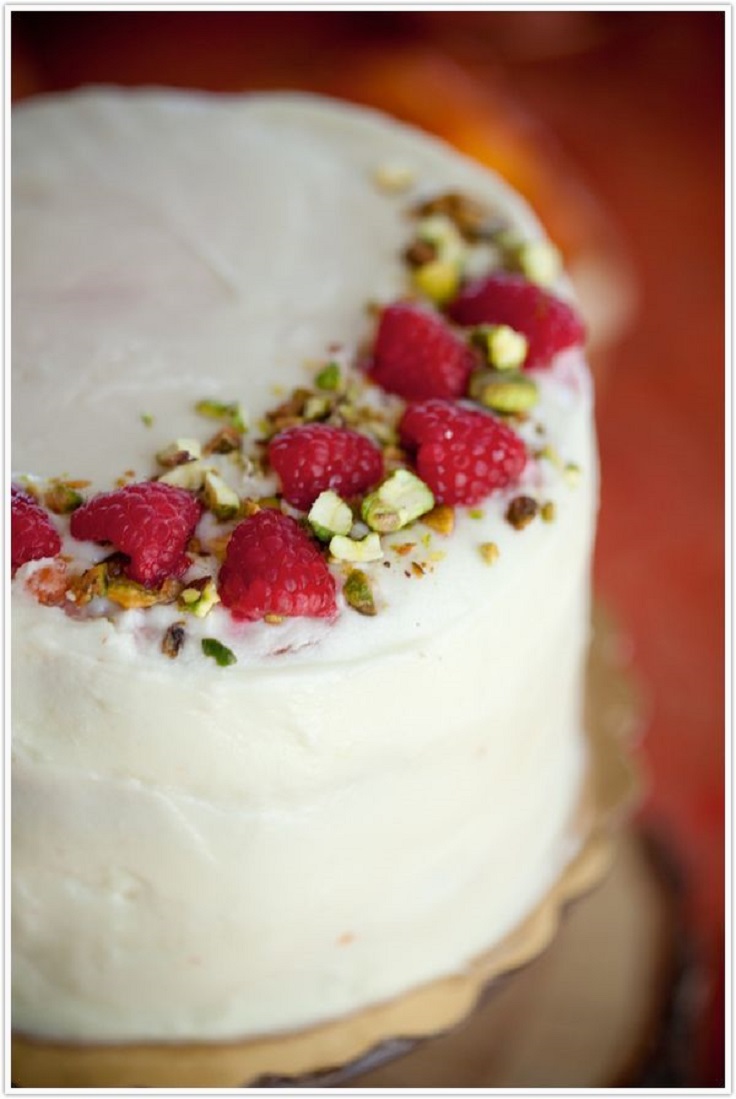 Although it might look like a red velvet cake when you cut it, it's actually not. This amazing raspberry-pistachio cake is filled with mascarpone filling and has the most amazing taste ever. It is perfect for summer parties, and for all fruit cake lovers. So, let them enjoy the most.
There are the top 10 birthday cakes we selected for you. If you have other ideas or recipes, please share them with us in the comments below.