Think of your favorite birthdays. What made them special? Was it the surprise party your friends threw, or perhaps a memorable dinner at a fancy restaurant? While these are fantastic ways to celebrate, we have another suggestion that might just top the list: a wine tour. Imagine spending the day sipping exquisite wines, exploring beautiful vineyards, and sharing laughs with your friends. Sound interesting? Let's explore this idea further, using the wine tours offered by hamptonswinetour.com as a prime example.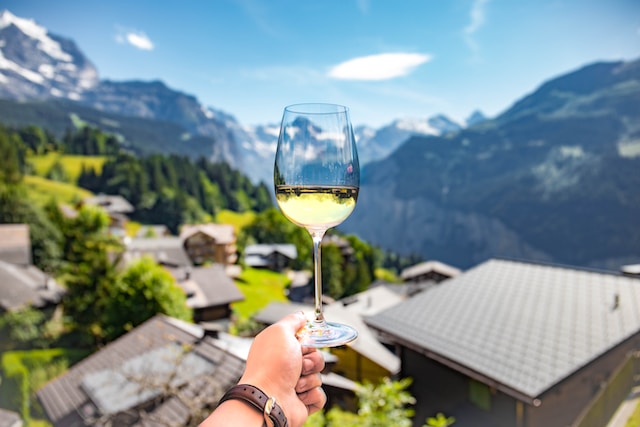 The World Of Wine: A Unique Birthday Celebration
While standard birthday parties and dinner events are fantastic, they can sometimes feel a bit repetitive. A wine tour offers a fresh, exciting alternative. Not only will you have the chance to sample different wines, but you'll also immerse yourself in the rich world of viticulture, understanding the process behind every sip. This experience can transform your birthday into a memorable adventure that stands out from the rest.
Explore And Learn With Wine Tours
Wine tours are not just about drinking wine. They're about appreciating the artistry and science behind each bottle. During these tours, you'll have the opportunity to walk through beautiful vineyards, learn about the process of winemaking, and taste a variety of wines, each with its own unique flavor profile. In many ways, a wine tour is an educational journey, one that allows you to understand and appreciate wine on a much deeper level.
Wine Tours Beyond The Hamptons
The world of wine is vast and diverse. While the Hamptons is certainly a stunning location for a wine tour, there are many other wine regions across the globe that are worth exploring. Each region brings its own distinct flavor and character to the wines they produce.
For example, Napa Valley in California is famous for its robust Cabernet Sauvignon and Bordeaux in France for its complex red blends. In Italy's Tuscany, the Sangiovese grape reigns supreme. Similar to the Hamptons Wine Tour, many of these regions offer:
Guided Tastings: An expert guides you through the tasting of different wine varieties, enhancing your understanding of each wine's unique taste.
Vineyard Walks: A stroll through the vineyards, providing insights into the cultivation of grapes and how it impacts the flavor of the wine.
Winery Tours: An inside look at the wineries, often revealing behind-the-scenes glimpses of the wine-making process.
Celebrating your birthday with a wine tour can be an enriching experience, offering not just fun and camaraderie but also a deeper understanding and appreciation of the fascinating world of wine. Regardless of where you choose to go, a wine tour promises a memorable and exceptional birthday celebration.
Make Your Birthday Unforgettable With A Wine Tour
Celebrating your birthday with a wine tour could be just the exciting, unconventional celebration you've been looking for. With a bit of planning and research (companies like Hamptons Wine Tour are a good starting point), you could create an extraordinary birthday experience. A wine tour offers a unique blend of wine tasting, beautiful landscapes, and education about the winemaking process, creating a memorable event that you and your guests will talk about for years to come. So why not step out of the traditional birthday celebration box and raise a glass to another year around the sun with a delightful journey through wine country?