Thinning hair is a really common problem with both men and women, and many things can cause it, from stress to aging. It's also really frustrating because whatever you try to do, such as using masks, shampoos, etc., it will take quite some time to see some results. Hair is a really important part of people's appearances, especially for women, who would do anything to make their hair look gorgeous.
So, if you want to get the desired look in no time, the only way is to make your hair look thicker by using some tricks. Give your hair the volume it deserves, and get the look you've always wanted by using these top 10 tricks for making your hair look thicker than it really is. Enjoy!
1. Short Haircuts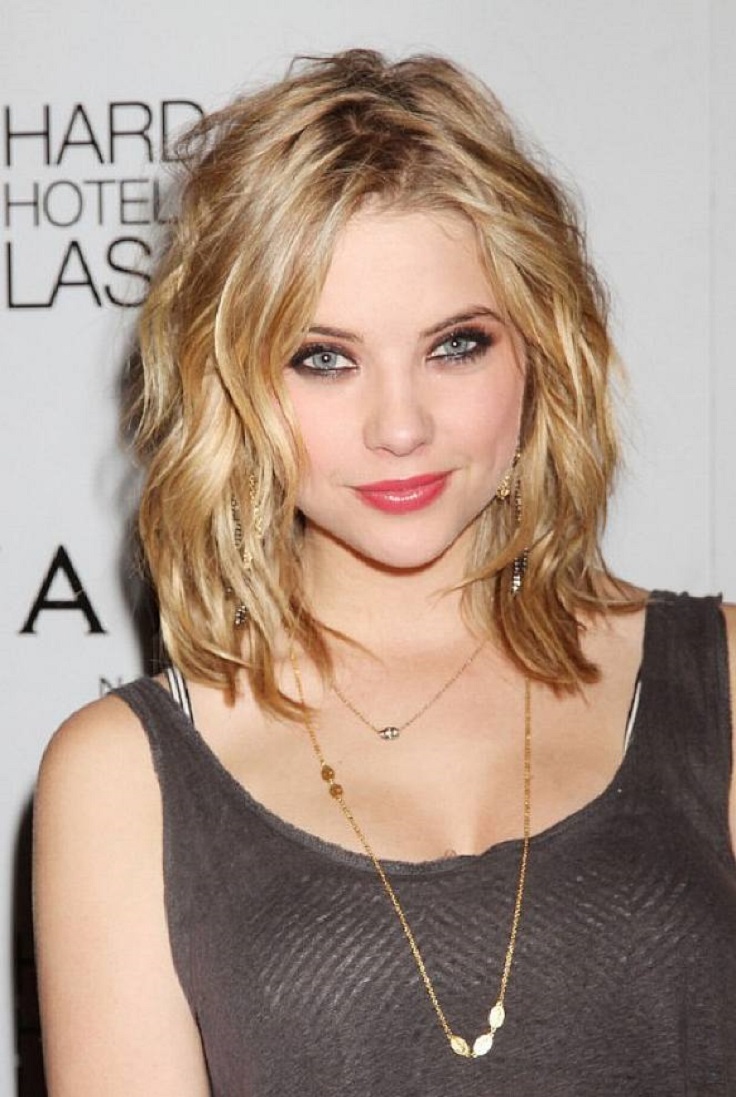 Changing hairstyles for many people is not an easy thing to do, especially when you have to give up long hair and cut it short. If you have thin hair and are wearing it long, it will be more noticeable than a shorter to the medium hairstyle. So if you want your hair to look like it has more volume, cut it shorter and don't worry about it; remember it's only hair, and it will grow up again. In the meantime, enjoy your thick and beautiful hair.
2. Moose Will Give You Instant Thickness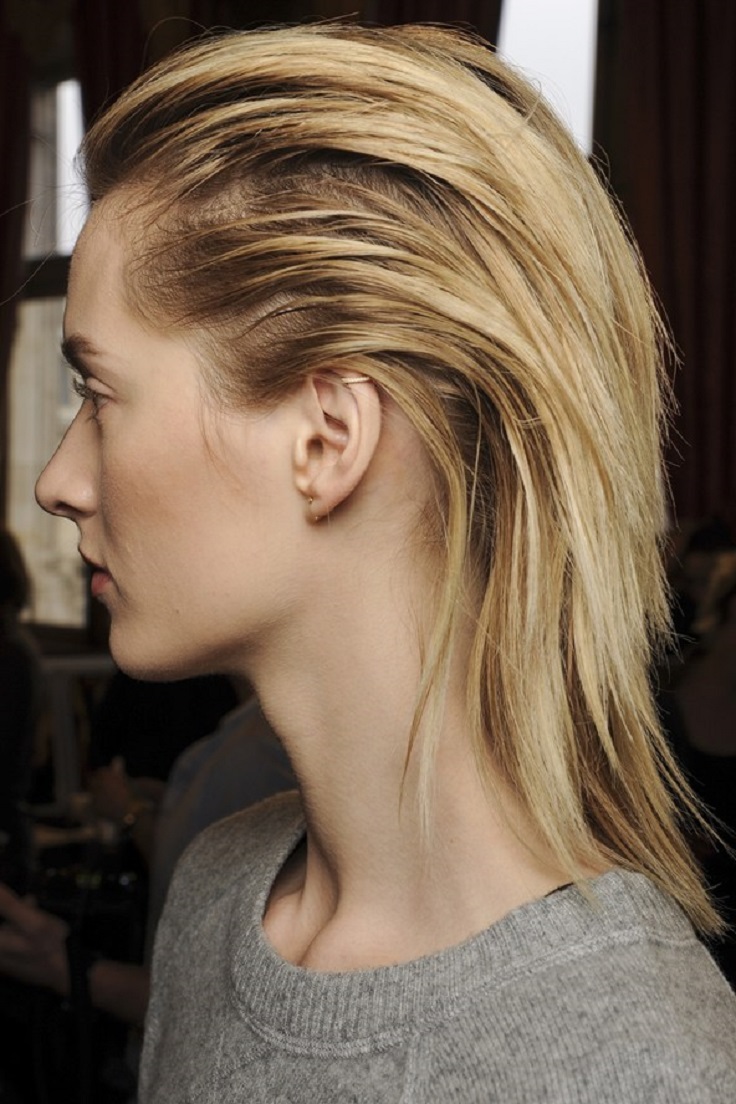 Applying moose can do wonders for your hair. First of all, your hair needs to be damp. Spray about a golf ball-size amount of mousse into your palm. Then, take a comb and gently run it over the mousse to get a little bit of product on the bristles. Comb through from the mid-lengths to the ends and continue around your entire head until it's evenly distributed. This way, you won't get that annoying crunchy feeling from too much product, and your hair will look amazing.
3. Use Colored Hair Powder
via aliexpress.com
Dry shampoo is great for blondes, but using a colored hair powder does wonder for brown and black hair. Get some texture at the roots for volume and hide any excess scalp you don't want to see. Spray directly onto the hair that needs a color boost, keeping the can about 10cm away from your head. It covers well, but be careful because it can splatter the scalp, forehead, and fingers with little brown spots. Also, you need to wash it out before bedtime.
4. Use Dry Shampoo At Night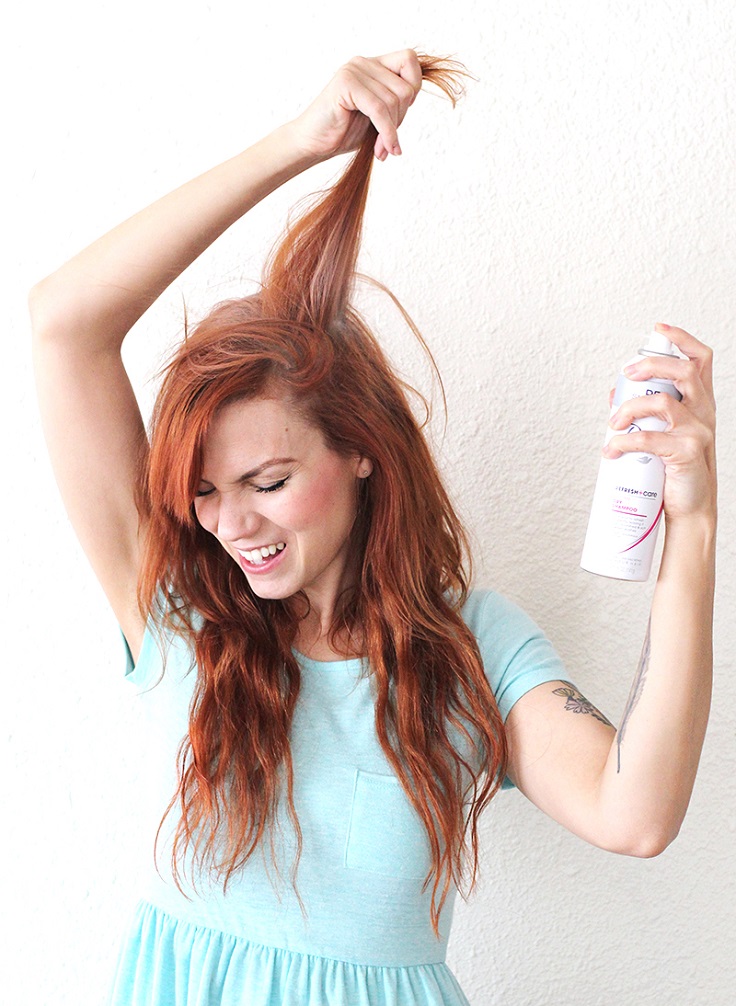 Dry shampoo is a water-free way to freshen and restyle your hair when you don't have time for a leisurely scrub. After it's sprinkled or sprayed on your hair, you should wait a few moments, then brush or blot it out. But this product can also help whit thick hair. Just put dry shampoo or baby powder in your hair before you go to sleep. Tossing and turning on your pillow will help the product absorb oil and give you volume simultaneously. You'll actually wake up with hair that's thicker.
5. Make Waves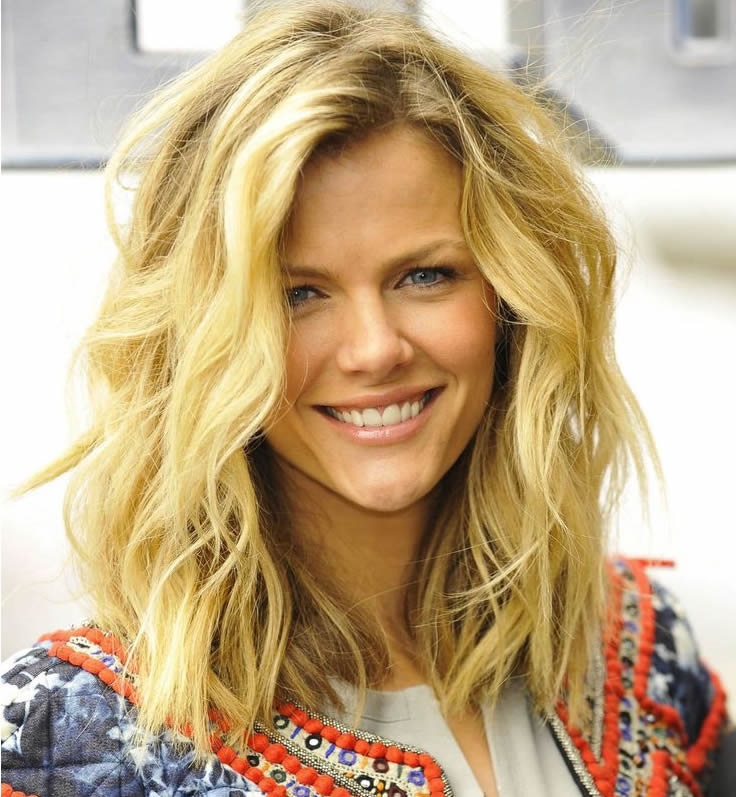 If you have wavy hair, take care of your curls, and if not,  now it's the time to get that wavy beach hair look. It will look very good, and it's going to help with your hair thickness problem. Straight hair will always look thinner, so incorporating a few soft, shiny ripples throughout your hair is pretty and volumizing. To get that look, you can use a large barrel curling iron, or try another, no heat way to make curls. After that, just tousle curls with your fingers for a soft finish.
6. Use Brighter Colors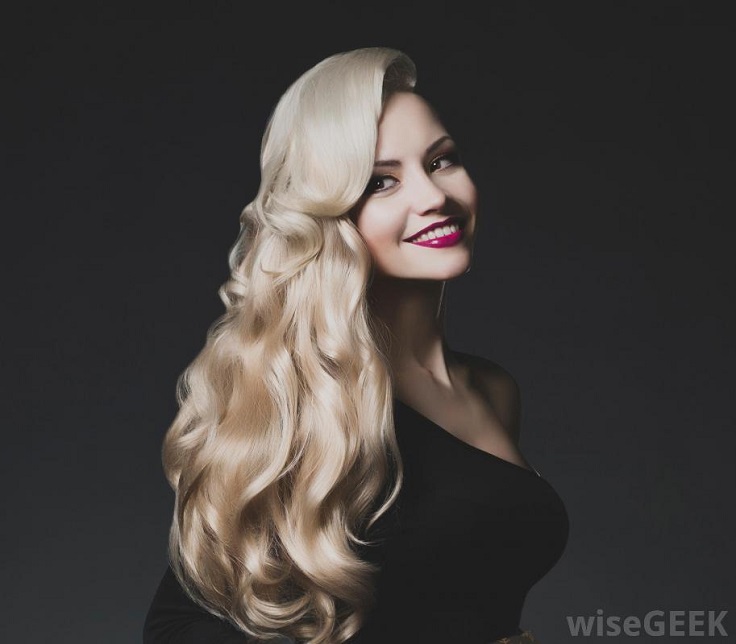 via wisegeek.com
If you're thinking of changing your look, here's another reason to convince you to take that step. Lightening your hair color or adding a few brighter streaks pushes the hair shaft open, increasing overall thickness. Dark hair looks thinner, so if you have darker hair, don't hesitate to change your hair color. Even just a few highlights can give hair an added boost.
7. Change Sides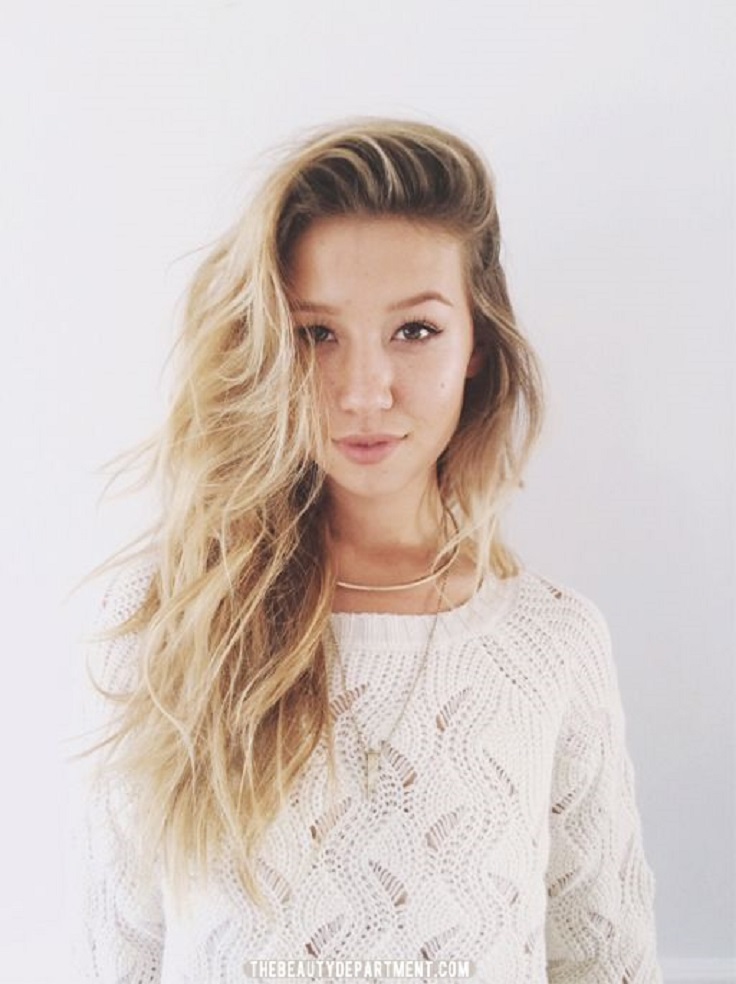 via beautybypatricialugo.wordpress.com
Wearing hair parted to the same side every day trains strands to stay flat. So if you want to lose that flat look of your hair, just try and comb your hair towards the opposite side. It's a quick, no-fuss way to add instant volume at your roots. Tame unruly pieces by spritzing a bit of hairspray onto hands and smoothing over strands. Change sides of your hair now and then.
8. Condition Only The Ends Of The Hair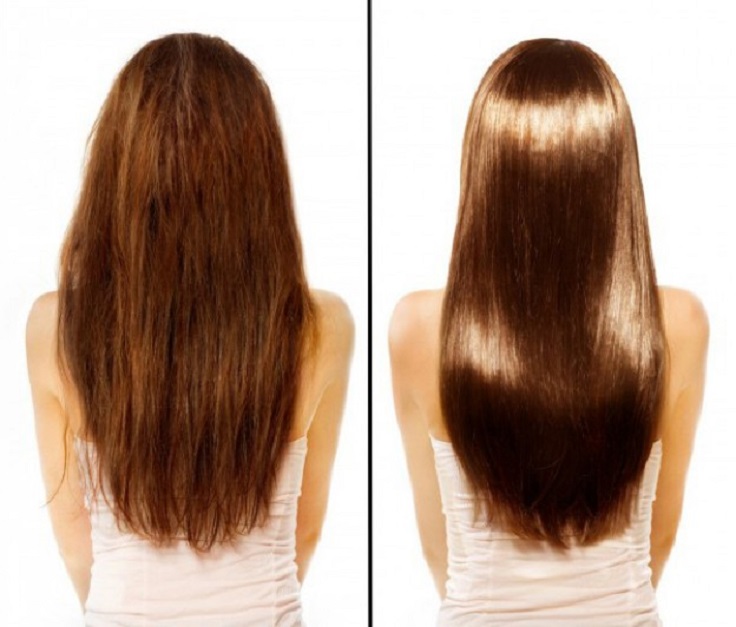 via healthandhealthyliving.com
It's really hard to make your hair look thick, but some tricks might help, like conditioning only the ends of your hair, not the roots. Try not to put conditioner on your roots because when you do, you will notice that it makes the hair flatter, and it weighs the hair down, making it look even thinner. But don't forget that conditioner is good for your hair and roots, so do your usual routine and put conditioner on the roots from time to time.
9. Brush It As Little As Possible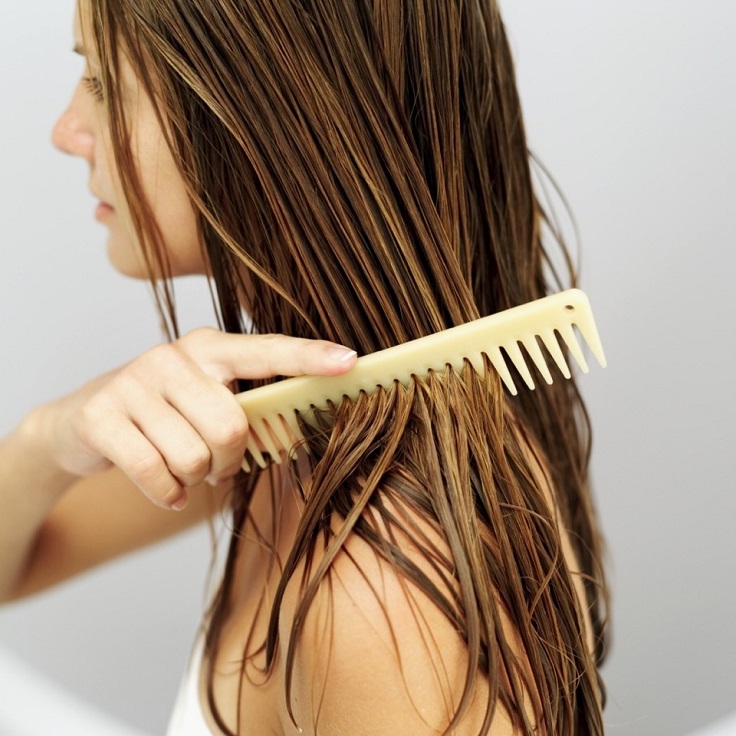 via trusper.com
Brush your hair as little as possible if you have a thinning problem. You can just use your fingers to make it less messy. When you're brushing it, use only big combs that won't pull out your hair. The most important advice for your thinning hair is not to brush it when it's wet. When wet, your hair is more fragile, and it can fall off more easily than when it's dry. So avoid brushing it right after you wash your hair. Another good trick to help thicken your hair is not to wash it every day; instead, use dry shampoo.
10. Blow Dry Your Hair Upside Down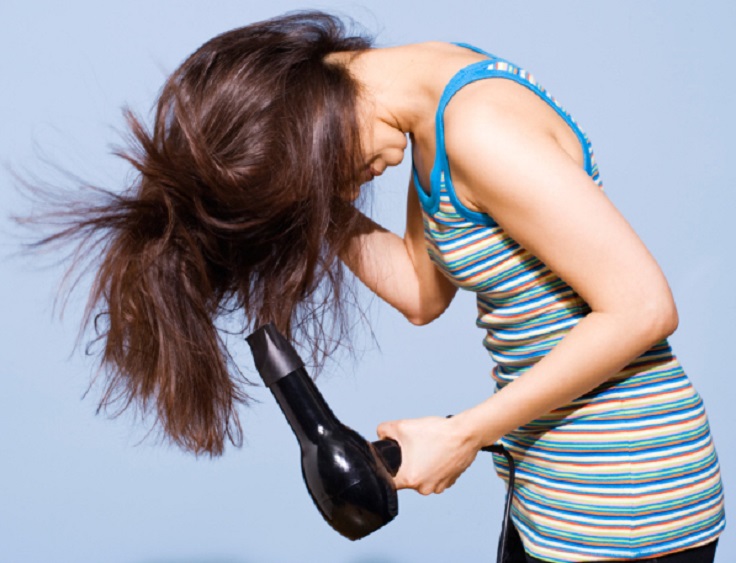 via hellawella.com
The last but not the least important piece of advice is to blow dry your hair upside down. It helps a lot and gives volume to the hair. However, blow-drying is not really good for your hair, so try to avoid it as much as possible. Another tip that can go along with blow drying is teasing your hair. After you've finished with blow-drying your hair, tease your hair a little bit, just do it the right way, or you will end up looking ridiculous. When you tease it, the trick is at the angle in which your hair naturally falls. Try it out!